Caramelized Coconut-Infused Carrots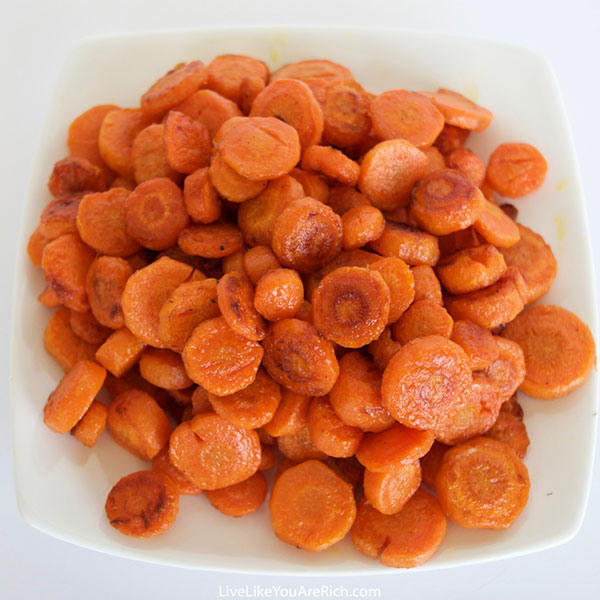 Author:
Anita @ LiveLikeYouAreRich
7 large carrots peeled and chopped
3 TBSP coconut oil
1 teaspoon Lawry's seasoned salt
¼ teaspoon black pepper
Peel and Chop the carrots into about ¼ inch pieces. Update- I have made this recipe now using my new counter-top KitchenAid food processor (slicing blade). They were so much faster to prepare and came out even better as they cooked much faster. So if you have a slicing blade on a food processor I'd really recommend making them this way.
Simmer chopped carrots in coconut oil and seasonings covered for 15-35 minutes (depending on how thick the carrots are sliced) on medium heat until somewhat softened. Stirring occasionally until lightly brown and caramelized.
Serve warm. Refrigerate after making.
Serves 4 side dish portions.
Recipe by
Live Like You Are Rich
at https://livelikeyouarerich.com/caramelized-coconut-infused-carrots/