Skinny Egg Salad Sandwich Recipe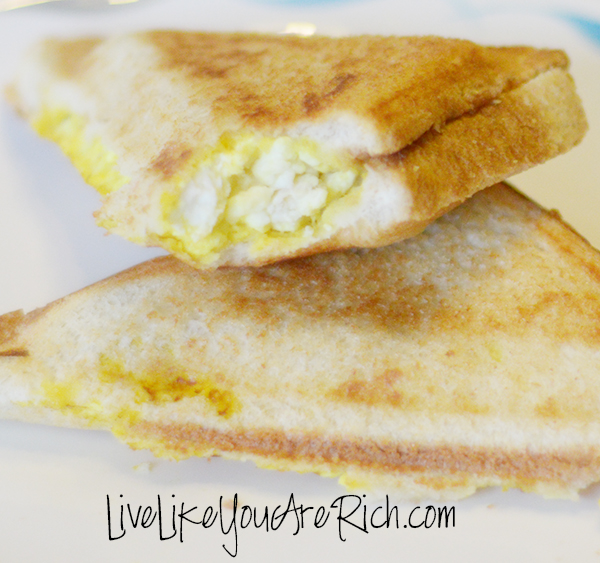 Author:
Anita @LiveLikeYouAreRich.com
2 slices thin sandwich bread or low calorie bread
2 egg whites, scrambled
1-2 Tablespoons yellow mustard (to taste)
cooking spray
First, scramble 2 egg whites (per sandwich) using cooking spray/Pam. Stir in a half tablespoon or so of yellow mustard (to taste).
Next, spread mustard on 2 thin sliced bread (or low calorie bread). We just use the thin sliced sandwich bread which only has 70 calories each slice.
Next, heat a sandwich maker, a panini grill, or a George Forman (spray the grill with nonfat cooking spray first) and put the egg whites in between both pieces of bread and toast the bread until golden brown.
If you don't have a grill, simply toast the bread before you put mustard on it and prepare it like a normal sandwich.
After you have grilled your sandwich, enjoy the guiltless-deliciousness!
Recipe by
Live Like You Are Rich
at https://livelikeyouarerich.com/skinny-egg-salad-sandwich-recipe/