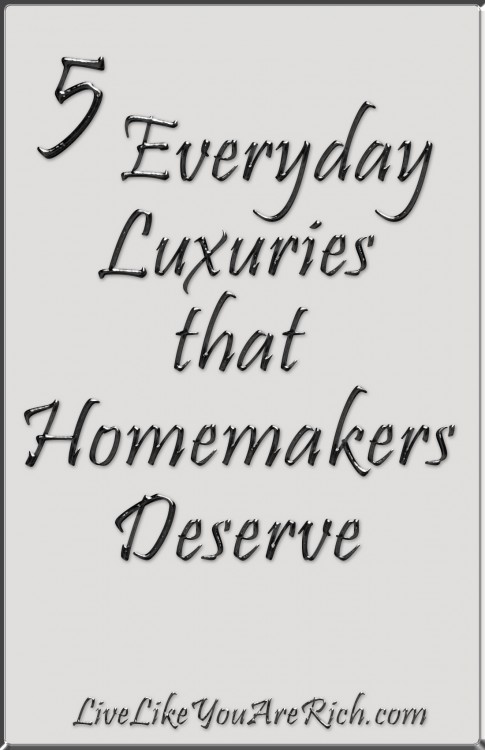 As homemakers we learn the meaning of 24/7. We are always on call if the kids need us. The house is never done being cleaned, meals never end, and laundry keeps accumulating. Plus, we don't get sick-leave or weekends off.
Homemakers are some of the hardest workers out there. Studies from Forbes.com and Salary.com have shown that a stay-at-home-mom's equal pay would be around $117,856 a year!! For our well-being, we should try to make life more comfortable and more enjoyable. If there are ways to improve your home (i.e. your workplace) that you will enjoy often, then do them (or have someone else do them)! …You deserve it.
Here are 5 of the 'luxuries' that I enjoy each and every day and feel that every homemaker may benefit from as well.
1- A carpet padded cooking area. When we moved into our home and re-carpeted the house I kept the left over carpet pad. There was one big piece that fit the cooking and washing area of our kitchen. I put it down under a durable rug and it made a HUGE difference!! I am able to stand comfortably for hours each day when I am either cooking, doing the dishes, or cleaning in this area. Friends and family have often commented on how comfortable it is. The best part is that it didn't cost me anything. If you have an area that you can fit carpet padding in and put a rug over it then take advantage of that space! You could ask friends or family or look on classifieds for scrap pad. You could also buy a small piece at a home improvement store for a reasonable price.
I vacuum it often and wash the rug when needed and the area stays clean.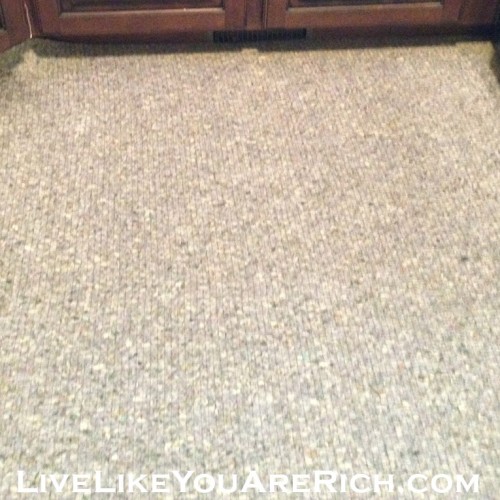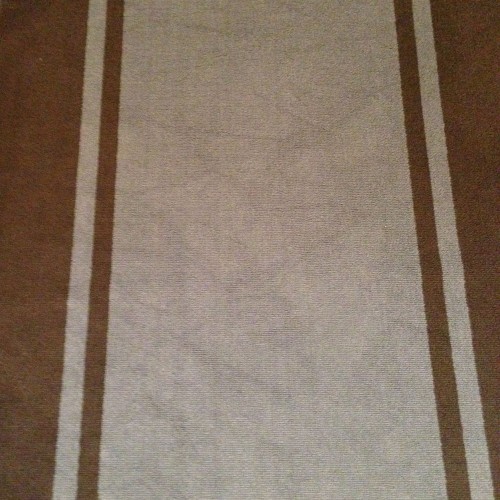 2-Blackout blinds. On that RARE occasion that homemakers get to sleep in, take a nap, or just  lie down to relax, blackout blinds make that treat even more enjoyable. I love my blackout blinds! If they are out of your price range you could use tin foil or try blackout curtains. Using tin foil can look tacky so if your windows face the front of the house you may want to try these curtains or something similar. I taped tin foil to my son's rear-facing window and made sure to tape each window separately so we can still open the windows up. He has slept much better and naps longer as well. You can also get blackout material for existing curtains and sew it to the back.
3- Sink faucet with a pull-out hose. If your house does not have a kitchen sink faucet with the hose attachment you may want to seriously consider getting one! They make life so much more convenient! From cleaning the dishes, the high chair tray, or even the sides of the sink, to filling up the dog bowl or a vase, they are so much easier to use than a fixed faucet. The person who invented these must have been a homemaker! You may be able to get an inexpensive but quality faucet in the clearance or scratch and dent sections at home improvement stores. Costco has one they often discount as well.
4- Big water heater. We have a 75 gallon water heater. We got a great deal on it and our old one needed to be replaced. I cannot tell you how happy I am to enjoy a long hot shower no matter what time of day it is or how many people have showered before me. We often have visitors and even after 6 people have taken warm/hot showers there is still hot water to spare. I love it!
5- High quality bedding. Until you have slept with the extremely high quality super-soft 100% Pima Cotton sheets and a real down feather comforter, you have not experienced luxury rest at it's finest. After a long day of homemaking it is SO nice to lie down in sublime comfort. Make sure they are 100% Pima Cotton sheets (click here) , because Pima Cotton is even softer than super high thread count Egyptian cotton!
Bonus Luxury (only if it applies to you)- Privacy window film. We had two windows in our home that didn't have any type of covering. One of them was in the garage. The other one was in our front door. I didn't want to put curtains on either window or use blinds because the natural light contributed a lot to the beauty of our entry way and the visibility in the garage. One day I was out garage selling and came to a beautiful huge home that was having a moving sale. I noticed they had huge garage windows that were frosted. The windows allowed the light in but you couldn't see through them. I commented to the owner on how nice the privacy was and how I wish my garage window had frosted windows. She explained that I could do it myself and handed me her left over frosted privacy film. I was buying quite a bit from her already and she told me to 'just have it for free'.
Applying it did not take long and it has made a huge difference in our home and for my comfort level as our stairs are above the window. No longer am I worried about solicitors peering into our home when I don't want them to know I am there. Or at night when I have to run downstairs and make my son a bottle I don't want to have to worry about a neighbor driving by and seeing me in my robe. If you have a window that makes you slightly uncomfortable, privacy window film (click here for resource) is a must have in my book! There is also a frost spray paint (click here)that can be used as well. With spray paint just be extra careful of over-spray.
Another plus is that privacy film may deter thieves who want to check out what you have in your garage before stealing from it.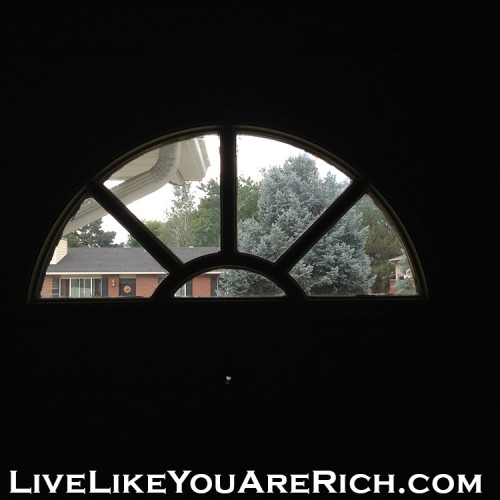 Before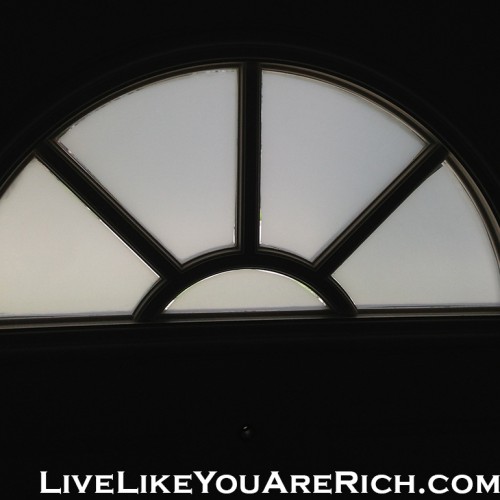 After
It is often the little things in life that make us to want to continue working so hard. Making those home improvements that you will appreciate often will contribute to a better sense of well-being each day.