I found these darling side tables at Deseret Industries for $15.00 each. They sold them to me as a set for $25.00.

I went to JoAnn's and bought 4″ memory foam to top them. I made sure to use a coupon because memory foam is pricey.
Then I went to Home Depot and picked up 1/4″ 2×2′ medium density fiberboard.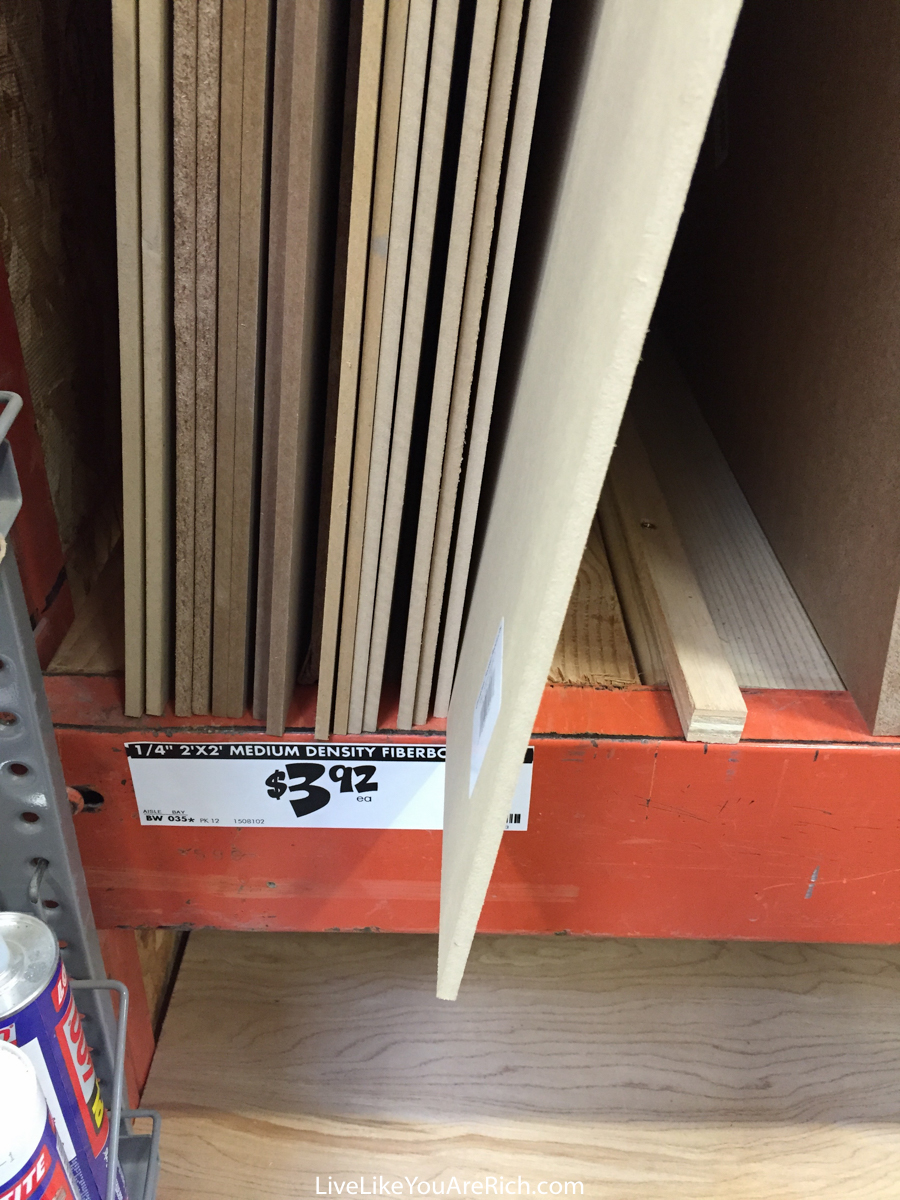 I had them cut at Home Depot to size. I picked up some wood glue, and extra staples(5/16″ light duty) for my staple gun there too.
I had found a bunch of fabric remnants at a garage sale the week before for .50 cents to a dollar a piece and I planned to use one for each table.
Once I had all of the supplies ready, I began.
First, I washed the tables a few times as they were very dirty. The wood and paint was already—either purposely or not—worn for a nice vintage look.
Then I traced the fiberboard on to the memory foam and used a knife with a sharp edge to cut the sides.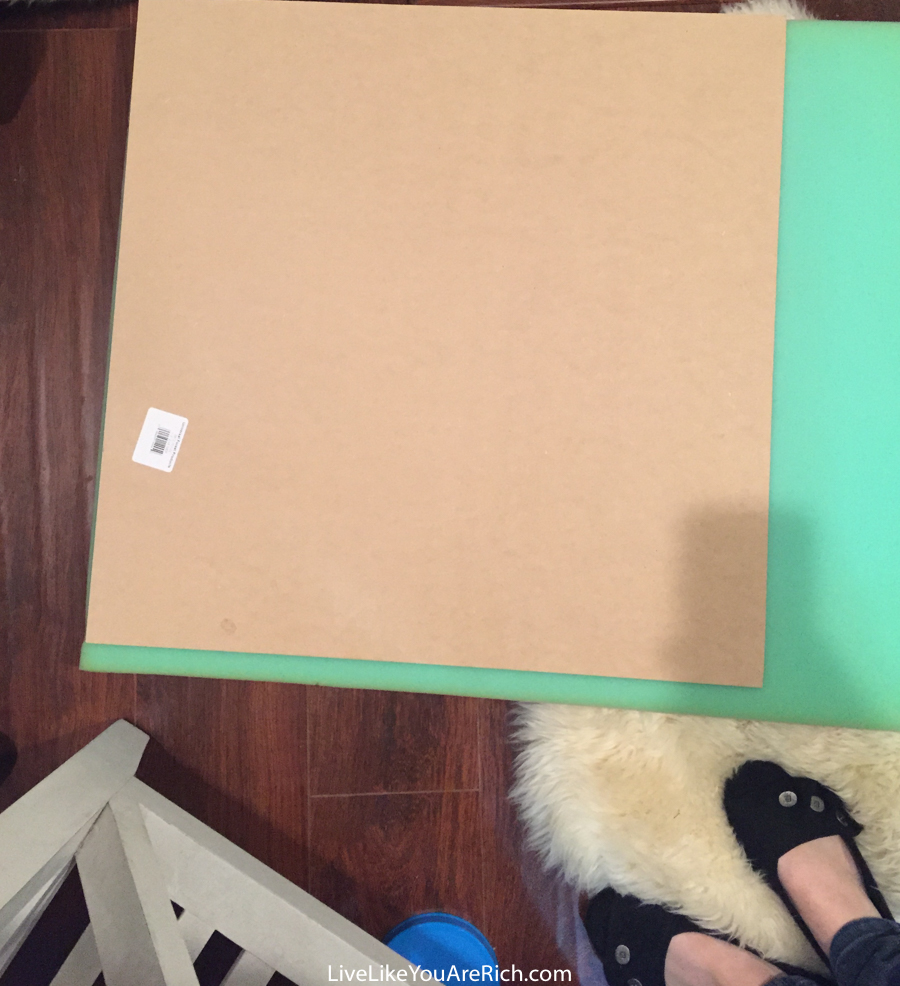 IMPORTANT- I learned by trial and error, do not saw back and forth on the memory foam. Only cut in one direction (similar to going with the grain when you are cutting wood). If you saw at it, it will end up looking like this. I now have to hide this side by facing it towards the wall.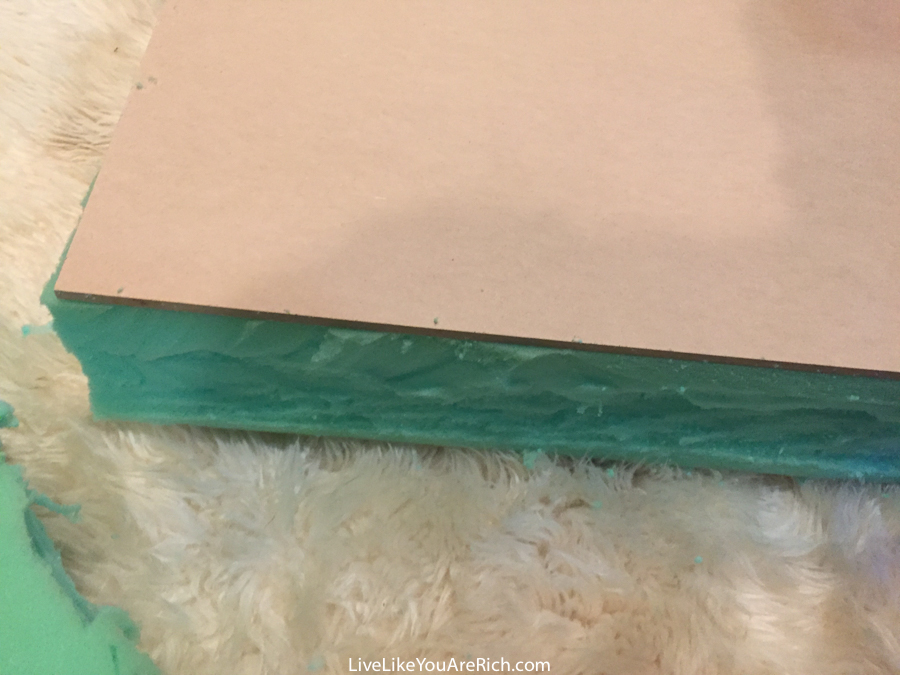 You can see the difference, this side was cut correctly (going in only one direction and lifting the knife to cut again).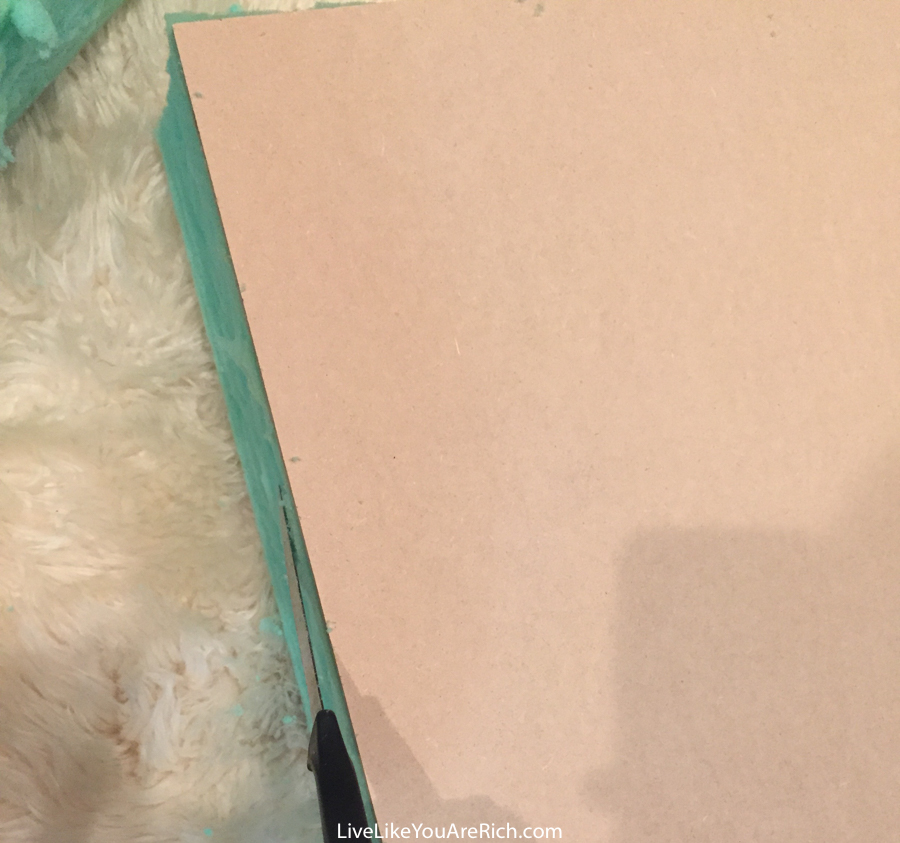 Next, I glued the board to the memory foam using wood glue.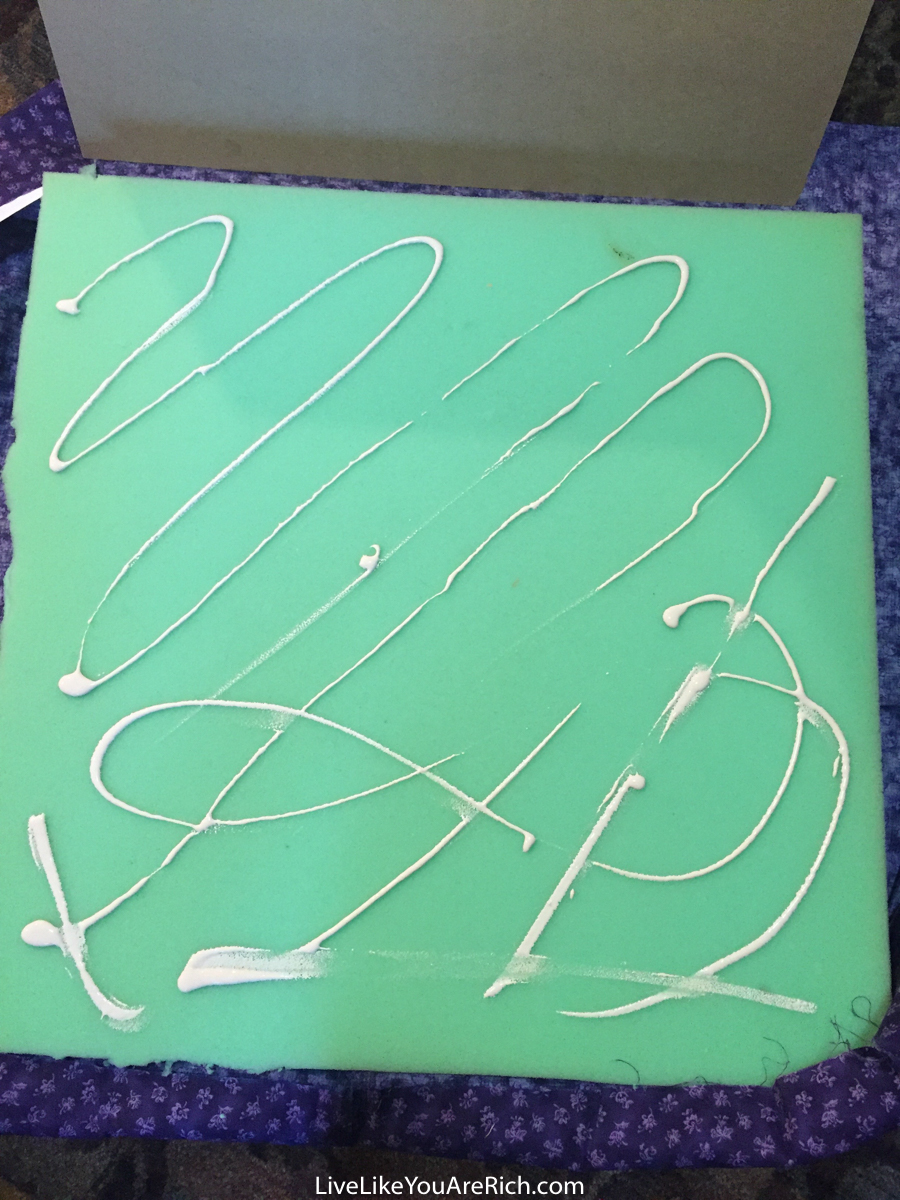 Then I measured and cut the fabric accordingly, making sure to leave enough to fold the edges over so it wouldn't fray.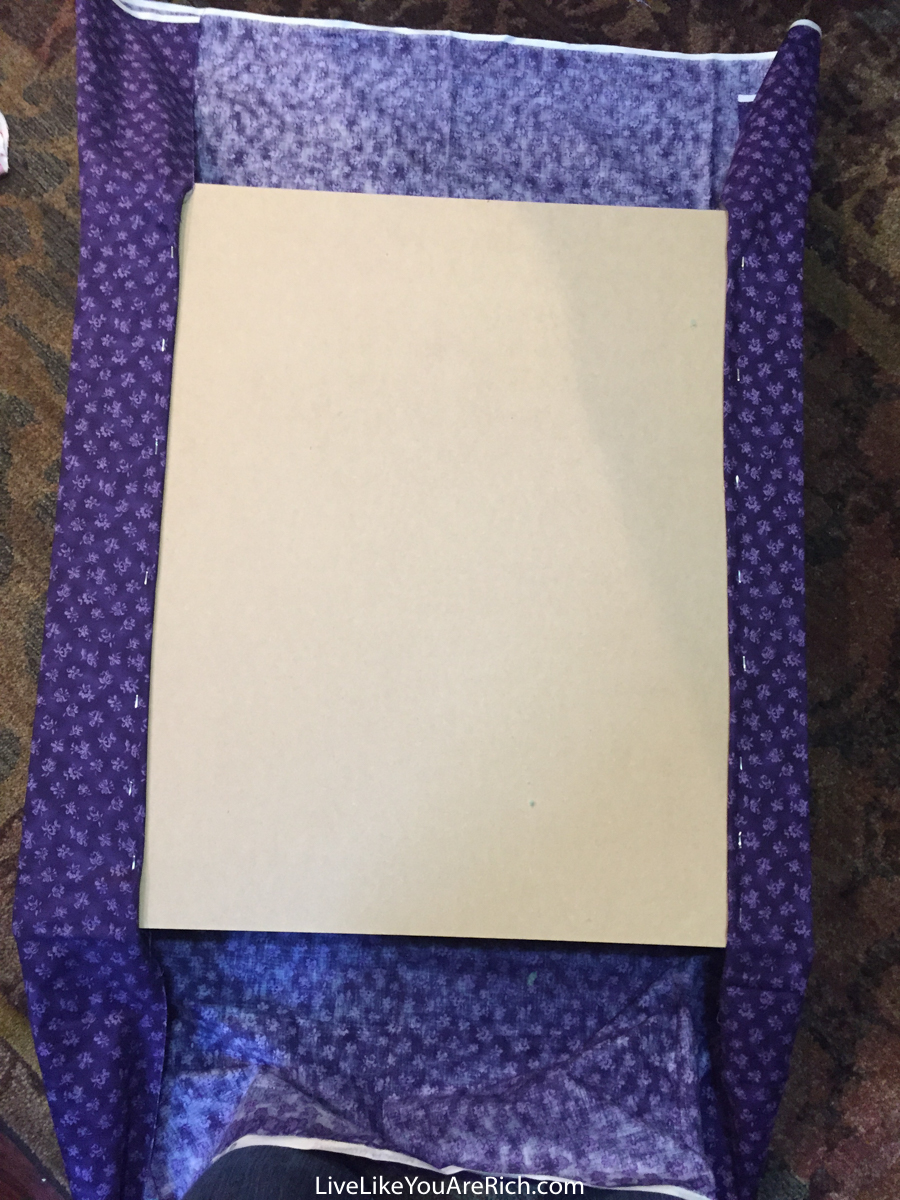 Finally, I took my staple gun (Stanley Sharpshooter) and stapled the fabric to the board pulling tightly.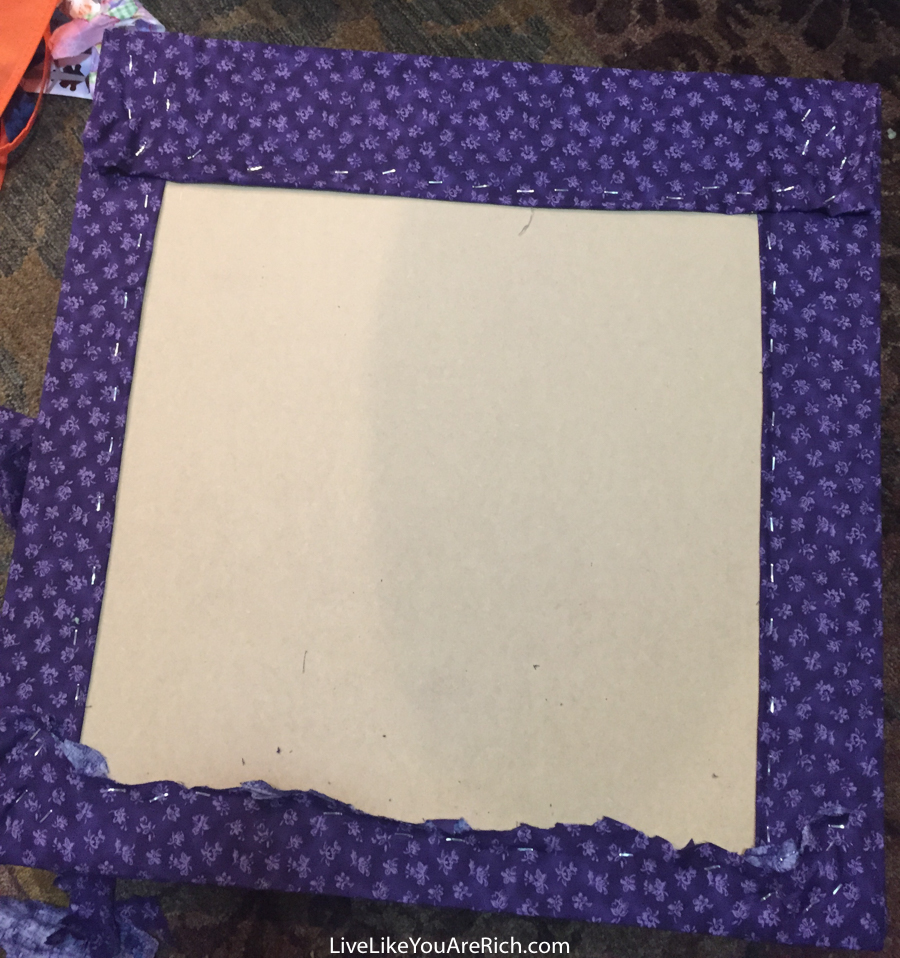 I set it on top of the end tables I bought to finish it off.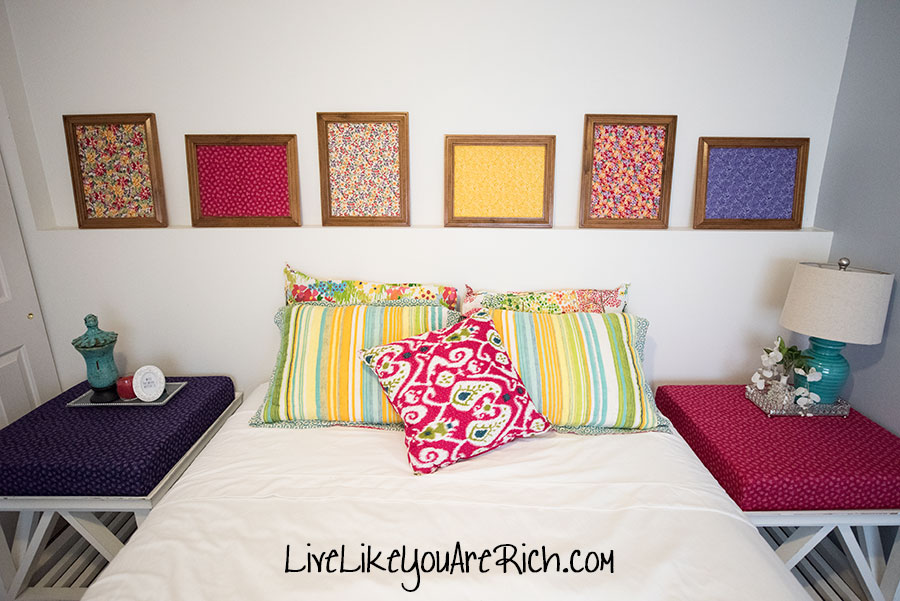 I made two of these side table toppers each in a different color.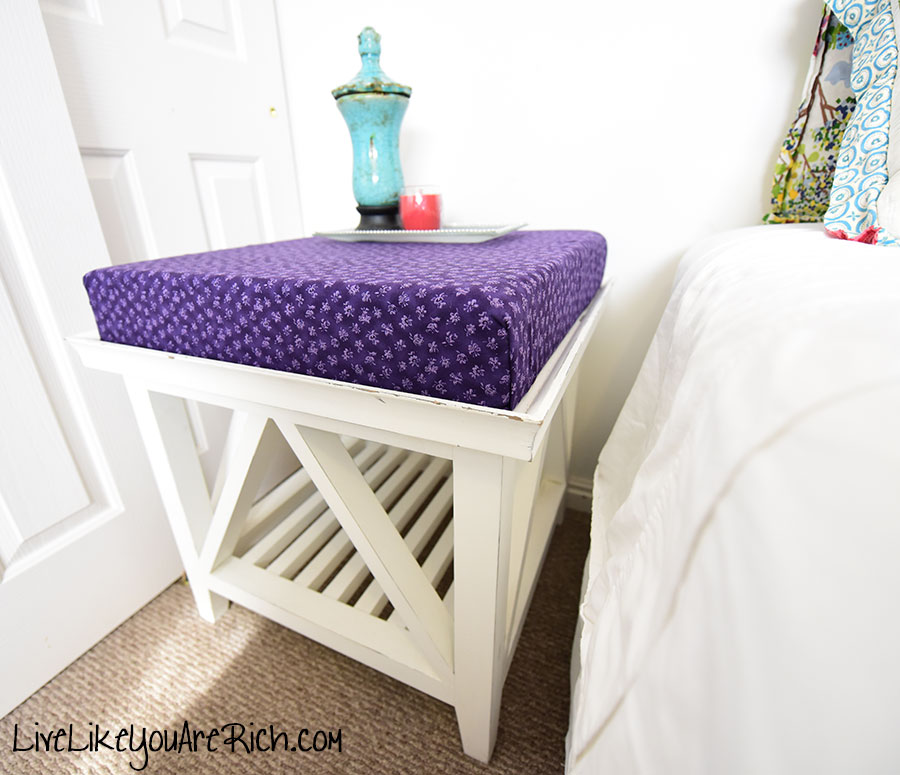 Then I added some decor.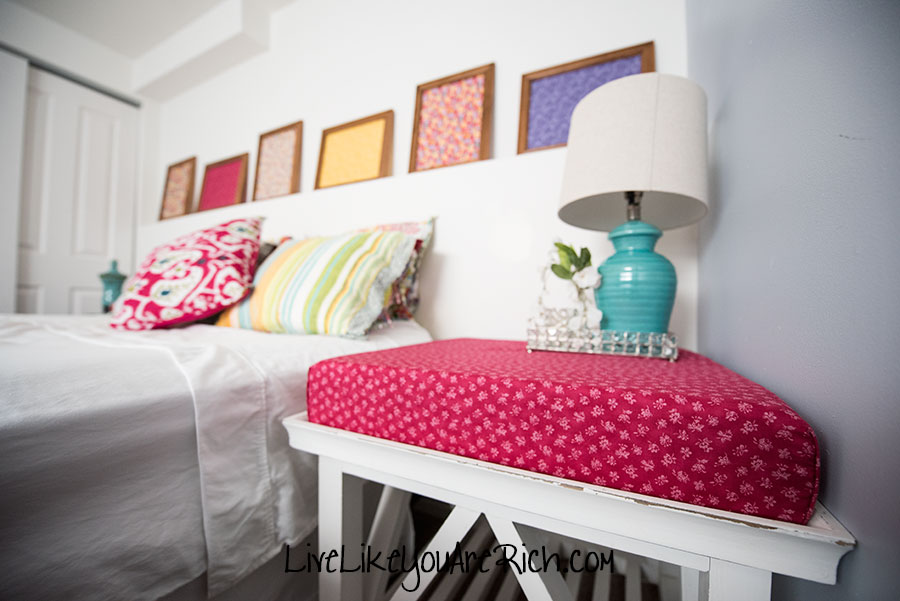 I love these memory foam side table toppers! They can hold a lamp, books and other items I want to set on them yet are cushiony for my kids. I moved them from my guest bedroom up to my master early this year. My kids are always crawling on them and then onto my bed and like them as much as I do.
I'm glad I made this project, it was inexpensive (about $30.00 total a table) and continues to be very functional and cute.
Supply List
Side Tables
staple gun (Stanley Sharpshooter)
Memory foam (4″ or as desired)
Fiberboard
Fabric
knife, scissors, marker, and measuring tape.

For other 'rich living' and DIY tips please subscribe, like me on Facebook, and follow me on Pinterest and Instagram.