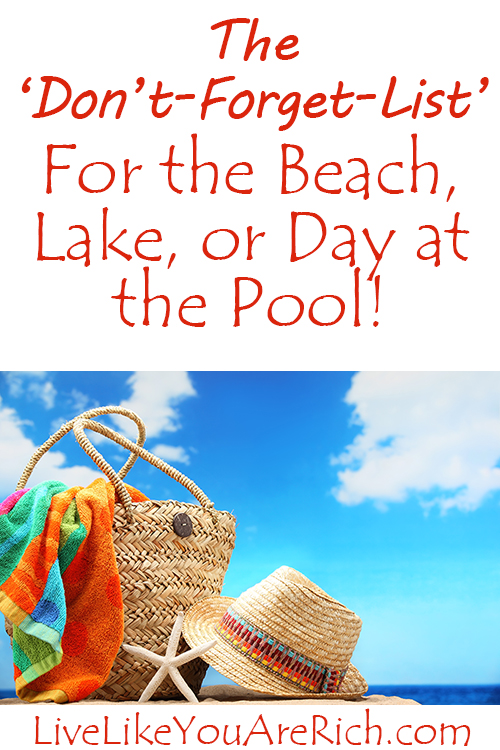 We go out to my family's boat house on a nearby private lake a lot. We also go out to public lakes and even spend days at the pool. We love the water!
Believe it or not, I write a packing list every single time we are planning an outing to the beach. Sometimes I'm more forgetful than others and I end up forgetting pretty important things. So, I wrote down a list of things to take to the lake and decided I'd share it with you. Just in case you find yourself writing a new list for each water outing your family has too.
Water Activity List
 Swimwear (swimsuits, cover ups, hats, sunglasses)
Protecting Swimwear (Life Jackets, water shoes, wet-suits, arm floaties, goggles)
Sunscreen and bug repellent
Swim diapers (diaper bag supplies for those who are not potty trained).
Plenty of water and drinks for everyone
Food for lunches, snacks, etc.
Cooler
Ice
Swim gear (floats, tubes, buckets, sand toys, etc.)
Towels
Cooking or preparing food supplies -if needed- (knife, cutting board, matches, grill, propane, tinfoil, grilling spatula or tongs)
Trash bag(s)
Entertainment (Book, magazine, tablet, cell phone, headphones)
Beach chairs
Shade- if needed- (beach umbrella, canopy, tent, etc.)
Extra change of clothes (if desired).
Car kit and a 72 hour/emergency kit (first aid kit, medicine, etc.)
Baby powder to get sand off of legs, hands, and feet.
And of course the MOST used item on all our lake and beach outings: Sanitizing wipes- These are super duper handy for all sorts of things. We use them to sanitize our hands before eating, to clean our hands after eating, to clean off utensils, cutting boards, and other spills.

There are also a 'must-have' if the toilet facilities don't have soap or running water (which unfortunately is the standard at most beaches and lakes).
I use hand sanitizing wipes for sticky or Cheetos fingers, the many toddler spills, when the kids get out of a community pool or dirty lake, and mainly for avoiding the spread of germs.
We love going to the beach! Feel free to pin this list for future use.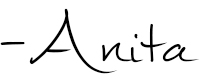 For other 'rich living' and parenting tips, please subscribe, like me on Facebook, and follow me on Pinterest.