This is a quick tip that I wish I had discovered a while ago! You can make wonderful, moist, and perfectly cooked corn on the cob in just a few minutes by doing the following:
1. Cut the stem of the stalk off so it will fit and rotate/spin around on a plate in your microwave.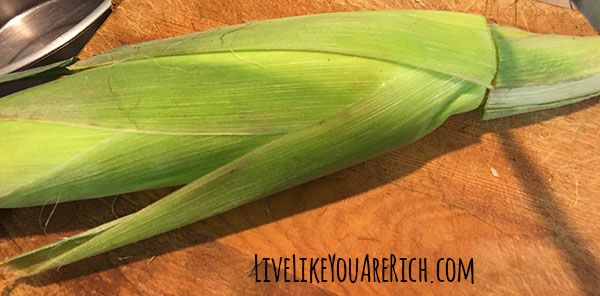 2. Stack as many stalks as you want to cook on a plate. I made seven. Cook on high for 5 minutes. Add one additional minute for each stalk after 4. For example, for anywhere between one and four stalks of corn you would cook them for 5 minutes. 5 stalks for 6 minutes, 7 stalks for 8 minutes, etc.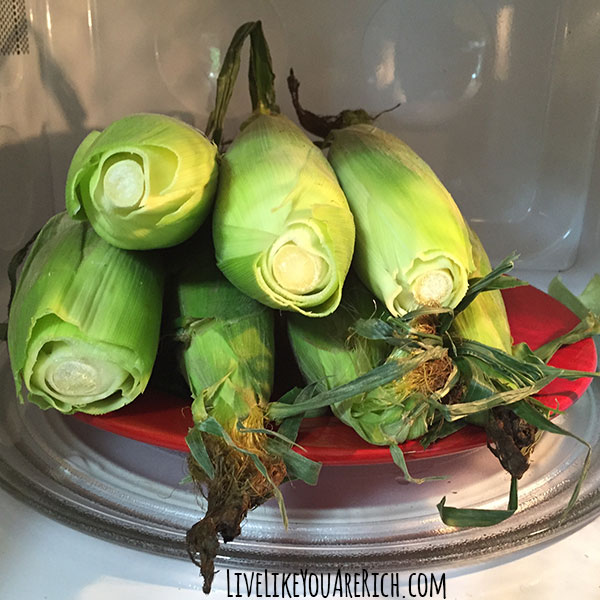 3. When they are finished cooking, use a glove to hold the hot corn and cut the ends of the stalk off (about 1/2 inch from the bottom).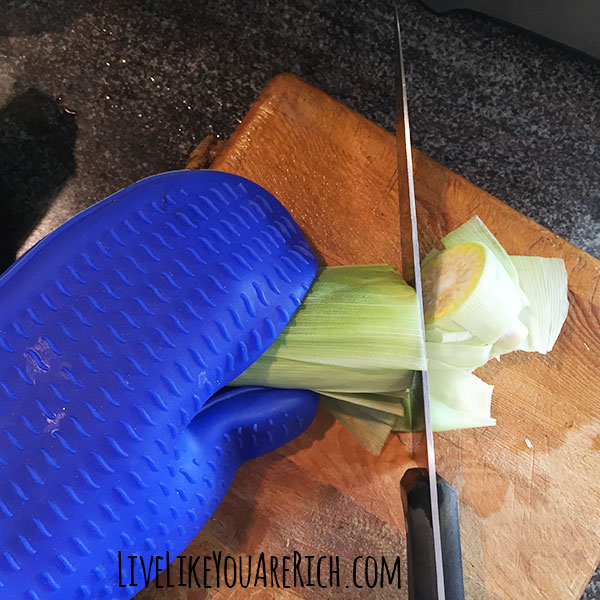 4. Slide the husk off of the corn.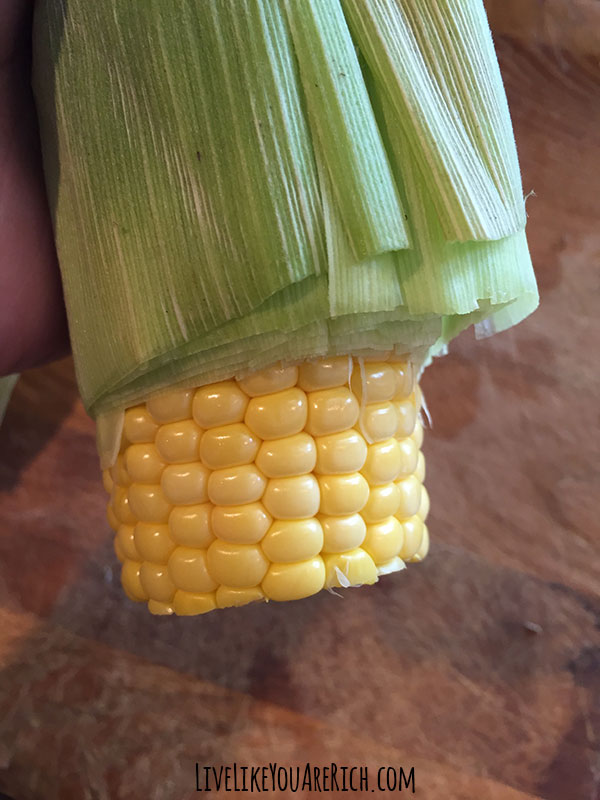 You may need to squeeze and pull a little, some husks slide right off and some need a little encouragement.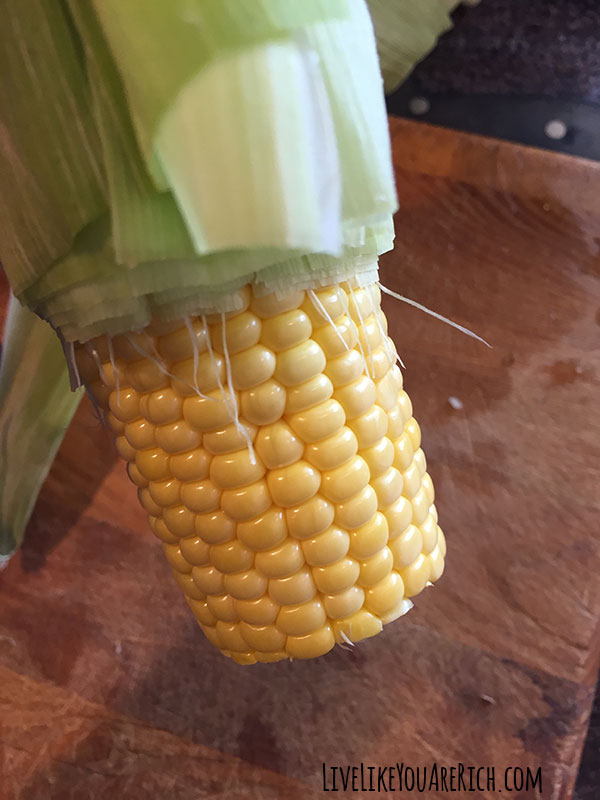 And you don't have to pick the hair/strings off of the cob because they just slide off with the husk!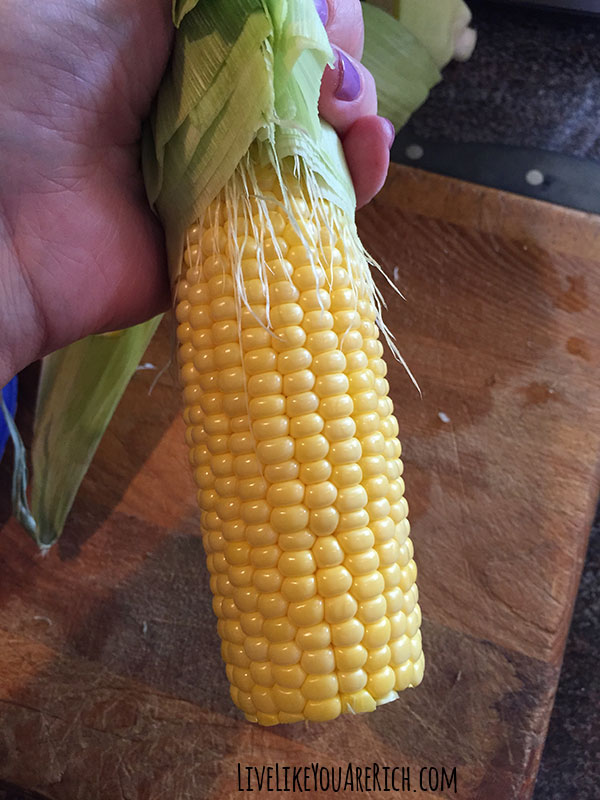 I wasn't sure how the quality would be, but I was more than impressed! The husk keeps the cob nice and moist while it cooks. It was moist, crisp, and delicious!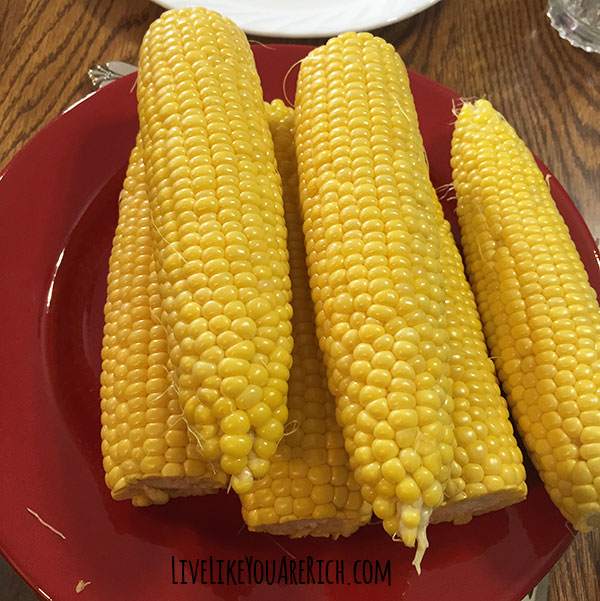 5. Serve warm with butter and salt.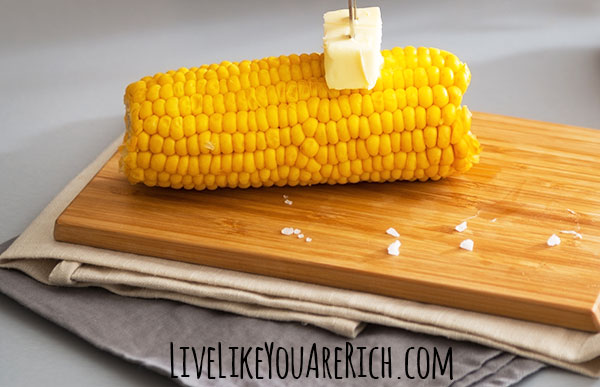 In the time it would have taken you to get out a pot of water and get it boiling, cooking this way, the corn would be shucked, cooked, and ready to eat!

For other 'rich living' and efficiency tips, please subscribe, like me on Facebook, and follow me on Pinterest and Instagram.