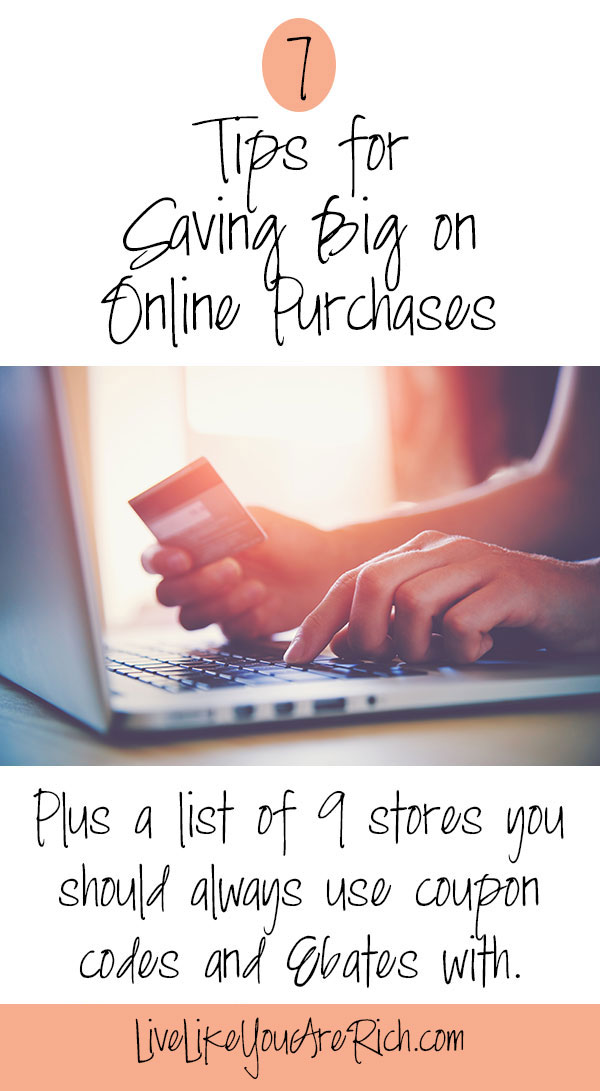 There are at least 7 ways to save while shopping online. I recommend using many of them at the same time to really stretch your hard-earned money.
Here are a few:
Using online coupon codes is one way to maximize your money.
Another way is to earn cash back through Ebates.
Shopping sales
Buy clearance items is a no-brainer way to get a better deal too.
For the other 3 tips for saving while shopping online AND for a list of 9 online stores that are almost always on Ebates AND usually have online coupon codes, sales, and clearance items, head on over to ClarksCondensed.com to read my post. I posted it there to support my good friend Katie who just had a darling baby boy!

For other 'living rich' and money-saving tips, please like me on Facebook and follow me on Pinterest.