Although there are plenty of money saving apps out there, most of us don't have the time to utilize them all. These are my Top 5 apps that I use on my smartphone to save me more money than the cost of its monthly bill (which is a lot considering I use Verizon).
It is pretty incredible that owning a smartphone actually saves me money. If you download and use these apps you can use your smartphone to pay for its monthly bills as well.
This list contains the Top 5 apps that have saved me the most amount of money (or through which I've earned the most amount of money) on everyday purchases such as groceries, household goods, and retail purchases. All the apps are FREE to download and use.
#1. Ibotta– Is an awesome app that works for just about any popular grocery store, some retail stores, and a few theaters. It allows you to earn cash back on commonly purchased items (even milk!). In the first 3 months of using it, I made $77! Ibotta is like a mobile coupon app/rebate machine. When you buy something (if it is being sponsored by Ibotta and the store you bought it at) you will earn cash back. At the end of your shopping trip, you simply take a quick photo of your receipt and the bar code of the product you bought and the cash will be credited to your account. Each item may have a little different way of redeeming the coupon but typically they only take a few seconds to complete. A question to answer, a fact to learn, a share on FB, etc.
The way I have made so much money so quickly is because Ibotta is always offering different bonuses. So always check their bonus section. I have earned about $ 40.00 in bonuses since signing up. To get paid from Ibotta you will need to link it to a Paypal account or choose from gift cards to have your money redeemed.
*Note- My favorite feature of Ibotta which you should always use is: you can scan the item before you buy it and it will tell you whether it is the correct item or not. Sometimes you'll be surprised when Ibotta tells you you are about to buy the wrong item. So scan before you buy. Then simply scan the receipt as soon as you are done shopping (they don't accept receipts over a week old), scan the item's barcode again, and in about 10 minutes or so they will confirm that the money has been added to your account.
Click here to sign up for Ibotta.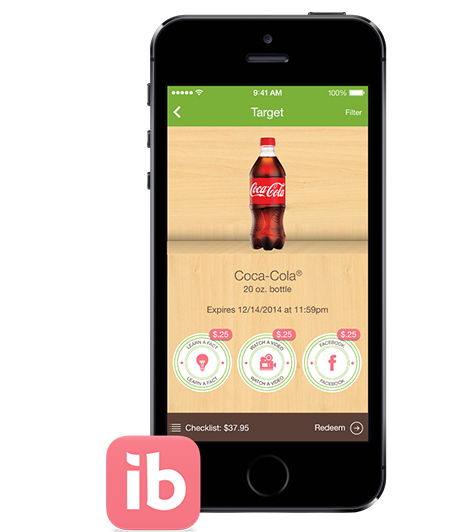 #2. Checkout51– So I recently found out about this app and it already made me money. It's awesome. It's very similar to Ibotta (you get cash back on everyday groceries that you buy) but it's not stored exclusively!! Which means if you don't shop at a chain store you can still earn cash back on things like produce, milk, and eggs! And it doesn't make you complete little tasks with each app. But like Ibotta they offer you a $2.00 bonus for using it your first time. I use Ibotta AND Checkout51 together and get double cash back on milk, eggs and other items that both of them are sponsoring.
Click here to sign up for Checkout51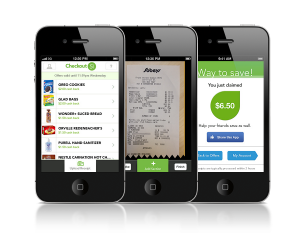 #3. SnipSnap– SnipSnap virtually eliminates the need to download tons of apps because common coupons are available for your use. You and others can upload coupons to SnipSnap. These coupons can include Michaels, JoAnn's, Kohl's, Bed Bath & Beyond, etc.
Last month I was in Kohl's with my brother-in-law and we were able to use a 20% off coupon someone else had uploaded into SnipSnap. We didn't have this coupon going into the store but we found it in this app. We saved $37.50 by using it. You can also upload your own coupons. SnipSnap currently doesn't work in grocery stores for regular manufacturer coupons but it makes finding and storing common retail coupons much easier. Click here to sign up for SnipSnap.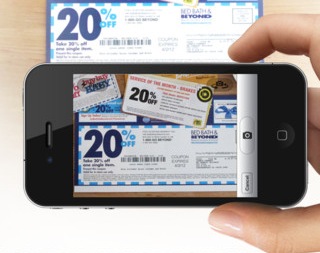 #4. RetailMeNot– RetailMeNot is probably the largest database of online coupon codes in the US. All you have to do is search for the place you are shopping online and you will most likely be offered multiple different discount codes to use. This app is awesome and has saved me hundreds -possibly thousands- in the last 5 or so years that I have been using it. I never check out from any online purchase without checking Retailmenot. It is both an app and a website. Click here to sign up for RetialMeNot.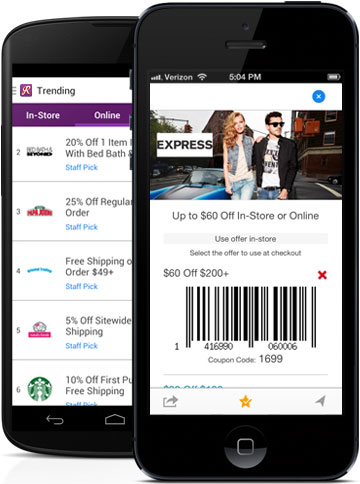 Using these 4 money-saving apps could very well save you more money than you are spending on your monthly smartphone bills. Give them a try and start saving!
This article has been so popular that I decided to write about How to Use Your Internet to Pay for its Monthly Bills as well.
Bonus App that makes money as well just make sure it is working.
Shopkick– Over 13 million people love Shopkick, making it the most-used shopping app and fourth in overall reach (alongside eBay and Amazon). They reward you just for going into stores like Macy's, Old Navy, Best Buy, JCPenney, Crate & Barrel, Sports Authority, and Target. If you are already there anyway (or live close by) its a great way to earn rewards. What is even cooler is that Shopkick sometimes offers additional rewards for you to find things in the stores and scan them. You earn points for going in and for scanning stuff, thereby saving on what you originally went to buy.
With shopkick you will just want to pay particular attention to your points. The reason being is that sometimes points aren't counted (I've heard recently from other users). Their customer service I have also recently heard is not great. I for one have never had a problem with them. But after hearing back from a few users I dropped this app down to a bonus tip proceed with caution type of app.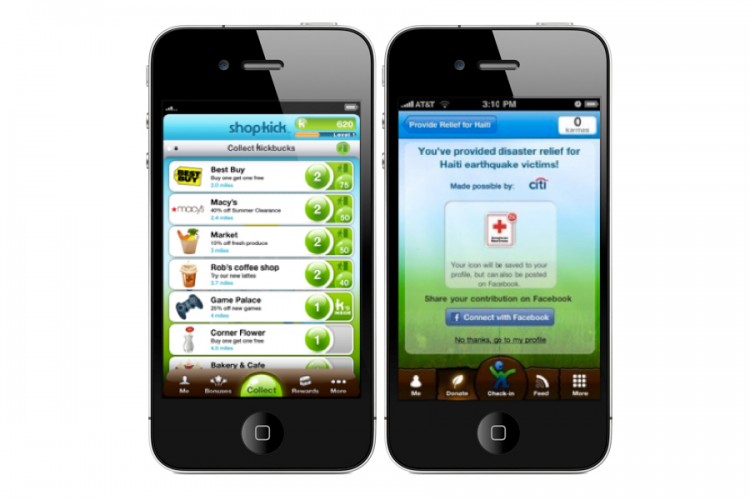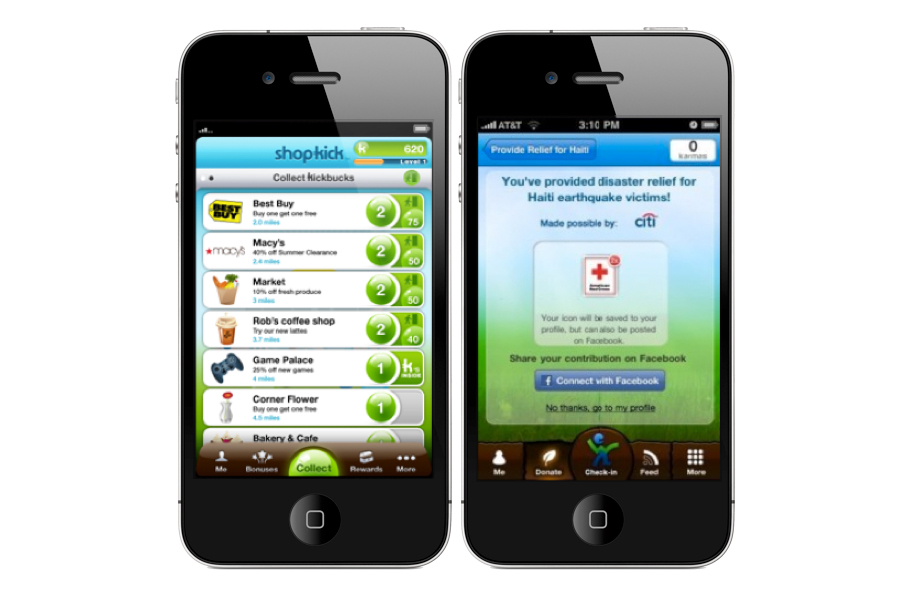 For other 'rich living tips' and money-saving please subscribe, like me on Facebook, and follow me on Pinterest and Instagram.