This post was sponsored by New York Life. Find out how New York Life can help you and your family Keep Good Going by visiting newyorklife.com/keepgoodgoing
Recently I saw this one minute inspiring video on YouTube. It's about a young boy, Mike, and his dream to be a filmmaker. His dream (which later became a reality) was inspired by a gift from his uncle.
I think it is absolutely amazing how our lives are so interconnected in our families, communities, and other relationships. The influence we have over each other can be monumental (both for good and bad).
After I watched this movie, I thought of how I've been touched by other people's goodness. I also contemplated how perhaps I've influenced other people for good as well. Surprisingly there were lots of people, experiences, and events that popped in my mind. A few examples of how to keep good going that I thought of were:
My great-aunt RoseMary was an adventurous lady. She took a ship to Taiwan (alone) to help Taiwanese children and Americans (on the military base) learn English. She loved it. She wrote many journal entries about it which my mother still has. She had a great positive influence for those she helped there.Then about 15 years ago my oldest sister Karen set out to Taiwan to teach English to the Taiwanese as well. She also enjoyed her time there and helped many people.
Because of both of their examples, when I was approached (at age 19) and asked if I would like to go to Taiwan and teach children English I accepted. It was such a great learning experience for me. I was amazed with the adventures I had, the things I learned, the wonderful students I taught, and the friends I made.
One of my students (before I left) wrote me a card and told me that I made a difference in her life and explained how my influence and what I taught her would never be forgotten. I was so moved by her letter. I really didn't think I had done 'much' while I was there but her letter suggested otherwise.
My brother Chris learned to snowboard and wakeboard and I thought it was the coolest thing ever. So after asking him, he agreed to teach me how to snowboard and wakeboard. Chris is such a great example to me of working hard to develop skills and talents and sharing them with others.
Because of his influence and willingness to teach me (he even gave me his old snowboard) I found one of my life passions. After years of practice, I began competing. I even won a few contests. Snowboarding was a way for me to constructively spend time and challenge myself.
Further, I became a snowboard instructor because I wanted to teach others how to do something I loved so much! I had fun watching someone board down the mountain for the first time! I am planning on teaching my son (and any future kids I have) how to snowboard as well. Because of my brother, I found a passion that means a lot to me.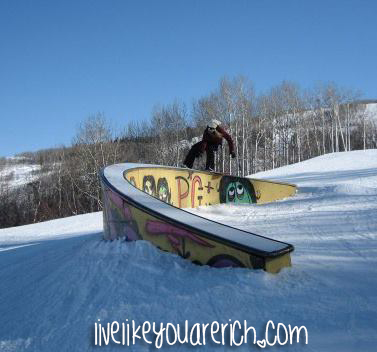 When my mom was born her father was out of the picture so her grandparents started a college fund for her. And despite her poor circumstances, she was able to attend a very good university with the college fund. She graduated in the dramatic arts and is an amazing actress and director.
She has spent years (over 35 years now) giving back to the community. She has volunteered to either be in or direct countless plays at schools, daycare facilities, and large productions on the community level.
Growing up I was able to act in many of her plays and enjoyed it very much. Her students love to learn how to act and create productions from her. Countless hours have been donated and dedicated to teaching dramatic arts to others because of the fund her grandparents saved for her education.
(In the photo below my mom is the top row, second in from the right with blonde hair.)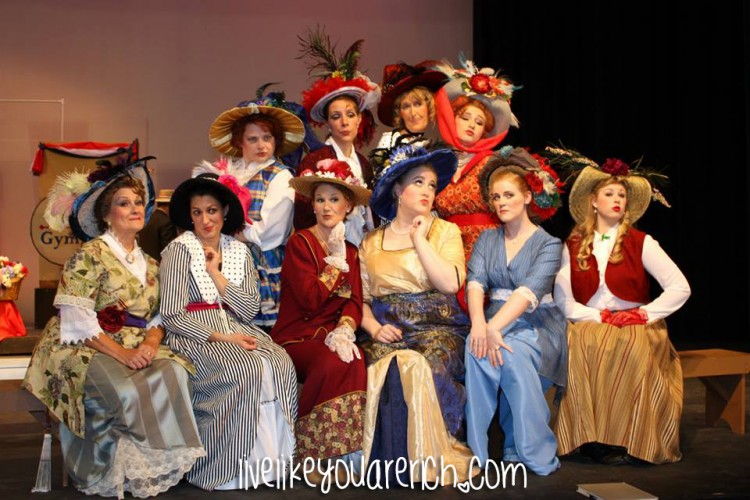 My dad also has kept the good going that he received as a young scout. His scout leaders taught him how to water-ski. He really enjoyed it. Later in life when he could afford a boat of his own he started to water-ski more regularly. He taught us kids how to water-ski and all of us have made it a passion of our own. Our fondest memories as a family are usually when we are all at the lake together.
My dad has been a scout leader now himself for years. He has made a continuous effort to help people learn to water-ski. He has taken hundreds of people (the scouts, our friends, and other people in our church) out on the lake water-skiing with him. Recently he had a 60th birthday open house (he still water skies like a champ) and the people who came were asked to write down a memory. Most of the people wrote something to do with him taking them water-skiing.
My sister Karen worked at a water-ski camp and taught many people how to ski. My nephews and nieces are all learning how to water-ski. My brother Brett has a boat and teaches his friends how to ski. I've taught many of my friends in college how to water-ski, and my little sister and older brother have done the same. We hope that this passion (started by my dad's scout leaders) continues down through the generations and spreads to others who would benefit from the sport.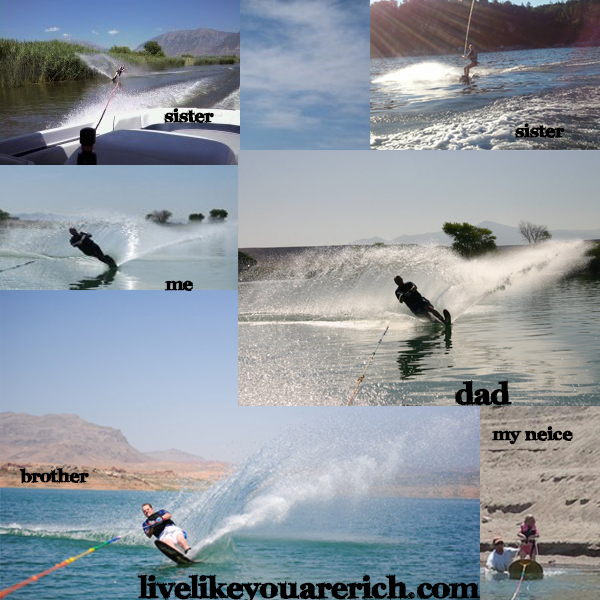 I imagine that Mike (the boy who was inspired by his Uncle Roger to become a film maker in the short video at the top) wouldn't know what his life would be like without film production.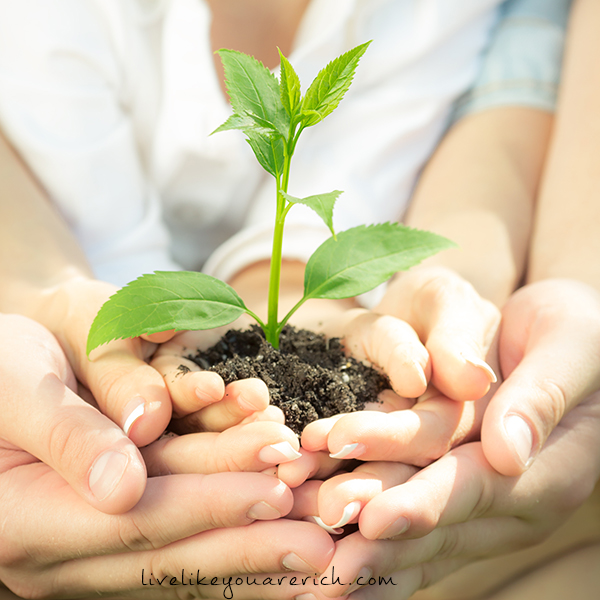 In just the same way, I can't imagine my life without waterskiing (esp. the time spent with family), snowboarding (enjoying this passion I have), the many productions and plays I was in (the time spent watching my mother serve others and use her talents), and going to Taiwan to teach English (living a family tradition of teaching others). It's humbling to know that these major parts of my life were passed down from people who may never realize the lasting impact they have had on mine and so many lives.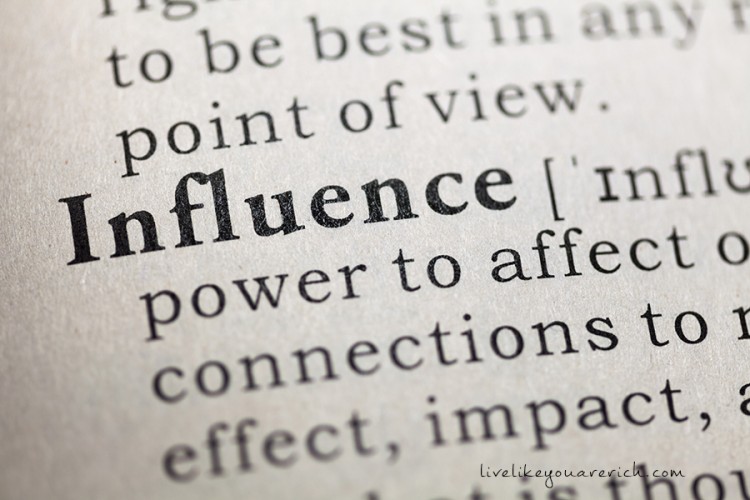 It's so easy to underestimate the power of the good we do, and we may never know how many lives our good actions have benefited. What we do know is that we are all interconnected and what we do can significantly impact others. So let's do our best to keep good going.
How have you been inspired by someone else in your life? How have you perhaps influenced another to keep good going? I'd love to hear your stories! Learn more about how New York Life can help you and your family Keep Good Going