For 38 hours only, you will have the opportunity to get 10 motherhood eBooks for just $10!
My sister and I's popular motherhood eBook will be included in this bundle: Living a Rich Life as a Stay-at-Home Mom!
Our eBook, endorsed by Dr. Laura Schlessinger (America's #1 Relationship Talk Radio Host) and four other authors, is very up to date, very practical, and very easy to read. It is a simple guide for moms on how to live a financially secure life and how to teach your children to do the same.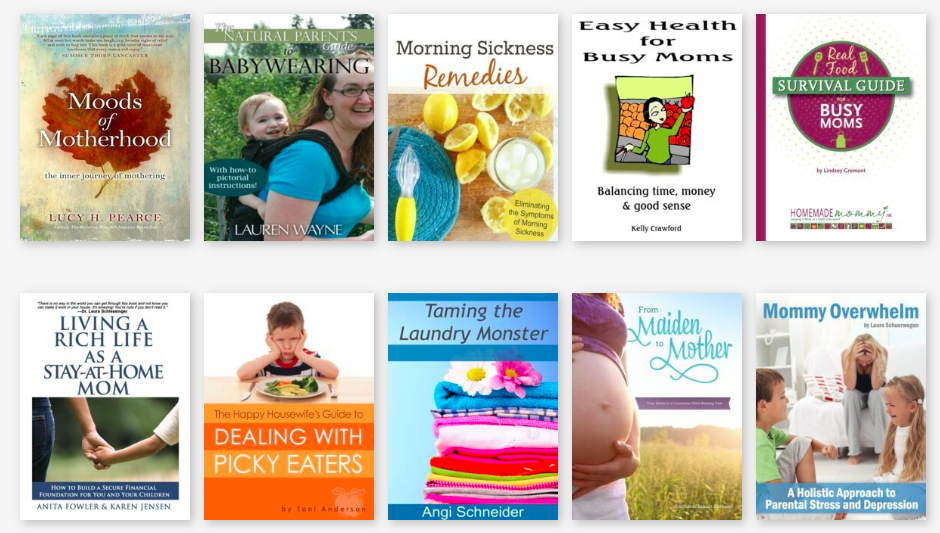 Also included in this bundled eBook sale are:
Maiden to Mother by Stephanie Cornais

Easy Health For Busy Moms by Kelly Crawford

Taming the Laundry Monster by Angi Schneider

Morning Sickness Remedies by Lindsey Morrow

Mommy Overwhelm by Laura Schuerwegen

The Happy Housewife's Guide to Dealing with Picky Eaters by Toni Anderson

The Natural Parent's Guide to Babywearing by Lauren Wayne

Real Food Survival Guide for Busy Moms by Lindsey Gremont

Moods of Motherhood by Lucy Pearce

Living a Rich Life as a Stay-at-Home Mom by Anita Fowler and Karen Jensen
Don't miss this fantastic opportunity to get 10 ebooks about motherhood for a dollar each!
Visit this link to get in on this deal