This is a sponsored post written by me on behalf of Quilted Northern for IZEA. All opinions are 100% mine.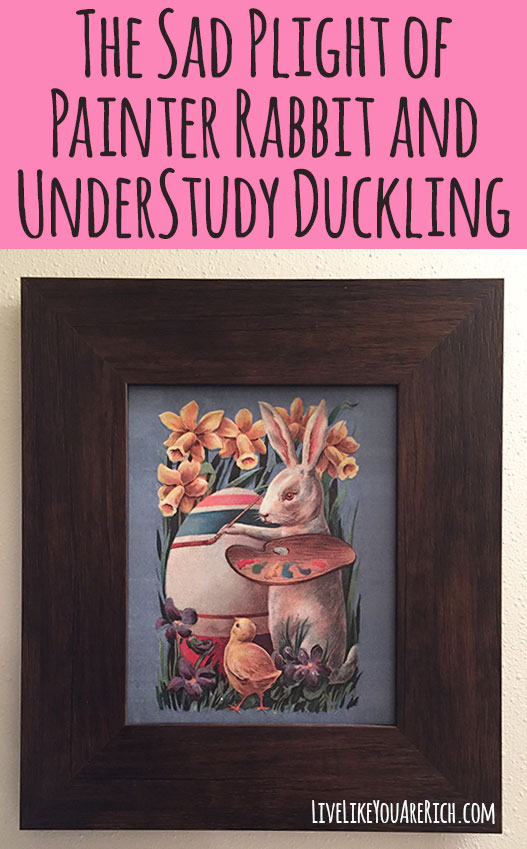 I'm a big fan of dry humor, sarcastic humor, and witty humor (as long as I can understand it). Basically, I like to laugh at clean jokes. When I saw Quilted Northern's new short TV spots directed by renowned Director and Academy Award Nominee, Bennett Miller I was laughing pretty good! You've got to see these short clips, I'm not lying when I say they are humorous! And it's clean comedy too—no pun intended.
After watching these Designed to be Forgotten videos I began to think about the objects in my bathrooms, in my parents, grandparents, friends etc. bathrooms. These fixtures surely have quite the unforgettable observations. My poor Easter bunny named Painter Rabbit has been hanging in our family bathroom this spring.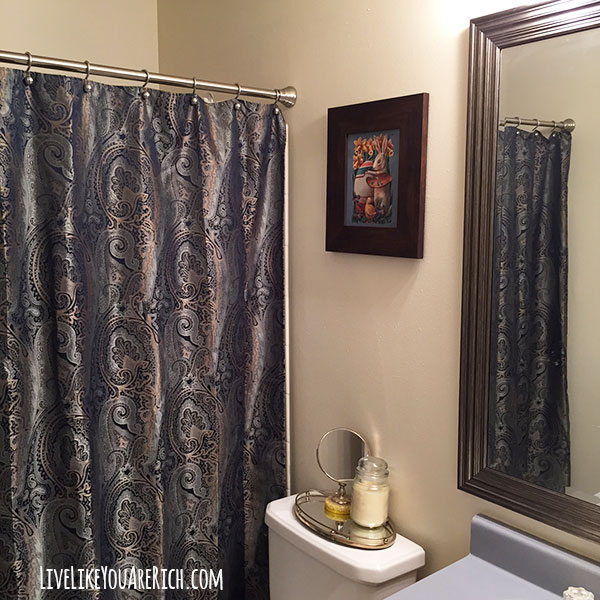 The shock of what Painter Rabbit witnessed his first day in the family bathroom all but froze his creativity completely. He couldn't continue his project, he lost his desire to prepare and celebrate the holiday, his oils have dried up, the brush froze, and his inspiration has followed suit. Because of what he saw Painter Rabbit can't paint. This location and unforgiving view has all but ruined his career!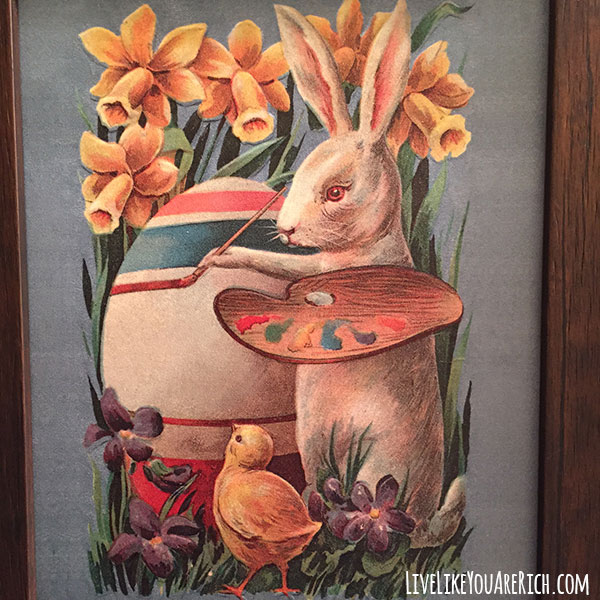 Not to mention his student, Understudy Duckling…
Understudy Duckling aspired to be a painter as well. What he witnessed in his peripheral vision in our family bathroom has temporarily killed any desire to pursue the arts. Understudy Duckling wants to get far away from this scene.
The plight of Painter Rabbit and Understudy Duckling has been a sad one. What were once two focused on art and creativity are now two who can't focus on anything but fleeing their predicament. What they have seen cannot be unseen… my only hope is that months in a dark storage box will allow them time to recover their creative genius.
Search #HelpMeForget on Twitter for more humorous posts.
So while we may forget what goes on in our family bathroom—because Quilted Northern is Designed to be forgotten™ our ill-fated bathroom objects may not have it as easy.
Follow Quilted Northern on Facebook and on YouTube