Looking for fun preschool age crafts to do at home? Here are some great ones I've rounded up. They are simple, inexpensive, and fun for kids ages 2-5. Enjoy.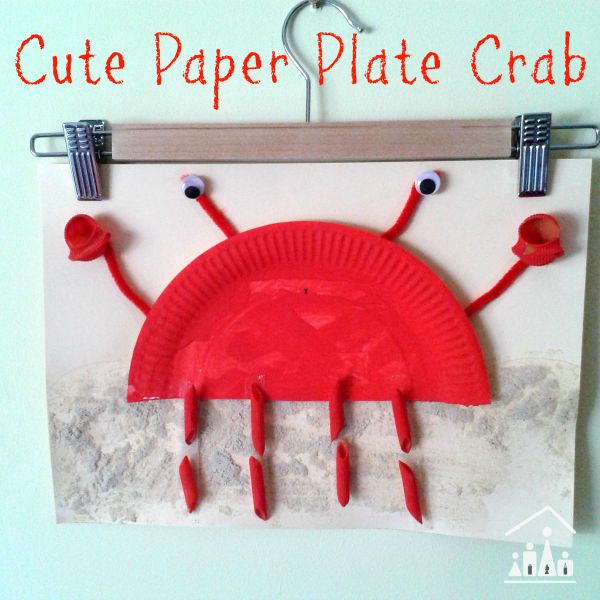 1. Cute Paper Plate Crab – This cute paper plate crab is suitable for all ages of children to enjoy making.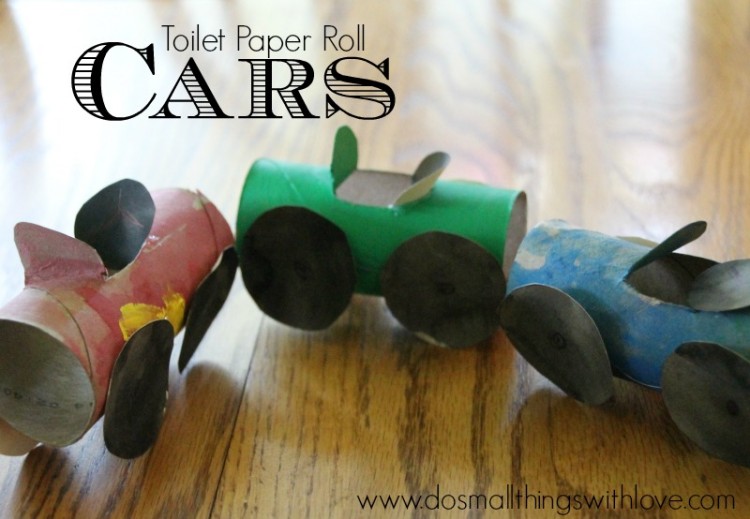 2. Toilet Paper Roll Cars – Easy and inexpensive crafts that I can get the kids to do without a lot of prep or supplies.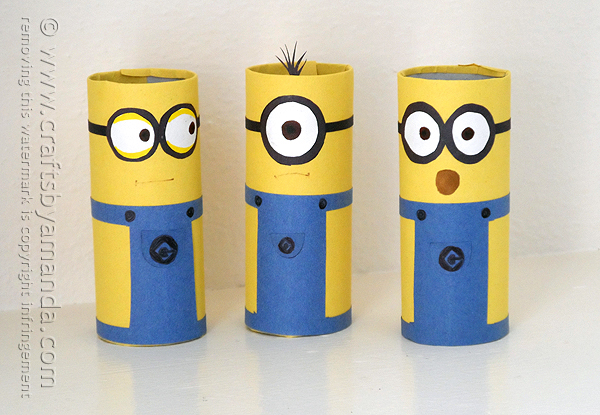 3. Cardboard Tube Minions – The little yellow minions are just too cute, and I doubt anyone would object to yet one more minion craft!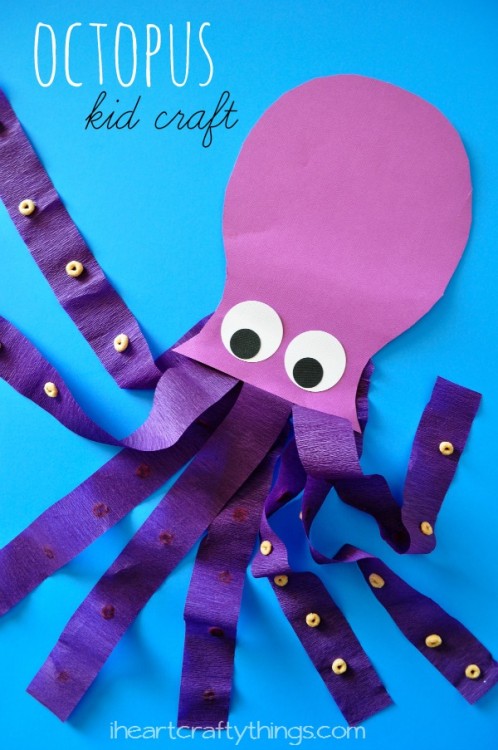 4. Octopus Kids Craft – Simple to make, but it incorporates fine motor skills and using scissors so it's a perfect preschool activity.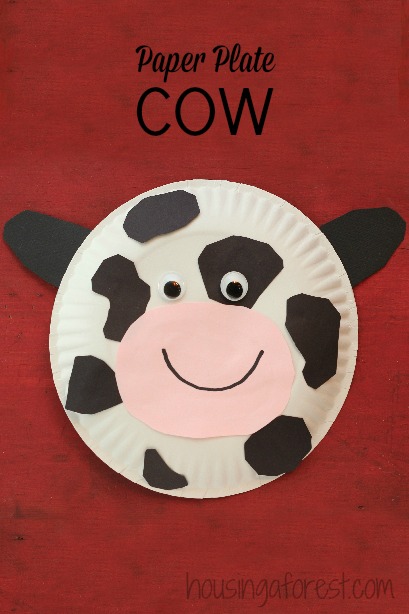 5. Paper Plate Cow – The easiest paper plate animal we have made so far. Simple farm animal crafts for preschoolers.
6. Bubble Wrap Painting – Make a carrot patch with your kids using bubble wrap and paint! It's a simple craft to make that's FUN too!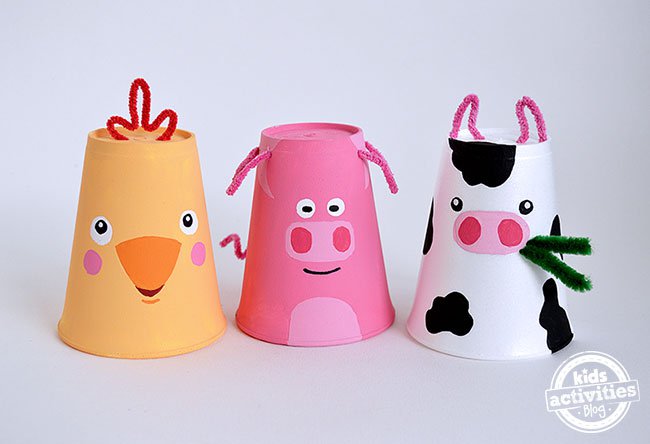 7. Foam Cup Crafts – You can create this cute set of farm animals with the simplest of materials!
8. Handprint Baby Chick Craft – The handprint baby chick makes an adorable Easter craft for kids.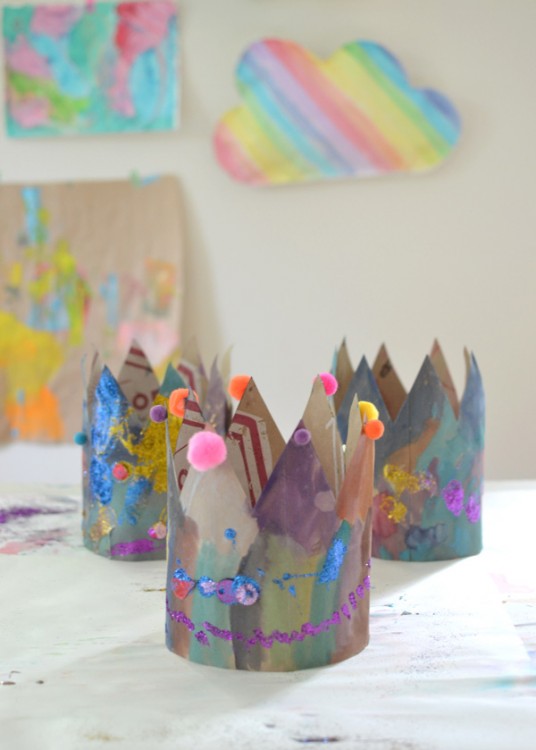 9. Paper Bag Crowns – This is an easy and inexpensive craft activity for preschoolers. It turned out beautiful.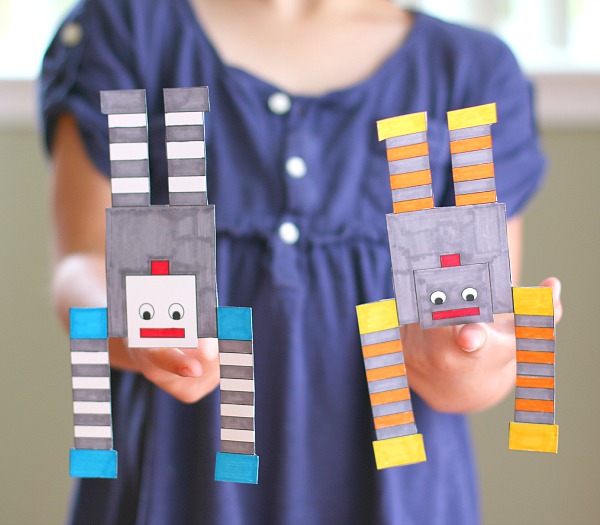 10. Balancing Robot – Super fun science activity that really gets kids thinking! Kids will explore the balance and center of gravity.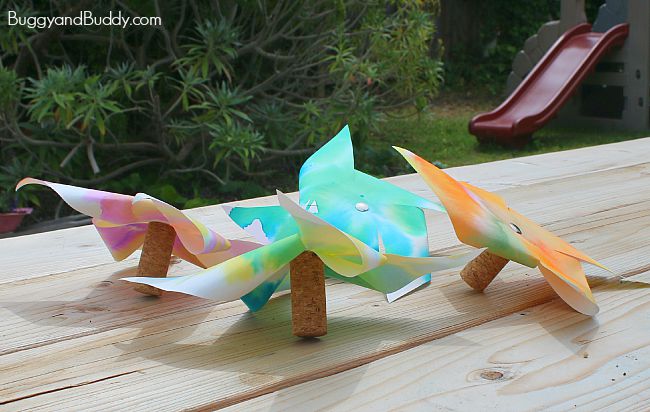 11. Paper Helicopter Pinwheel – These paper helicopter pinwheels are super easy to make.
Enjoy this with your little ones!

For other 'rich living' tips and holiday recipes, please subscribe, like me on Facebook, and follow me on Pinterest and Instagram.