Valentine's Day is just around the corner and if you're in need of inspiration for gifts, I've round up 27 Inexpensive Valentine's Day Gift Ideas. These are perfect gifts for everyone you love in your life!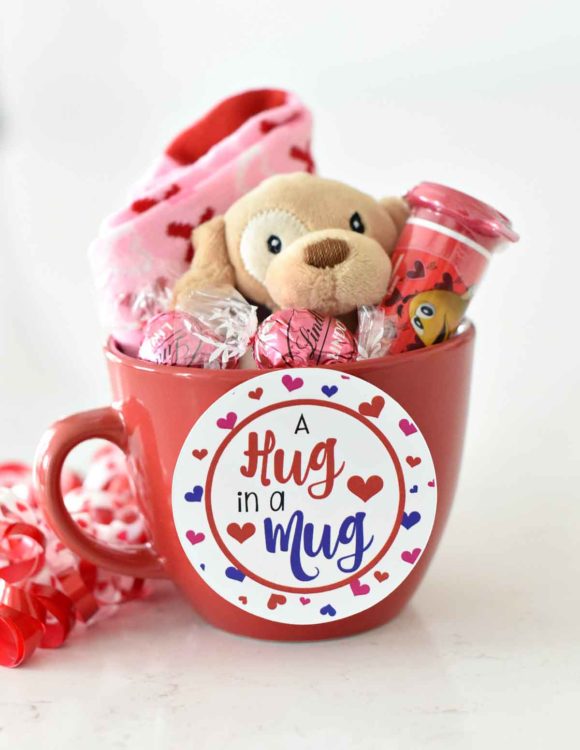 1. Hug in a Mug – This gift idea is a fun and simple present to put together, and is the perfect way to wish the kiddos a Happy Valentine's Day!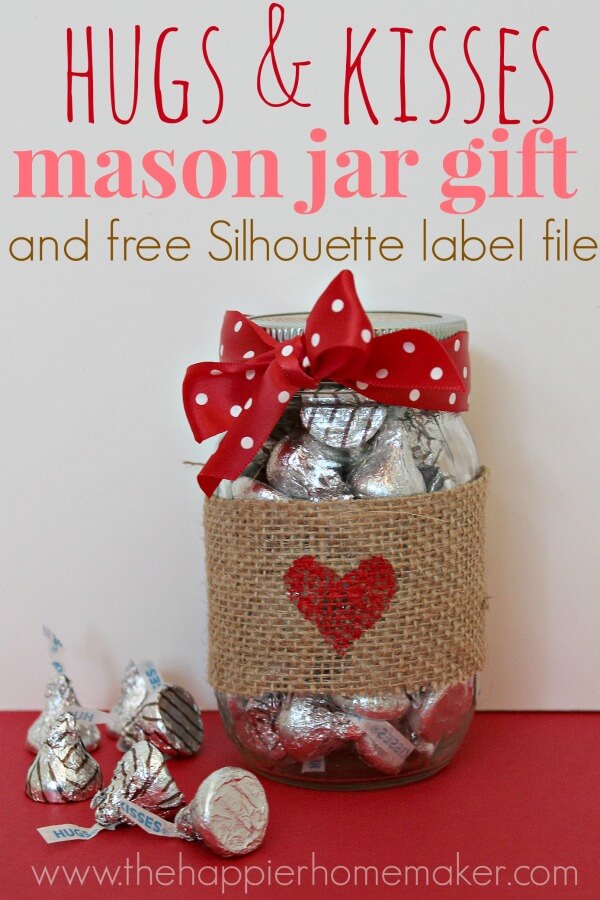 2. Valentines Day Mason Jar Gift – These Valentine mason jar ideas are so cute and they are so easy to make for your home or friends and family.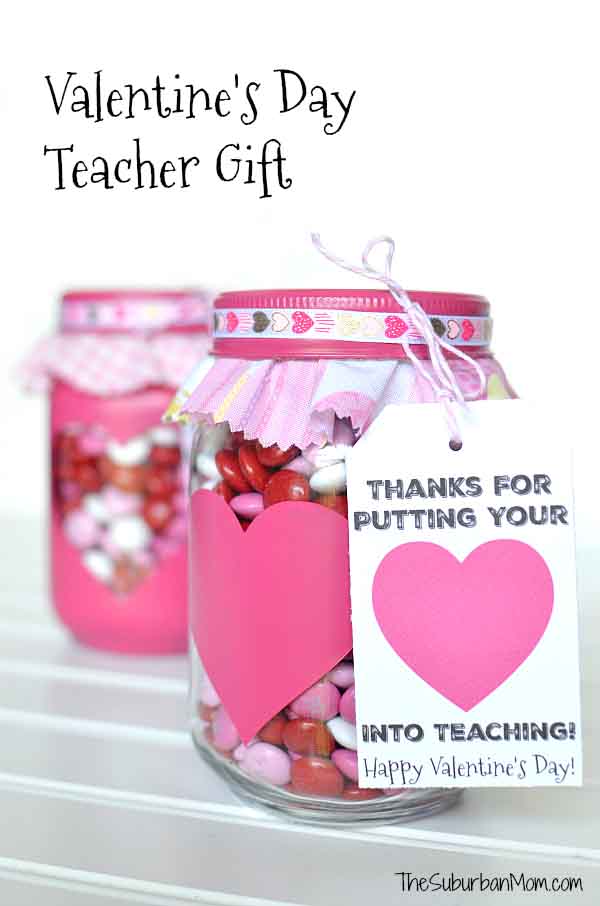 3. DIY Valentine's Day Gift For Teachers – Is sure to make your students' teachers feel special, and it is simple enough to be a great project to make with your kiddos.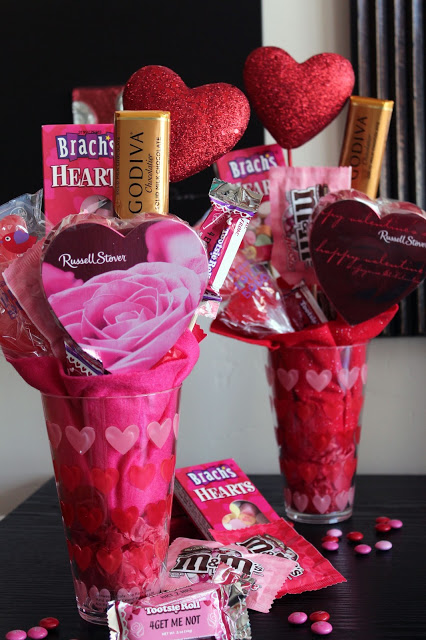 4. Valentine's Candy Bouquet – This gift idea is for your kids, teachers, neighbors, co-workers, or anyone who needs a little extra love this Valentine's Day.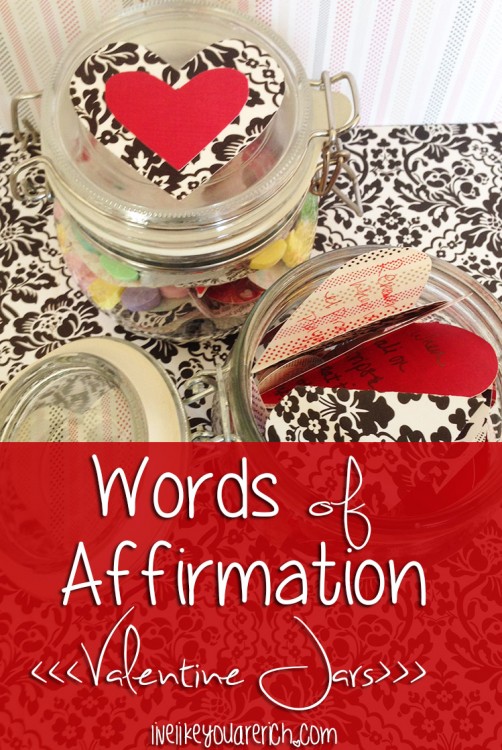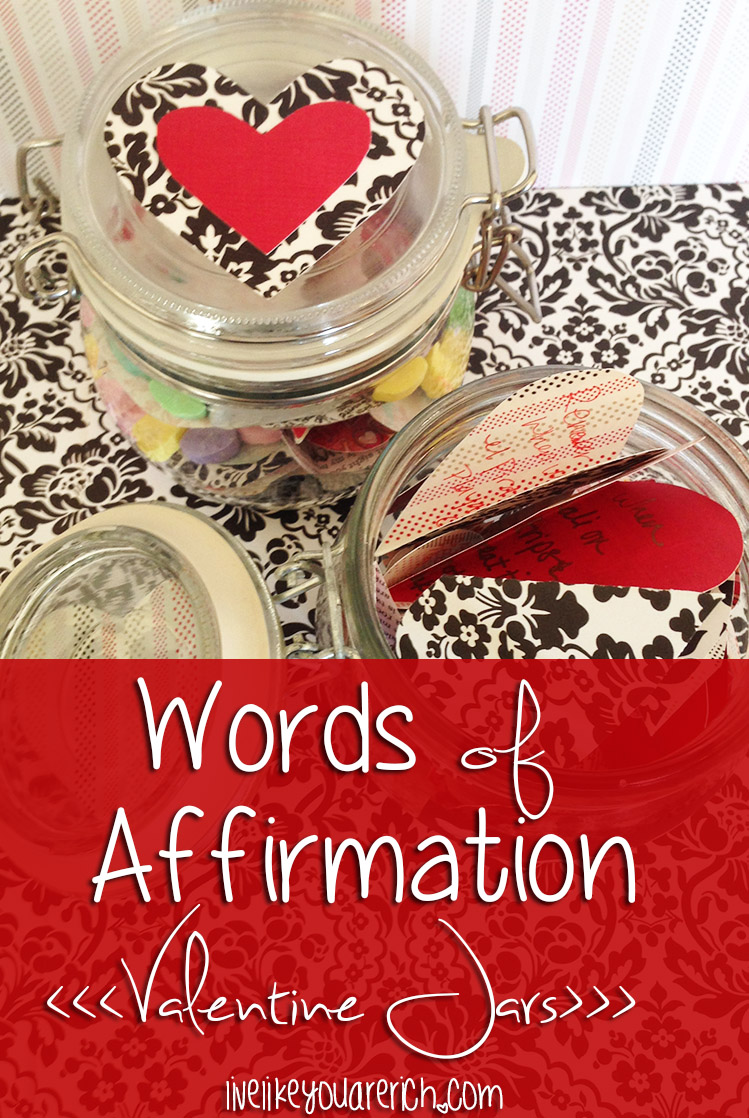 5. Words Of Affirmation Valentine's Jars – These jars will make just about anyone happy. But is especially a great gift for a family member, spouse, or child whose love language is Words of Affirmation.
6. Valentines Candy Tubes – These would make a thoughtful gift for friends, family and/or co-workers. They're simply darling.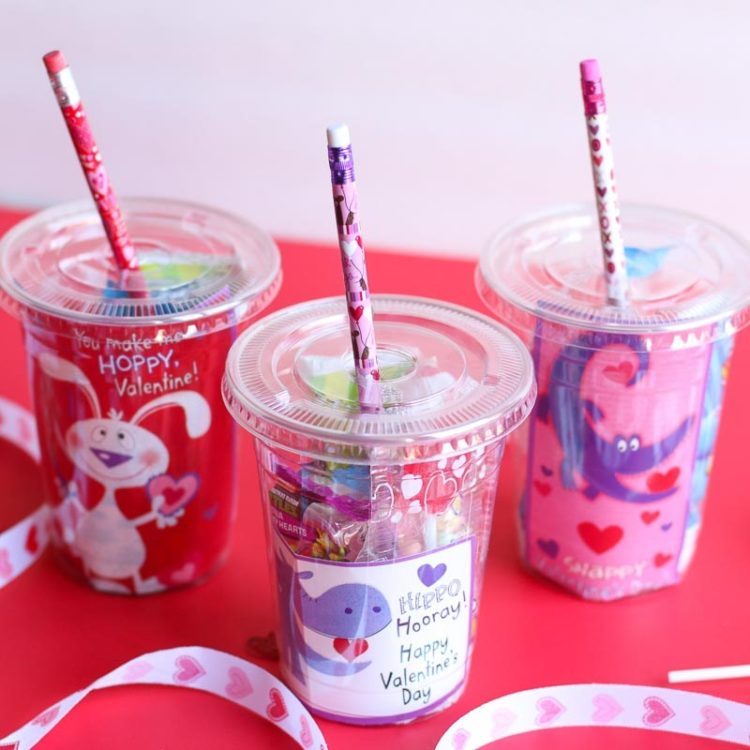 7. DIY Valentine's Day Gifts – They can be easily be made in minutes and are very inexpensive to make! They make a great gift for teachers to give to their students also.
8. DIY Apple Jar – These Mason Jars are perfect for teacher gifts, and for whoever is the apple of your eye! You can make them in no time and they are easy to fill up with goodies… So delicious!
9. DIY Fabric Heart Valentines – These sweet DIY Fabric Heart Valentines are perfect for giving to a friend or neighbor! They are filled with fiberfill and lavender so they make a great little sachet. You could pair them with a plate of treats or even just a handmade card and have a great gift!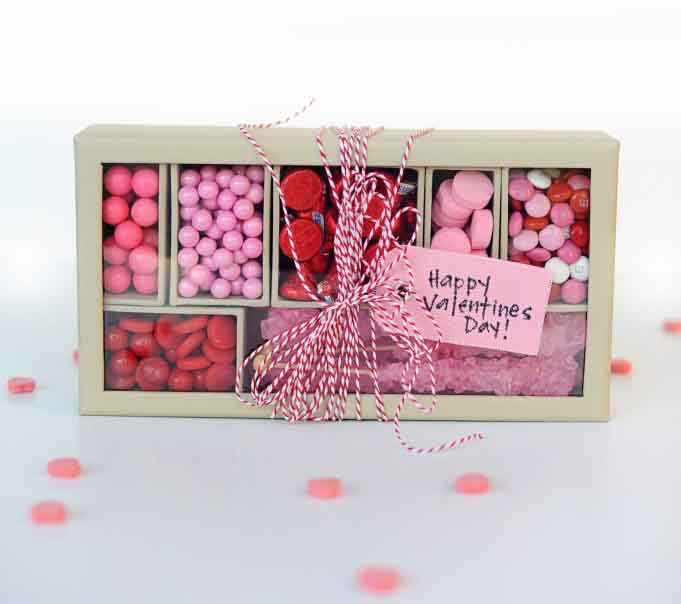 10. Pink and Red Candy Box – Make this easy and cute Valentine gift for your friends, teachers, neighbors or that special someone.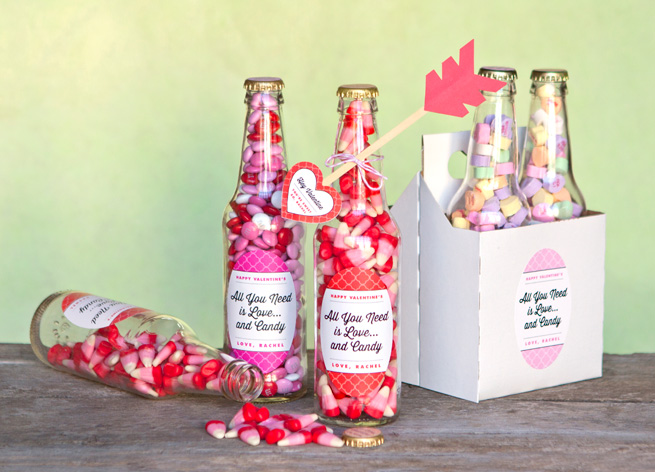 11. Valentine Candy Bottles & DIY Heart Arrows – fun and creative candy-filled gift to hand out to my friends and family. What better way to show your love than with a pretty bottle filled to the brim with candy!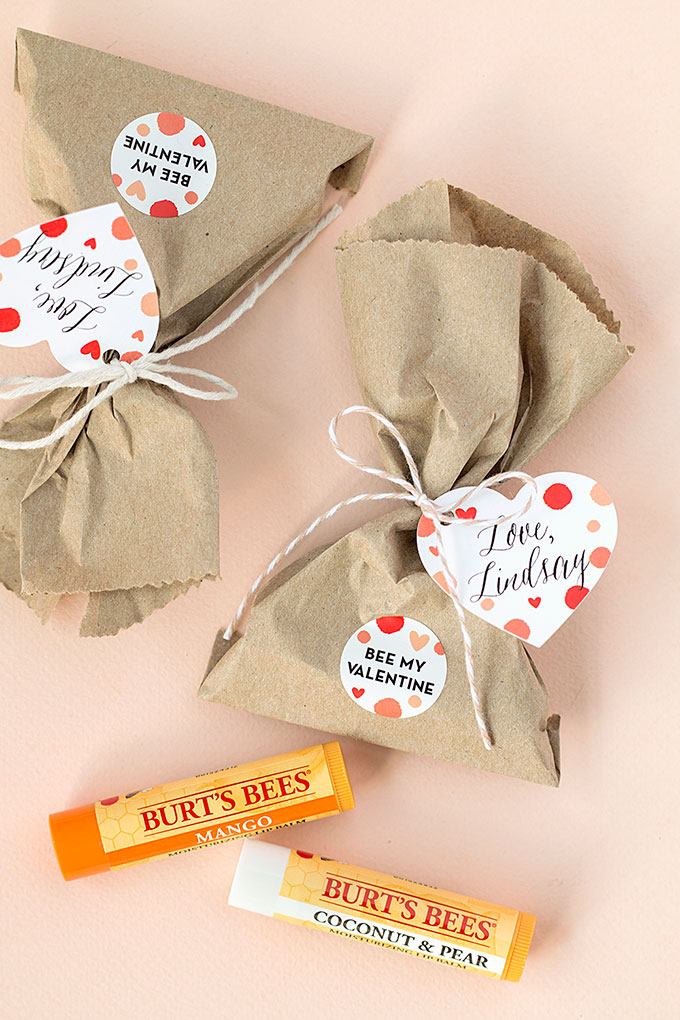 12. "Bee" My Valentine Chapsticks – Package your chapstick tubes in kraft colored paper favor bags, and tie shut with a length of twine. Attach your heart-shaped gift tags to the twine, and adhere to your label. Your chapstick-loving friends will love receiving these for Valentine's Day!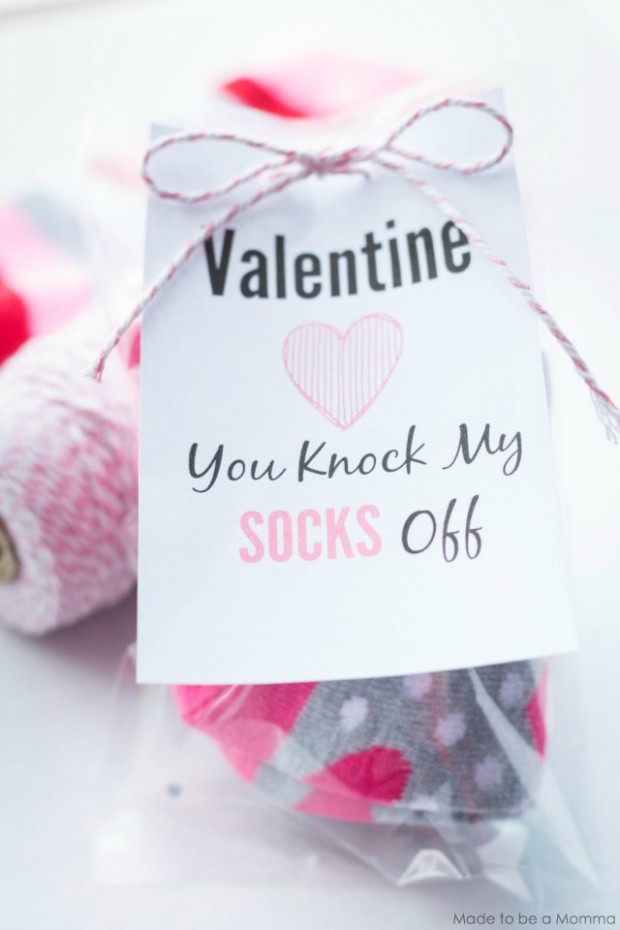 13. Valentine Socks Gift Idea – Place your socks in a clear treat bag and staple or tie on your fun printable label. Such a fun gift idea for girls young and old.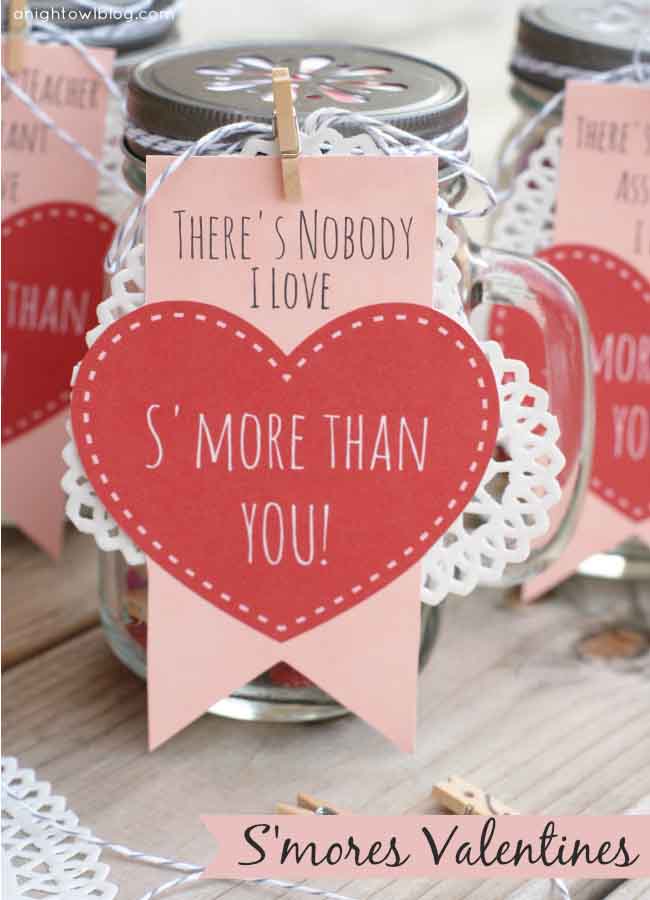 14. S'mores Valentines – These S'mores Valentines are so very easy to make but so cute! First, to fill your mason jar, you need a tasty s'mores snack mix!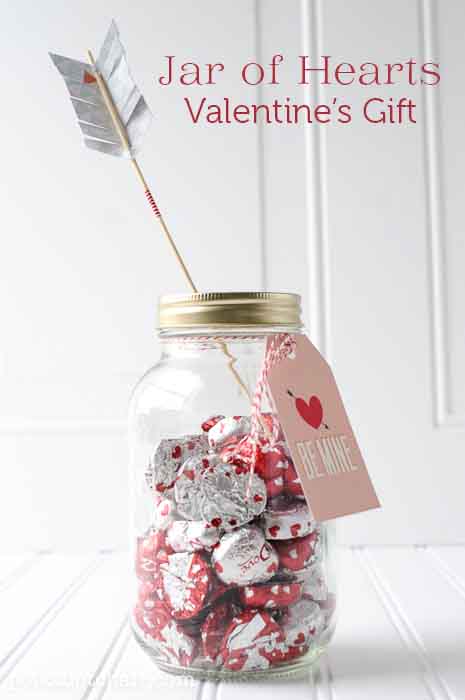 15. Jar of Hearts – It's simple to do and make a great gift for a friend, a teacher or co-worker.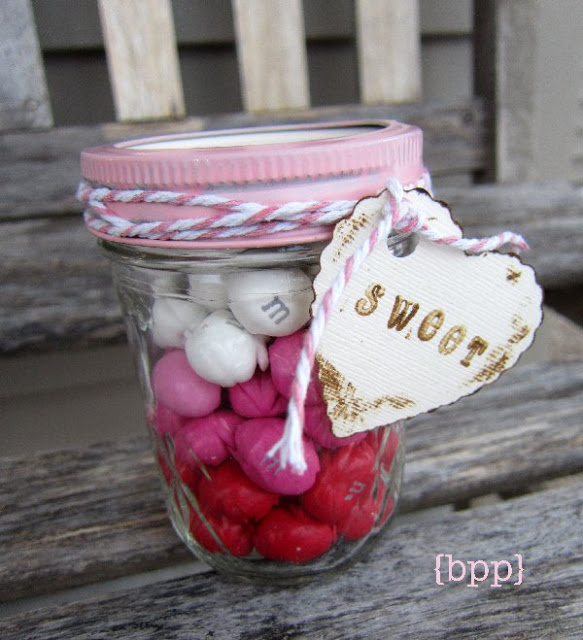 16. Layered Candy Jars – These are perfect for teachers, friends, neighbors, ladies you visit each month, and more! They are simple to put together but so adorable.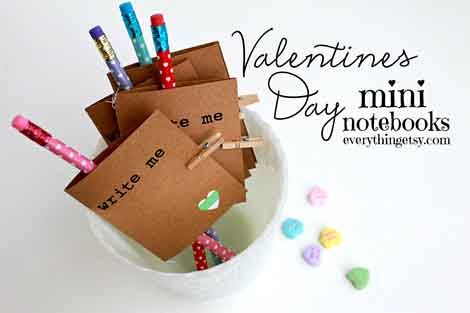 17. Valentine's Day Mini Notebooks – These little notebooks are easy to make and inspired by the cuteness of conversation hearts … all sweet & colorful!
18. Heart and Home Painted Gift Box – This gift box is easy and fun to make! This is a perfect gift idea for teachers, friends, and neighbors.
19. M&M Butterflies – The kids can even help make them for classmates, teachers, etc! It also would look cute with pink jelly beans or any other candy. They are really simple to make and you could do them for any occasion, not just Valentine's Day.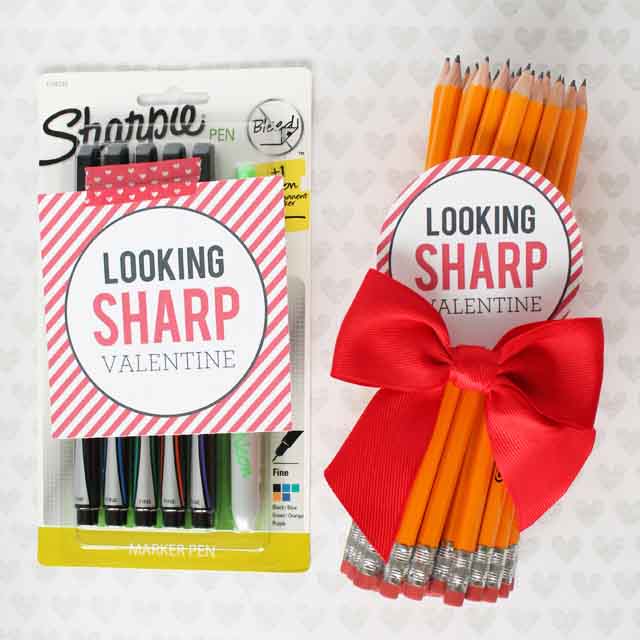 20. Looking Sharp Valentine – A valentine's gift idea that any teacher is sure to love and use.
21. Bath Bomb Valentine – Bath Bomb Valentine in a Mason Jar with free printable.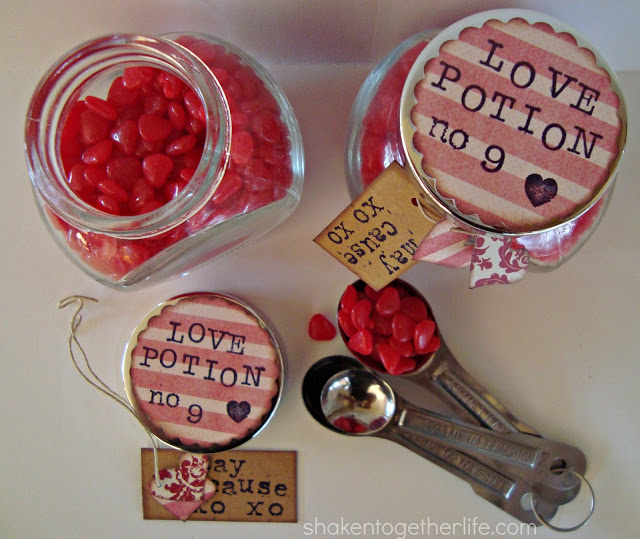 22. Love Potion No. 9 Red Hots Valentine – These little jars are perfect for giving a dose of sweet love to your Valentine!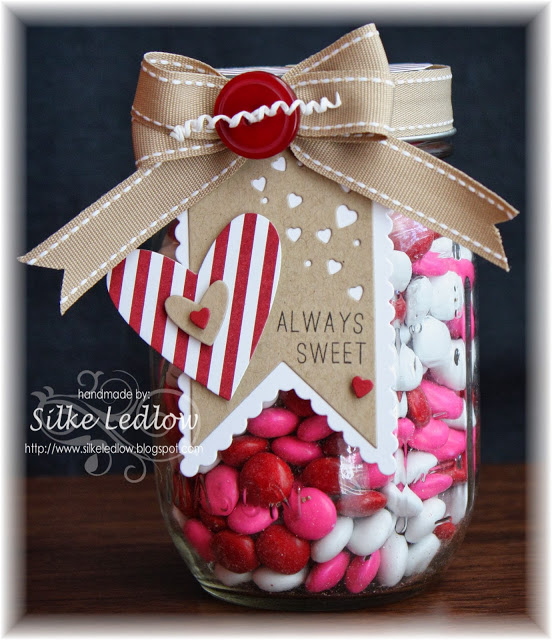 23. Always Sweet – Perfectly packaged Valentine's Day Mason Jar gift!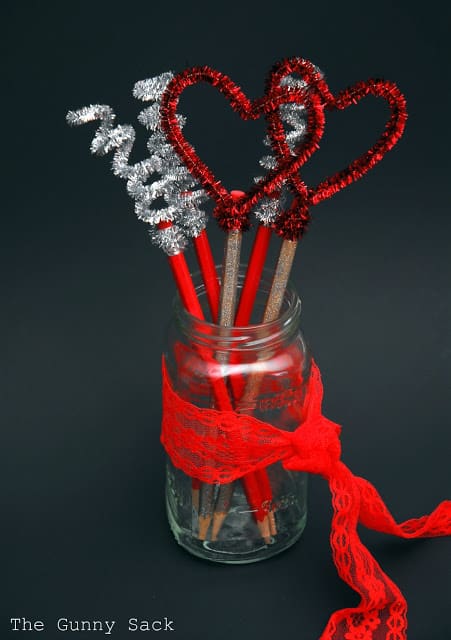 24. Valentine's Day Pencils – This would be a perfect gift for teachers.
25. Valentine's Day Slime Favours – Awesome DIY craft that you can make for anyone you want to give a gift to on Valentine's Day!
26. "Doh" You Want to be My Valentine? – These Play Doh Valentines are a great classroom gift as they are candy free, allergy friendly, and affordable.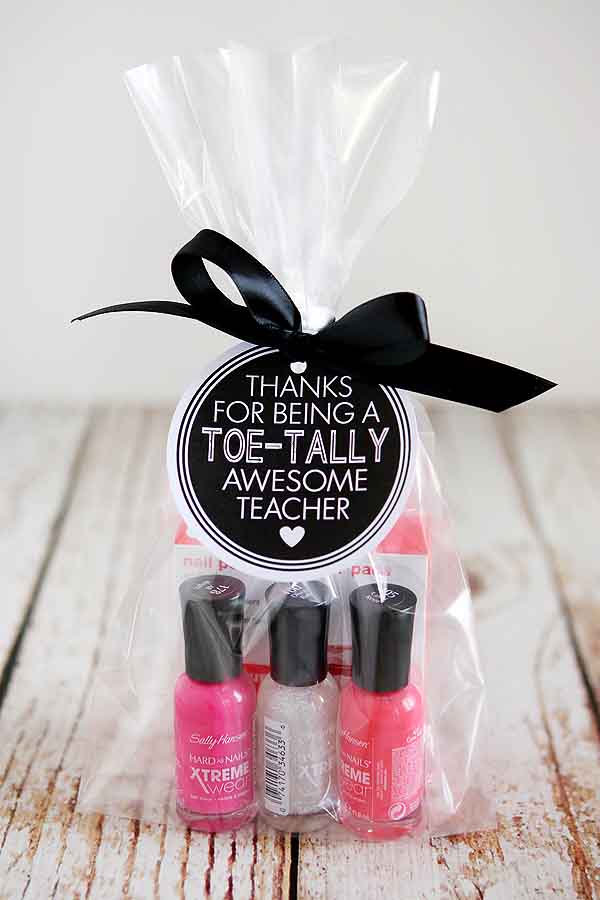 27. Toe-tally Awesome Teacher – This is such an easy, fun gift! All you need is: some cute nail polishes, some nail polish remover wipes, and whatever else you think would be perfect for her.
You may also like to check this 29 Adorable Valentine's Day Boxes.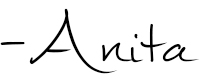 For other 'rich living tips' please subscribe, like me on Facebook, and follow me on Pinterest and Instagram.