I read the book The 5 Love Languages. In the book, you learn that everyone appreciates being reminded of why they are loved (no matter what love language they have). Some value it more than others but everyone likes knowing why they are loved. So these jars will make just about anyone happy. But it is especially a great gift for a family member, spouse, or child whose love language is Words of Affirmation.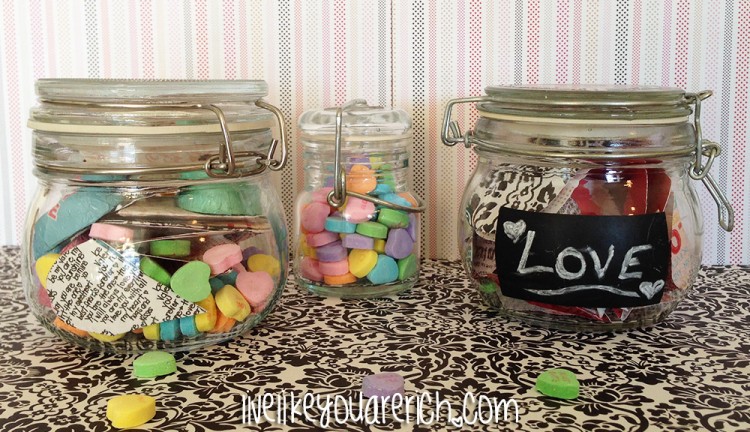 They are easy to make, only cost a few dollars, and take about 15-30 minutes to start to finish.
You will need glass gasket jars like these or any jar. Scissors, Scrap booking paper, and a pen. Additional you may want Mod Podge, a brush, and Valentine candy.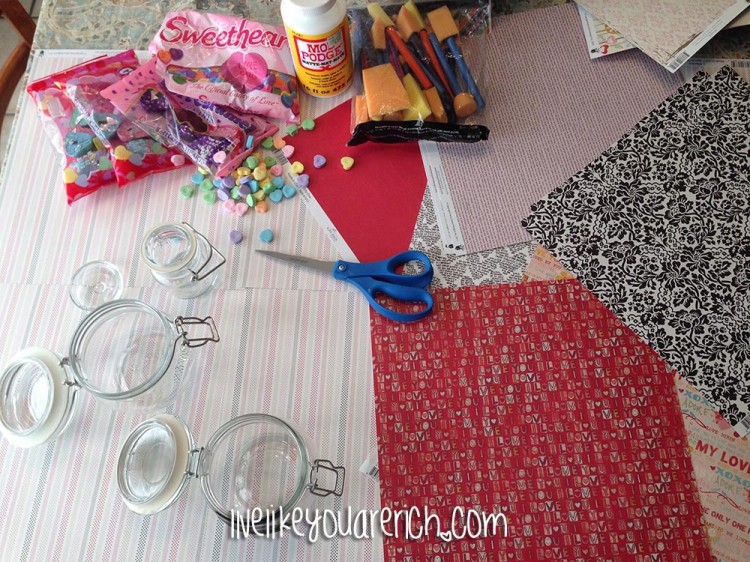 First, take Valentine's scrap booking paper and if you don't have a heart punch you can do as I did (the old elementary trick) and fold the paper and cut out hearts. I got 12-20 hearts per 12×12 paper.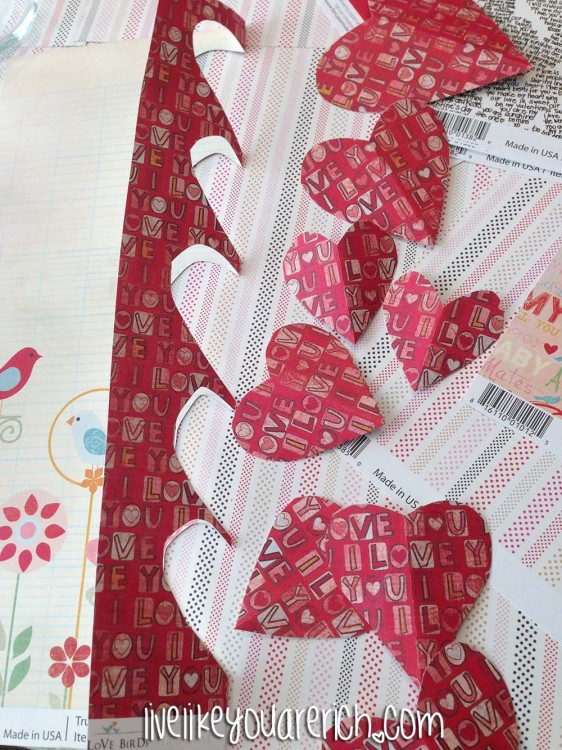 Second, write the words of affirmation on the hearts. I used a red sharpie for the lighter paper and a gold marker/pen for the darker paper. To keep it interesting (not just the same things each time he reads a heart) I did the following things.
Memories of awesome times you've had together.
Qualities that I love about them
I O U's
Qualities others see in them
Dates of important events in your lives.
Things you've laughed about.
Third, I put them in the jars. I added candy conversation hearts the jars too.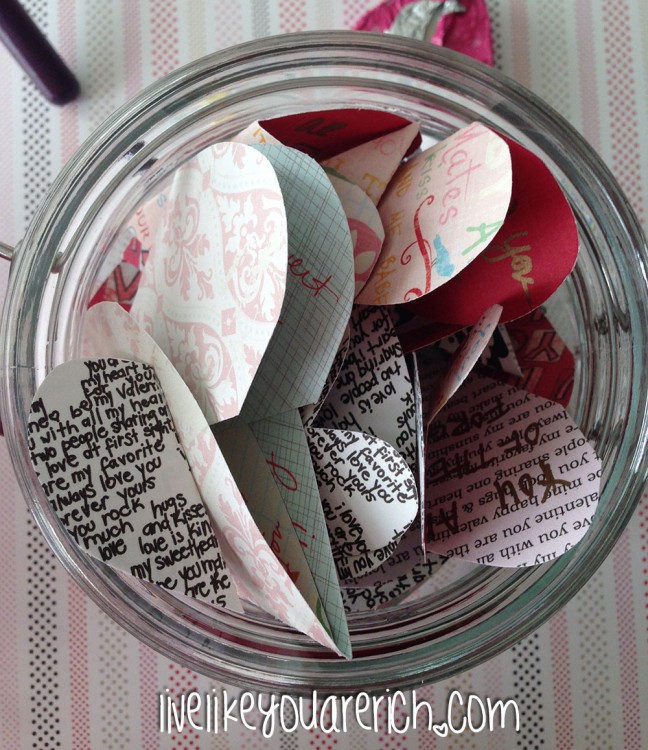 Fourth, decorate the jars. You can find the jars at Ikea, Amazon (here), or craft stores. I got them at the thrift store for .75 cents each. I didn't want them to be too girly so I just put a simple double heart at the top with scrap booking paper and Mod Podge. On the front of one of the Jars was a little chalk board sticker so I wrote the word Love on it.
…And you are done.
I hope your significant other enjoys these Words of Affirmation Valentine Jars.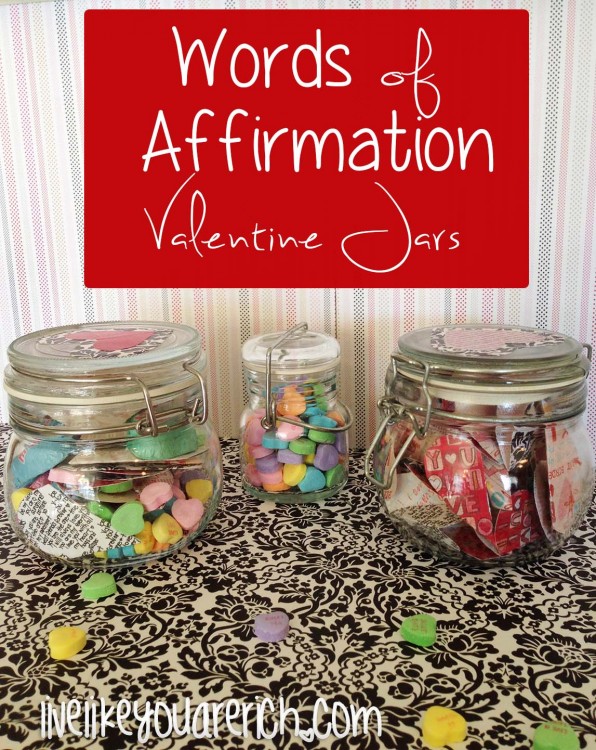 For other 'living rich' tips and inexpensive crafts subscribe, like me on Facebook, and follow me on Pinterest and Instagram.