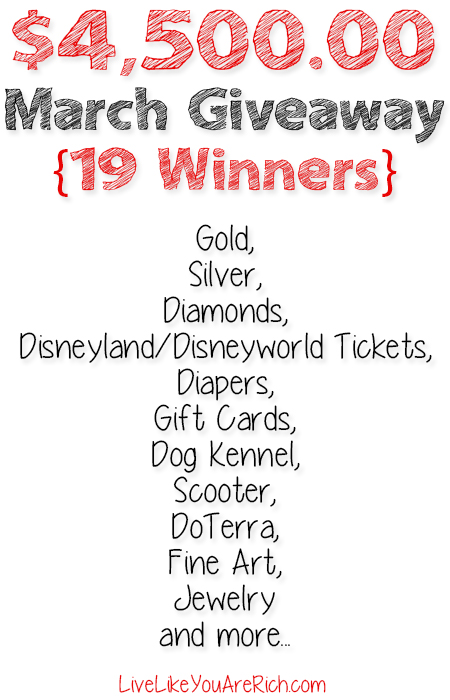 Why am I giving away over $4,500.00 worth of awesome products? Because you've so warmly welcomed me into the online world.
When I first started this blog four months ago, I wasn't sure if anyone would even read it. I went from a handful of people visiting my site to around 8,000 people a day by the end of January! My articles have received over a quarter million views in a month! I've had magazines, journals, and other online sources reach out and republish my articles or share them with their following. And now I am writing a book with financial wizard Karen Jensen… And all of this has happened within 4 months of being online!!
So I want to thank you for reading and sharing my heartfelt, money saving, and 'rich living' articles by giving you over $4,500 worth of prizes. THANK YOU for continually stopping by LiveLikeYouAreRich.com!
THERE ARE 19 Opportunities to WIN, so make sure to enter as many times as you can. I love Hunger Games and couldn't really resist this: "And May the Odds be Ever in Your Favor." And if you complete ALL of the steps, the odds will ever be in your favor.
 Here we go. Please follow these: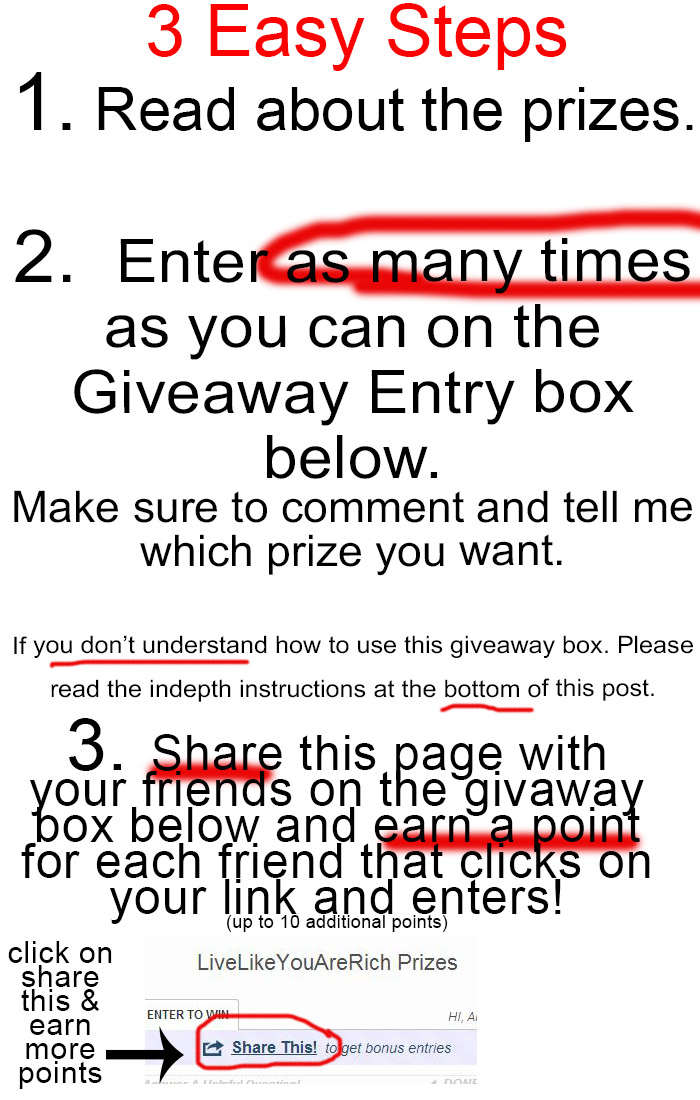 Now for the Prizes.
(The 'Total Values' include the price of shipping.)
4 Silver Genuine Silver Dollar Coins
Total Value $150.00

Investing is vital to becoming financially independent.  I've started a stock pile of silver coins and because of it I feel better about my financial future. They are like a set of bargaining chips because they are liquid (sell quickly) and can be used to trade/buy things during hyper inflation and other times when currency loses value.
1 winner will receive 4 Silver Dollar Coins.
2 winners will receive 1-20×24 matted collector print.
2-$100.00 Gift cards to Restaurants in your area.
Total Value $205.00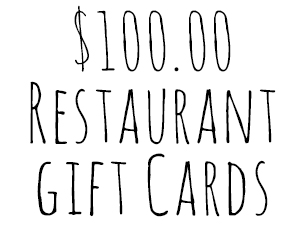 I love date nights and getting away from the kitchen once in awhile as often as the budget allows. I'd like you to take a break and get out and enjoy a nice dinner on me. So I'm throwing in 2- $100.00 gift cards to a national chain that has a database of restaurants in your area.
2 winners will receive 1 Gift card valued at $100.00 each.
doTERRA Essential Oils
Total Value $76.67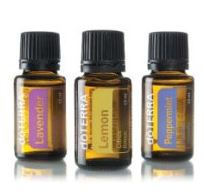 Every year I get about 4 ear infections. I've actually had a few surgeries to prevent them but nothing has ever worked. Until (out of desperation), I gave into my skepticism and tried essential oils. When I felt the all-too-familiar-ear-infections coming on I used DoTerra oils; and when I woke up they were gone. This has now happened twice over the last 9 months. Believe it or not, this is the first 9-month-stretch in my entire life when I have not had an ear infection (at least that my mom and I can remember)! So I'm giving away my favorite pack of oils. Lavender (which I used mainly to prevent my infection), Peppermint which helps with stress, headaches, acid-reflux, and digestion problems, and finally Lemon which can be used for just about everything, including making your home and/or homemade cleaners smell fantastic!
1 winner will receive the Beginners Essentials DoTerra Pack
doTERRA Deep Blue Rub
Total Value $49.00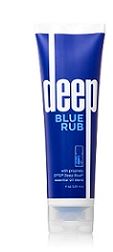 This last summer I ran a few races (5k and a 10k) and as a result I was running 4 or 5 miles almost daily. This rub helped my sore muscles insanely well. A once true skeptic of doTERRA, I have now become a major supporter. At first I didn't know what helped with what so the lady who answers all my questions about doTERRA (Rebecca) offered to give this away and let you all know you can ask questions about essential oils and if I don't know, I'll refer you to her.
1 winner will receive the Deep Blue Rub by doTERRA.
BottleBand (5 pack)
Total Value $34.95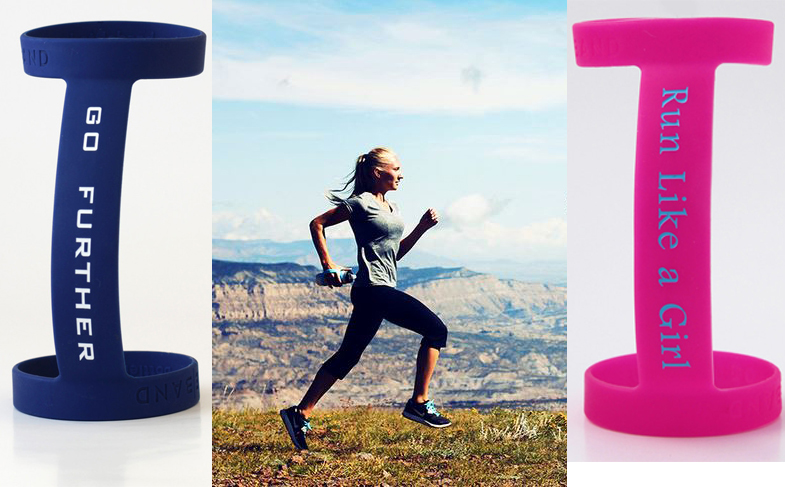 Speaking of running. I couldn't help but add this product in. It's amazing. It was recently patented and just hit the market. Honestly, when I saw it I thought, 'man I wish I would've thought of that!' BottleBands work on pretty much any bottle (even up to a Nalgene-sized-bottle). They strap on your hand and you can run without worry of dropping your drink. You don't have to clasp your hand super tight or wear anything around your waist with it either. BottleBand said they'd give my readers a discount if you wanted to buy one. They are already super reasonable in price (5.99) but if you use the discount code LiveLikeYouAreRich you will receive $1.00 off! You can order them at http://BottleBand.net
And for parents of toddlers out there…this may be a solution to those bottles that are thrown while you are driving…just a thought.
1 winner will receive 5 BottleBands.
K9KennelStore 6'x 8′ Dog Kennel
Total Value $960.00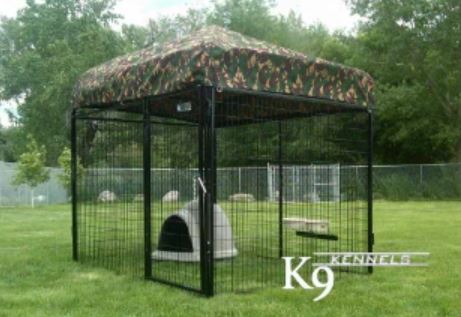 This is the most amazing dog kennel on the market. Chris Bosch (Miami Heat basketball player), Derrick Favors (NBA Utah Jazz player), and thousands of others have purchased their kennels from the K9KennelStore!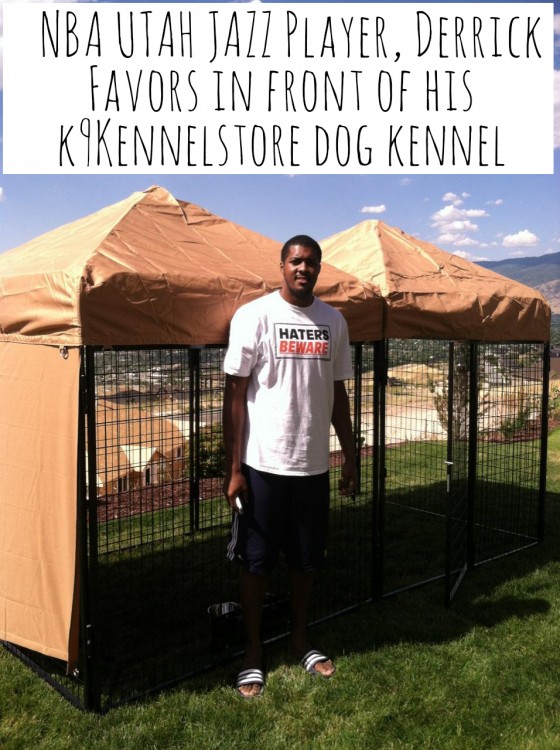 They offer ingenious options and materials that make this kennel one-of-a-kind. K9KennelStore kennels have ground guard rails to prevent your dog from digging out of it, swivel easy-to-change-out bowls and more. My favorite part is that they come with durable powder coat paint (paint that is baked on metal in huge ovens) and tough canvas coverings to prevent rusting and keep your dog shaded and dry. They've been generous enough to give one lucky winner a 6'x8′ kennel, a $760.00 value that includes:
(1) 6′ Door Panel, (2) 8′ Kennel Panel, (1) 6′ Kennel Panels, (2) 8′ Digging Bars, (2) 6′ Digging Bars, (1) 6′ X 8′ Canvas Top, and includes a set of 2 QT. Snap 'N Lock Food Bowls.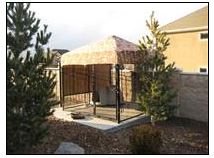 1 winner will receive a K9kennelstore kennel delivered straight to your own yard.
Bella Cucina Panini Grill
Total Value $59.99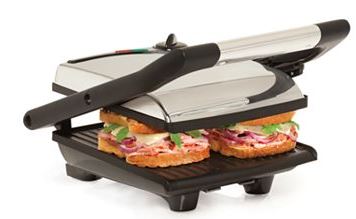 I love paninis. In fact, I've been meaning to post a panini recipe that my sister and I created (copycatting off a restaurant we love) of a turkey, spinach, artichoke, and red pepper panini. Whoever wins this panini maker will want to keep their eyes out for the recipe when I post it.
1 winner will receive the Bella Cucina Panini.
Sterling Silver 18K Rose Gold-Plated Earrings
Total Value $179.00

I have very few fetishes or collectables. The only thing I could say I really collect is jewelry and boots. Since boots really aren't a one-size-fits-all, this giveaway has a lot of jewelry in it. These earrings are stunning. They are 5-carat clear oval-cut simulated diamonds, 46 stones, and .925 sterling silver with an 18k rose gold finish.
1 winner will receive these earrings.
$100 worth of Diapers (your size choice) from AmazonMom!
Total Value $100.00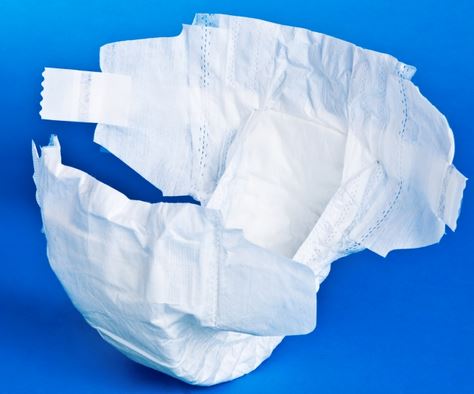 Thousands of you readers have read my article on how to save over $10,500.00 on your baby's first year. And thousands others have read the 11 secrets to have in your labor bag (you've never heard of). So I know a lot of my readers either have babies or will soon have a baby. As a result, I've decided to send you $100.00 worth of diapers (about 500 diapers) from AmazonMom. The winner will choose between (Pampers, Huggies, or Luvs) and what size they want. I love being a member of AmazonMom because you get 20% off diapers and wipes which, with 'subscribe and save,' ends up being way cheaper than Costco!  AmazonMom has many other benefits, and if you aren't a member and have a child in diapers it will probably save you big time.  Plus, you get free shipping on Prime products, Prime instant video membership, and more. Sign up for AmazonMom here.
I winner will receive $100.00 worth of diapers shipped to their door.
Eight9 Designs
Total Value $81.00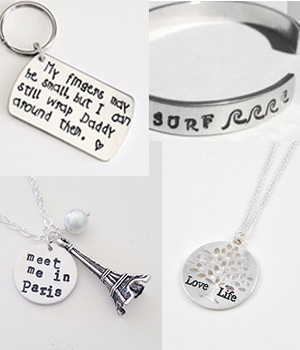 Rhianna, owner of Eight9 Designs is a good friend of ours. Since launching her jewelry business a few years ago she has become very successful. She was able to quit her full-time job and is now a full-time jeweler. Her items are HANDMADE, can be customized, and are inspiring and beautiful. She even makes key chains and other items for guys. Keep Eight9 Designs in mind for Father's Day and/or Mother's day. Her jewelry make perfect gifts that are inexpensive, yet heartfelt and unique. She is giving away the 4 pieces of Jewelry pictured.
2 winners will receive 2 items of Eight9 Designs jewelry.
K9 Scooter
Total Value $645.00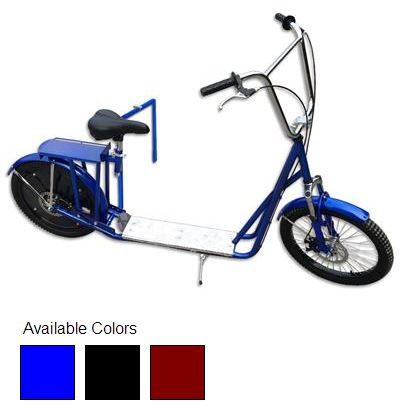 Admittedly, I am very excited about this item. Because 1-I love Alaska and dogs! and 2-I have always wanted to have a mushing dog. Although we don't have enough snow to make that practical, this is the next best thing.  This is a scooter and a dog scooter in one. If you want to give your dog a great exercise/run, attach his harness, hop on the scooter and go for a ride. I've actually tried one out. They turn easily, stop well, feel secure, and are super fun.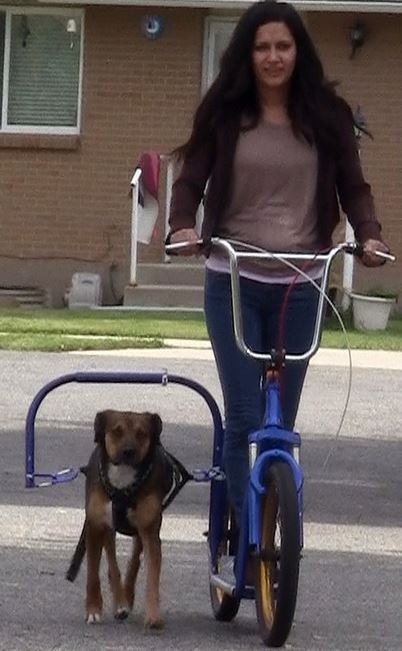 If you are going up a hill and/or your dog needs assistance you just use your own legs to keep going while your dog gets a break from pulling. AND If you don't want to take your dog out, simply detach the harness rod and go for a joy ride.
1 winner will receive 1 K9 Scooter.
Personal Couponing Consultation with Anita of LiveLikeYouAreRich (me!)
Total Value $70.00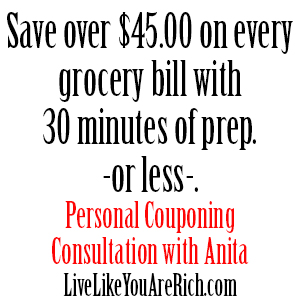 I've been using coupons for over 10 years. An estimated guess would be that I have saved over $25,000.00 by couponing. I'm giving away a 45 minute personal couponing consultation. I will walk you through (over the internet and phone) how to use the best couponing match-up sites, and ultimately show you how to save over $45.00 on your grocery shopping trips in 30 minutes of preparation or less.
1 winner will receive a 45 minute couponing one-on-one consultation with  me.
Presto Cool Touch 20-in. Electric Griddle
Total Value $49.99

This is a great cooking tool to have around to make a quick breakfast before the family runs out the door. What I love is that you can make pancakes, sausage, bacon, and eggs at one time. When you are finished you can detach the power plug and throw it in the dishwasher. Versatile, easy to clean, and convenient (that's my style).
1 winner will receive the Presto Cool-Touch Electric Griddle
2 Roundtrip airline tickets and 2 All day passes to DisneyLand or DisneyWorld!!
Total Value $1,000.00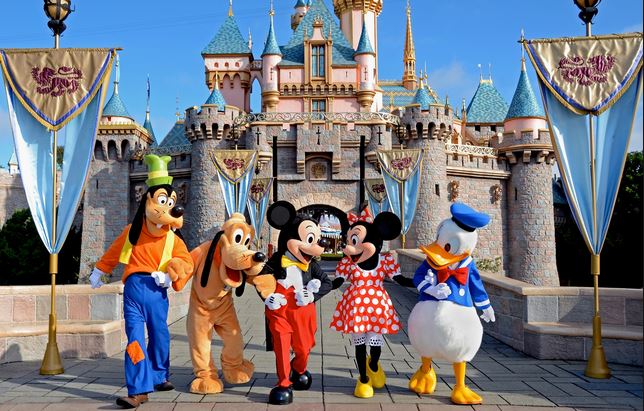 I have teamed up with a company to send you and a guest to Disneyland or Disneyworld (depending on which is closer to you)! This covers 2 adult round-trip airfare tickets and 2 adult all day park passes or can be used for one adult and one child. Kids under 3 get into the park for free! Kids under 2 fly free. You just need to book your hotel at affiliated hotels (which are reasonably priced).
And Finally,
1/4 CTTW Diamond Bracelet
Total Value $290.00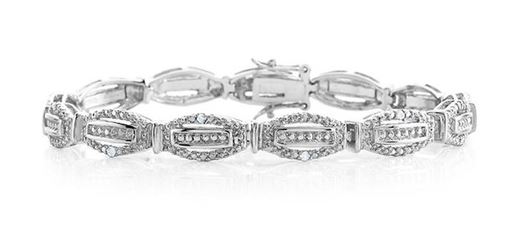 I love diamonds, mainly because they sparkle, glitter, don't chip, fade, or scratch and they match anything…and they are in my Live Like You Are Rich logo. So here is the final prize.
1 winner will receive this bracelet!
Step 1 is done. 
Step 2. Now fill out the giveaway box below. Answering the first question and subscribing are the MANDATORY steps. The rest of the steps give you MORE entries into the giveaway pot (increasing your chances of winning each step you do).
One option in the giveaway box allows for you to come back daily to earn a point by pinning an article of mine to Pinterest. Doing this daily ultimately doubles your points.
Step 3: Refer your friends.If you refer friends through the giveaway box option  (click Share This and share it)

and they enter the giveaway, you will get another entry point per person (up to 10 points) increasing your chances even more! 
If you have any questions about how to use this giveaway box please click this link. I hope you win!
And the winners ARE!!!
Entry #4708Natalie C.
Entry #13077Sandy B.
Entry #11368Terisa T.
Entry #7197Joanne G.
Entry #3547Darcie N.
Entry #6798Emily E.
Entry #3455Irma G.
Entry #203Rebecca C.
Entry #8313Adrian G.
Entry #2963Aimee B.
Entry #12941Alejandra C.
Entry #2815Adrienne M.
Entry #4544Danielle P.
Entry #3043Amy H.
Entry #2522Jaclyn M.
Entry #2866Joshua M.
Entry #2627Katie B.
Entry #3057Mandy R.
Entry #2713Bonnie A.
If you don't have time to complete it all now you can come back later. If you don't have a Twitter account or Instagram etc. (and you don't want one), then just skip those steps.
Winners will be announced April 2nd, 2014 (I was going to announce them April 1st but then no one would believe me!) This giveaway is open to US residents only.