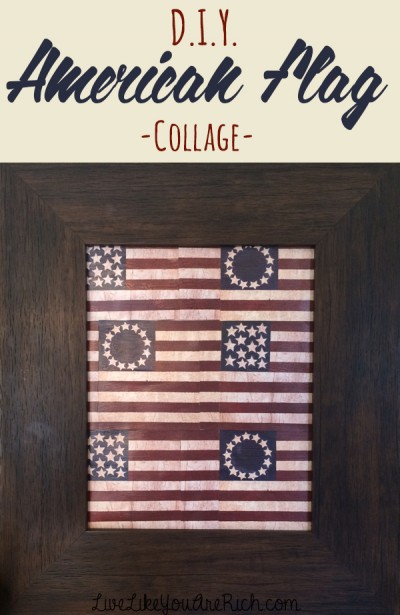 I adore American Flags. I found these vintage(ish) looking flags and decided to make them into a little collage. I needed a centerpiece for my 4th of July Mantel and this was the perfect craft for it.

This was VERY easy to make and only took me 10-15 minutes.
First, I took a frame I already had (but you can find a similar one here) and took the original artwork out of it. The photo was mounted onto the foam backing so I needed to make a new front and backing myself.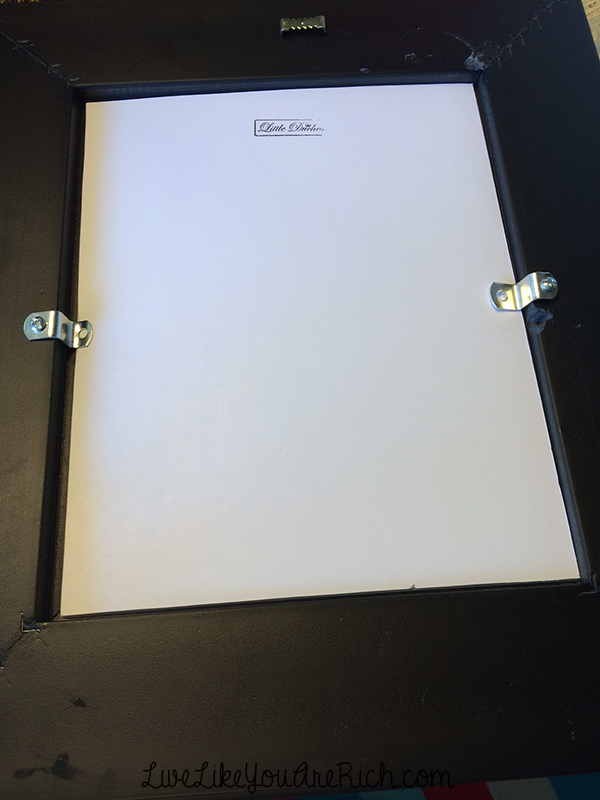 So I took a piece of scrapbook paper and cut it to size.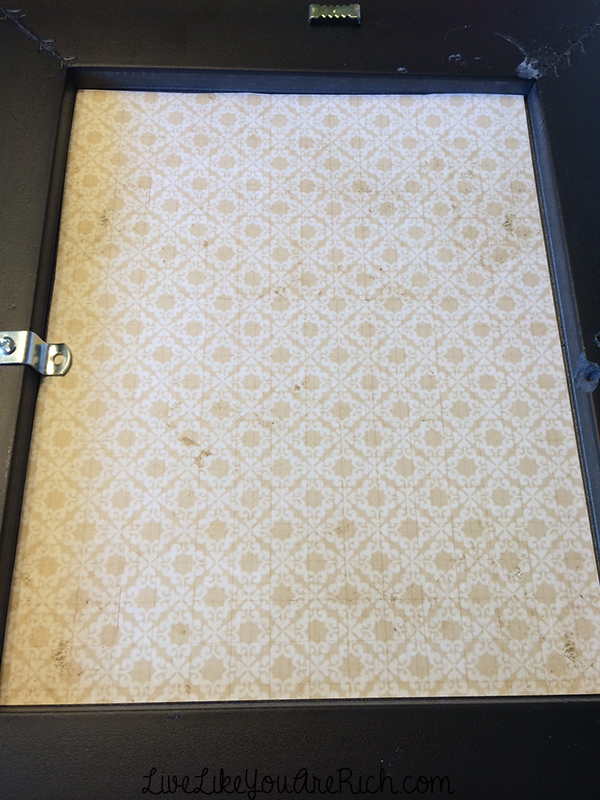 Next, I used the paper as a template and cut out card board (to use as a spacer). I made sure they fit fine before I began.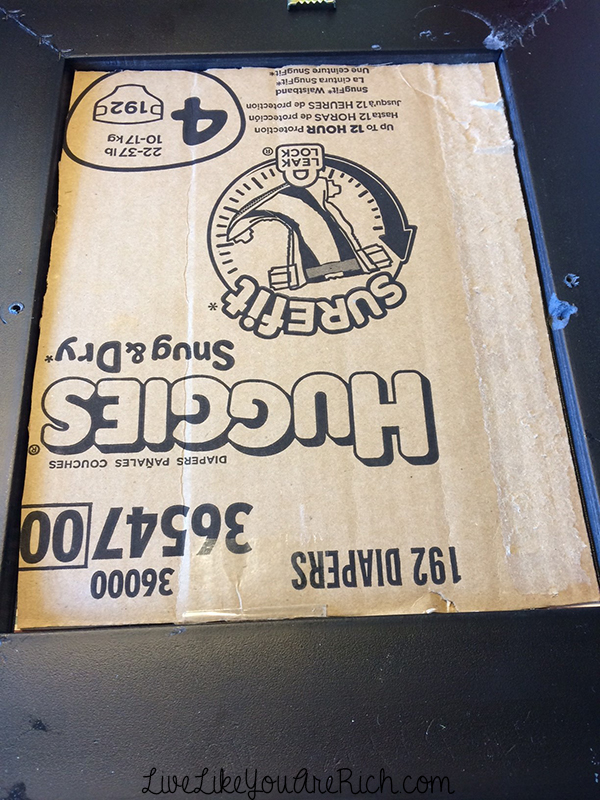 Then I laid out the Flag wallies/printouts in the pattern I desired. You can find them on Amazon here.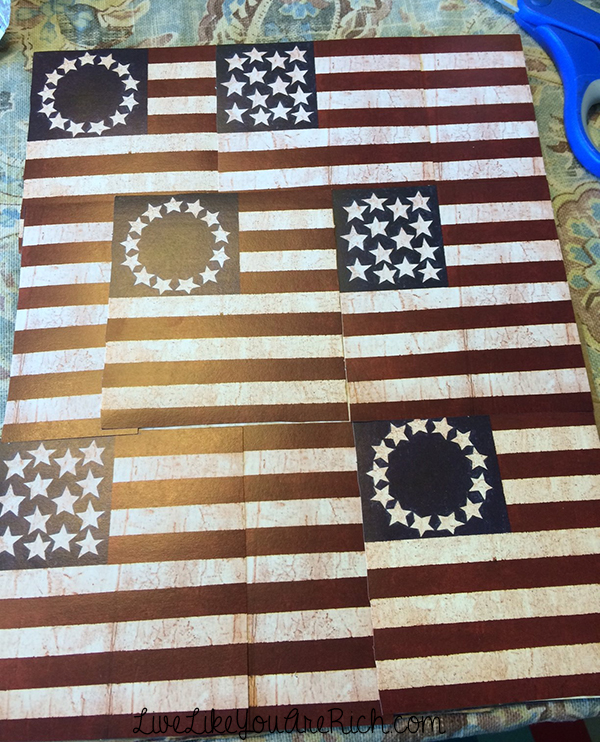 Then I used Mod Podge Matte (found here) and a foam brush and glued them down to the scrapbook paper. Next, I ran the Mod Podge over the collage as well.
These flag wallies are similar to wall paper so I did do a test before I put them all down. The test worked better than I expected because the Mod Podge kind of ran a little before it dried, adding a texture that I quite liked.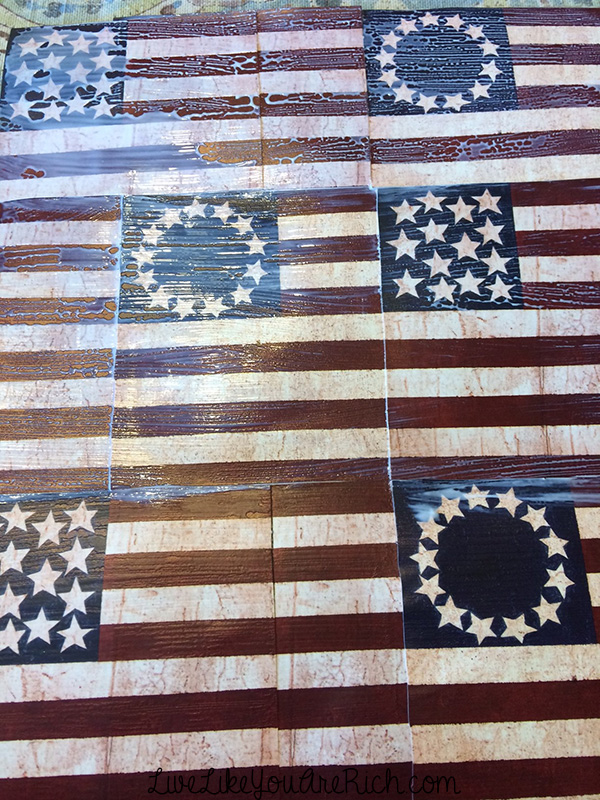 I let it dry for about 30 minutes. Then I put the collage in the frame (making sure to put the cardboard behind it) and placed it in my display.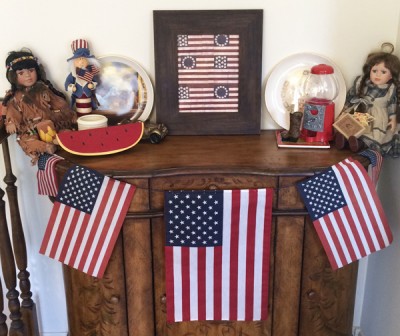 It made a perfect centerpiece! Check out how to make the Easy No-Sew American Flag banner here.
Supplies Needed:
Frame I already had mine but you can find one similar here
Mod Podge Matte (found here) and a foam brush
Flag wallies/printouts
Scrapbook paper  (or thicker regular paper)- 1 sheet
And cardboard (if you don't have a backing for the frame)

For other 'rich living' tips and inexpensive crafts, please follow me on Pinterest, like me on Facebook, and subscribe.