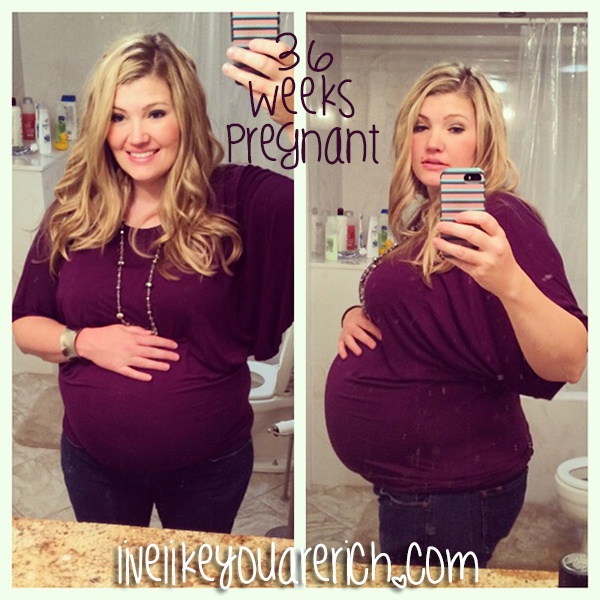 Hi! As many of you know… I'm pregnant. I'm actually Due December 6, 2014 with a girl (according to the ultrasounds). With my son I went into labor 2 weeks early and had him 4 days later. I have Prodromal Labor aka really-drawn-out-labor (I talk about it here). 
This week I've started getting lots of early or false labor contractions. It's been going on for 6 days now. It was pretty surprising for me to start laboring 4 weeks early. I really wasn't prepared for this. That said, because of the nature of prodromal labor, I still could be weeks away from having her, days, or even just hours.
I am doing all I can to keep her from coming too soon so she has a little more time to develop. Luckily we hit the 37 week mark, but if she does come early you will see blog posts a little less (2 or 3 times a week instead of the 4 or 5 posts I usually do). Some of those posts will be written by wonderful friends with amazing blogs. And a few of them will be by my sister and co-author of our upcoming book: Living a Rich Life as a Stay-at-Home Mom: How to Build a Secure Financial Foundation for You and Your Children. Again, I was going to use these next 3 weeks to really prepare the blog for our baby's arrival so I could continue posting as regularly as I normally do… but these things just cannot be planned. As a result I'll be posting a little less frequently but the posts should still be useful and full of great content, so please keep stopping by!
I really appreciate you! Thank you for sticking around while I labor and recover!