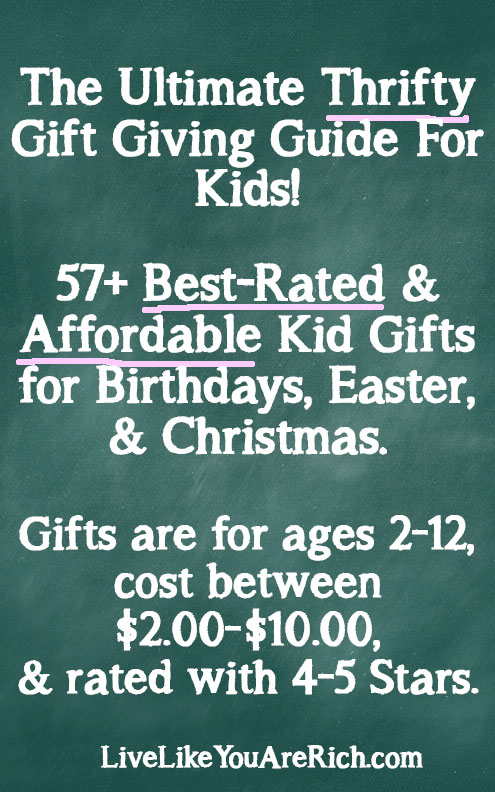 Sometimes I need ideas of what to buy my kids (or their friends) for Easter, Birthdays parties, Christmas, etc. I like to buy high quality items that are parent-and-kid-tested. I also want them to be affordable. I've spent quite a few hours searching Amazon for high quality gift items under $10.00. Most gifts are available for free shipping through Amazon Prime which saves even more. They all have 4+ stars, they are very high quality and range from $2.00-$10.00 (unless Amazon prices change). Most gifts are for kids ranging from 2-12 years old.
Please comment below if an item that you and your children love and is under $10 isn't on this list.
6 Foam Swords – This is the only gift that may be more than $10.00 but keep in mind it is for 6 total swords.

>
Don't these toys just make you want to be a kid again? I'm shocked at how inexpensive many of these are! Pin this for future ideas.
Is there an awesome toy you're a fan of that I missed? If so, please comment below.

For other 'rich living' and parenting tips,
please subscribe, like me on
Facebook
, and follow me on
Pinterest
.