Each year I put together Easter baskets without candy for each of my kids. Don't get me wrong, we love candy just as much as the next person, I just feel my kids get enough of it during the Easter Egg hunt.
This basket is for my one year old. She is just a little lady. She is always into my clothes, shoes, purses, jewelry, and make up. I'm fascinated with how she was born with an interest in these things, whereas my son was not!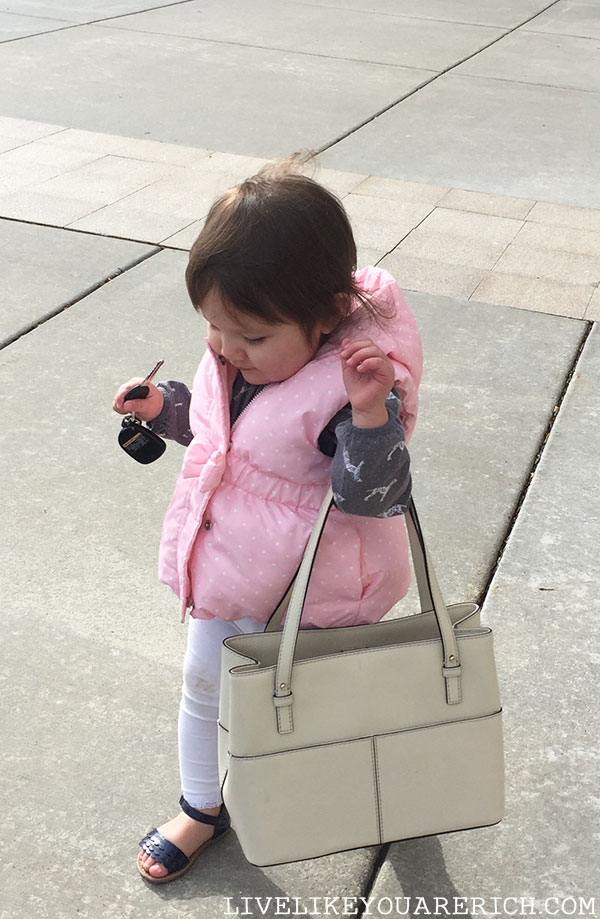 So this year Aurora is getting a basket with girly colors and her very own purse! I've also included finger puppets, squeaky books, and a stuffed animal bunny.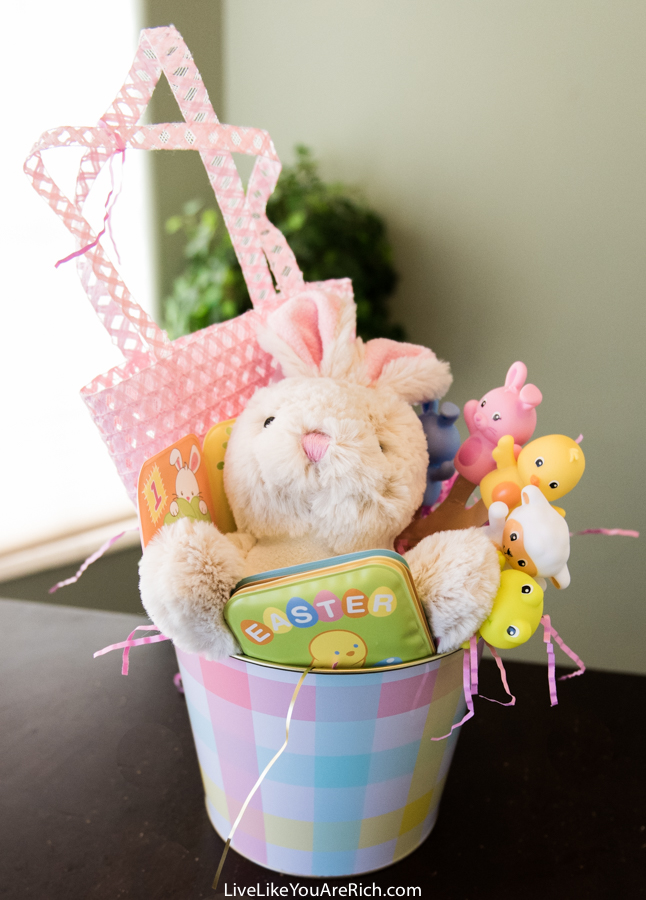 Items were found at Target, but I'll link to online versions below:
Purse– Mine was found in the Target dollar bin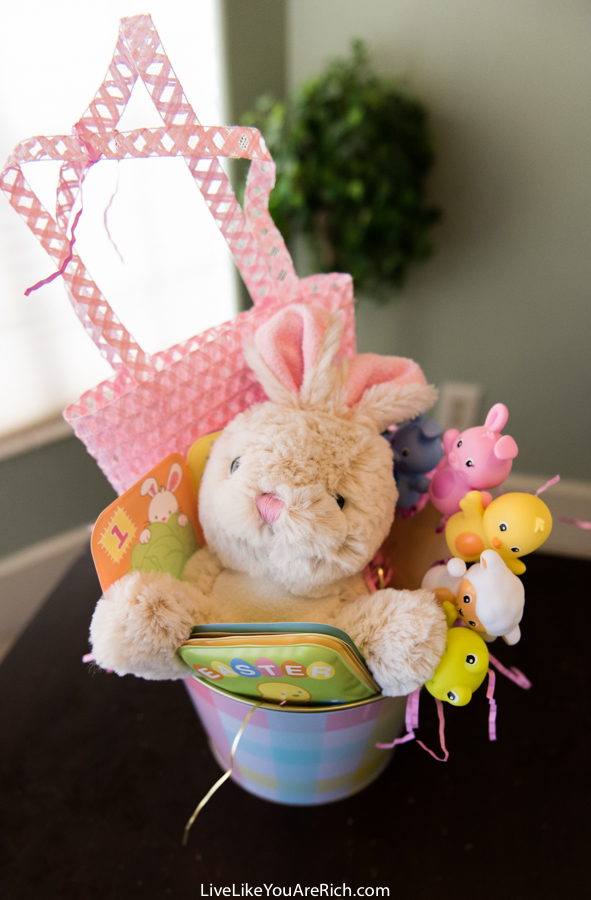 I'm excited for her to see her basket Easter morning.
For other Candy-free Easter Basket ideas please, look in the related posts section below.

For other 'rich living' tips and holiday tips, please subscribe, like me on Facebook, and follow me on Pinterest and Instagram.