Part of living a rich life on any income is being frugal. One way to be frugal is to dual-purpose gifts or as the old saying goes—'kill two birds with one stone.' Our daughter is beginning to teethe, so for Easter, I made her a teething inspired basket. This covers both the want to give her an Easter basket (so her older brother sees she gets one too) and the need to have items for her to teethe with.
I bought the basket for .25 cents at a local thrift store.
I had the grass and vintage-looking Easter eggs from last year.
And I picked up this gift set for 50% off at Burlington. It is also available here on Amazon.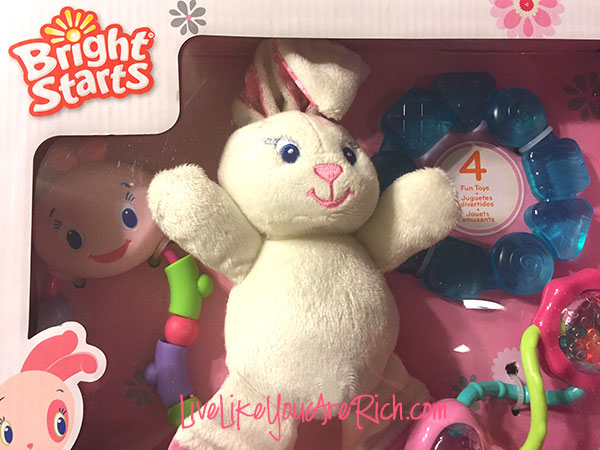 I threw in a few of my favorite types of binkies found here.
And despite mixed reviews on Amazon found here, I thought I'd try the Natural Orajel. If it doesn't work as well, I'll switch back to the regular.
This basket cost us about $20.00 and we don't have to buy anything else for this next stage of her life: teething. Wish us luck—if she is anything like our first, we'll need it!
And despite it being a bit silly, I'm excited to leave this for her. I'm sure her brother will find it on Easter morning and place all of her gifts on her tummy, or head, or arms like he usually does. Celebrating holidays with kids is so fun!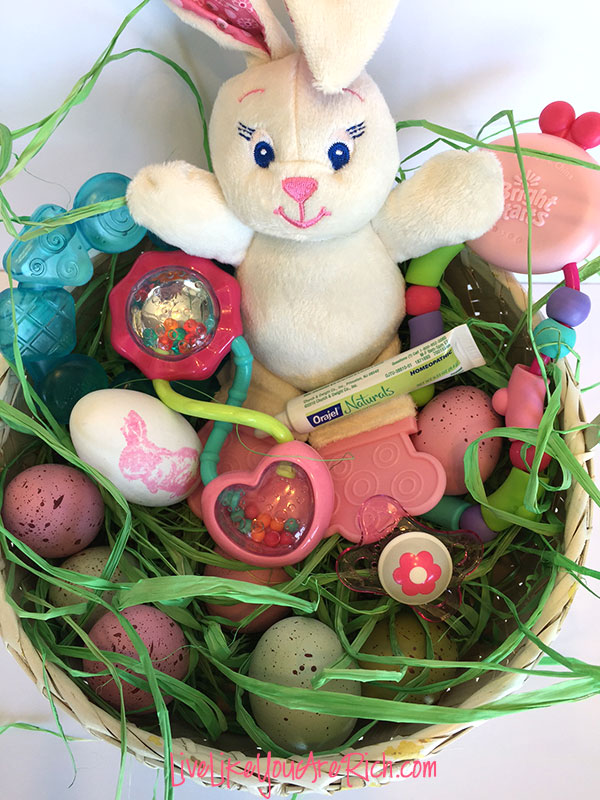 Happy Easter!

For other 'rich living' and holiday tips, please subscribe, like me Facebook, and follow me on Pinterest and Instagram.