A lot of people love this Delicious Beef Stew.
One day an old coworker of mine saw me eating it for lunch and commented that it looked like the stew her grandma used to make.
The next day I brought her some. She loved it! She was very happy to finally find a stew that tasted just like her grandma's.
My husband and I also love this recipe as well. Our kids 6 and 8 like it but it's got a lot of great flavors that they aren't entirely used to. They do eat it but I've found adults love it and kids just like this recipe.
Don't get discouraged when you see that this recipe takes hours to make. It is one of the easiest meals out there.
Two hours of the time frame is just simmering time—you don't even have to stir it.
I like to make this meal when I have housework to do.
I put it on simmer and by the time the stew is ready the house is clean and dinner is served.
Makes: 10 fairly large servings
Prep time: 20 Mins
Cook time: 2 hrs 20 Mins
Total: 2 hrs 40 Mins (most of this is simmering)
Supply List for Delicious Beef Stew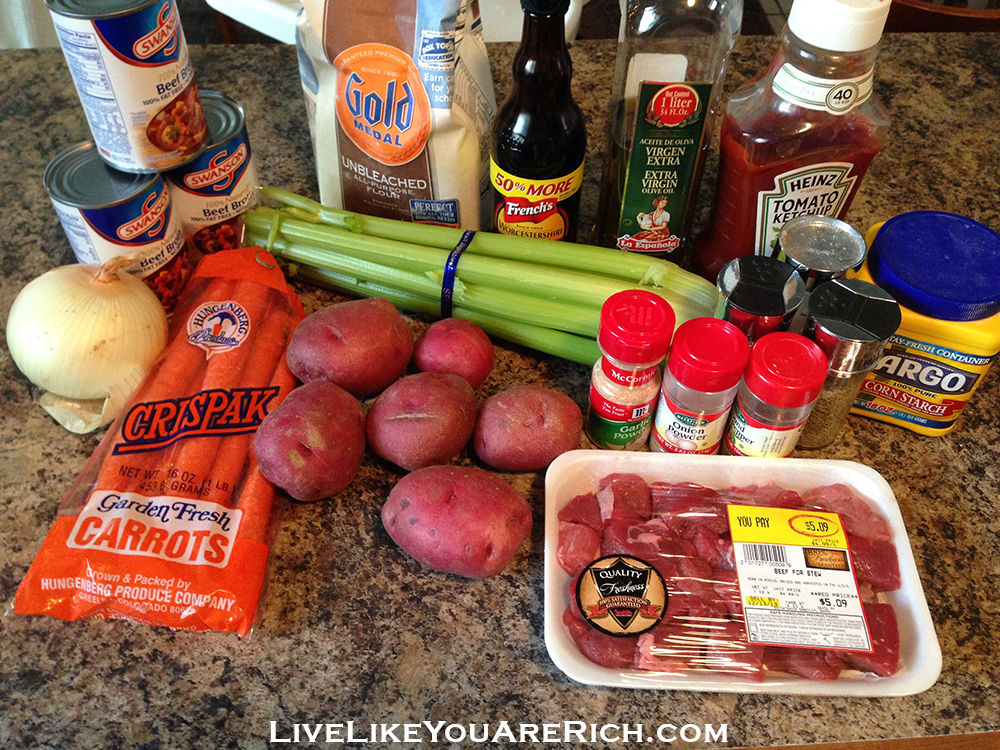 Directions for Delicious Beef Stew
1. In a large pot or dutch oven, cook beef in oil, flour, onion powder, garlic powder and ½ teaspoon of salt, and 1/2 teaspoon of pepper. Stir well so all meat is well coated (this adds a wonderful flavor to the meat). Cook over medium heat until brown. Dissolve bouillon in water and pour into pot.  Stir in rosemary, parsley and ½ teaspoon pepper, ketchup, Worcestershire, and (optional steak sauce). Bring to a boil, then reduce heat, cover and simmer for 1 hour.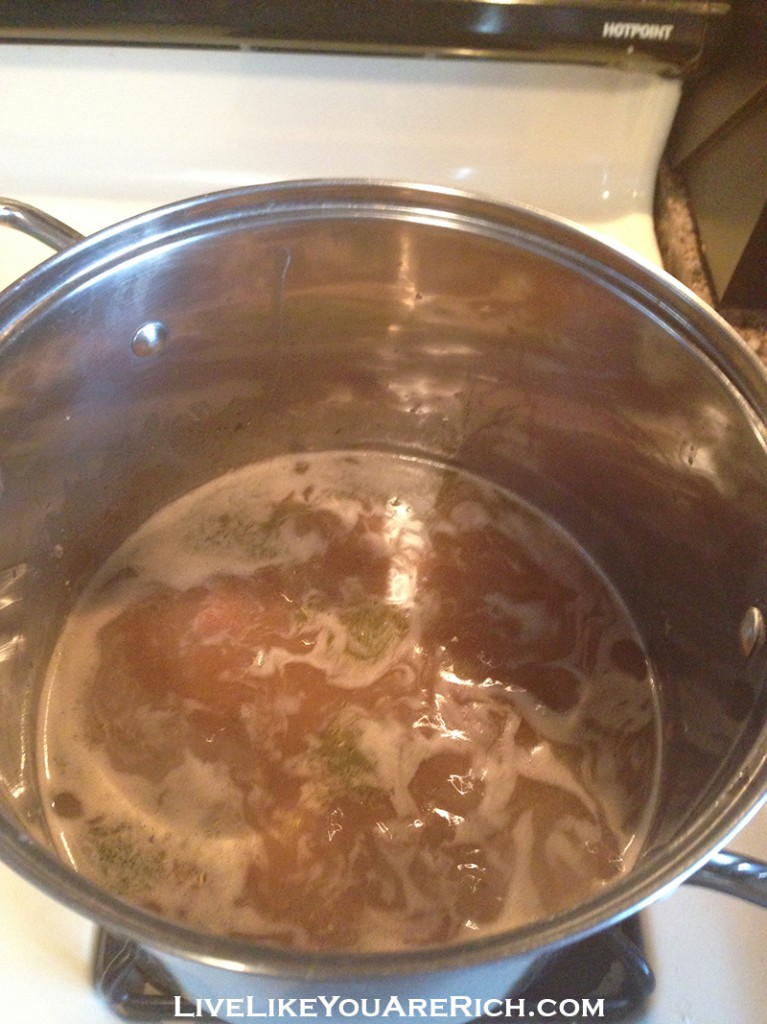 2. Stir potatoes, carrots, celery, and onion into the pot. Dissolve cornstarch in 1 tablespoon water and stir into stew. Cover and simmer for 1 hr Or more (the longer it simmers the better the flavor).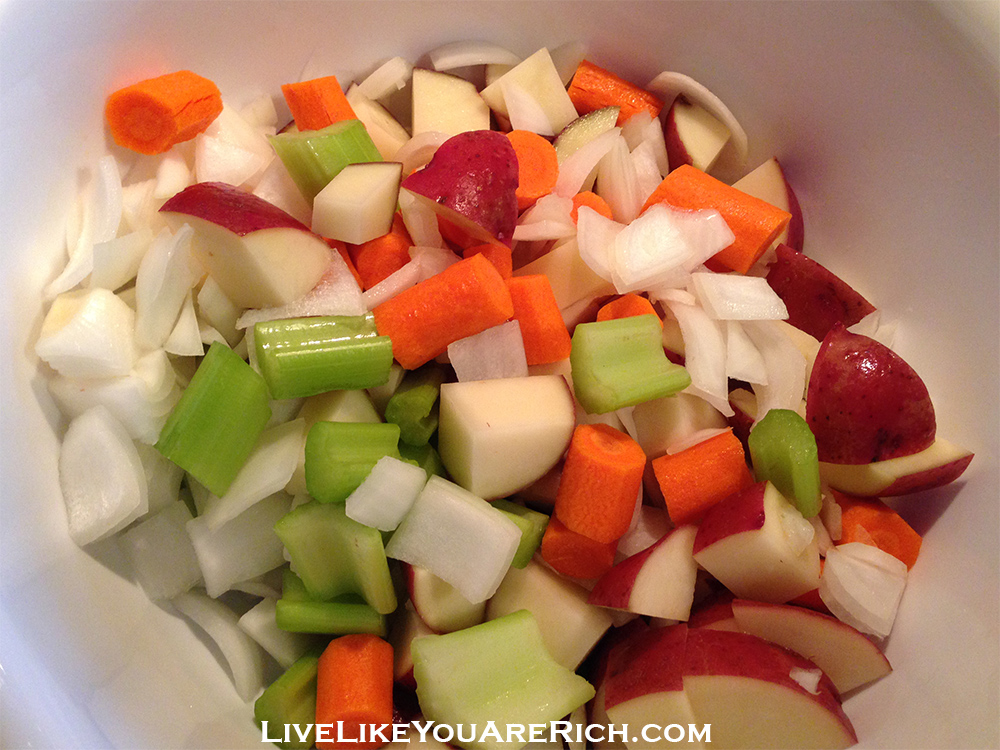 3. Five minutes before the stew is done, add peas and/or corn and stir. Simmer for the last 5 mins. Remove from heat. Allow time for the delicious beef stew to cool in bowls (bread bowls make this stew even better). Add shredded cheddar cheese on top.
Guten Appetite,

For other 'rich living' and D.I.Y. decor tips please subscribe, like me on Facebook, and follow me on Pinterest and Instagram.