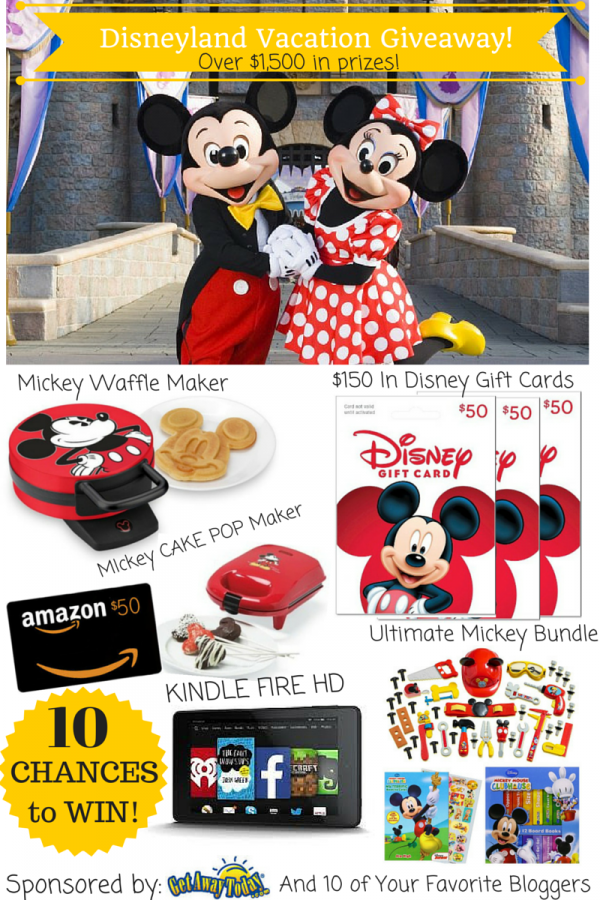 Last March 2014, I held a giveaway and gave thousands worth of prizes away but the best was sending a family to Disneyland. The family that won had a great time!
Well, I guess I'm starting a tradition because it's March again and I've teamed up with some amazing bloggers to send someone else (hopefully you) to Disneyland.  9 other lucky winners will win one of the following prizes:
Prizes you can win:
 Disneyland Vacation Package- 2 night stay and 2 adult Disneyland day passes.

$50 Amazon Gift Card,

Kindle Fire HD,

$50 Disney Gift Card

Mickey Mouse Cake Pops Maker

Winner picks: $50 Disney Gift Card, or Disney Princess Dress up Trunk

Mickey Mouse Bundle (MickeyTool set, Disney Books, and Coloring sets)

$50 Disney Gift Card

Mickey Mouse Waffle Iron

$25 Disney Gift Card
How to Enter? Pin this post to Pinterest, leave the link/URL to  your pin below in the comment section, and then continue on to the next blogger and enter on her page by following her 'entry requirement' as well.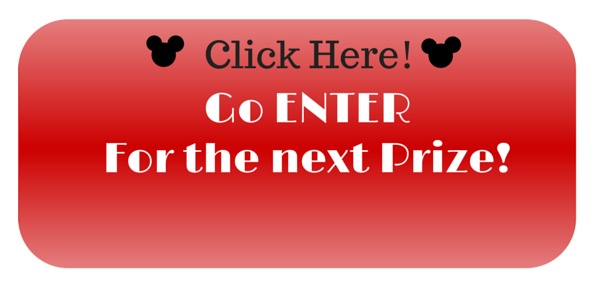 In case you've never done a 'Round Robbin Giveaway' basically you just enter by doing different things on each blog that is involved. So pin this to Pinterest and then continue to the next blog and follow the next blogger's instructions. When you make it back to my site you will know that you've entered as many times as possible and have the absolute best chance at winning.
Best of Luck! Oh & hurry to make the 'rounds' as this giveaway ends March 10th!