Recently, I tried an experiment of a DIY nontoxic toilet bowl cleaner I had seen used on T.V. I wasn't sure really how well it would clean the toilet. So I tried it twice. One with a fairly clean toilet, the other with a dirty toilet. I was shocked at how fast and easy it was to clean, and better yet, there were no toxic chemicals to inhale or leaks in the toilet cleaner caps (that I usually experience).
What you need: vinegar, baking soda, toilet scrub brush, gloves, and a spray bottle full of 2/3 vinegar and 1/3 water (optional)…. And of course a dirty toilet.
Honestly, I debated back and forth about adding a picture of the 'before' or not. But I wanted a toilet that was actually dirty to test this on so I waited until mine was. The results can be seen at the bottom. If you don't want to see the dirty toilet skim over the second photo you see.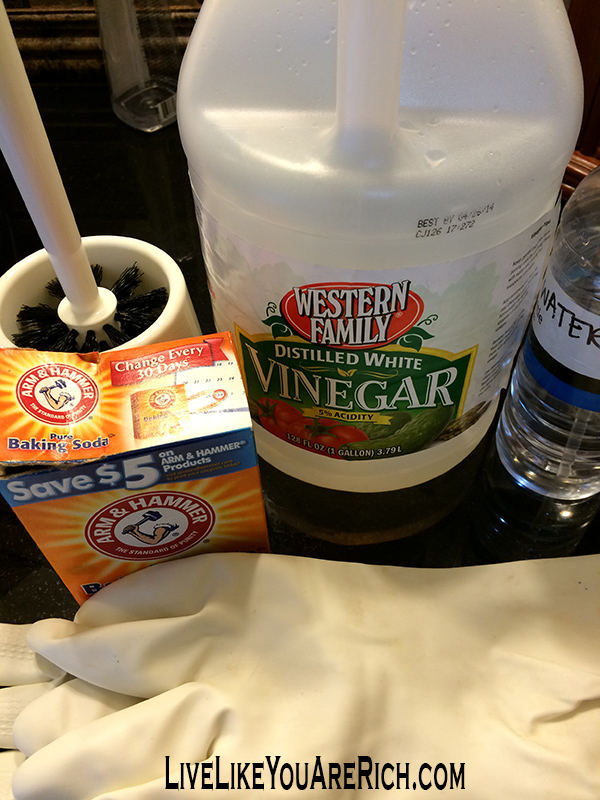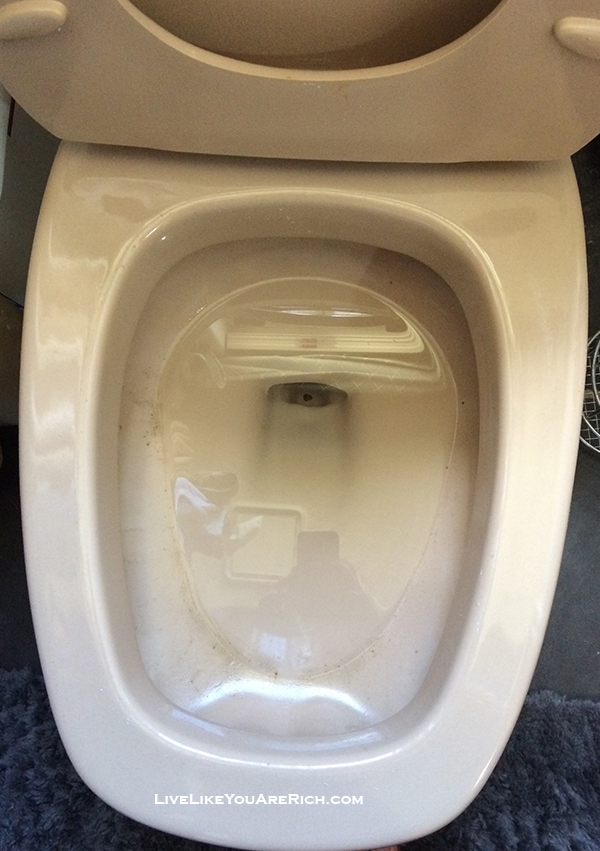 Step 1. Sprinkle about 1/2 Cup to 1 Cup (just eye it) all over in the toilet bowl. I tried to get higher up on the bowl as well.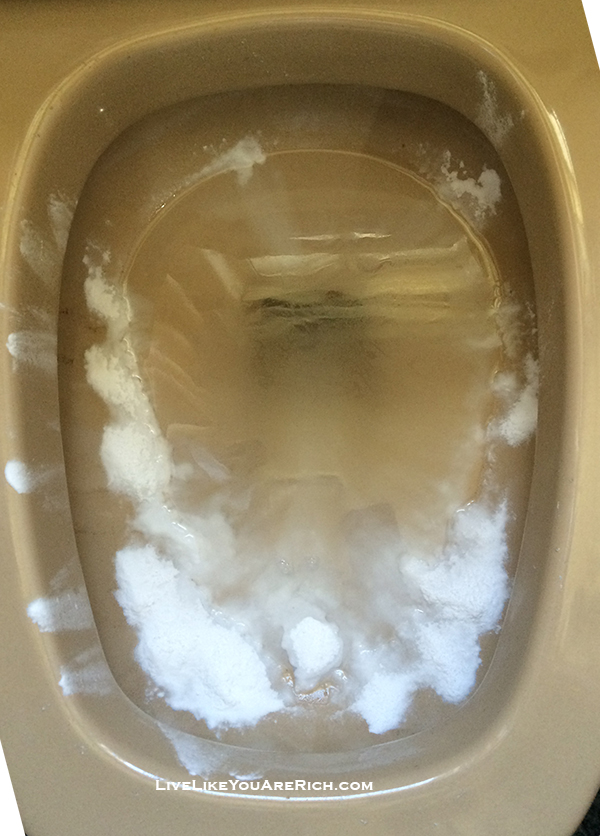 Step 2. Pour about 1-2 Cups of Vinegar into the toilet bowl.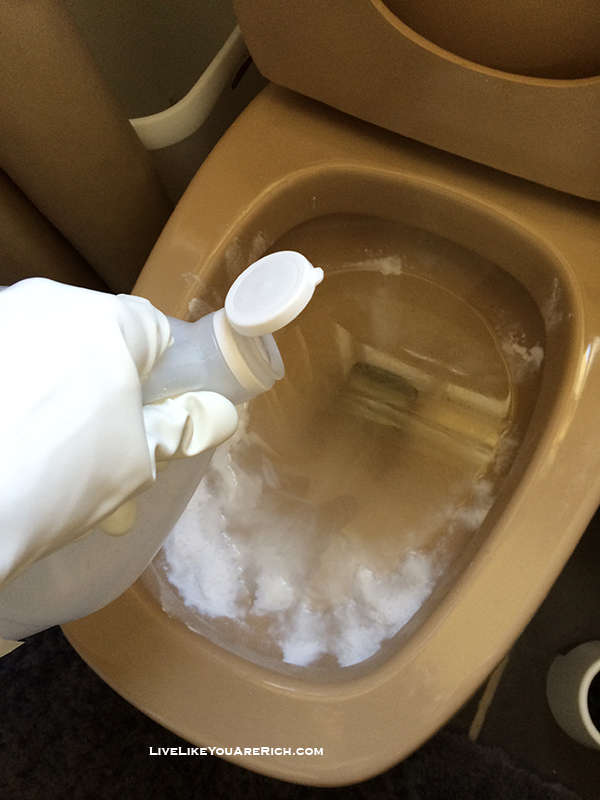 Step 3. Stand back while the mixture bubbles up and fizzes (cleans).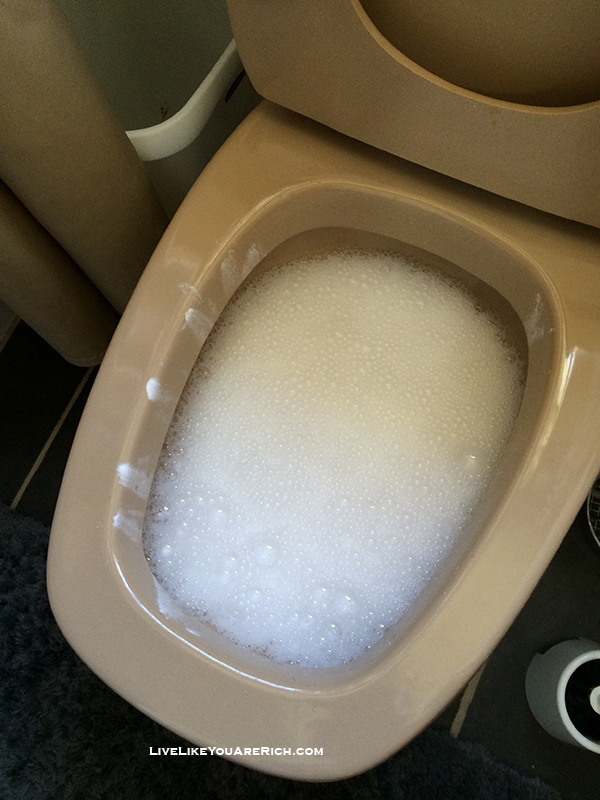 Step 4. Take your vinegar water and spray the areas where the baking soda has not fizzled up yet (where it's still solid).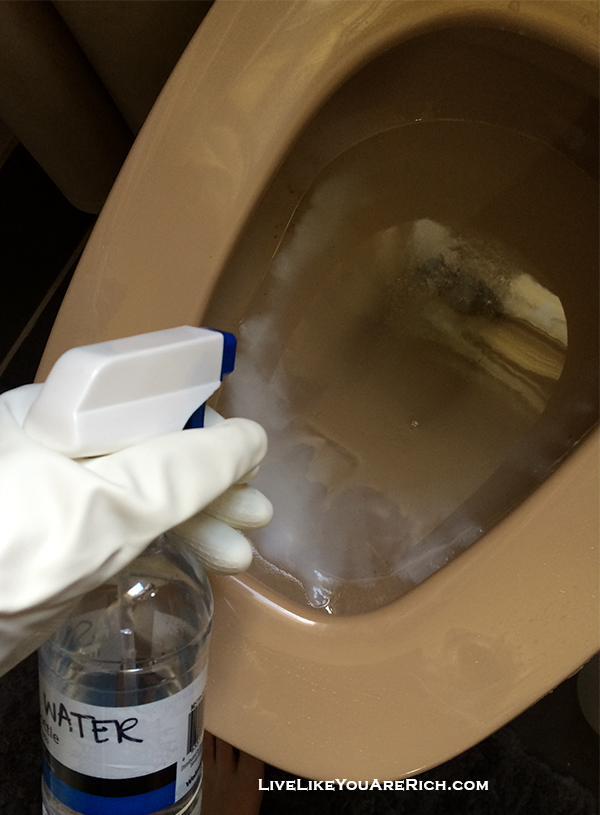 Step 5. You can scrub immediately (it took about 11 seconds until step 5) but I let it sit for about 3 minutes because this toilet was dirty. Then use a scrub brush and clean the bowl well, flush.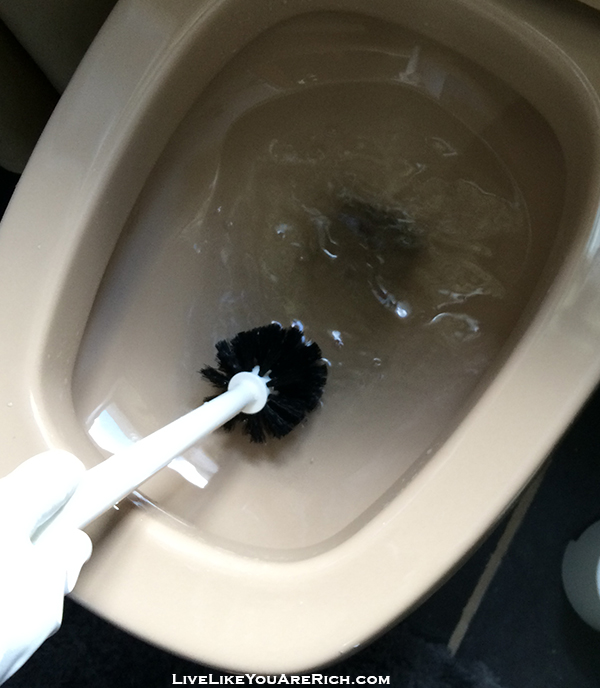 That's it. Now you can create an INEXPENSIVE nontoxic toilet bowl cleaner in 11 seconds or less as well!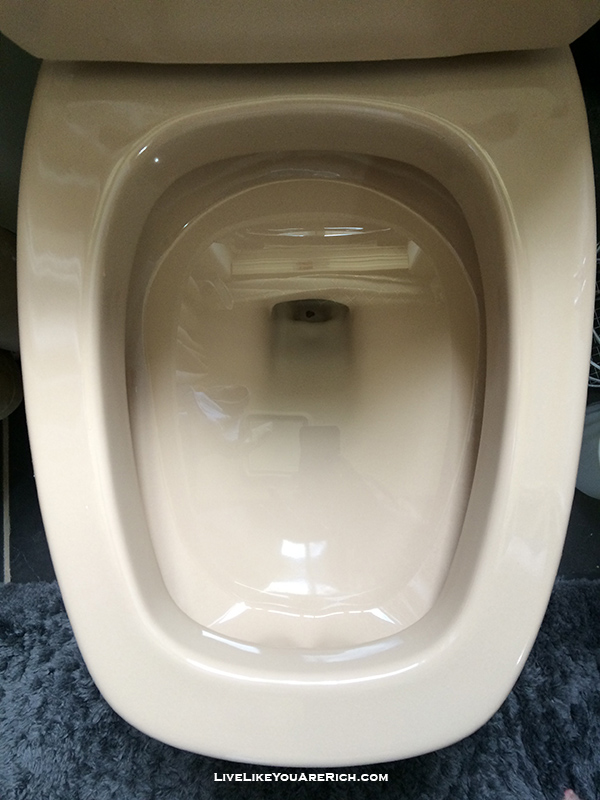 Check out how I clean a bathroom in 7 minutes or less using just baking soda, vinegar, and water here.

For other 'living rich' and cleaning tips, please subscribe, like me on Facebook, and follow me on Pinterest and Instagram.