Elf on the Shelf: Soccer and Foosball Fans
My son is obsessed with soccer. He plays on a comp team and does indoor and outdoor soccer.
He loves playing Rocket League (cars that play soccer), FIFA, and other games on XBOX. He also loves going to soccer games and watching them live. It's definitely a passion he has.
Last summer we moved all the kids to different rooms and I designed, painted, and decorated them all. Denali got a soccer-themed and/or Rocket-Leauge-themed room.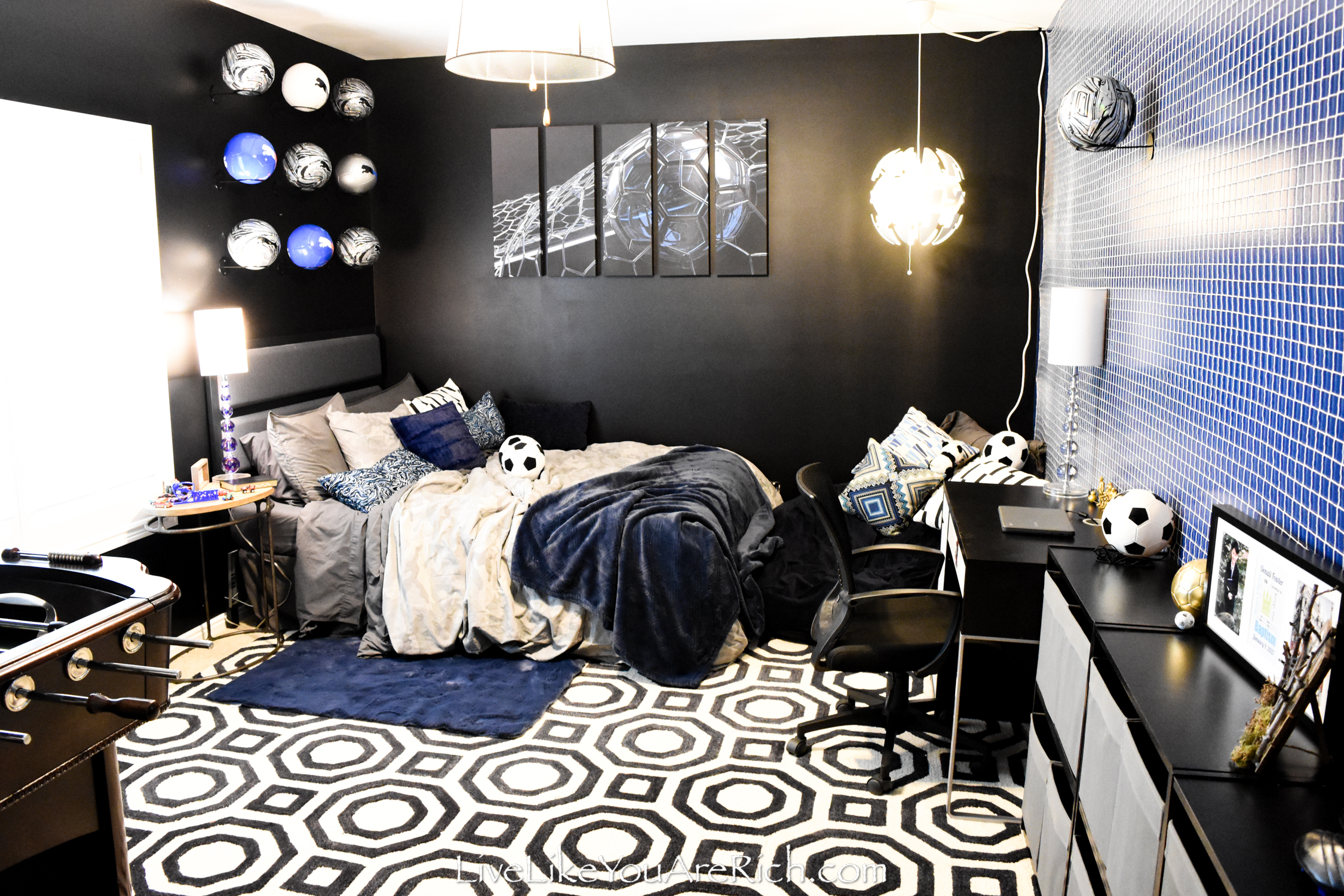 I was able to find him a foosball table (a really nice one) off of classifieds for an excellent price—esp. considering its quality.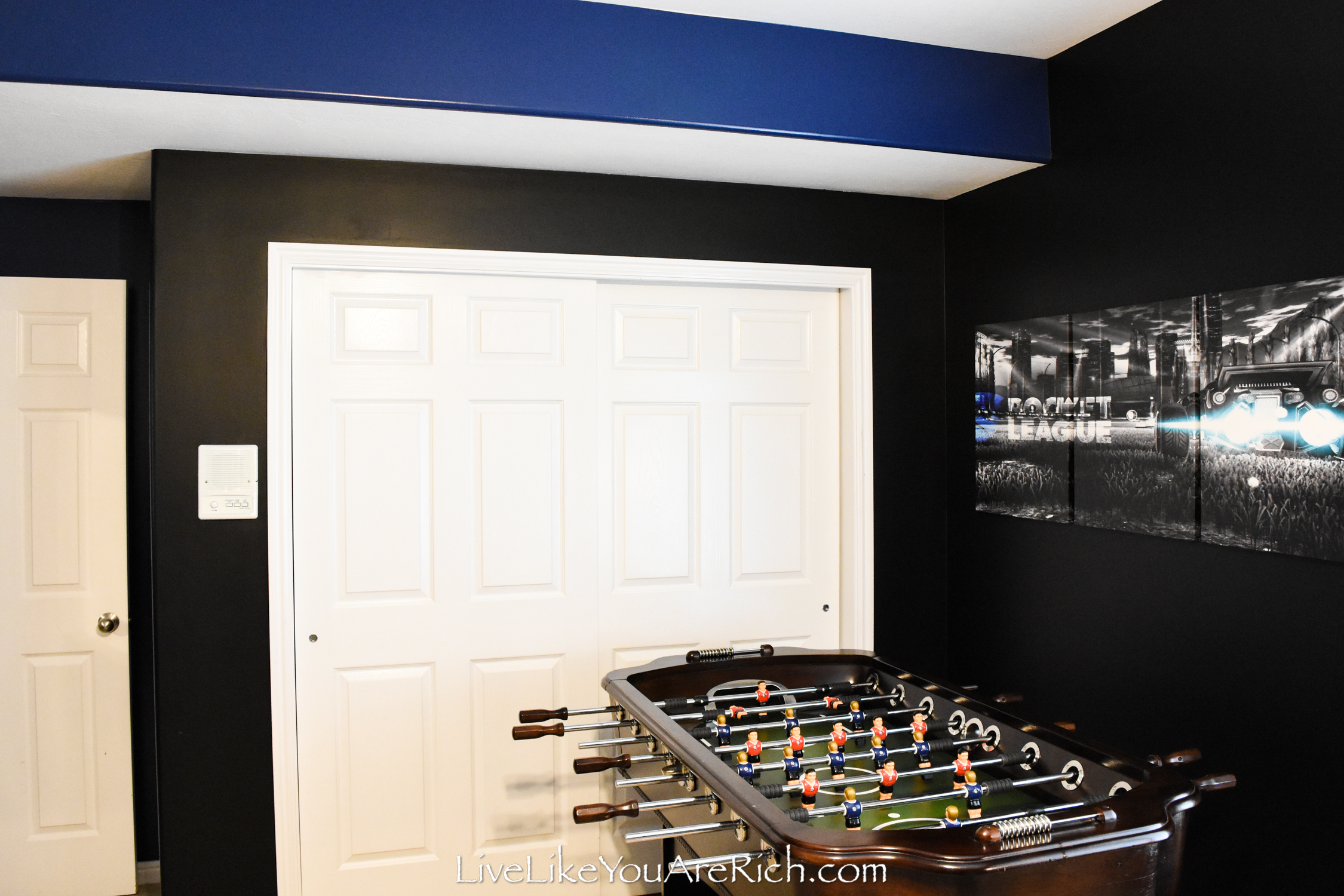 So, it made me so happy that our elves, Pepper and Winter wanted to watch the 2022 FIFA World Cup while they played foosball in his room.
When the kids found Pepper and Winter (our elves) originally Denali walked past them and didn't see them when he woke up, they came upstairs and told me that the elves were playing foosball. I was like, "How? Are they hanging off the bars of your table?" They were like, "NO! You have to come and see!!" They were so excited to show me that they had a foosball table of their own.
They were both standing up and playing foosball with their own elf-sized foosball table!
On their mini TV, they were watching the FIFA game. England vs. the USA.
Despite the size of the font being teeny-tiny, my son knew that it was ENG V USA and very excitedly told me about how it ended in a tie during the world cup tournament.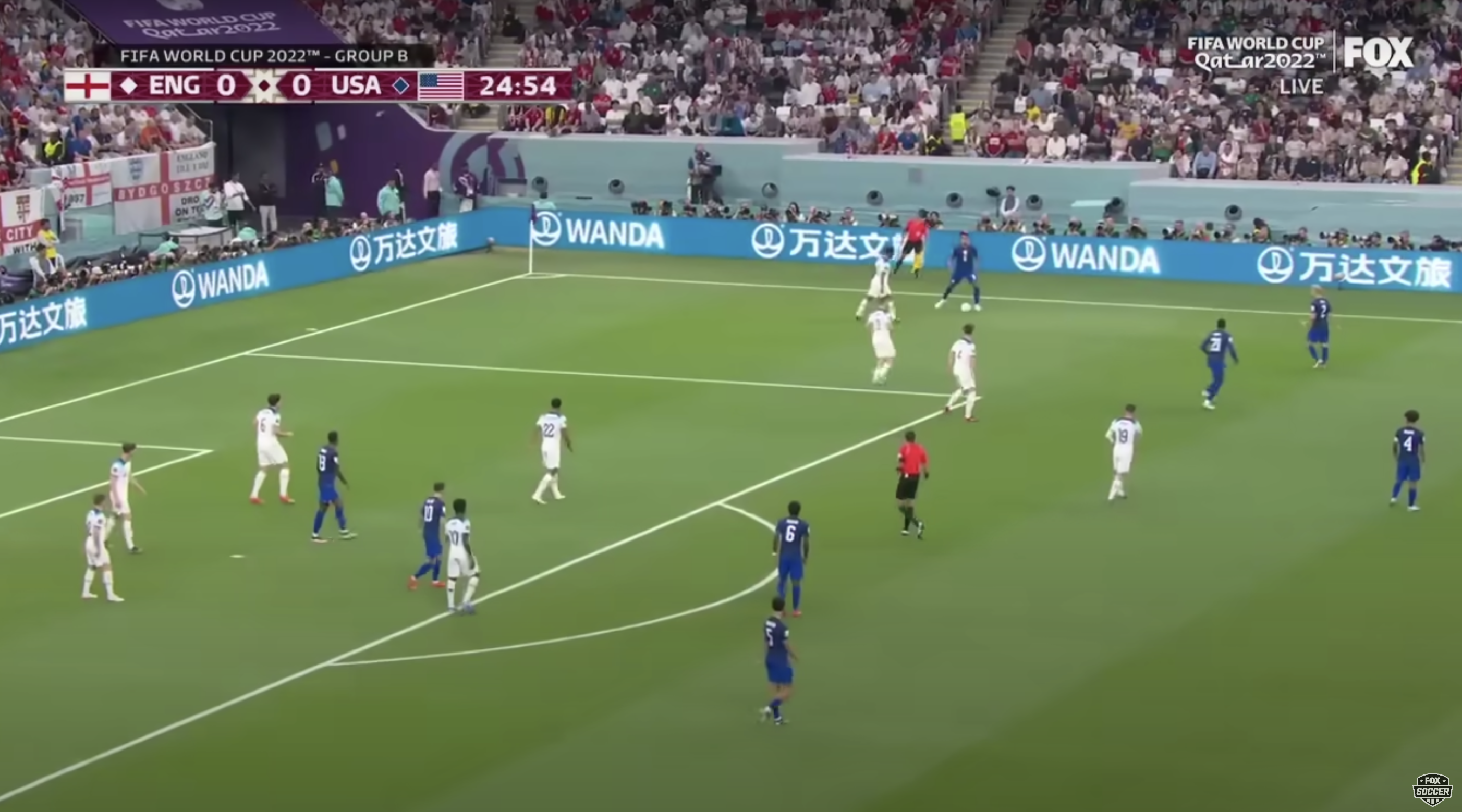 They had a message which said:
"This is a great room in which to watch the FIFA World Cup! We love watching soccer games and wanted to play some foosball while we do."
A World Cup team bracket schedule was printed out and stuck to the note as well.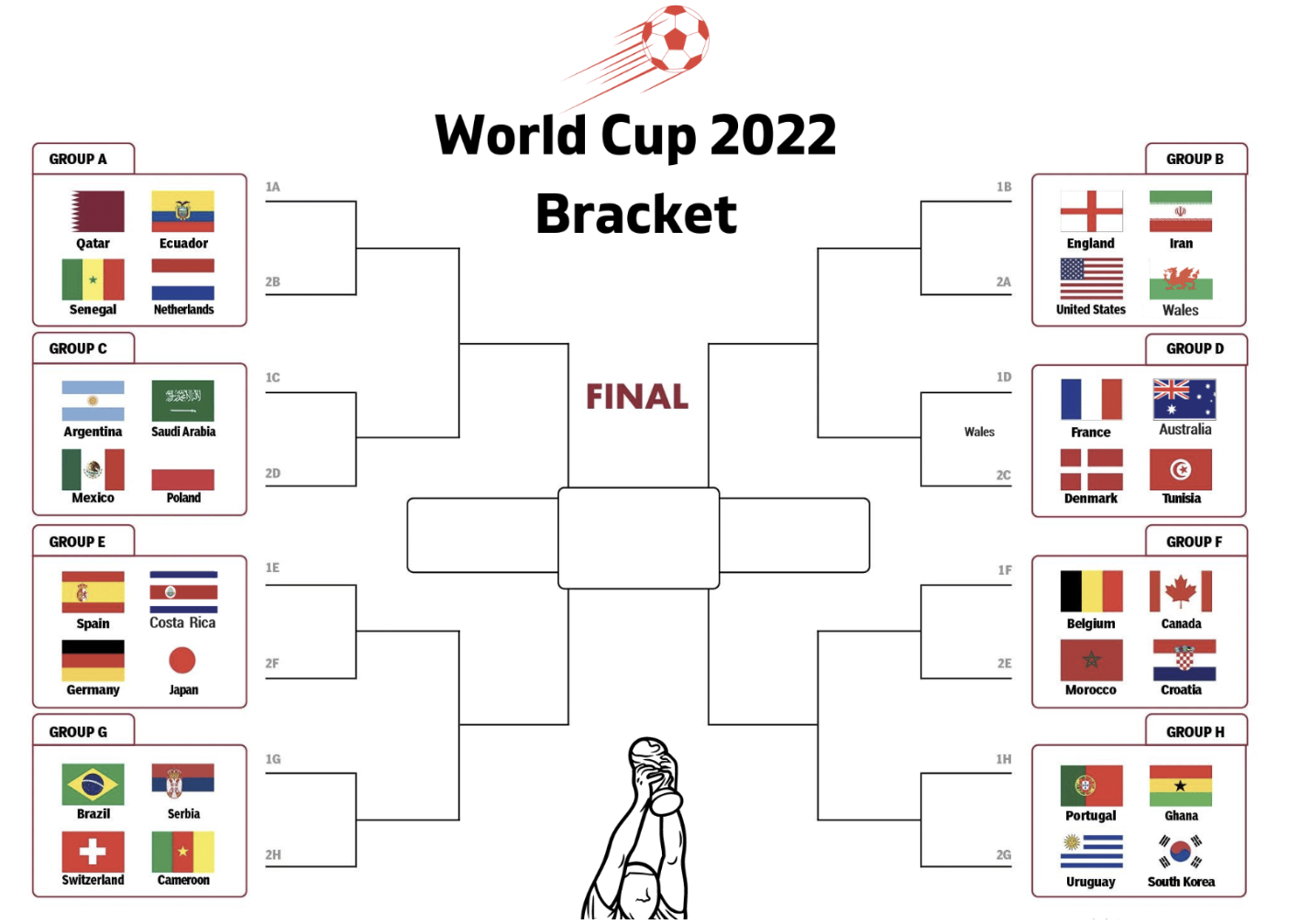 They had some popcorn and drinks as well.
He was so happy about them playing foosball in his room.
It was so simple a setup but so fun and fitting for my son as well.
Supply List for this Elf on the Shelf: Soccer and Foosball Fans
Elf on the shelf freeze stands
How to put together this Elf on the Shelf: Soccer and Foosball Fans
Using a base like a cutting board, the elves donned their freeze frames and stood up next to the Barbie foosball table and its popcorn and drinks that came with it.
The FIFA game screenshot was printed at about 20% size and taped onto my daughter's Barbie TV and set on an upside-down play cup out of my daughter's kitchen.
That's it. This probably took them less than 10-20 minutes and was well-liked by my kids.
To see more details of this Elf on the Shelf: Soccer and Foosball Fans watch the video on this post.
To see more Elf on the Shelf ideas check out this post here. I'll be adding more this December as well.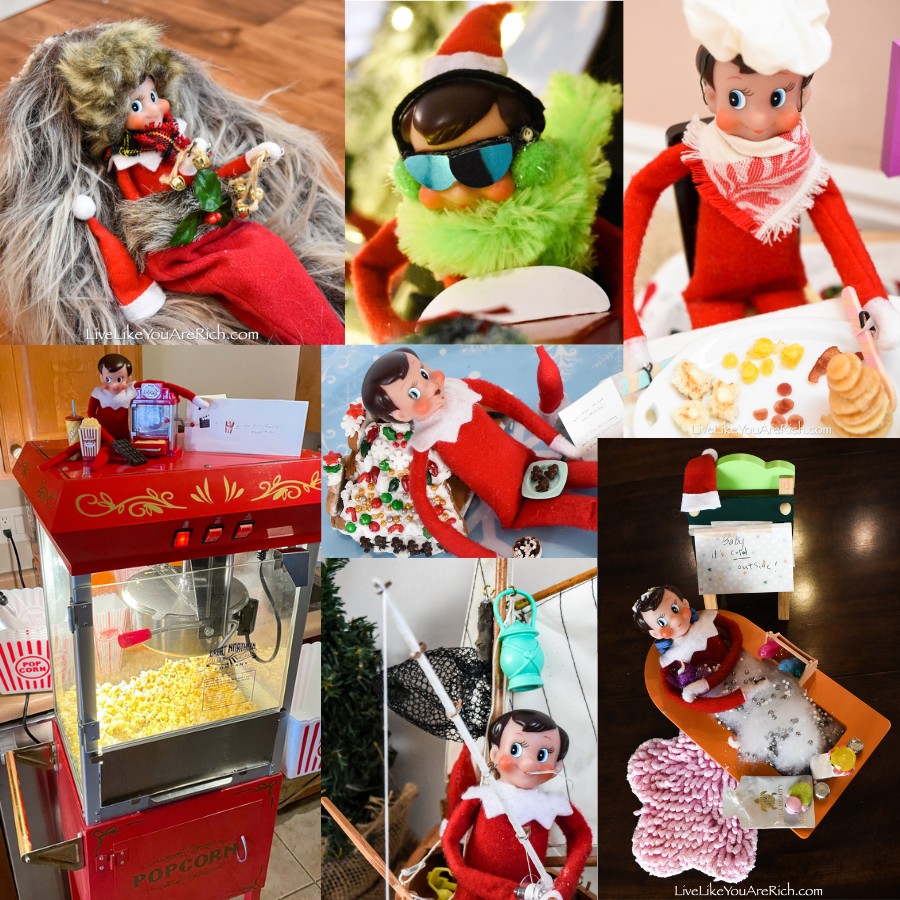 For other 'rich living' and D.I.Y. decor tips please subscribe, like me on Facebook, and follow me on Pinterest and Instagram.