Early one Saturday morning I was searching on the local garage sale classifieds for good sales. I saw an ad from a lady who was selling, "a lot of designer clothes, bags, home decor, and more." She mentioned she was a shopaholic and getting rid of clothes (many were still new with tags) at 'garage sale' prices.
I texted her and asked her what size the clothes were. She had a wide range S-L. I got in the car with my kiddos and went over to see what I could find.
I was pleasantly surprised to see clothes on racks, in boxes, and many piles of clothing. I also noticed nice home decor, kitchen supplies, and even a like-new genuine leather recliner. When I began asking her the prices of items and realized they were very reasonable, I began collecting things I wanted, thought were cute, or thought I maybe would be able to resell.
(Note: I will mention a lot of brand and designer names below. I really don't care too much about brand names. I just really appreciate quality items that last and will wear well. Designer items are not always, but are often a good indication of quality.)
Some of the things I bought: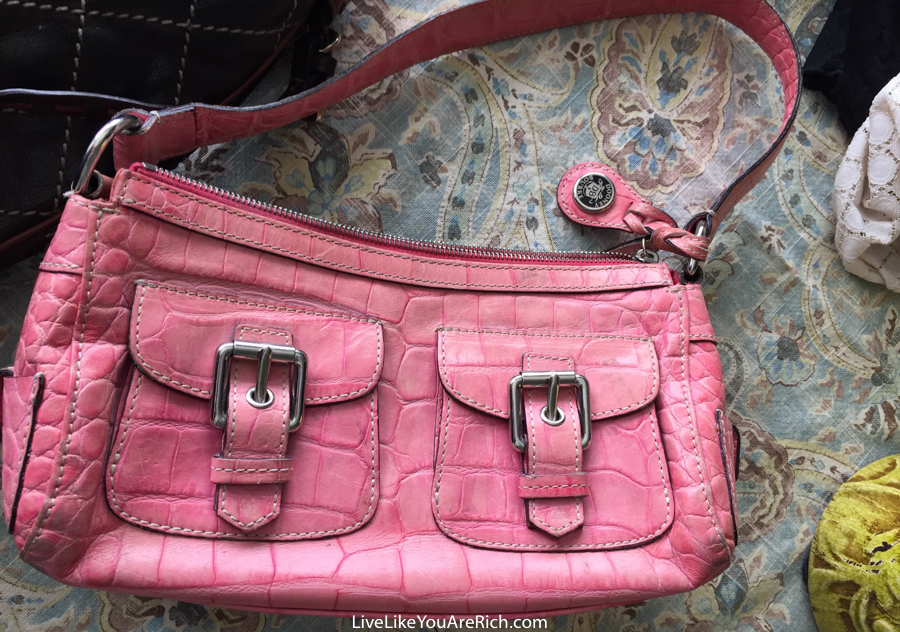 A genuine Dooney & Bourke purse, Juicy Couture purse, and Coach purse!

3 genuine leather belts

7 dresses and 6 skirts

2 ponchos, 1 scarf, a few jackets.
14 T shirts (JCrew, Free People, Fossil, Abercrombie and Fitch, etc.)

9 Sweaters and Cardigans (JCrew, FRDM, Ralph Lauren, Old Navy, etc.)

8 dressy shirts
13 tank tops to wear under a cardigan or something

4 Home decor items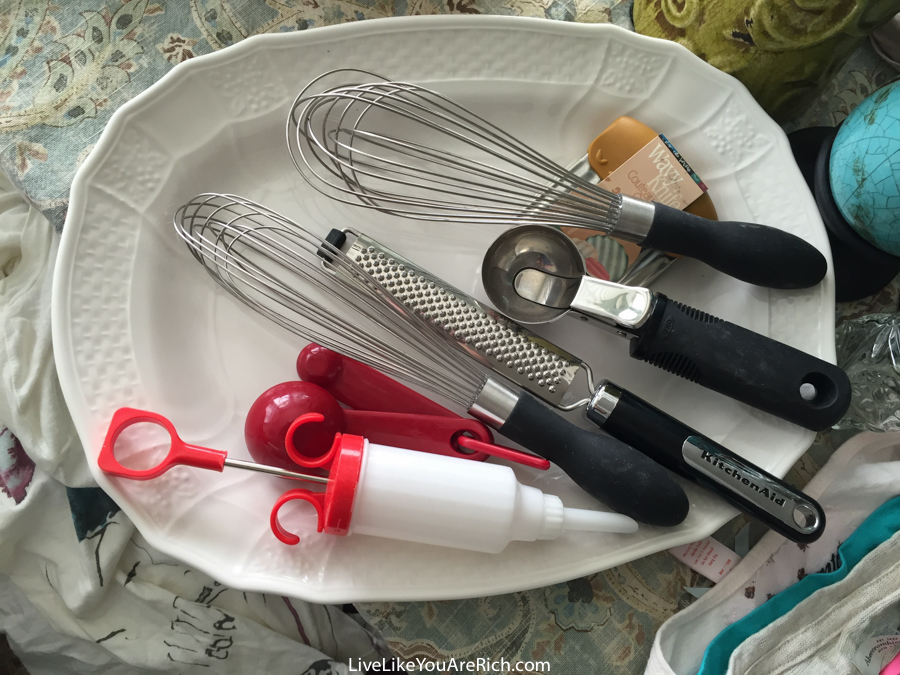 8 Kitchen items including a beautiful platter that retails for $40 or more.
The leather recliner I purchased was $30.00—originally over $400!
So I paid $140.00 for about $3,000 worth of items.
I really hit the jackpot that day. I have had similar days (you'll see more than I post about). Other days out I have much smaller hauls. Small or big, garage sale-ing is worth it, as I find inexpensive treasures almost every time I go!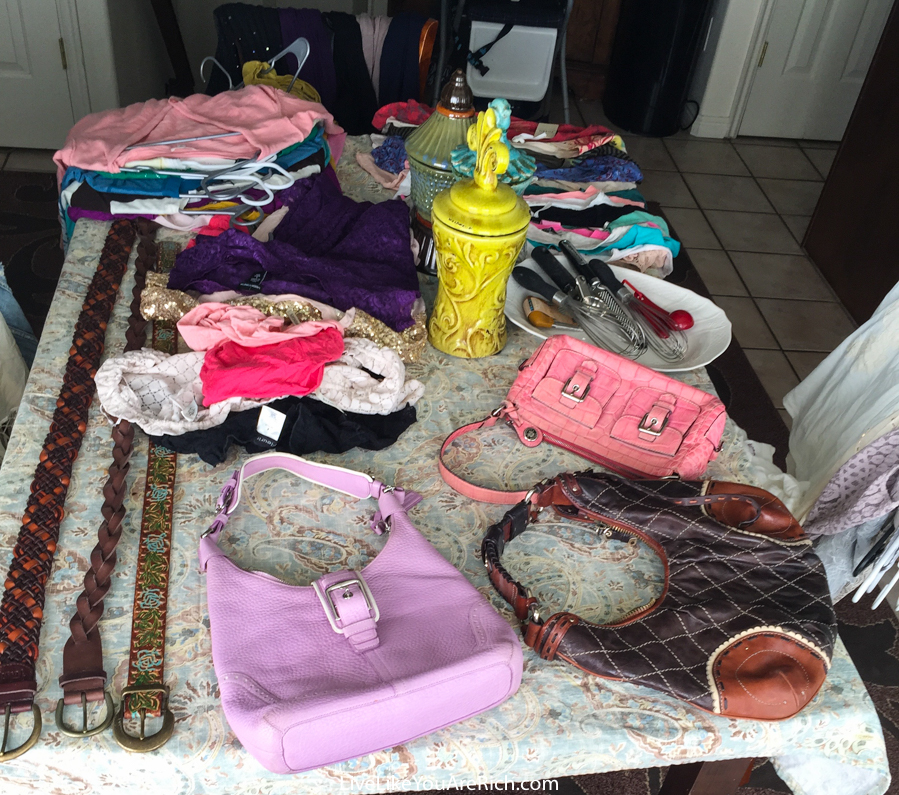 If you are wondering how to garage sale efficiently. Check out this post here.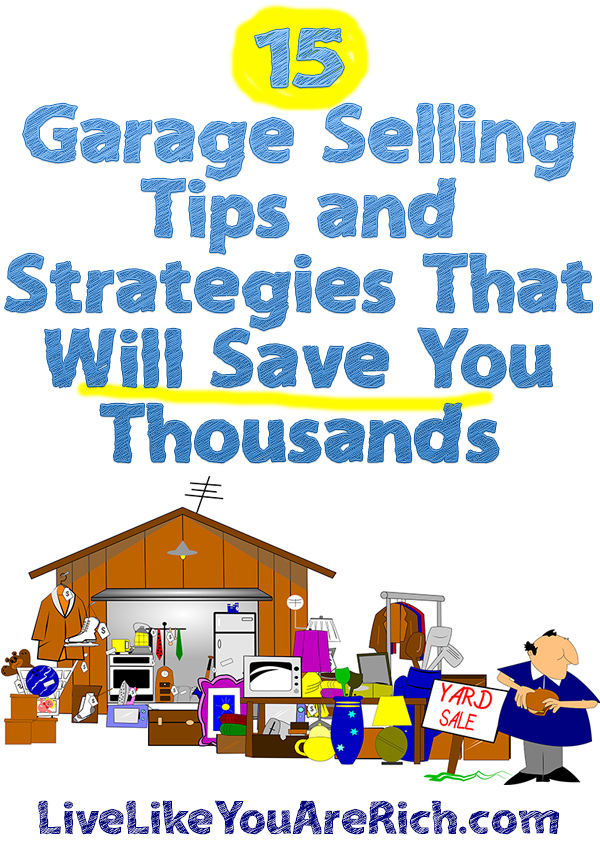 Happy Garage Sale-ing!!

For other 'rich living' and money-saving tips please subscribe, like me on Facebook, and follow me on Pinterest and Instagram.