Traveling with small kids is something I've been doing regularly for three years. Often I travel with them alone. There are definitely some great tips that make traveling with two kids under the age of 4 easier, more efficient, and ultimately more fun! Read 51 of them below. Oh! and Don't miss the Disney World® Trip Giveaway below!
Traveling in a Car
Pack snacks in baggies or bring baggies in the snack bag so that you can divvy up small quantities into them. This way if there is a spill only a few crackers are dumped on the car floor and not 20.
Plan travel around sleep. Driving through the night is a great way to have a no-stress trip. Sometimes when I try this, I'm exhausted the next day. So usually I plan to drive the first leg of the trip during nap time, stop at a place where they can get their wiggles out, and then continue driving in the evening and night. I always recommend pulling over and sleeping when you are tired. I've done this many times and my kids just slept in their car seats while I slept in mine.
Use dual DVD players. My kids both have a little DVD player so they can watch shows. Pack a variety of DVD's as well. At Target and other stores, I look in the $5.00 section to see if any of their favorite TV shows (Daniel Tiger, Wild Kratts, etc.) are on DVDs for road trips.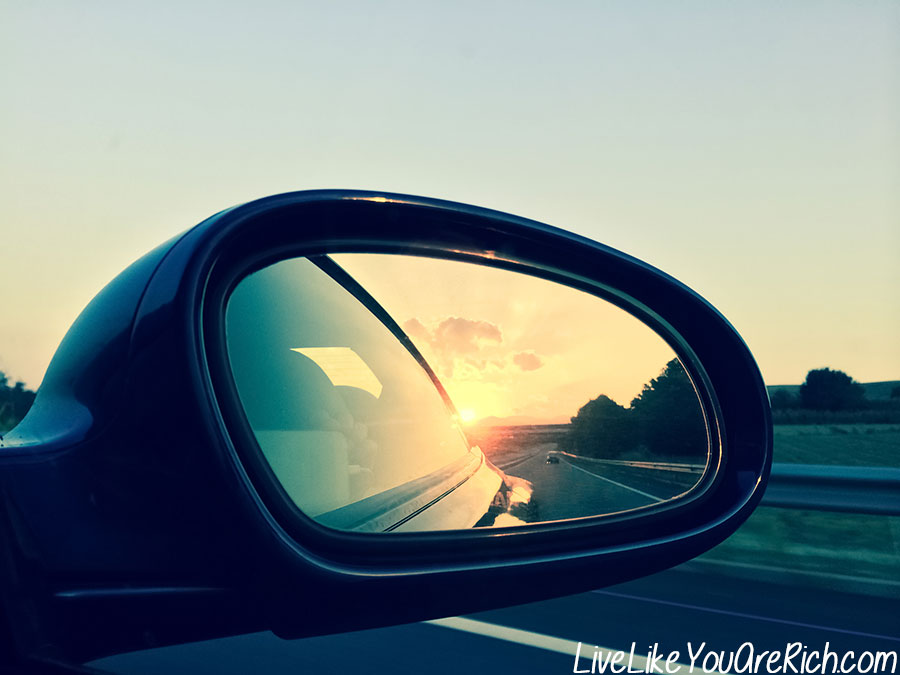 Break up a long distance trip into shorter legs. If the trip is over 7 hours, you may want to get a hotel in the middle and drive 3.5 hours one evening and leave early to finish the travel off the next morning.
Allow them to play on an iPad or tablet. Here is a great post on Preschool age apps!
Stop and let them get out when they are getting restless. A few gas stations and rest stops have kids playgrounds or a field to run and play in. Pack a little ball, frisbee, or jump rope to allow them to really get some stretching in.
In the winter, I allow the kids to walk a lot and try to get their wiggles out inside a fast food building or gas station.
If you have a baby, I've found getting the baby out of the car seat and allowing them to stretch a lot during any down time (refueling, going through fast food, etc.) helps them too.
If you have multiple children who want to listen to the same thing, and you don't want to hear the music or shows, pack a headphone splitter jack and multiple pairs of headphones.
Traveling by Plane
Make sure to have the required documents the airlines need. I didn't know this my first time flying, and I had to have my pediatrician fax paperwork to the airline before the plane took off!
Call ahead and ask them if they allow you to bring your stroller to the gate. They will check and uncheck the stroller at the gate so you don't have to walk the entire concourse with kids, bags, and a purse without a stroller. They will do this for plane changes as well!
Ask to be seated near the bathrooms. (And ask the airline which one has a changing table. Sometimes there is only one.)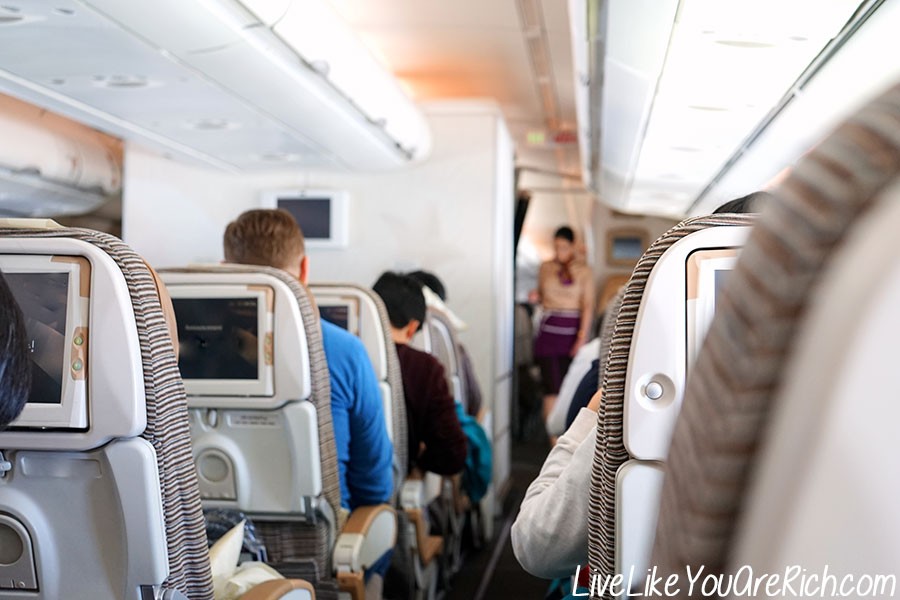 Make sure everything is downloaded to your devices ahead of time and can be accessed during plane mode. Again, don't miss this great post on 14 preschool friendly apps for traveling.
Pack headphones for the airplane and other public transportation. Use a headphone splitter jack if you have more than one set of earphones.
Allow your preschoolers or children to walk a lot and even run around the airport before take off. The more energy they expend the more likely they will rest on the plane ride. I always think that fellow travelers would much rather see a kid running around the airport than causing commotion on the plane.
Have a bottle of something they like to drink, a sippy cup, and their favorite snack for take off and landing so that their ears can pop. The air pressure changes on the way up and the way down can block their ears. Chewing, swallowing, and yawning can help during these times. If you have two flights in one day, make sure to have 4 snacks, not just 2. I made this mistake once and ran out of fruit snacks on the way down on our second flight. My son's ears wouldn't pop and he screamed for hours when we landed. We had to drive him up high into the mountains and come back down for them to finally regulate.
Save electronics and limit certain toys for a week or so before getting on the airplane. The novelty of these items will return and your kids will be excited about them.
Arrive a little early. Going through security with toddlers takes longer. There may be multiple bathroom runs. I've found planning an extra 30 minutes is a good amount of time to account for my little ones .
Checking car seats is usually free and saves when renting a car. I found that balancing them on the top of my double stroller was a great way to travel with two kids, two carseats, a carry on (in the bottom of the stroller), and a rolling a suitcase behind me. I often travel alone with my young kids.
Act calm. Children can sense what you are feeling. During take off and landing smile and breath easy. I've taken many flights with my children, and they have reacted very calmly and peacefully to it. This may be due in part to their personalities, but I believe it is also because I acted calm and happy.
Mentally prepare them. I have my kids watch the episode of Daniel Tiger when he goes to the airport a few times the week before we go to the airport. They seem to understand what is going on and my preschool aged son says, "We are at the airport mommy!" I also tell my son that we are packing to go to the airport and then will take a plane to _____. It helps when your preschooler at least has some idea of where they are going and why.
Traveling to hot weather destinations

Be sure to pack bottles, water, juice, etc. to keep your children hydrated.
Pack and apply sunscreen. Reapply often.
Pack hats and sunglasses.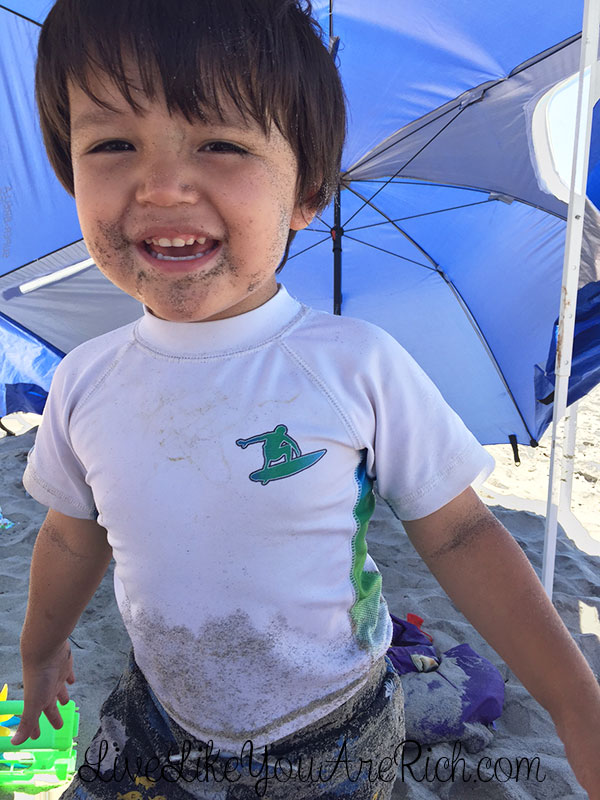 Think of taking, renting, or buying an umbrella for shade.
If going to the beach or pool pack some sand toys, beach shoes, and life jackets.
Traveling to cold weather destinations

Pack lots of layers.
Protect ears, hands, and nose.
Use hand warmers and feet warmers briefly on the child's skin if necessary.
Sunglasses are just as important in snowy conditions as tropical conditions. The snow reflects rays onto your kids eyes.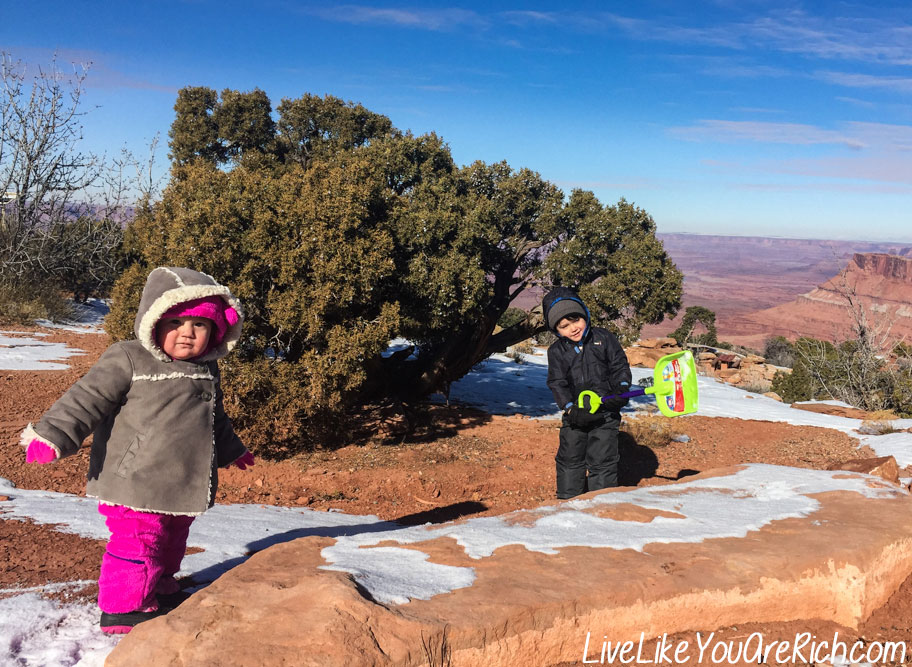 Make sure to get your children warmed up every few hours either by a warm car, a warm bath, or being inside for a few hours.
Pack a snow shovel, sleds, and other snow or cold weather toys.
Traveling to Amusement Parks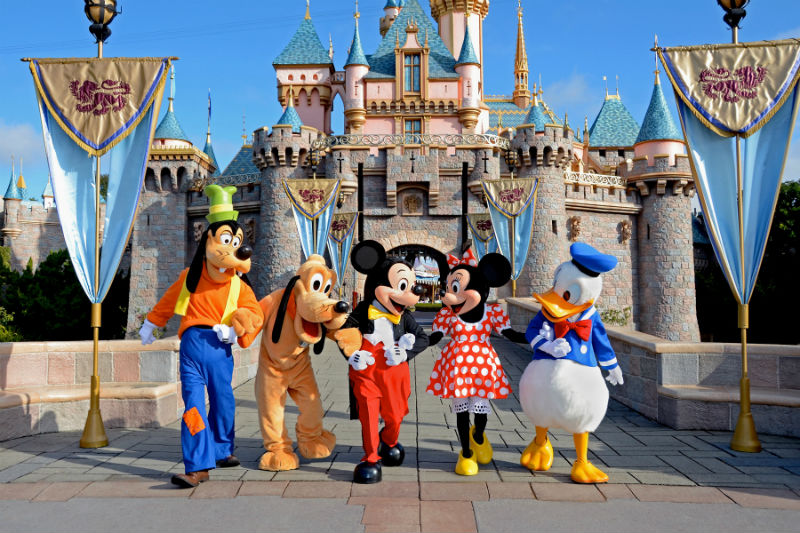 We are planning on going to Disney Land® soon, and I am so excited!
Pack snacks and drinks for the kids. Often parks allow you to bring food and drink in for preschool-aged kids and younger. This helps to keep them energized, hydrated, and happy.
Take a stroller or kid-carrier pack. Even if your preschooler can walk, having a stroller for when they get tuckered out or to push/carry the bags is a nice option. If you don't want to take a stroller, consider taking a pack that you can use to carry your child on your back.
See if there is a park or tables outside the park. It is nice to leave the hustle and bustle and eat a packed lunch in a shaded area while the kids rest.
Make a plan before you arrive. Look at the park map and know the main things you are wanting your child to see. Go to those early before the crowds get thick.
Try to teach your child about lines and waiting their turn before arriving to an amusement park. They will be so excited to try a ride and will be confused why they have to wait while watching other kids ride them. If they know the meaning of share, turn, and waiting in line, they will enjoy and understand the experience much more.
Let your child pick out a souvenir. I have a few keepsakes from when I went to amusement parks. They always reminded me of that fun magical day!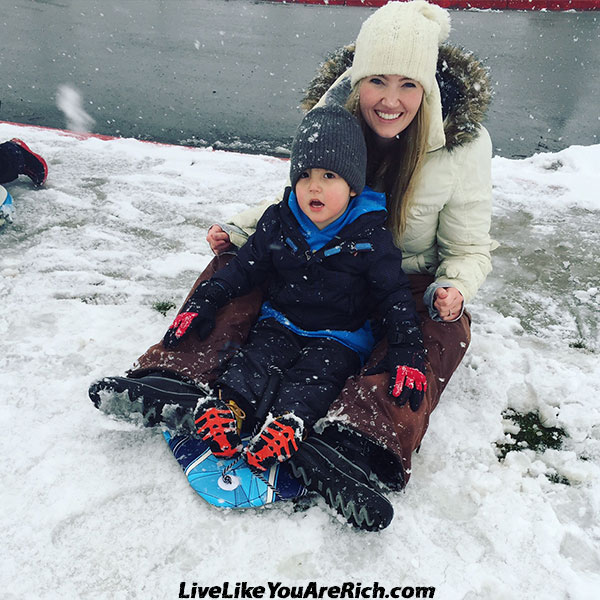 General Traveling Tips
Pack extra baby wipes, diapers, and underwear. Pack a few ziplock bags in case of accident. You never know when you'll need them.
Call the hotel/condo and ask if they have a pack n' play or crib (if your child still needs one) that you can reserve—these are often free.
Pack toys, sturdy board books, stickers, and other forms of entertainment.
Stick to a routine as best as you can. If you use time-outs then continue disciplining that way, if you read a book before bed, continue doing that. Traveling is such a fun adventure for little ones, but keeping up on a few routines, as you did at home, will help your children feel more at ease.
Find out if you will have access to a laundromat and pack more or less depending on that.
Bring a comfort item for each child.
Take a lot of photos and videos to remember this wonderful and magical age.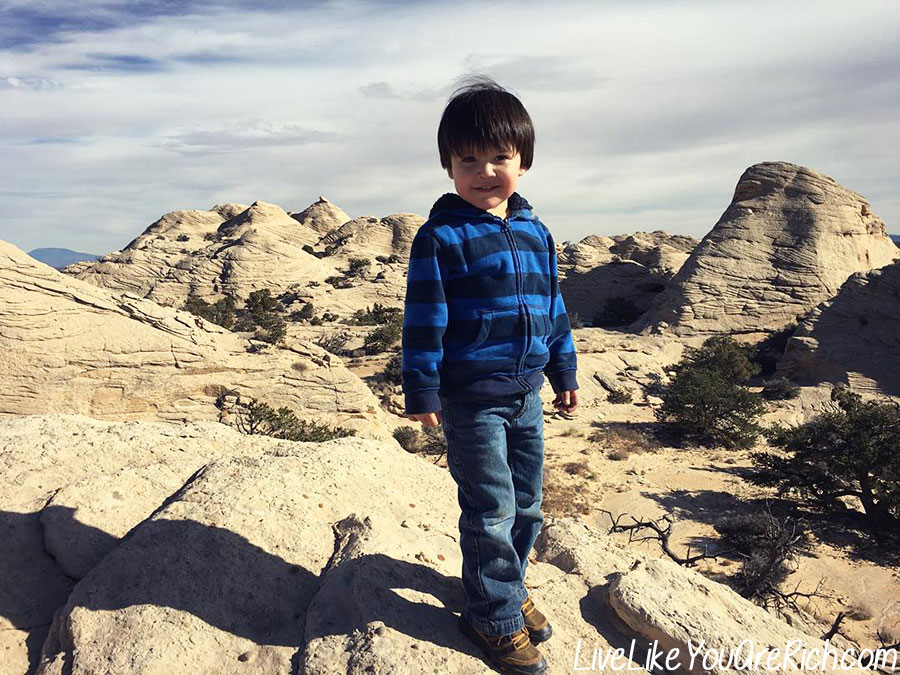 Pack absolute necessities in a carry on. In case your luggage gets lost, you'll want to have a change of clothes, a blanket, extra diapers or underwear, and anything else you couldn't go a night without.
Point out what you are seeing. Point to a big cloud, a horse, or the luggage carrier. Explain what they do and what your children are seeing. My son loves to observe, and my daughter is starting to understand as well. If you actively teach, and/or if they are observant, children learn a lot by traveling.
Pack a variety of foods, not just sweets. This helps their blood sugar remain level instead of spiking and dropping. Here is a post with ideas of preschool age foods to pack while traveling.
Take time to explore. If you see something unique on the side of the road or a safe place to explore, take the time to do it.
Enjoy the traveling to-and-from experience. Let your preschoolers enjoy the time spent at the airport, the hotel lobby, and driving in a different car. Often getting to the destination itself is almost just as adventurous for our little preschoolers as it is arriving.
Win a 5-day 4-night trip to Disney World® for 4!
Plus the first 2,500 entrants get a free Scholastic book! Enter HERE.

For other 'rich living tips' please subscribe, like me on Facebook, and follow me on Pinterest and Instagram.
This is a sponsored conversation written by me on behalf of Disney. The opinions and text are all mine.