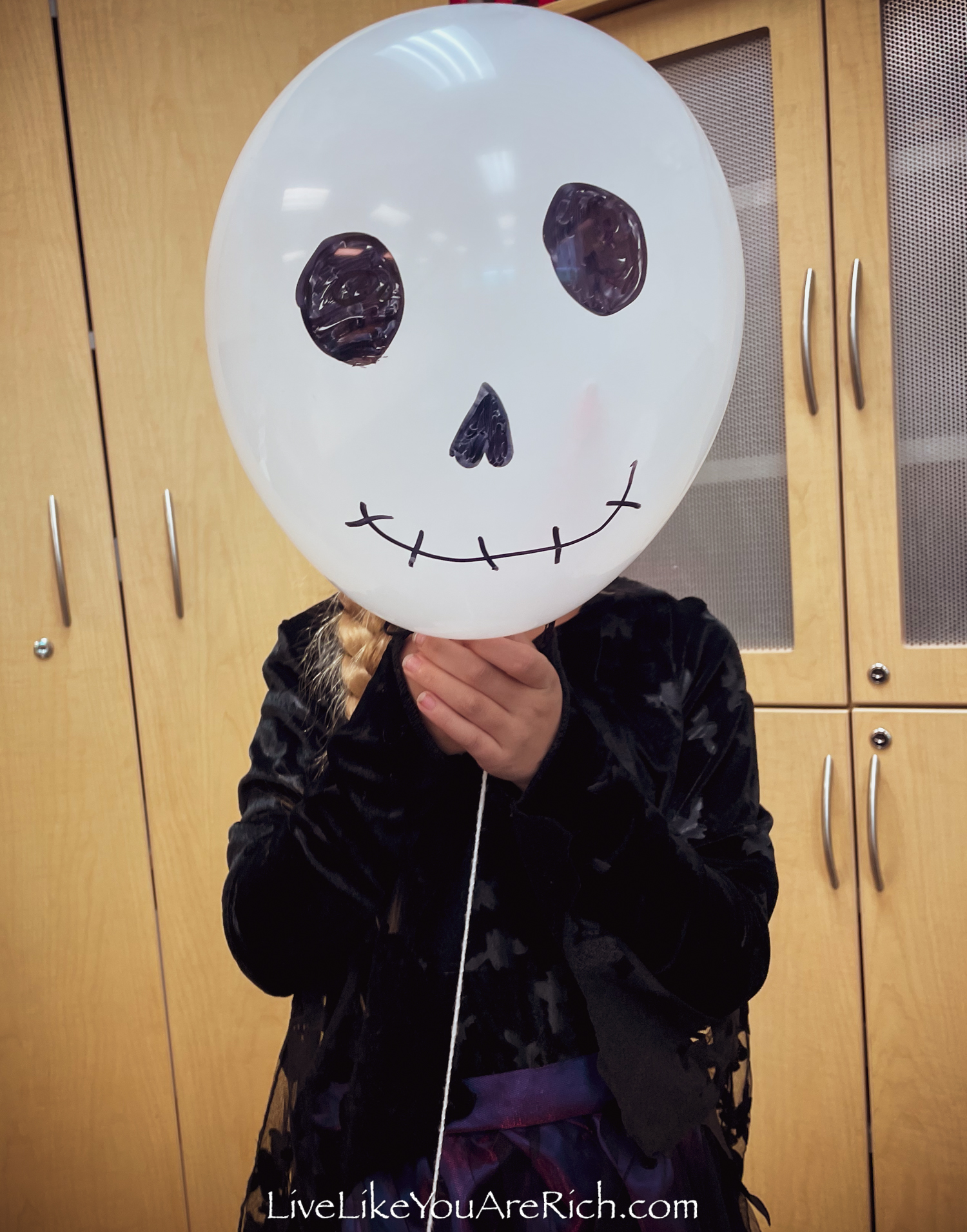 Last year, I was asked to do the craft for my daughter's elementary second-grade Halloween party.
I had the kids make these Glo-in-the-dark Halloween Balloons and most of the kids loved it.
It was easy, and fun.
The kids loved playing with them even though it was daytime and the balloons were not glowing yet. The weight and rattle of the glow stick inside the balloon made them funner to swing around, etc.
The supplies were easy to find and fairly inexpensive.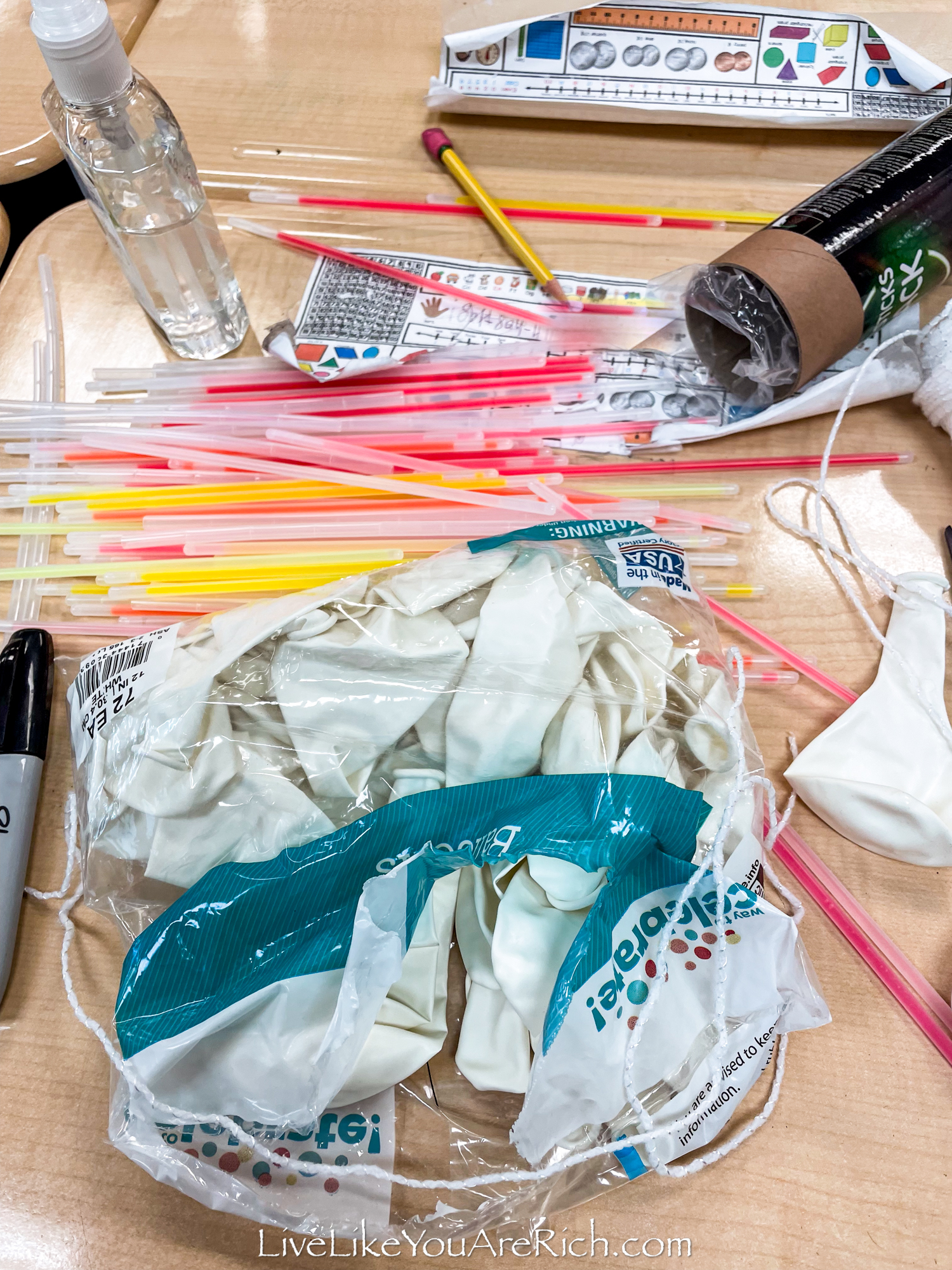 Supply List for these Glo-in-the-dark Halloween Balloons
Multiple black Sharpie markers
Dollar Tree or cheap disposable tablecloth (to protect the desks from Sharpie ink until it dries)
Hand sanitizer- If you are doing this with younger kids who have difficulty blowing up balloons you'll want to sanitize your hands frequently.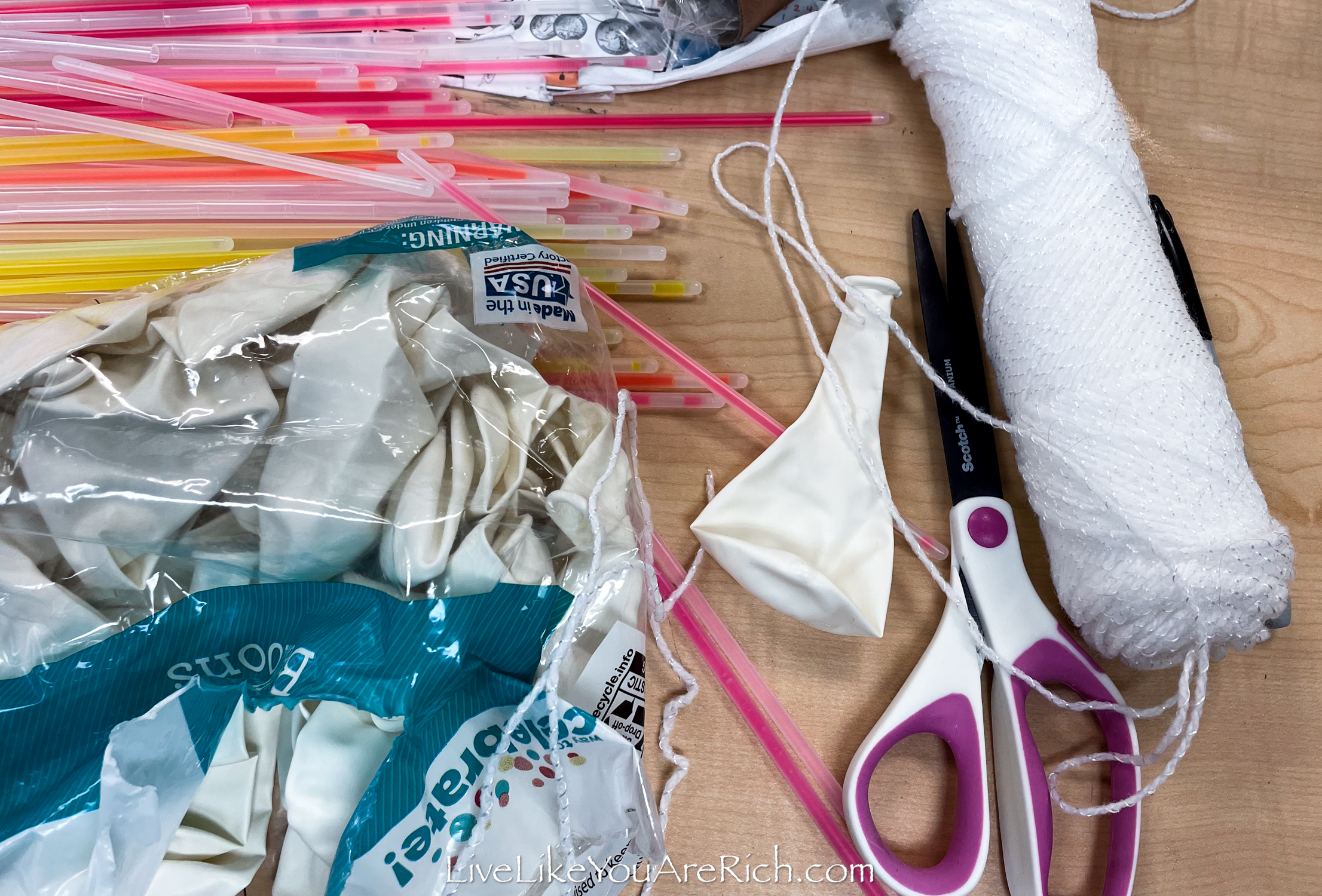 How to make these Glo-in-the-dark Halloween Balloons
1- Cover desks with a Dollar Tree tablecloth to avoid Sharpie marker that hasn't dried getting on the desks.
2- Have each kid break/activate their glow sticks.
3- Have each child stretch the balloons well.
4- Next, have the kids blow them up about 1/3-1/2 the full balloon.
5- Tell them to pinch the balloon and stop blowing and slide in a broken glow stick (glowing stick).
6- Have them finish blowing up the balloon.
7- Tie the balloons. Most could do this, but for some, I had to do it. Use sanitizer between tying their balloons.
8- Cut a string and have them tie the strings onto the balloons.
That's it! Easy huh?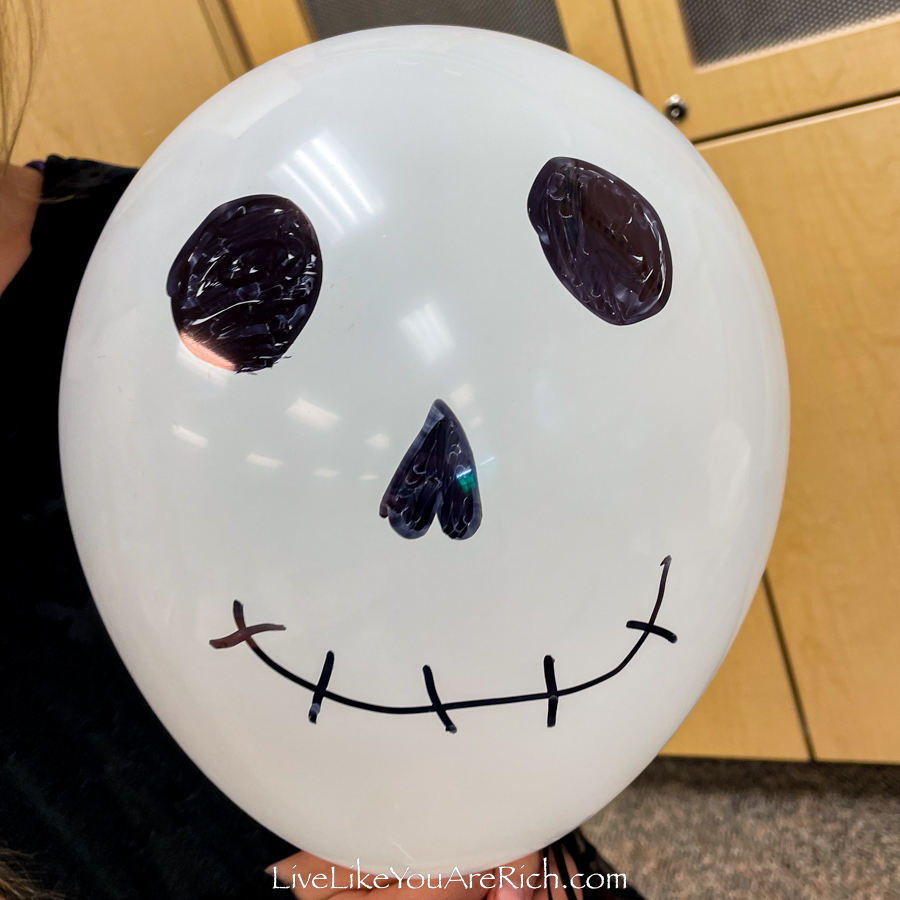 Try this fun and easy Glo-in-the-dark Halloween Balloon craft with your elementary-aged kids.

For other 'rich living' and D.I.Y. decor tips please subscribe, like me on Facebook, and follow me on Pinterest and Instagram.