Healthy Charcuterie Board.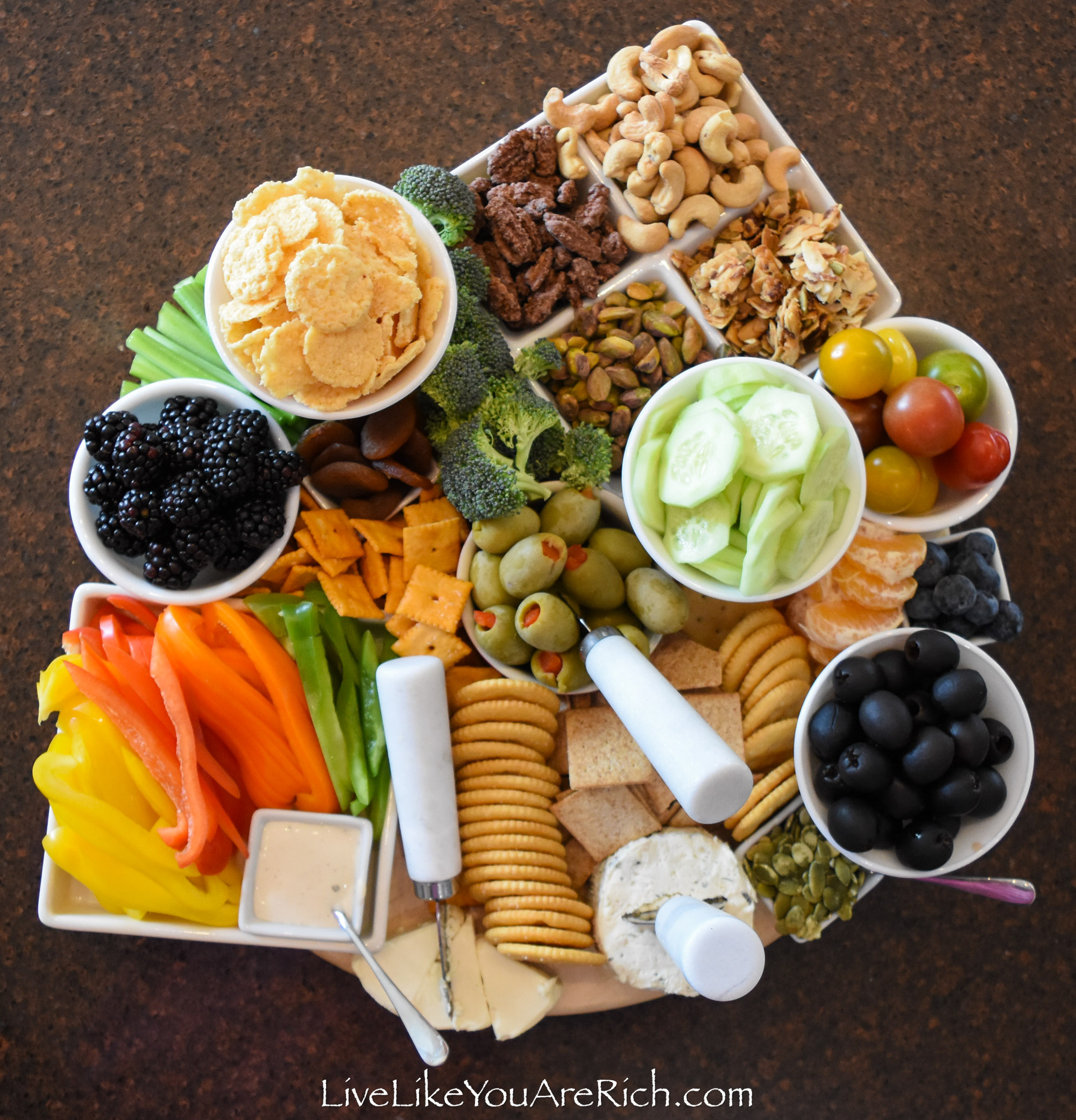 I love making charcuterie boards—especially healthy ones.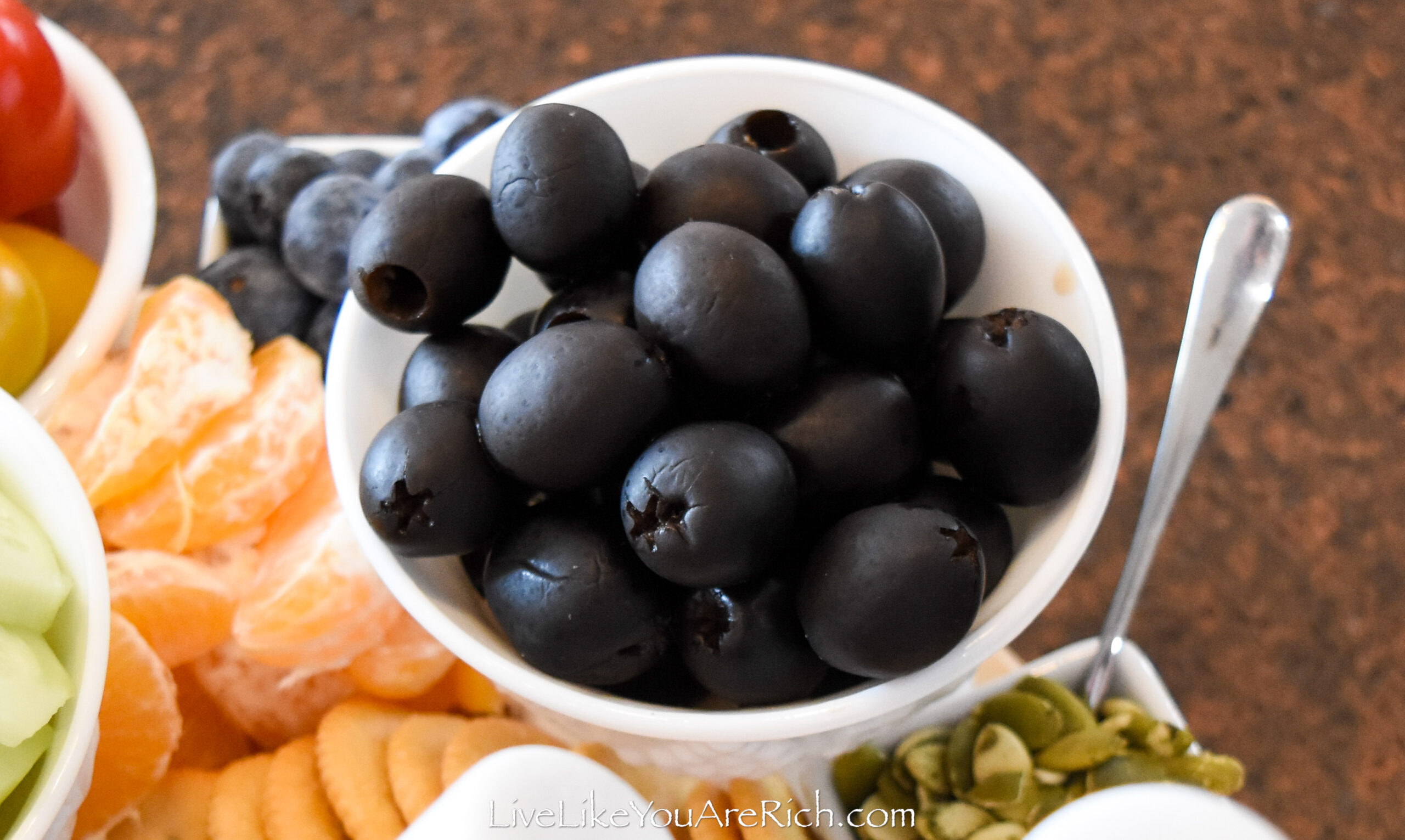 This is the board that I made the other day. Most of what I put on it are fruit, vegetables, nuts, cheese, and reduced-fat crackers.
I find that healthy charcuterie boards encourage my kids, husband, and me to eat healthier.
They are easy to see, convenient to eat from, and even look appetizing.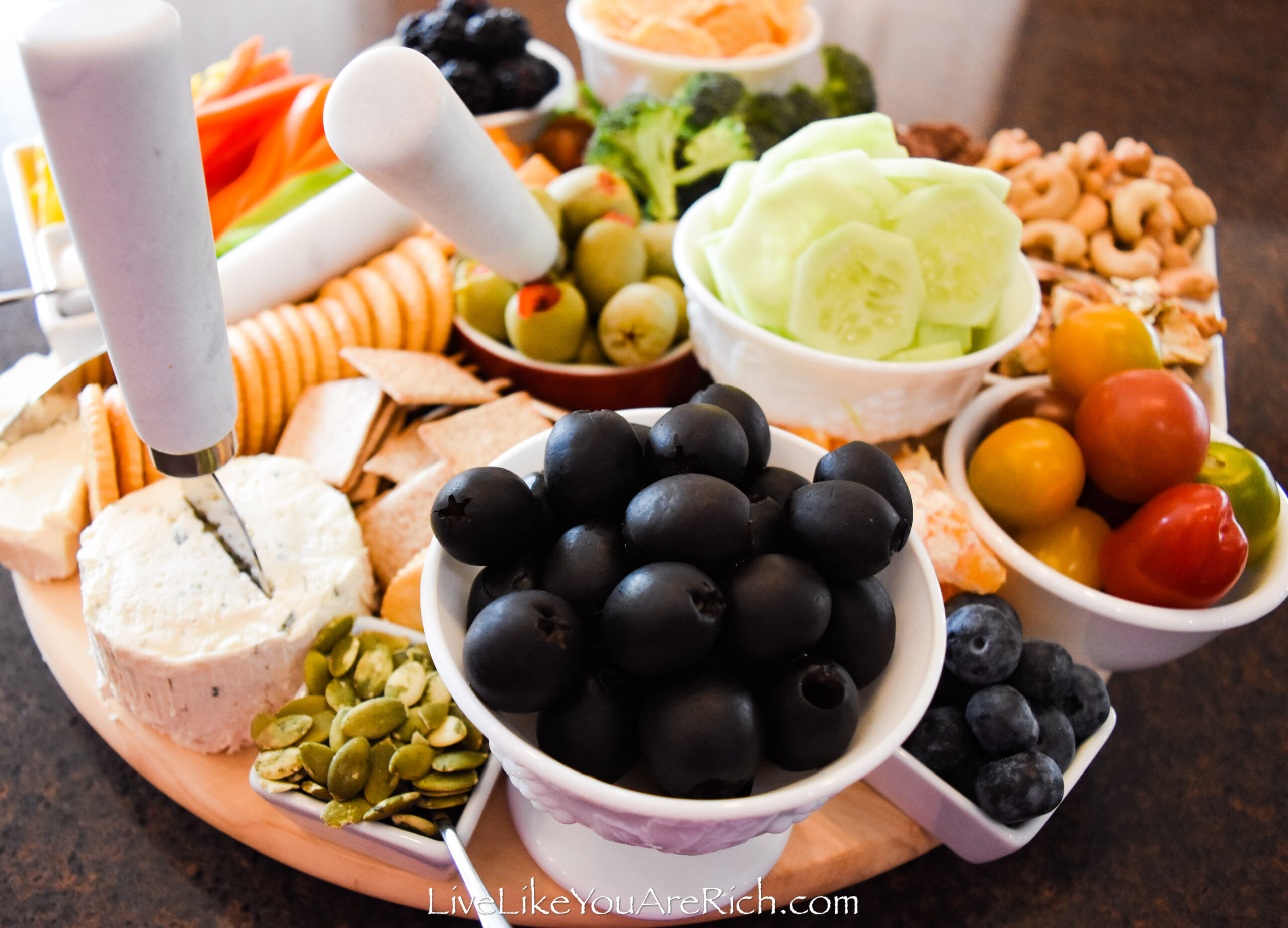 A healthy charcuterie board is a great addition to any party as well.
I made this one for our Thanksgiving dinner and both the adults and the kids enjoyed it.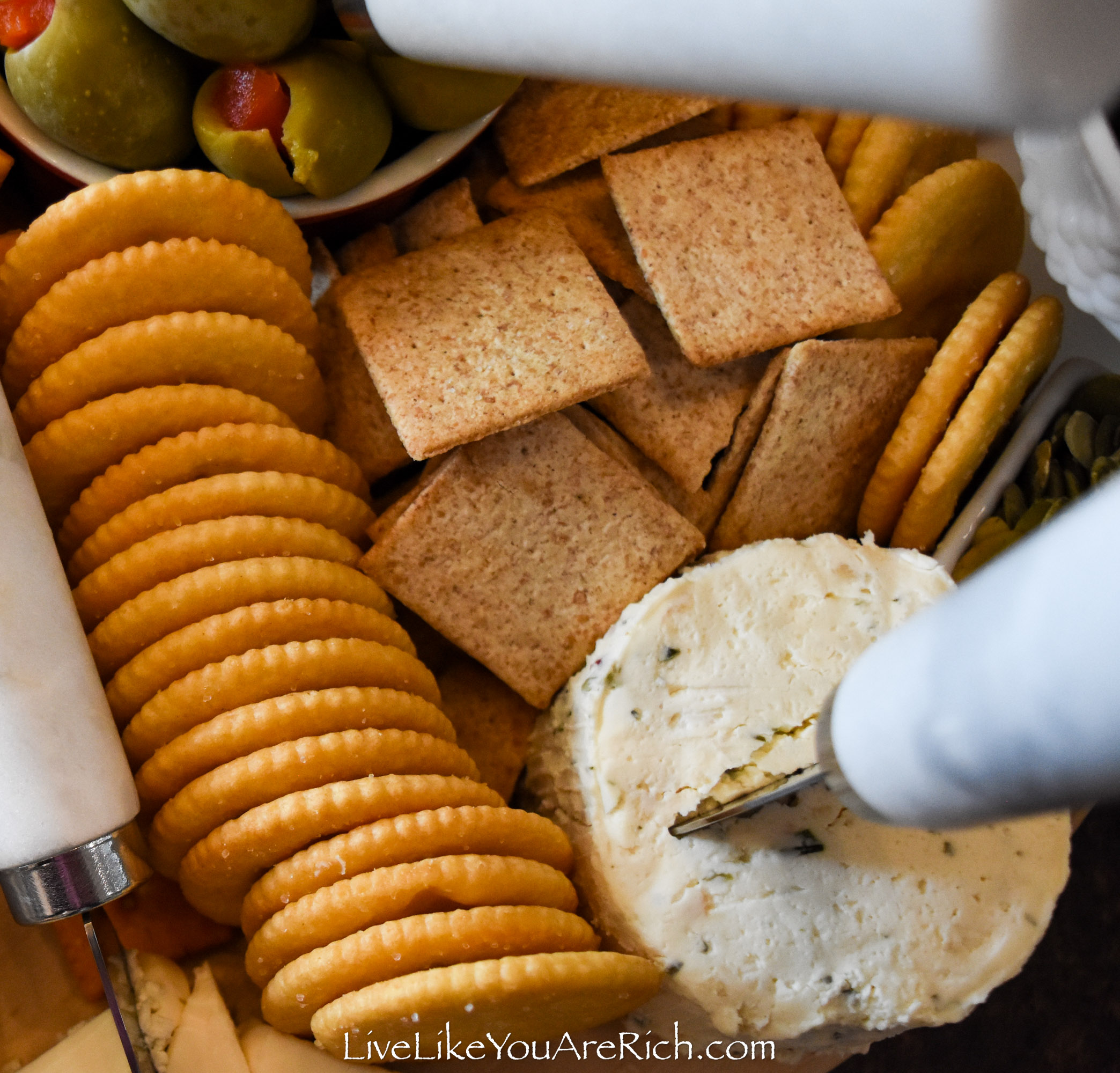 A large charcuterie board with a lot of variety brings people together as guests can usually find food they'd like to nibble on while they visit with one another.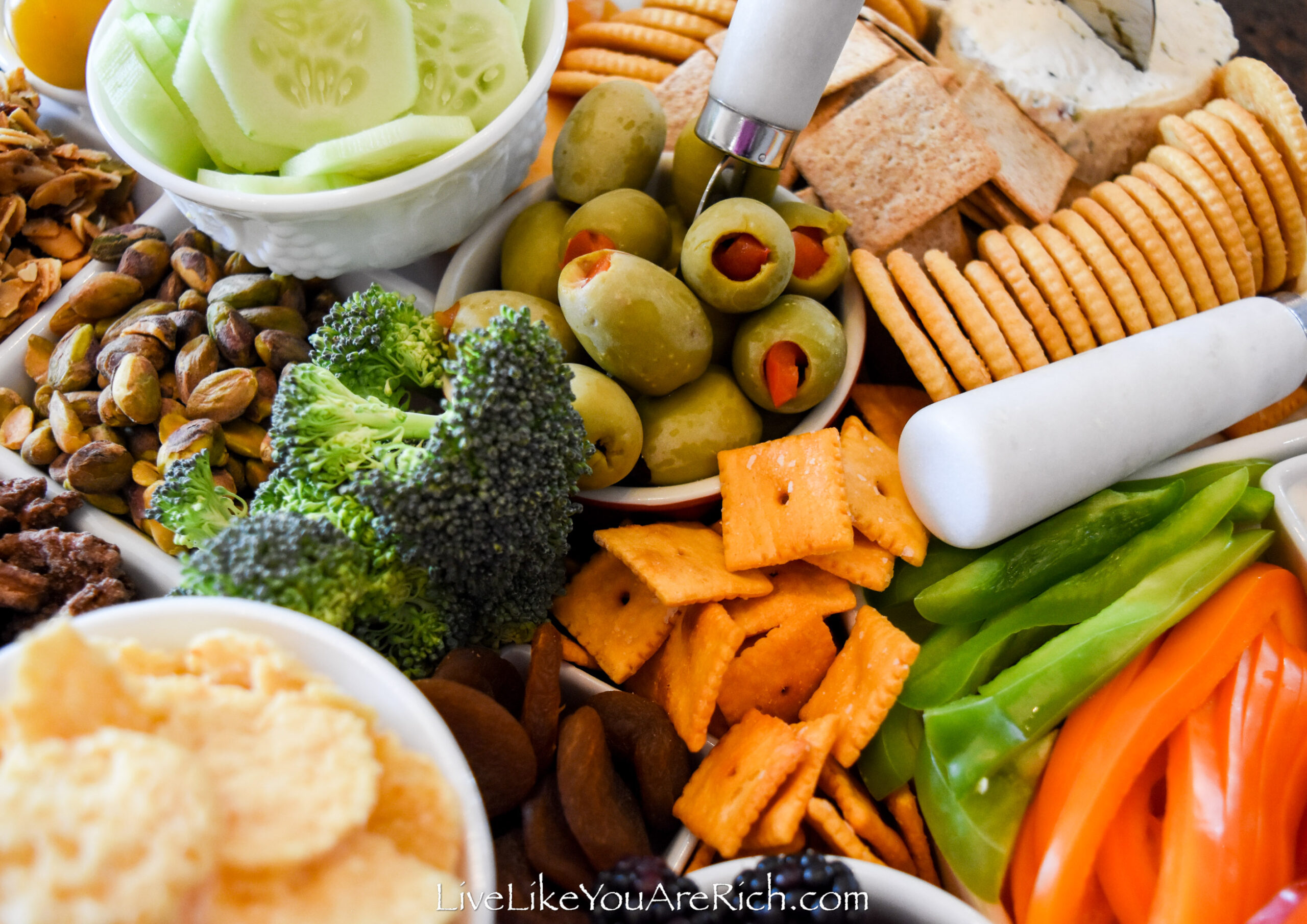 I made this board spontaneously for Thanksgiving Day. I was wanting to set out appetizers for our guests to eat before dinner and I couldn't decide on just a few; so, I thought a charcuterie board would be more suited to what I was hoping to add to our food table.
I did not buy anything specifically for this board. I simply pulled items from my pantry and fridge and combined them on a lazy susan board I've had for years.
I love using a wood lazy susan as my charcuterie board. One may think it would be wobbly or insecure, but it held everything securely. What's also nice about its ability to spin is that everything is easily reached by just turning the board.
It took me about 20 minutes to make start to finish and once it was made my family began healthy snacking until our guests arrived—which made me happy because I struggle to get my kids to eat veggies.
This is what I used to make this Healthy Charcuterie Board…
Healthy Charcuterie Board Supply List
Board (IKEA lazy susan) SNUDDA
cheeseboard spatula, knife, spear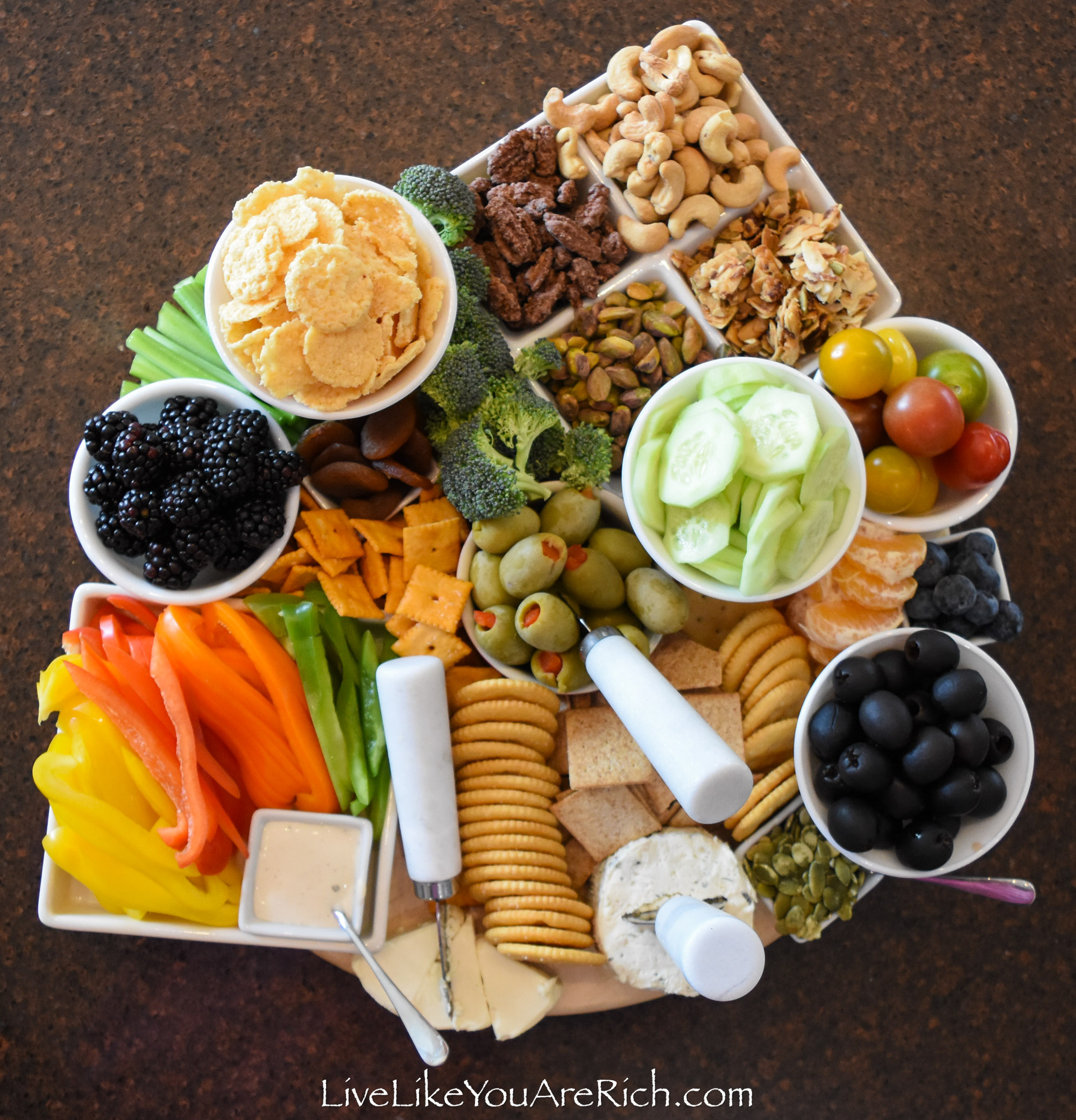 Cheez-it crackers (reduced fat)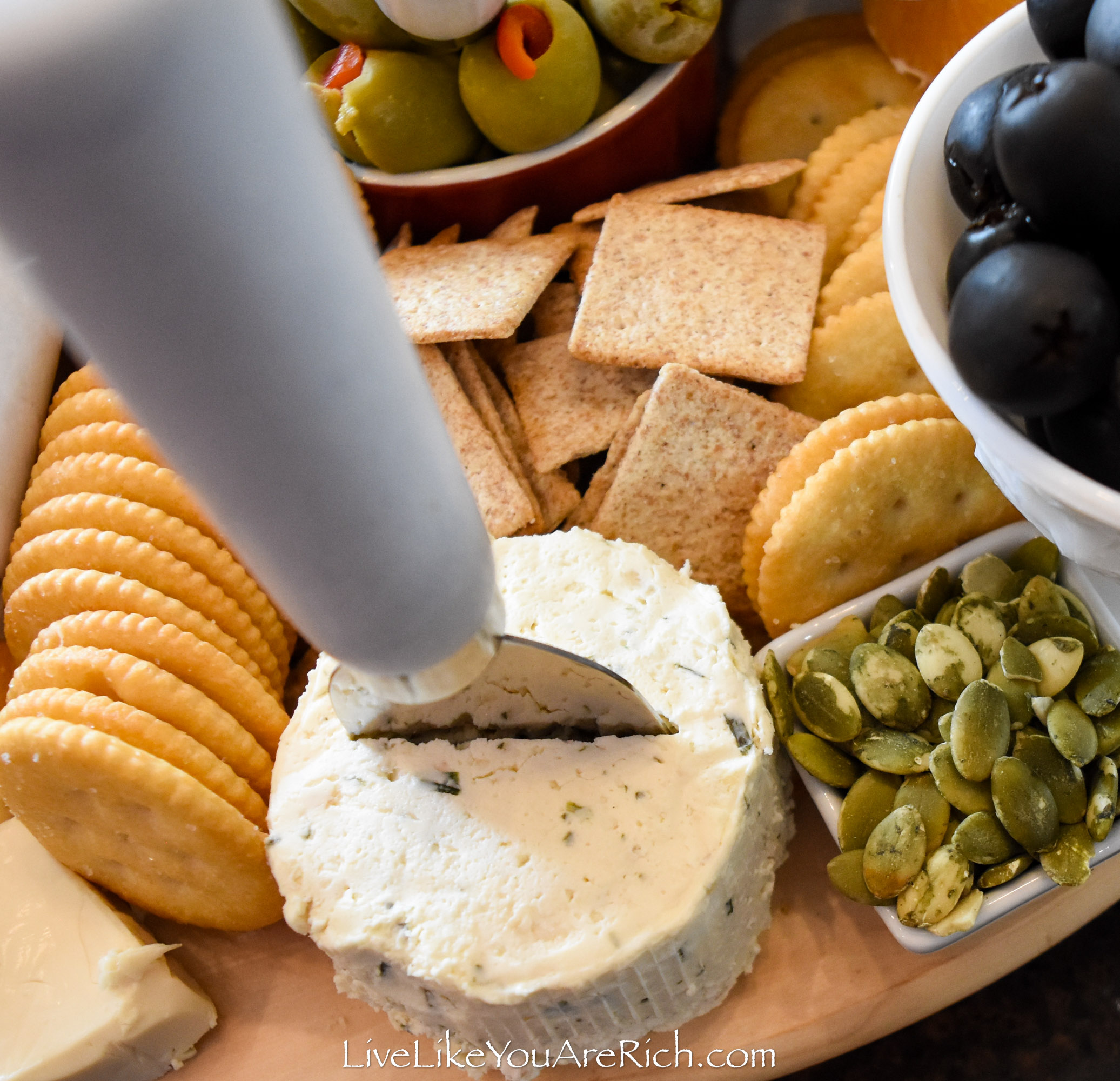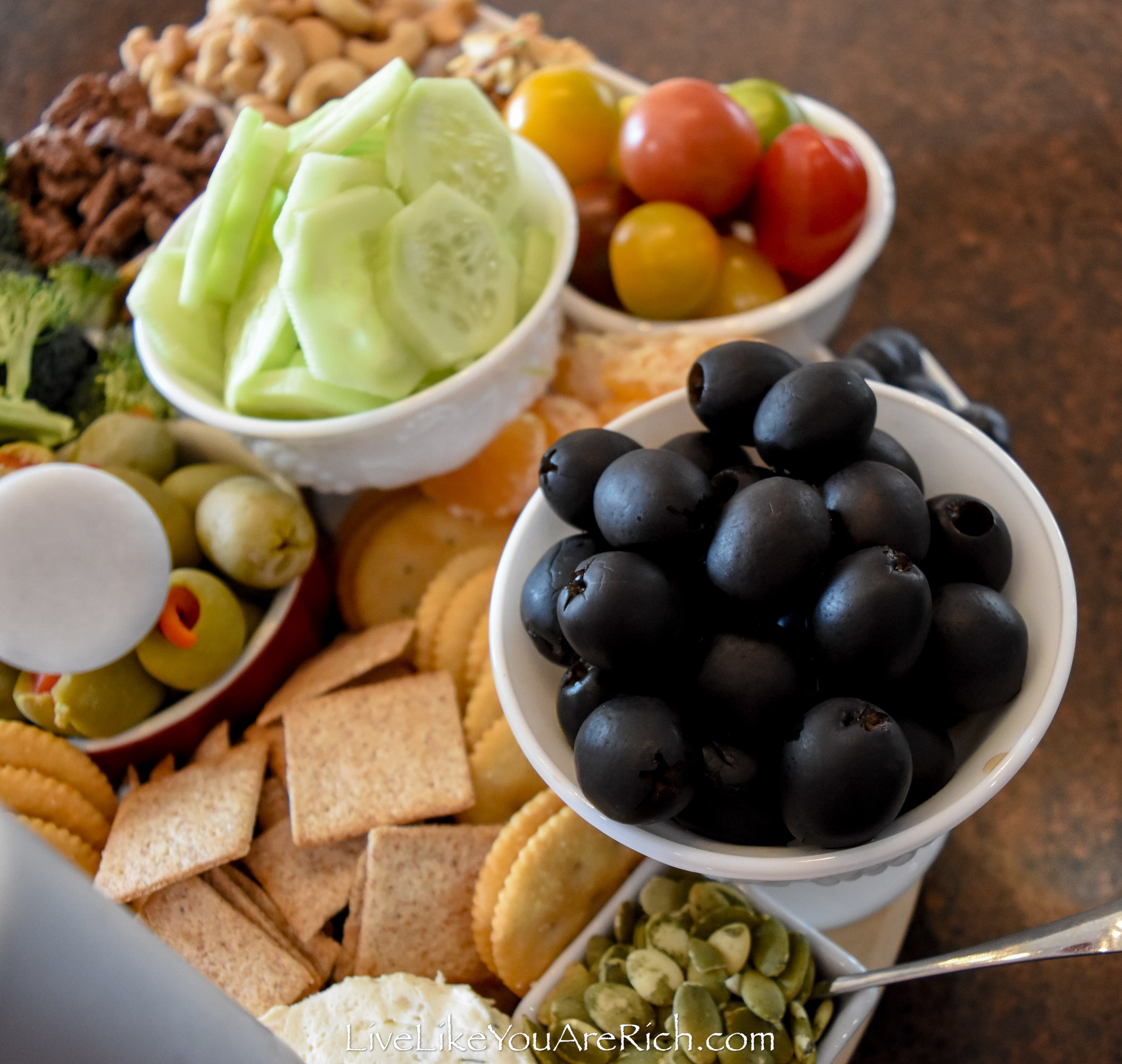 Spanish queen with pimento green olives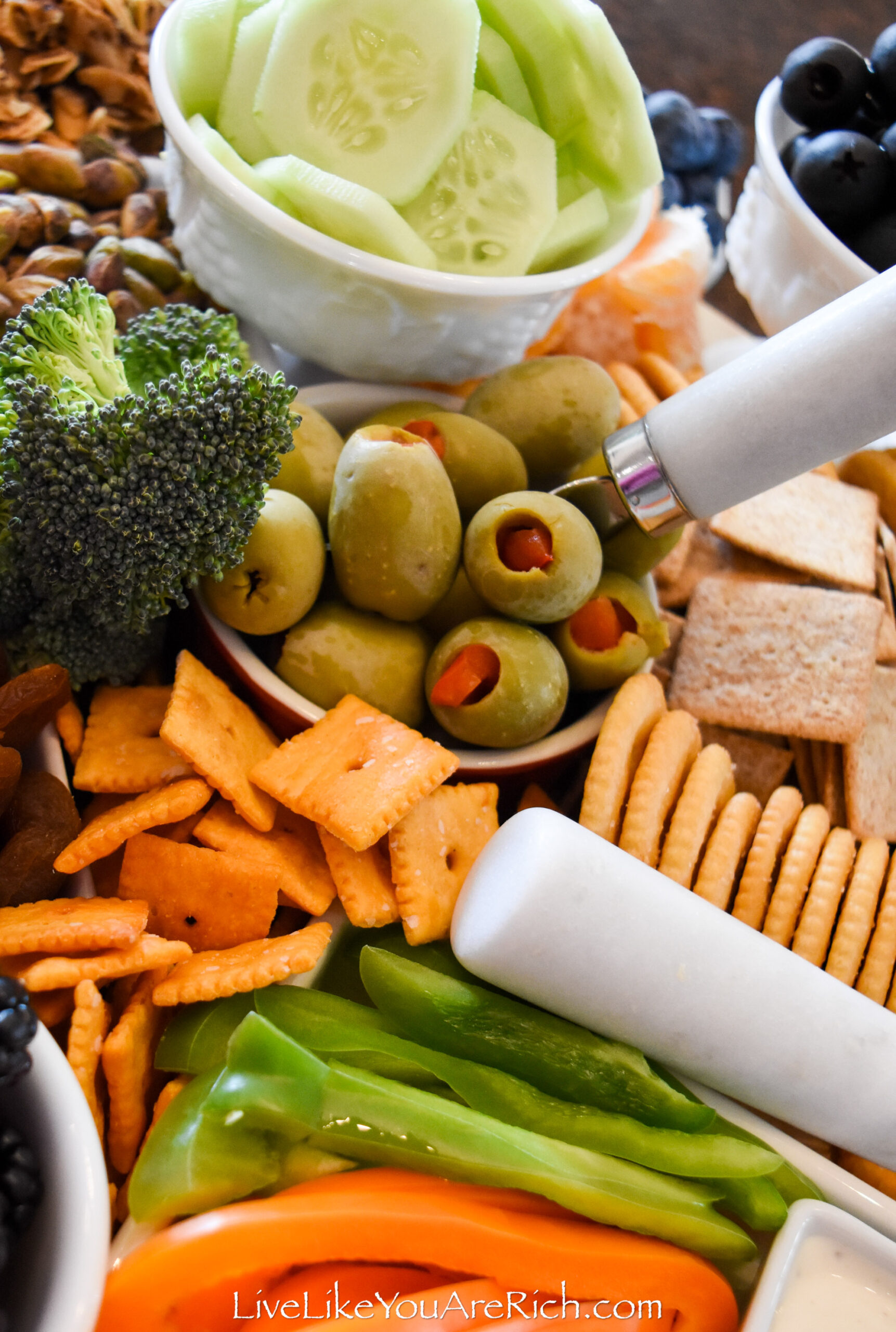 cucumber slices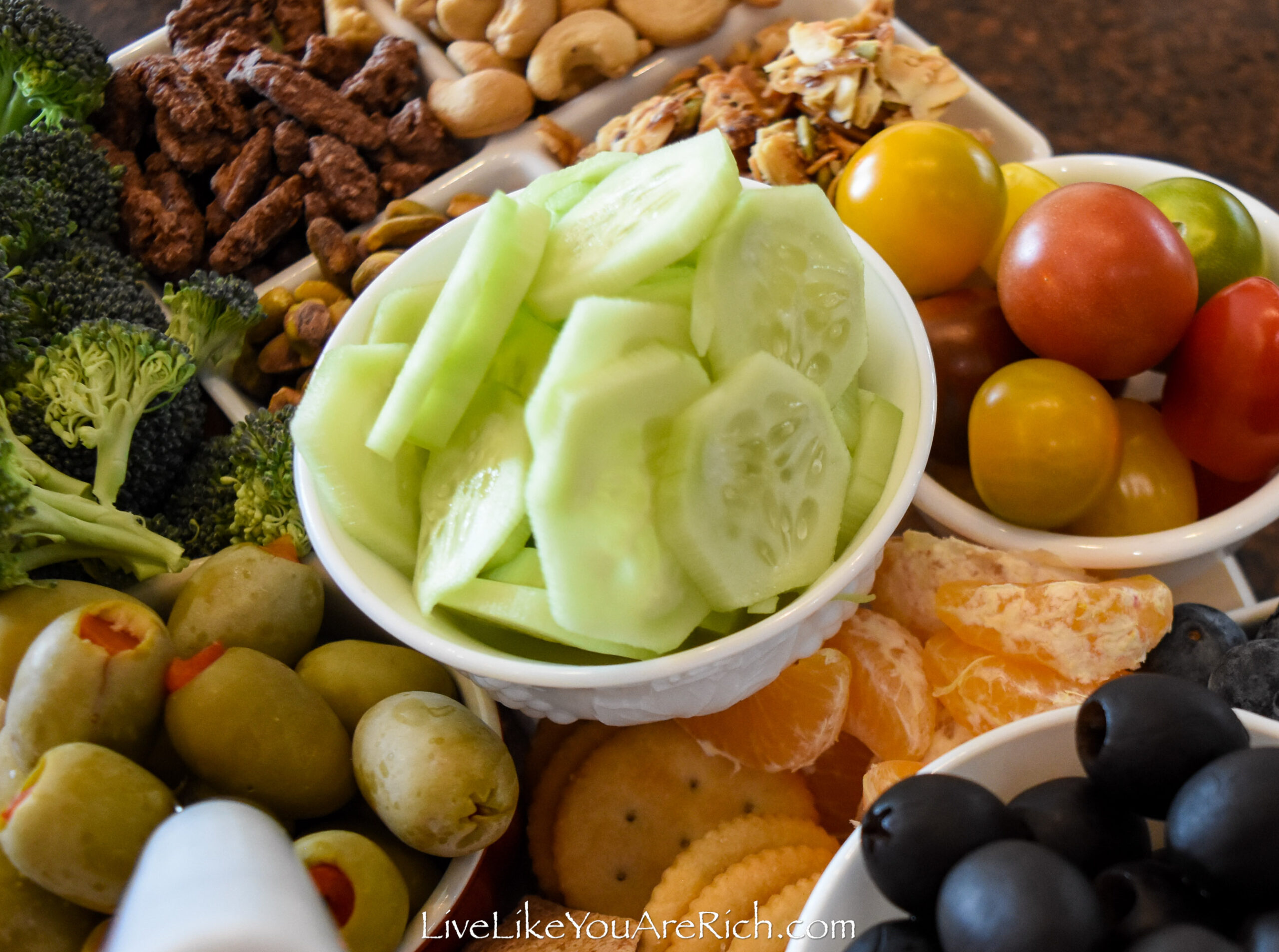 blackberries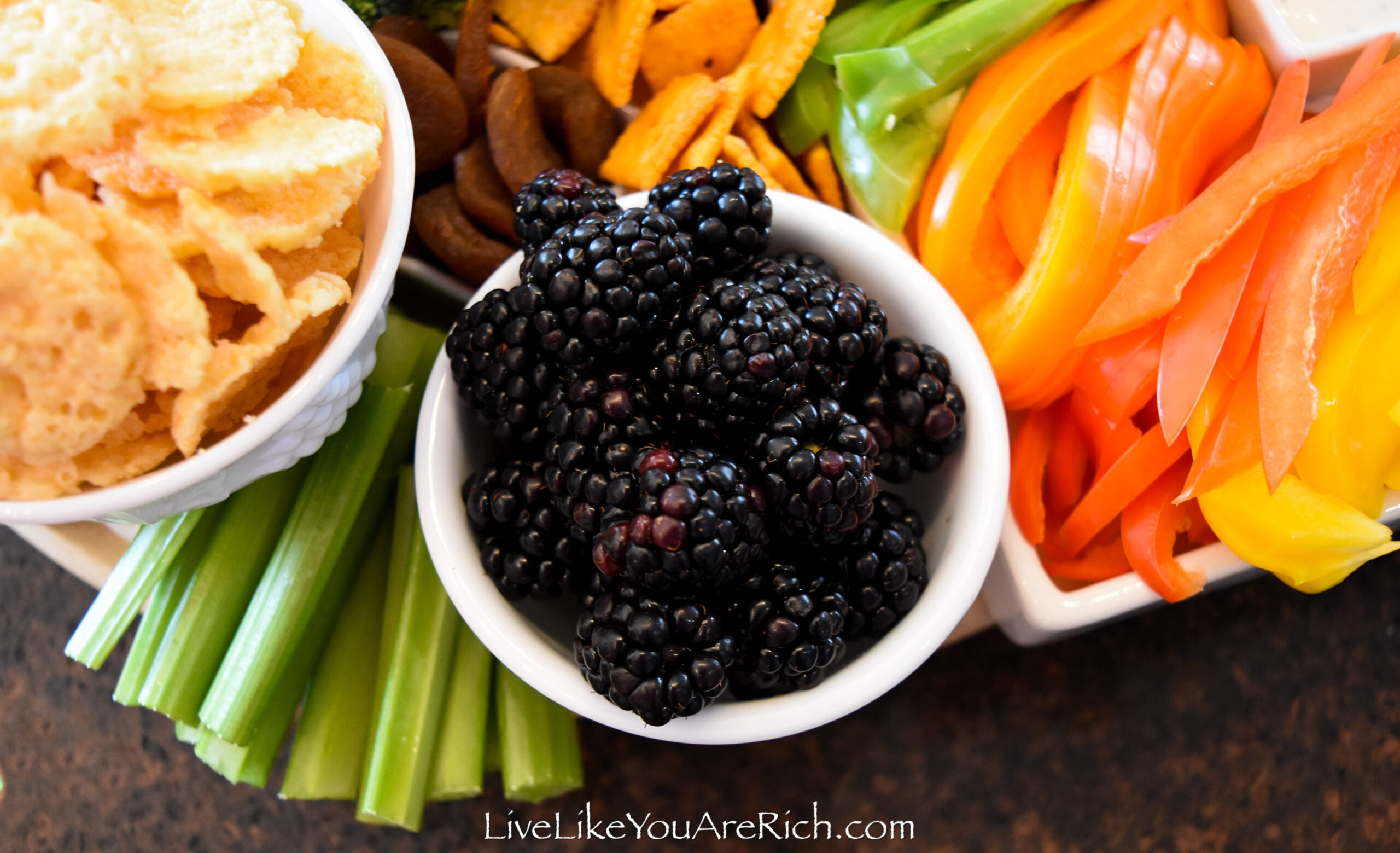 celery,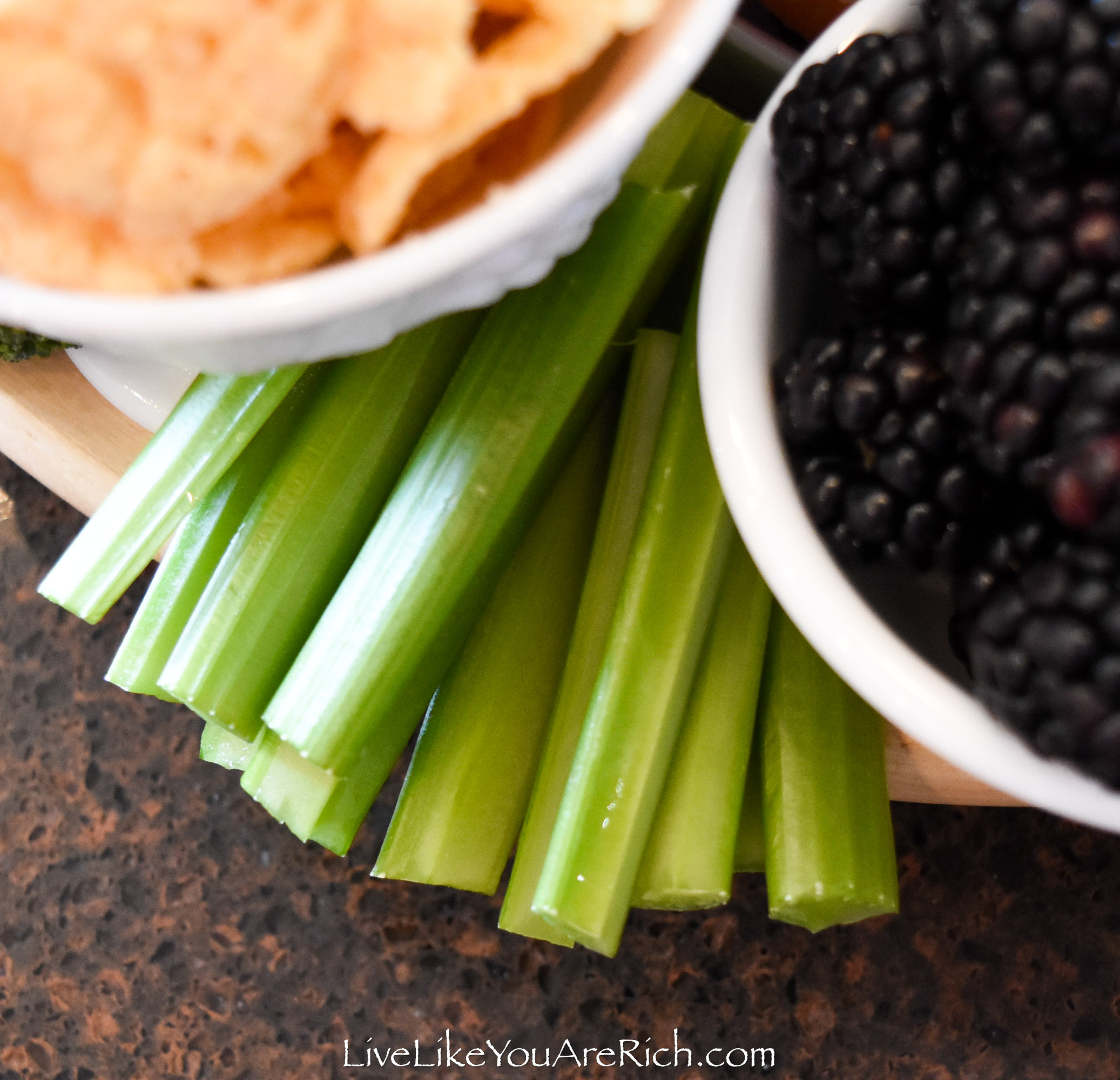 yellow, red, green, and orange pepper slices with ranch.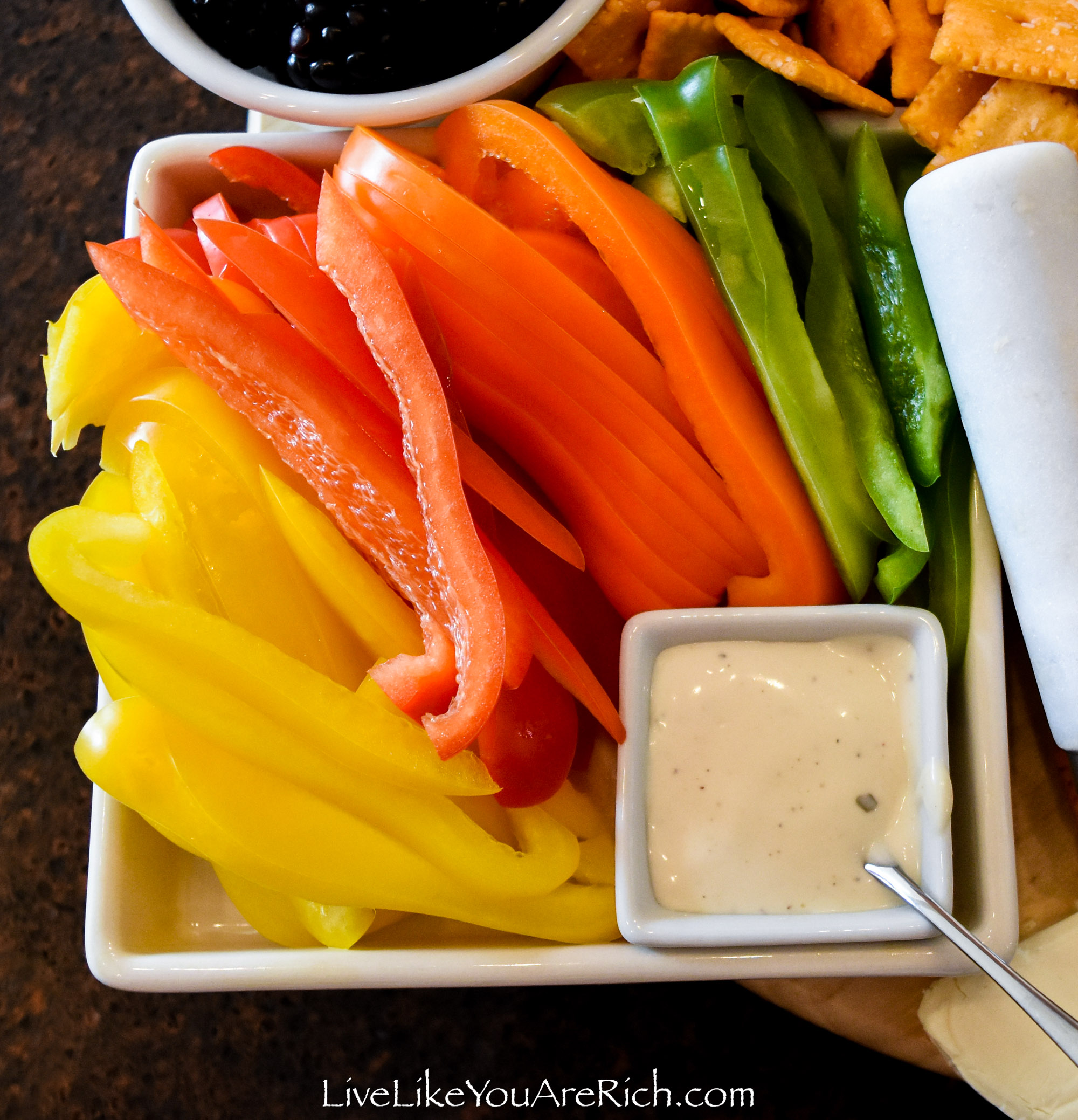 praline pecans, cashews, pistachio nuts, and Keto coconut clusters.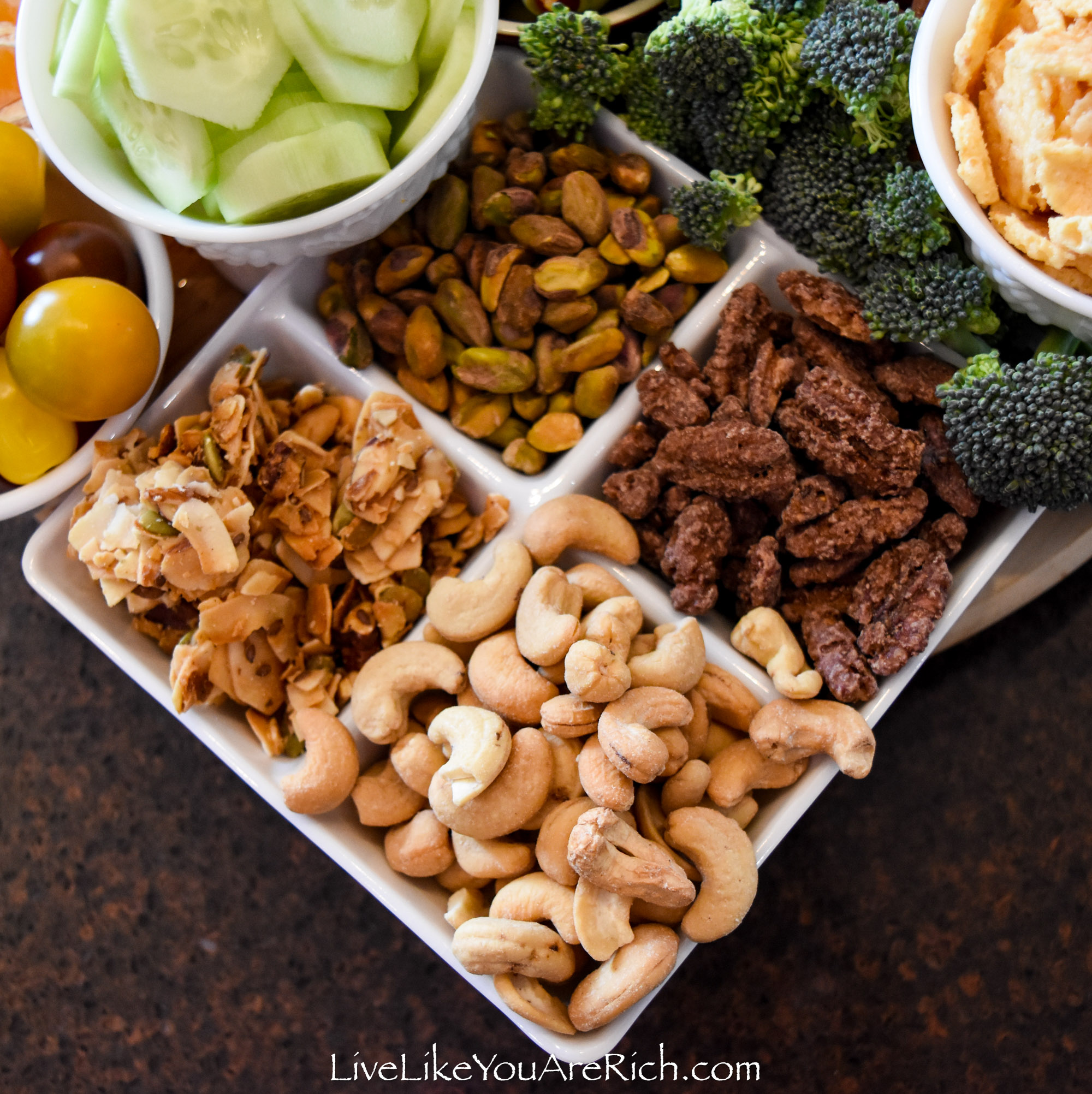 Laughing cow cheese (light),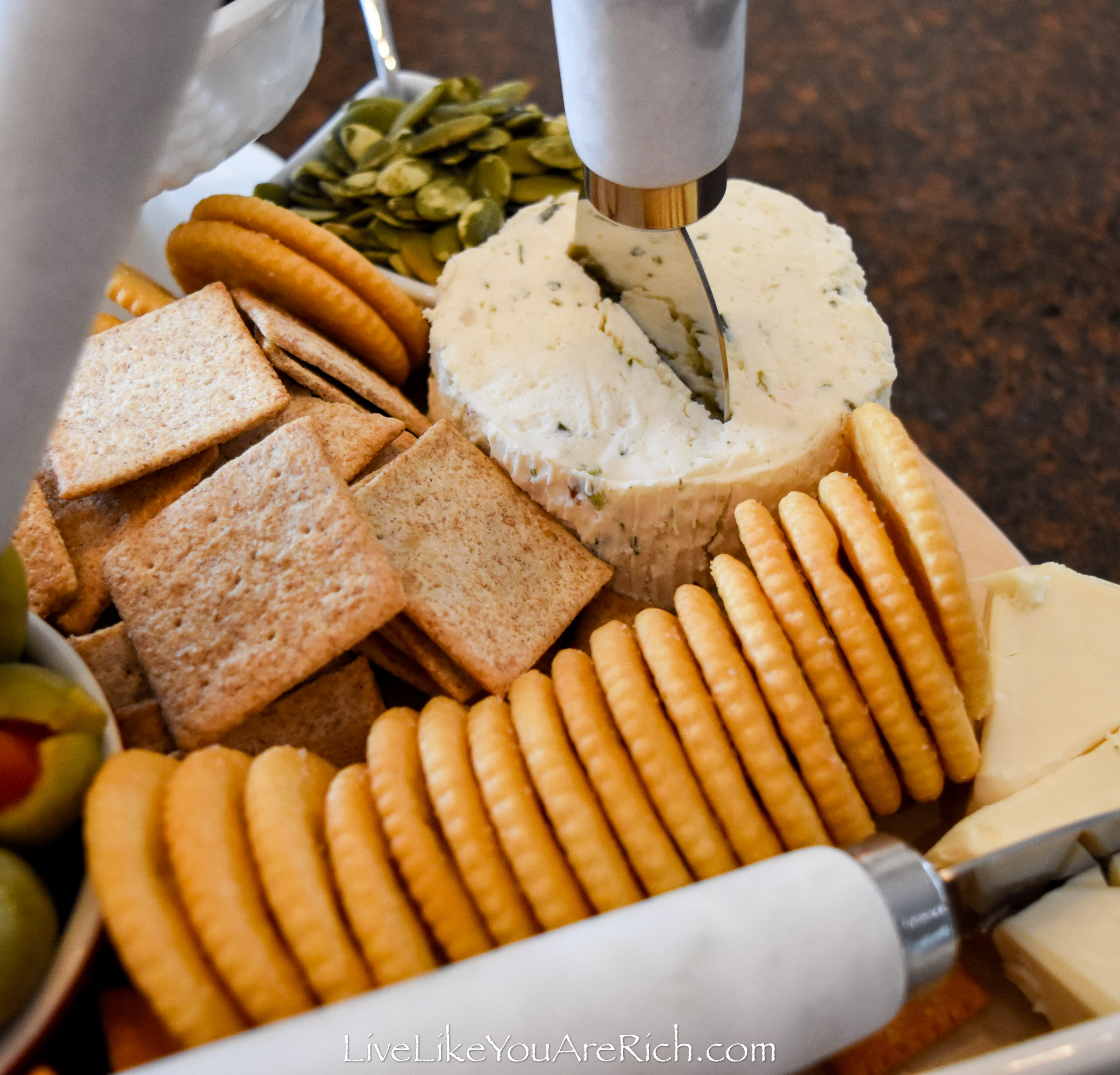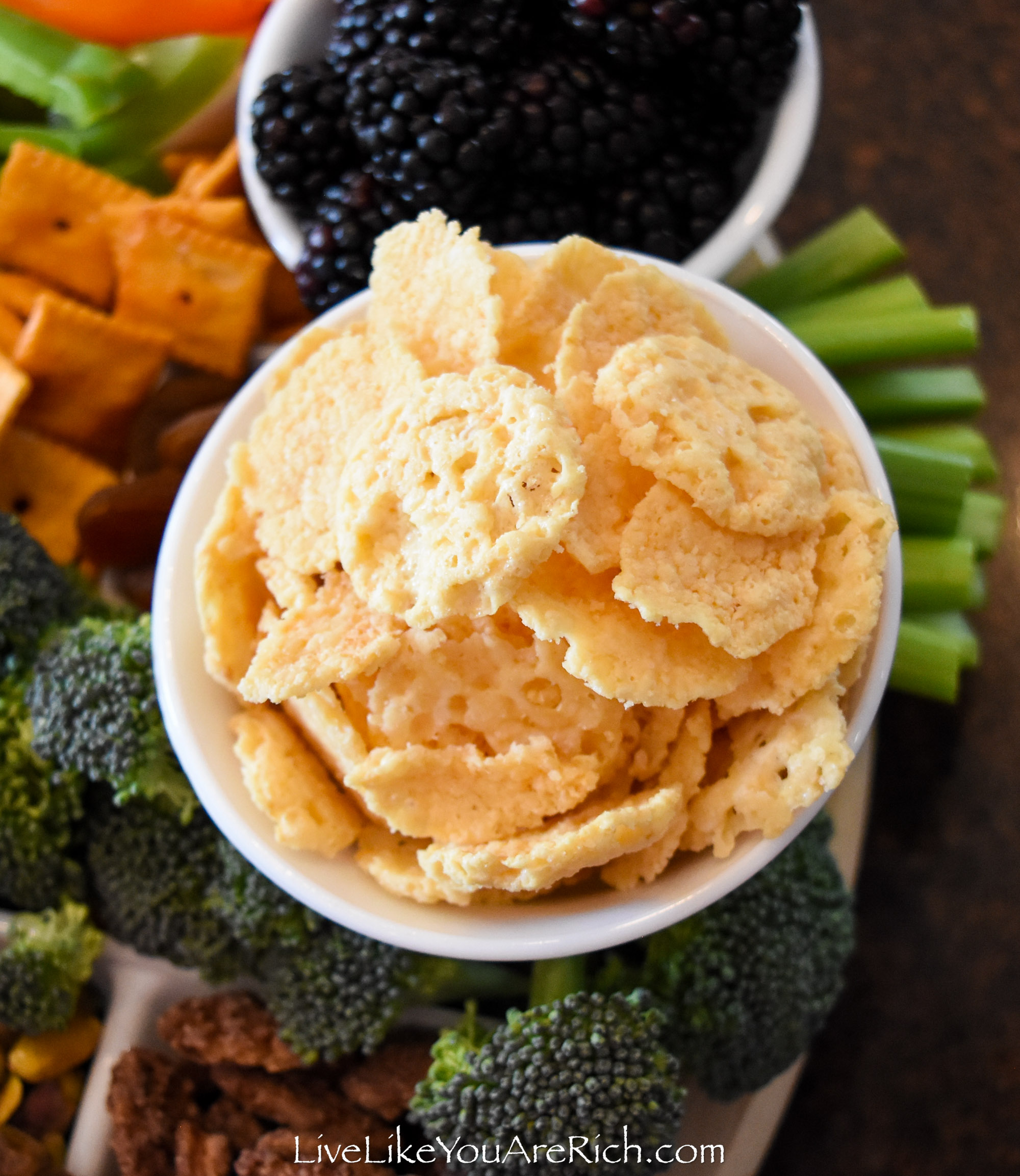 clementine slices, blueberries,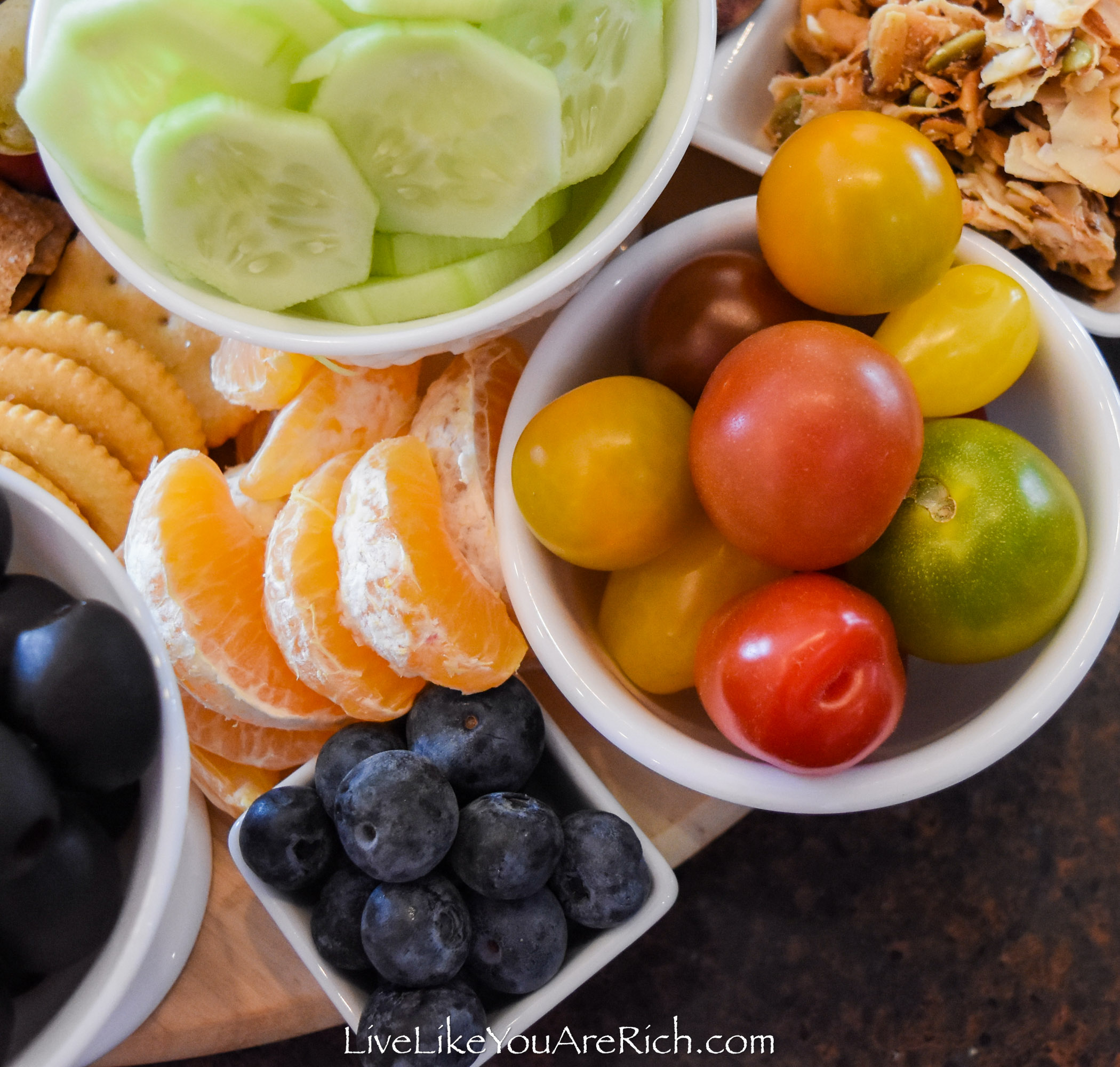 cherry tomatoes,
broccoli, and apricots.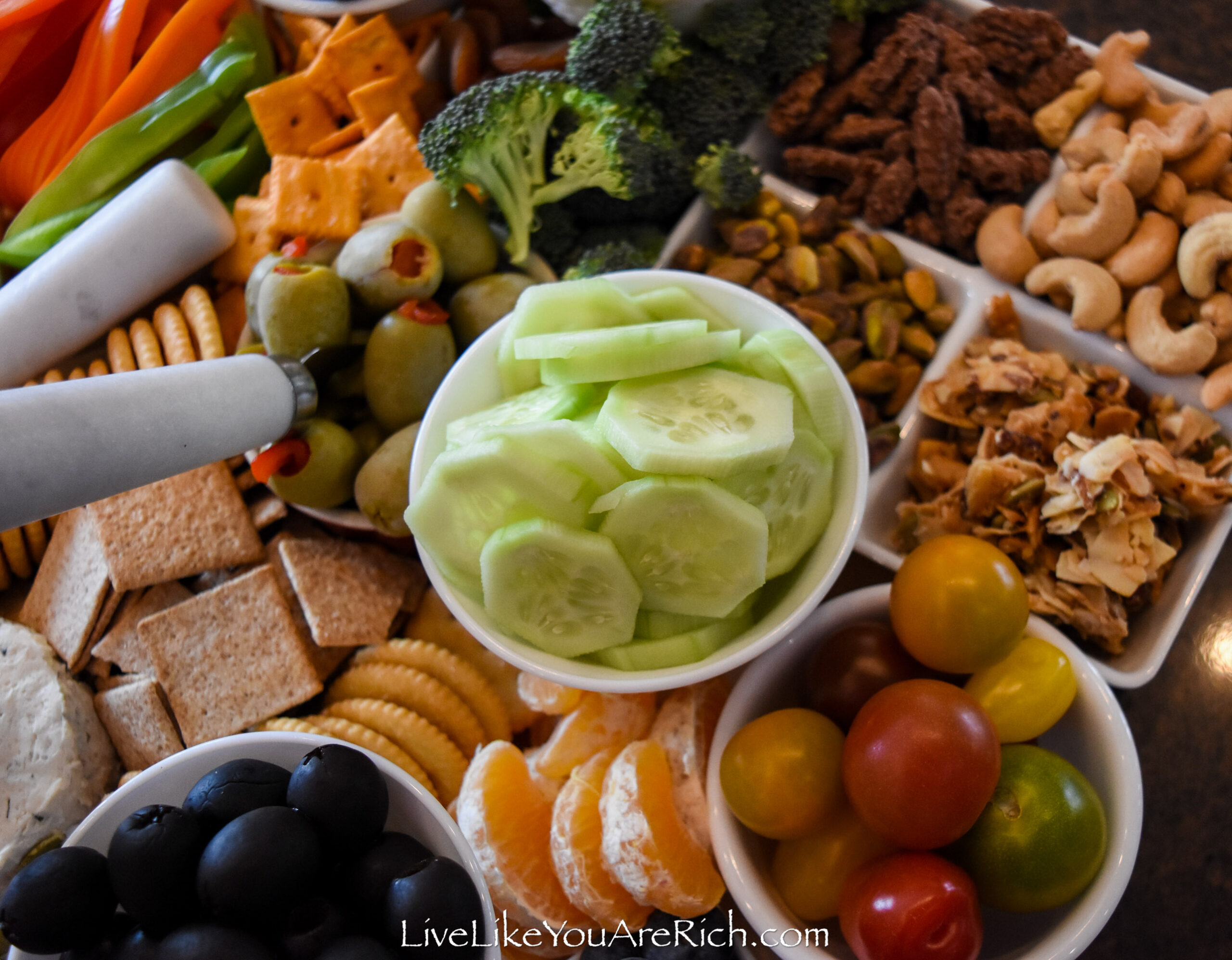 A few things I could have added are raisins, pepperoni, prosciutto, salami, ham, other fruit (dried or fresh), other vegetables (artichokes, sundried tomatoes,) granola, cheese cubes, peanuts, or anything else you have on hand that is healthy.
Important notes- The broccoli was beginning to stink so I took that off the board as it was becoming overpowering in smell, so as a note of caution I would not add broccoli in the future.
Food that browns quickly is best to avoid as well: bananas, cut apples (unless you spritz them with lemon juice), avocado, etc. should also be avoided when making a charcuterie board that will be out for a while.
Although they look kind of intimidating to make, they really are easy if you gather all of the ingredients, bowls, ramekins, cutting board, and knife, and then quickly put everything on the board. A board this size can be made in less than 20 minutes.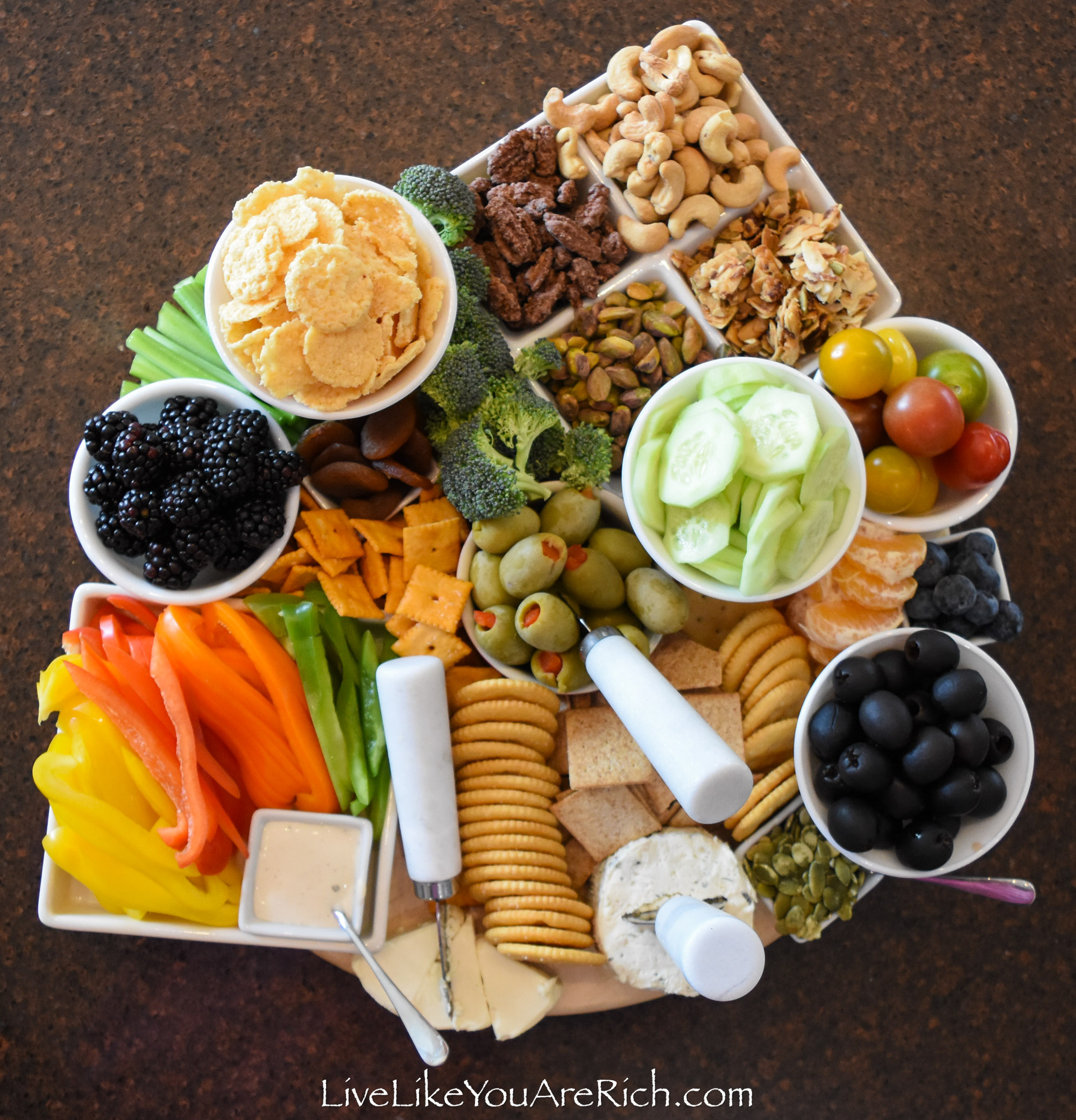 Eating healthy is easy with this healthy charcuterie board.
Bon Appetit!

For other 'rich living tips' please subscribe, like me on Facebook, and follow me on Pinterest and Instagram.