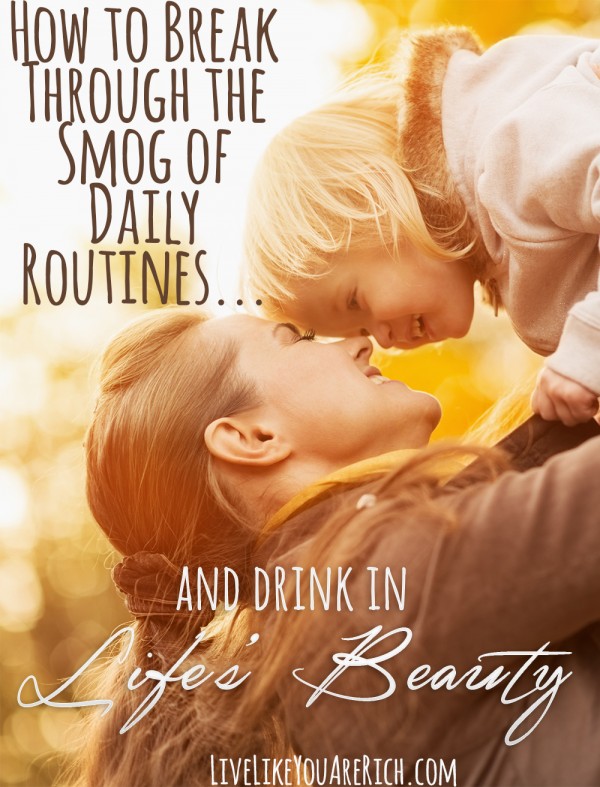 Some days pass in almost a haze. Sometimes I'll sit back and think about what I did during the week and wonder where the time went. Often, I don't even remember what I did in specifics. And sadly, if I do remember what happened, it is usually how stressed out I was about this or that.
This last week I had a bit of an epiphany.
Life was crazy as it often is for parents and people who work and/or run businesses. We have so much going on. Breakfast, lunch, dinner, showering, cleaning, homework, bills, work, shopping, to-do lists, taxes, and it goes on and on. I only have one son but I run two businesses and work for another company from home. I also volunteer for my church so I'm usually pretty busy every day. This week was no exception. It was busier than ever with a few baby showers, meetings, and unexpected company staying in our home.
I was feeling overwhelmed and noticed that I was checking off my list, getting stuff done just to get it done (and usually that is the way it goes for me). But then I decided that I wanted one great memory to remember the day by. So I grabbed a little soccer ball and passed it back and forth with my one-year-old. I cheered for him when he was able to pick it up, clapped when he figured out how to get it to me, and we laughed (hysterically actually). We had a great time!
A few days later the same scenario was happening again. I was a bit anxious about my routine and to-do list. So I decided it was time to create a moment worth remembering. I picked my son up and sang to him while I danced and spun him around. I looked him in the eye, tickled him, and made him giggle a ton. He and I were just grinning ear to ear. I felt like the luckiest person in the world. I went from feeling downtrodden and overwhelmed to knowing how lucky, blessed, and happy I was. It was such a precious moment that I never want to forget.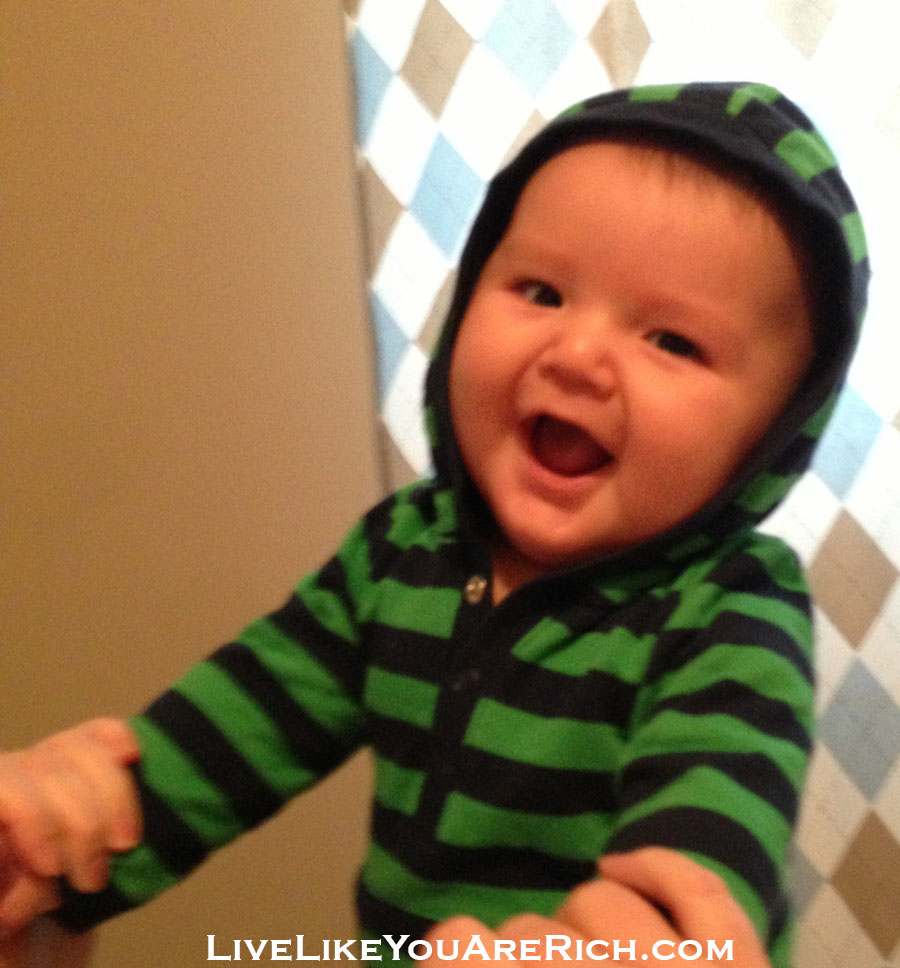 On Wednesday, I threw a baby shower at my house. I wanted everything to be perfect. Once all the guests arrived I was running around making sure everything was going according to plan. Half way through the baby shower I consciously made the decision to just enjoy it. I let go of thinking about what I could do next etc. and chose to create some great memories by being present.
On Sunday as I was just about to fall asleep I thought about the week. Immediately the dance with my son, the soccer ball game, and visiting with my friends at the shower all popped up in my mind one right after the other.
Then something hit me.
I realized that in ALL of these moments that I was able to remember so clearly there were a few things I did.
I CHOSE to make them happen. I chose to let the other stuff in my mind go and focus. I chose to create fun, have silly times, and laugh.
The week wasn't some hazy blurr. I remembered the moments I consciously chose to create and make. The trick I've found to creating these moments is to:
focus,
unplug or disconnect from technology,
make eye contact with those around you,
if possible do something fun or out of the ordinary,
open your ears,
and open your heart. 
Then I remembered my late Grandma, Margaret.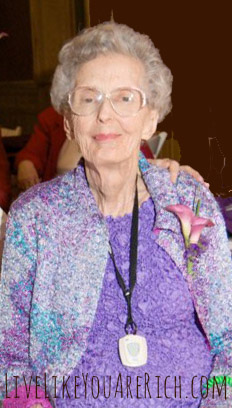 She LOVED beautiful scenery.
My mother told me that when they would travel together she would just gaze out at the scenery and it seemed to others as if she was lost in it. She would always say that she was, "drinking in its beauty".
Since hearing this story,  I have loved this descriptive idea of 'drinking in beauty'. 
I realized that that is what I had been doing in each of those moments during the week. I had been drinking in life's beauty.
 When you consciously follow the aforementioned steps, I can guarantee that no matter the routine task or moment, you will drink in Life's Beauty as well.

For other 'rich living' tips please subscribe, like me on Facebook and Follow me on Pinterest.