These Instantly Marinated Hamburgers are amazing!! There's no need to flavor them before or during the cooking process. They're instantly marinated beforehand by blending lots of wonderful flavors together and then mixing the marinade puree in with the ground beef for a gourmet patty. Making these burgers for family and friends is always a huge hit.
I was asked to post this recipe on Blendtec Blenders as a guest post. You can get the recipe by hopping over to Blendtec— simply click here.
I hope you enjoy it!
Save Big + Free Shipping on Blendtec Certified Refurbished Blenders by clicking here.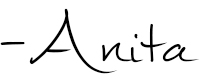 For other 'rich living' and money making tips, please subscribe, like me on Facebook, and follow me on Pinterest and Instagram.