My family loves to go to the lake. We all waterski, swim, tube, wakeboard, wakesurf, and play in the sand. The kid cousins have a riot playing together and the time always goes by way too fast! Going to the lake is one of the most fun things to do for us.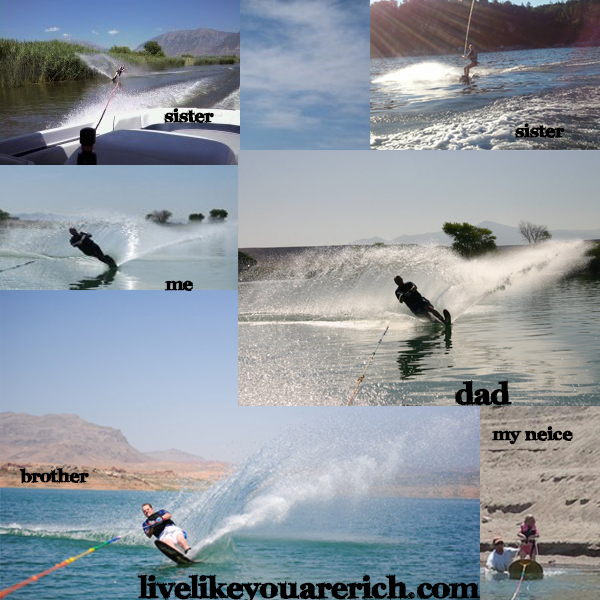 Growing up my family went to the lake at least four times a month from June to September. We'd spend sun up to sun down on the lake. Lake Mead and our secret lake are two of my favorite places on earth! I have countless memories there.
Some of my memories aren't the best—like when I told my mom I had put sunscreen on and I hadn't and then that night I was so red I couldn't move. I had to miss out on the next few days at the lake lying in bed at my grandparents' lake house because of my burns.
Or the time when my friends and I had an all young adults trip and didn't use sunscreen. I had the worst burns of my life! We went to Las Vegas that night and I can vividly remember us walking through Ceaser's Palace at a turtle's pace with bright red sore bodies. It was so miserable and painful we all left early. I don't know if any of us will forget it!
The great memories honestly were the ones when I wore sunscreen correctly. Being diligent—even as a kid, and wearing sunscreen properly enabled me to have a blast every day while visiting the lake and not being in intense pain.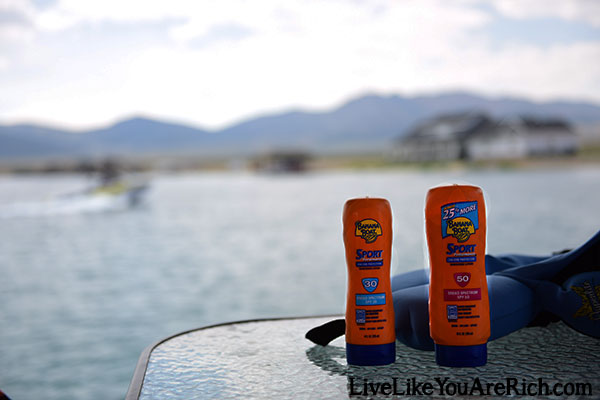 Side Note- I've seen a few things circling around on Facebook and the web negating the effectiveness of sunscreen. All I can say is having had countless experiences of using it vs. not using it, I know that it works! If I go out for a day at the lake without sunscreen I will come back with really bad burns (sometimes they even blister up they are so bad). If I am conscientious and use sunscreen correctly, I never burn. So I just wanted to throw this in there. People may say they've proven sunscreen's effectiveness to be false, but I say test is out on yourself if you doubt its effectiveness. I for one would never allow my family to go out for a day at the pool, lake, amusement park, etc. without having sunscreen on!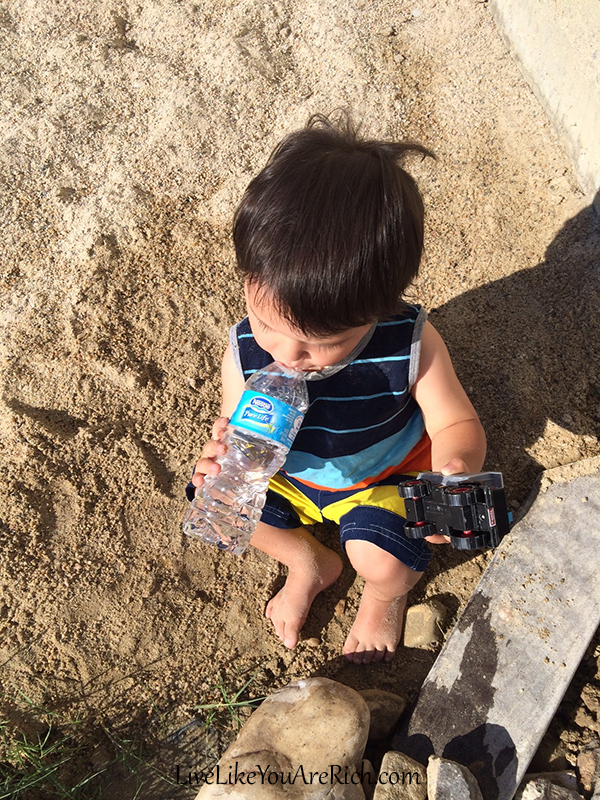 I wrote about 7 ways to protect your family from the sun here. The first tip is to wear sunscreen and since I wasn't able to add as much as I wanted to, here are some tips on using sunscreen correctly for you and your family:
Sunscreen does more than protect against sunburns, it protects against long-term effects that are not always visible, like skin damage and skin cancer. There have been a few people in my family with skin cancer. They are much more diligent about using sunscreen after their diagnosis. Protecting your family early on is the best thing to do to avoid it.

Planning ahead is key! This definitely applies to sunscreen. Before heading to your family outing, consider how long you will be outside and how many times everyone will need to reapply–remember to bring sunscreen for ALL outdoor activities, hikes, bike rides, four wheeler rides, swimming or even just a meal out in the backyard.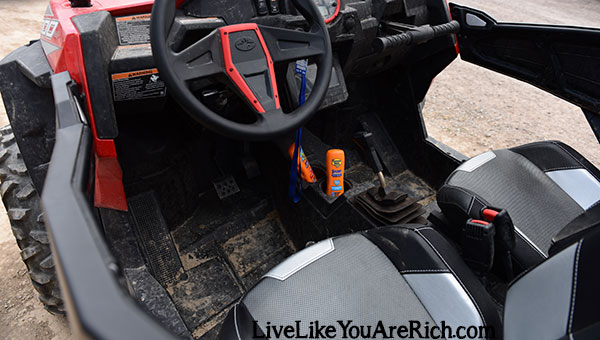 Use Banana Boat® . I'm most impressed with the quality and coverage of Banana Boat® . I use it for my family. Not all sunscreen is created equal, by going with Banana Boat® I feel confident that my family is protected from the sun's potentially harmful rays. I'm so impressed with Banana Boat® because: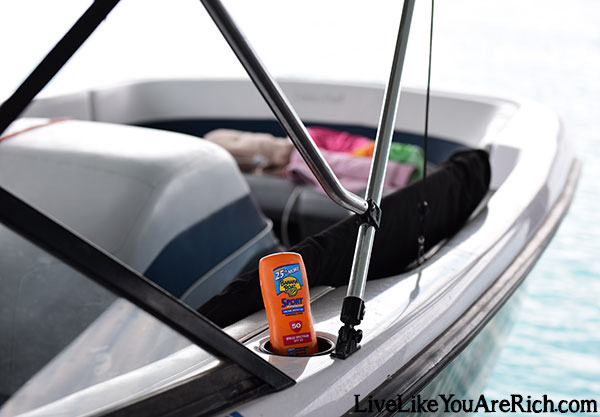 Be sure to apply 1 ounce (2 tablespoons) of sunscreen to you and your kids' entire bodies 30 minutes before going outside and reapply every two hours or immediately after swimming or excessive sweating.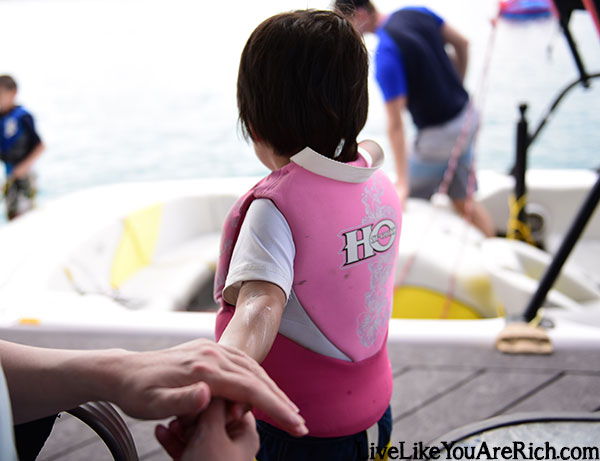 Reapply after you or the child has dried off so the sunscreen can adhere. Often my mom would tell us kids that we couldn't go on a tube ride or boat ride until we dried off and reapplied the sunscreen.
Don't forget commonly forgotten areas like the scalp/top of the head, hands, feet and toes.

Family gatherings can be hosted under many different conditions. If there is a chance you'll be in sun for awhile pack the sunscreen. Even in the winter you can get easily burned on the slopes from the reflection of the sun off the snow and through clouds. Sunscreen isn't just for the sunny summer months.

A tip for the kids– if you make sunscreen application fun, they will want to take part. Make up lyrics to your own melody to sing while applying sunscreen. It keeps them engaged and makes it feel like less of a chore. My cousin and I always had fun applying sunscreen to our face. We'd mirror each other's moves and then sometimes we would close our eyes, put sunscreen in our hands and white wash our faces. Apparently, I enjoyed it because here 25 years later I still remember doing that.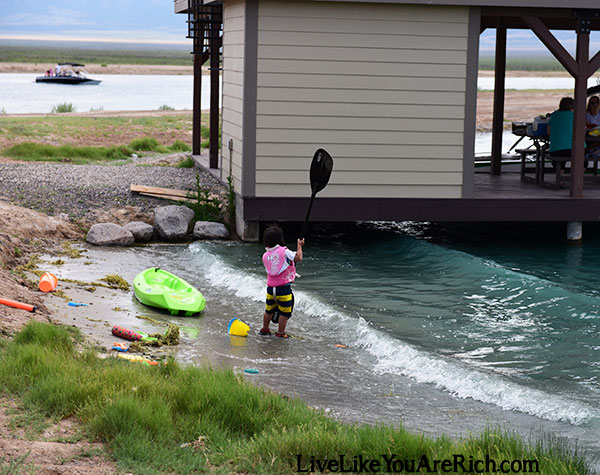 If you have older kids who won't reapply you can set rules like my mom did. Don't allow them to take part in X, Y, or Z until they have reapplied. Or if they are old enough tell them if they get burned they won't be able to go to the next day's activities. It only took one of my parents leaving me at the lake house all day while everyone was out at the lake to learn a life-long lesson to use sunscreen properly.
Be more mindful about babies. Babies have a new skin that is more susceptible to burns from the sun. Banana Boat® has a baby sunscreen that is excellent. Be to sure to use hats, shades, and reapply sunscreen on babies more often.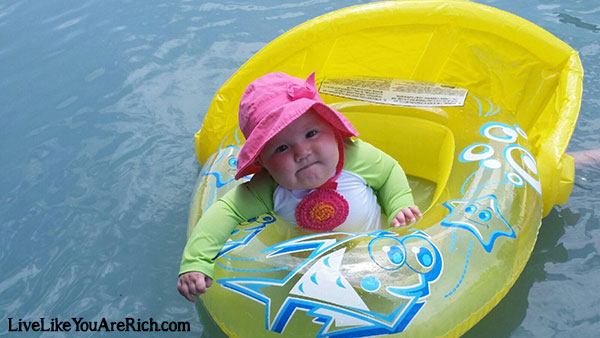 What are your favorites tips and tricks that have to do with sunscreen?

For other 'rich living tips' please subscribe, like me on Facebook, and follow me on Pinterest and Instagram.