Having this Just Add Magic Birthday Party for my daughter was just the perfect fit.
She loves the hit show, "Just add Magic" found on Amazon Prime. She has watched every episode at least twice.
I've watched most episodes along with her and I also enjoy it. I like how it is well written, creative and clean/appropriate. It is a great family show—especially for younger audiences.
When we were thinking of a theme for her 6th birthday party (delayed a half of a year due to COVID19 regulations); I suggested a Just add Magic party and she was extremely excited about it!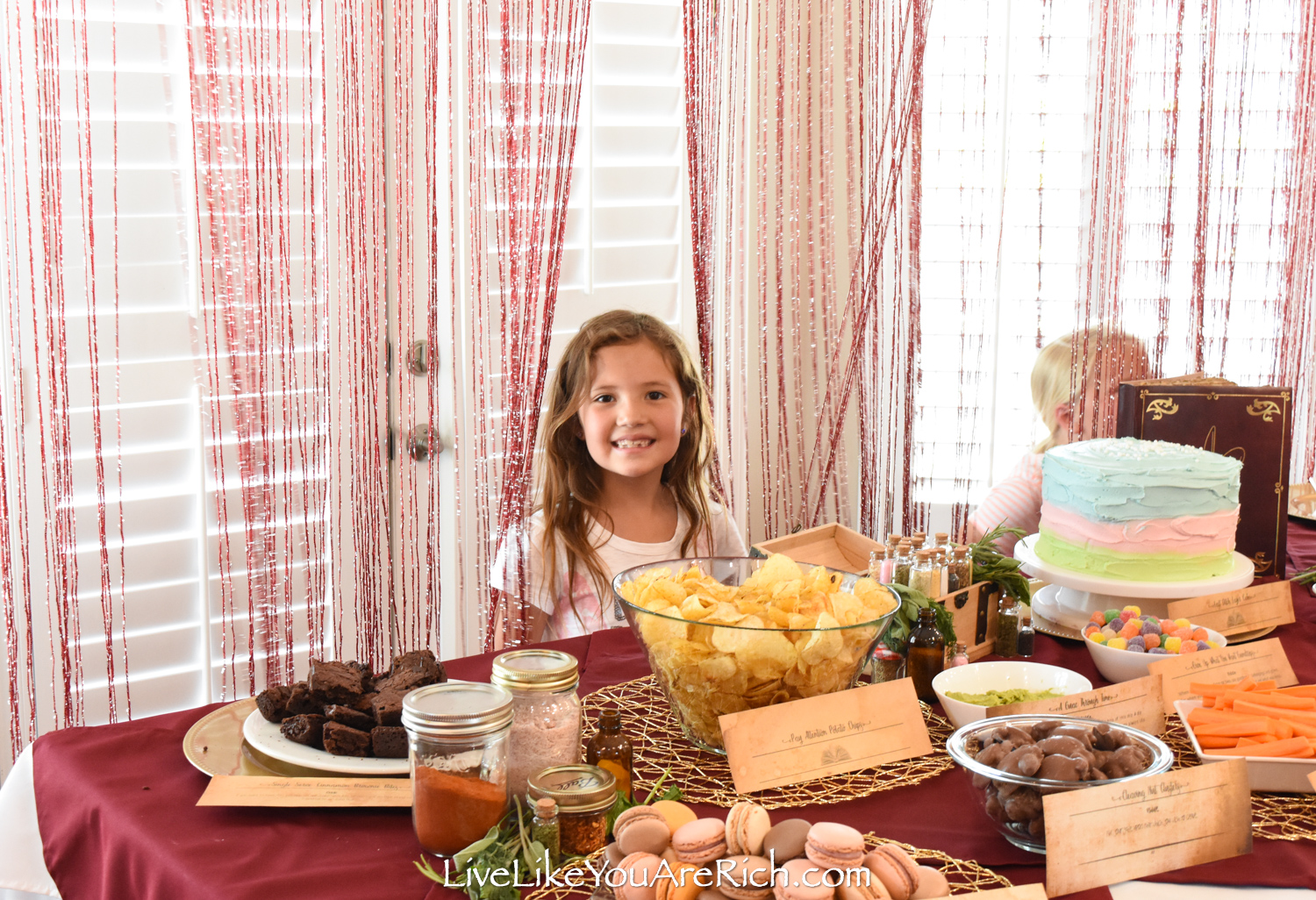 It was such a fun party theme and since Just add Magic is a magic cooking/baking show, it was easy to find food and ideas for a party.

First, we sent out invitations. I was able to make them for free since I already had the toner, photo paper, and some envelopes left over from other invitations.
You can Download this free Just Add Magic Birthday Party invitation (JPEG or PSD versions) by clicking here.
Next, we began planning the party. This specific blog post showcases the food and banquet table we put together, I will be posting a few more posts with a few of the individual recipes, the favors, and the activities as well.
I normally search the internet for party inspiration, but I couldn't find any Just add Magic birthday parties online (by googling and searching Pinterest).
I am very glad I had watched most of the show with my daughter because I knew many of the items that were made. I was also familiar with the story line which gave me ideas/inspiration.
For decor, I used our kitchen table and went with a gold, white, and burgundy color scheme from the book. Another color scheme that worked was the blue pink and green colors in the last ditch layer cake, Lunar lollipops, mochi, lie-m mints, and memory mallows.

For the centerpiece and as my daughter's birthday gift, I ordered this darling leather bound book off of Etsy.
I'd recommend if you buy from this seller to select the option for the fewest recipes to come with the book as possible—reasons why will be highlighted in this post about how to put the cookbooks together here.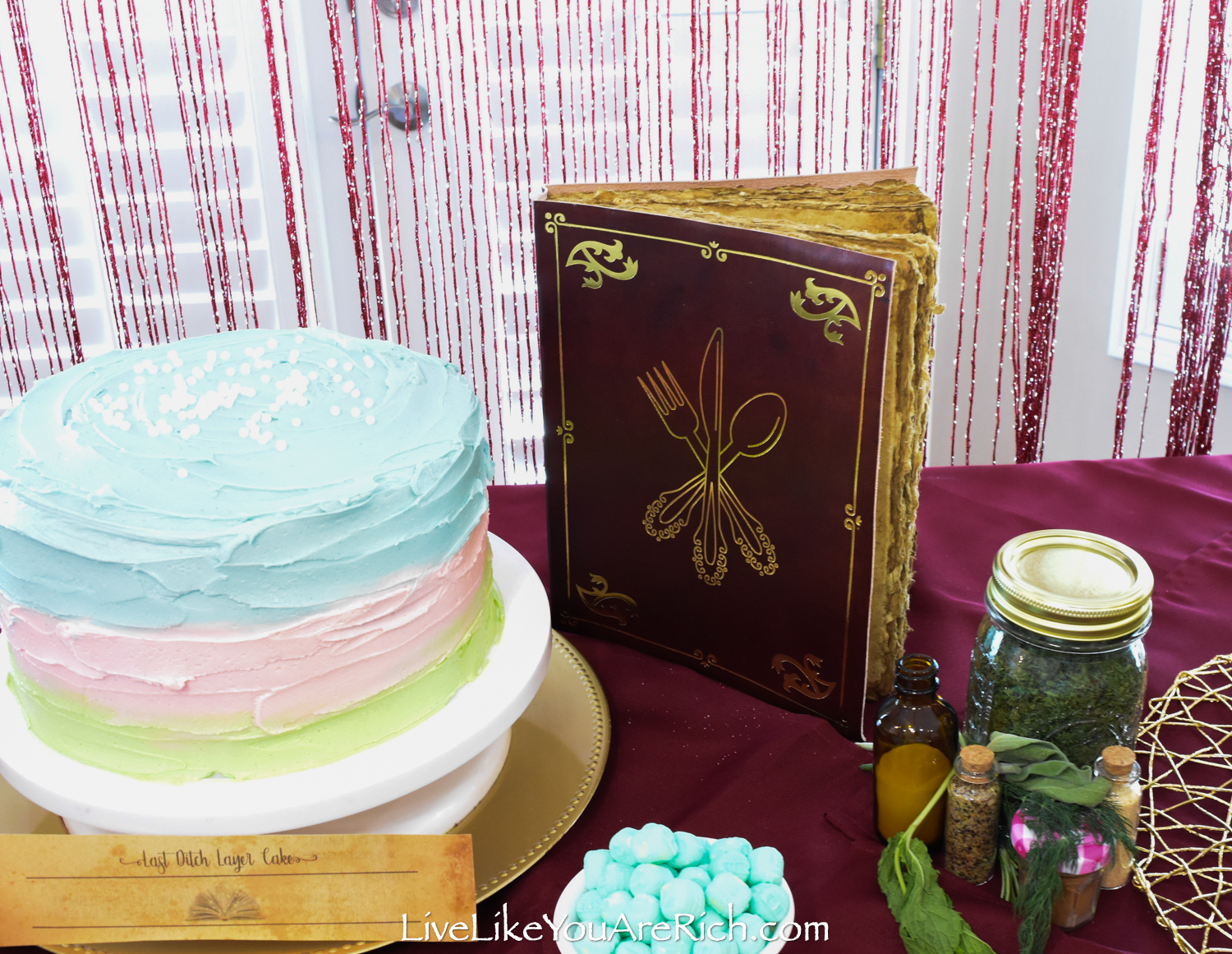 So, in addition to buying the leather bound book, I ordered the Just Add Magic recipes in PDF/Word document off of Etsy from this different seller.
See post on DIY Just add Magic cookbook and spice boxes.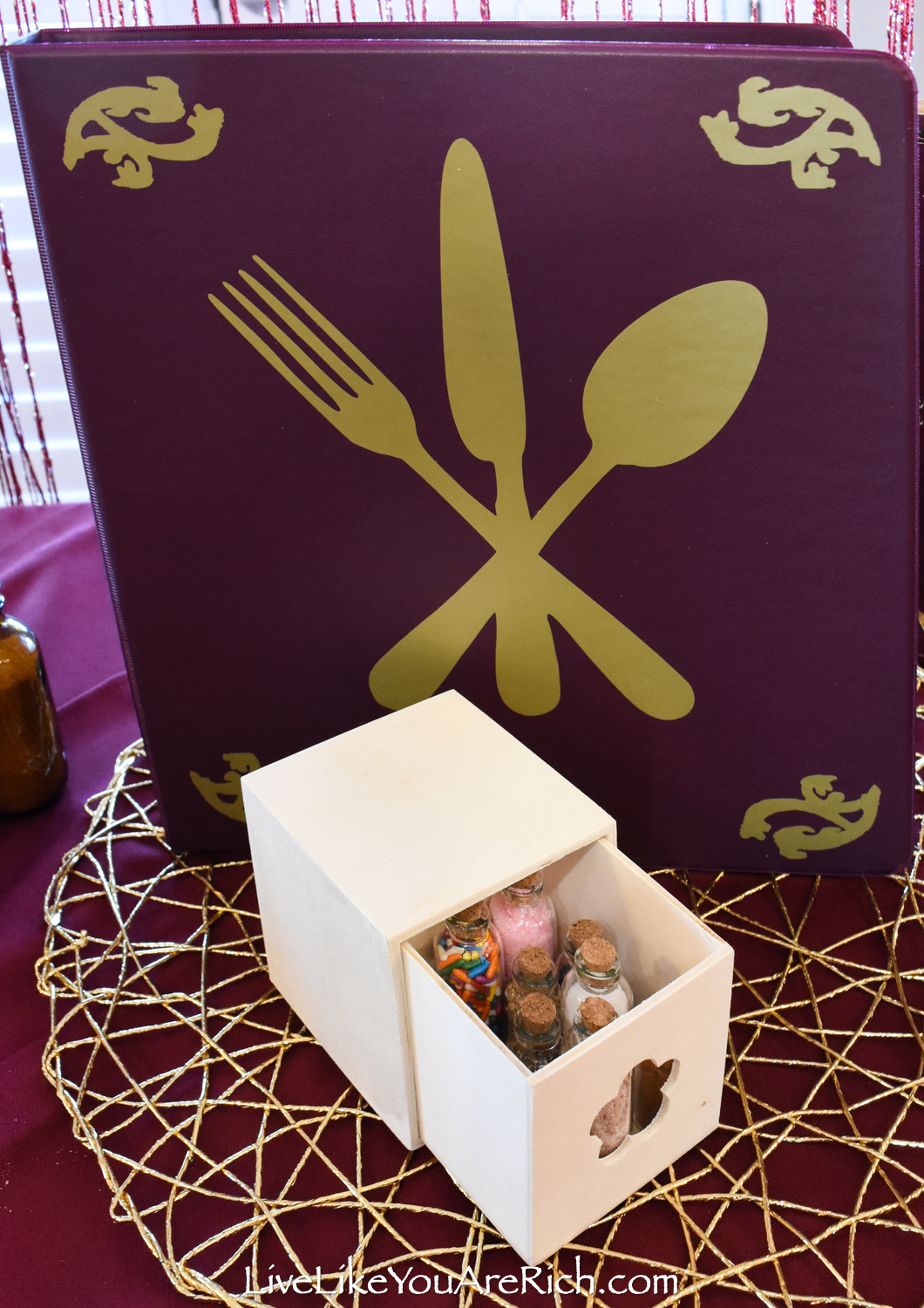 For decorations, I collected a variety of jars and bottles. I ordered these little spice bottles here and filled them with spices some of which I had, made, or bought. I had the jars and found the amber bottles in my craft room which were originally ordered here. I bought the little corked bottles and found more at the Dollar Tree.
More details below each image.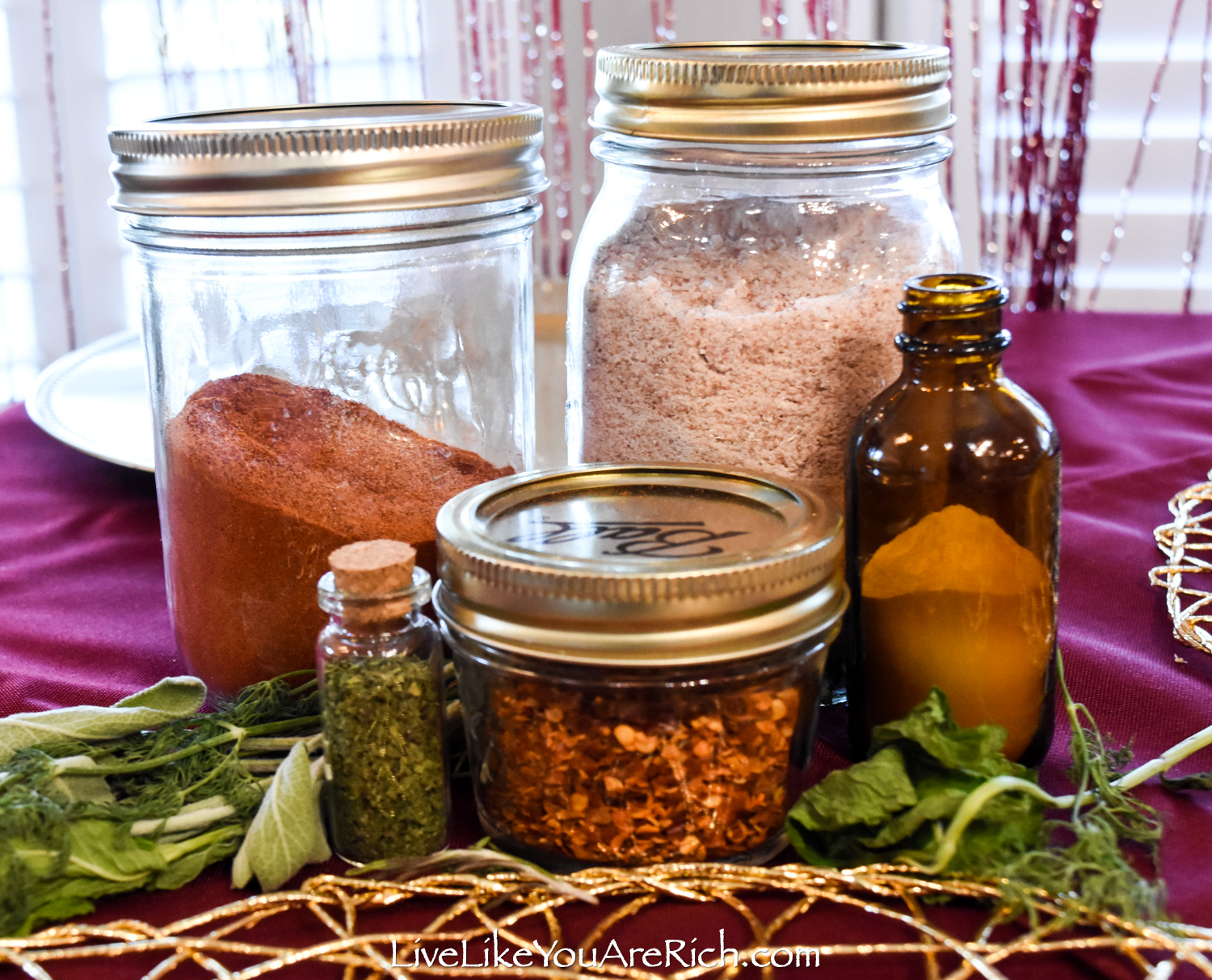 From left to right: Paprika, Parsley, Crushed red Pepper, Pink Himalayan Salt, and Baking Powder.
I had or bought all of the pictured spices at Dollar Tree.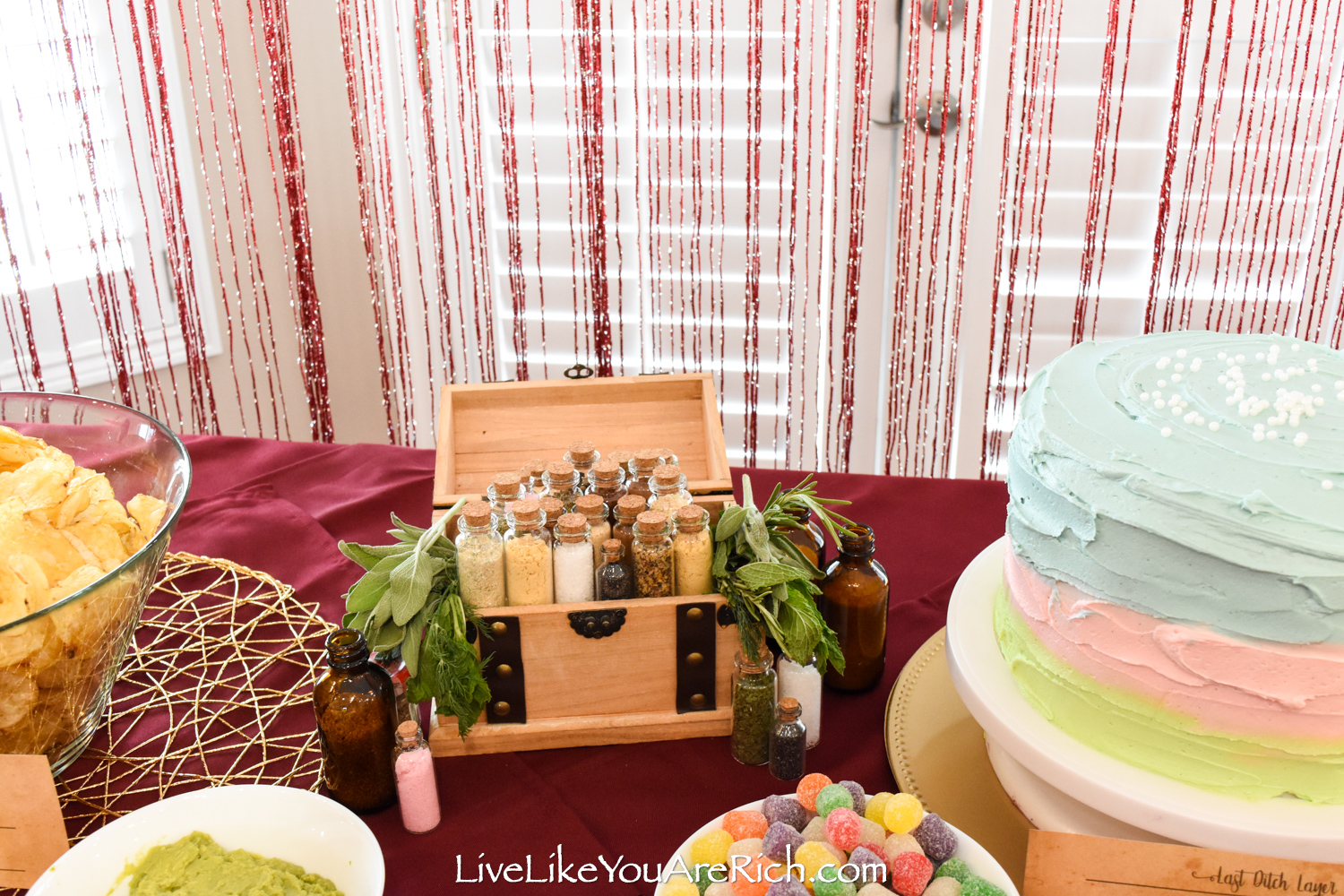 I had the treasure chest/spice box (I also used it at my daughter's 4 year old Mermaid party). I just put a random assortment of spices I had in my spice rack into these little bottles. I bought them on Amazon and/or at the Dollar Tree using a small funnel that came with this set.
To give the small bottles some height (to stick out over the edge of the box), I used a box of baking soda inside (sitting on its back) to set the small bottles on.
I also placed sage, parsley, mint, dill and other fresh herbs (bought at grocery store) in the treasure chest and around the table.
My daughter and I made the pink Kalimba cane sugar that you see in the large mason jar. To make it just stir sugar with a drop of pink food coloring.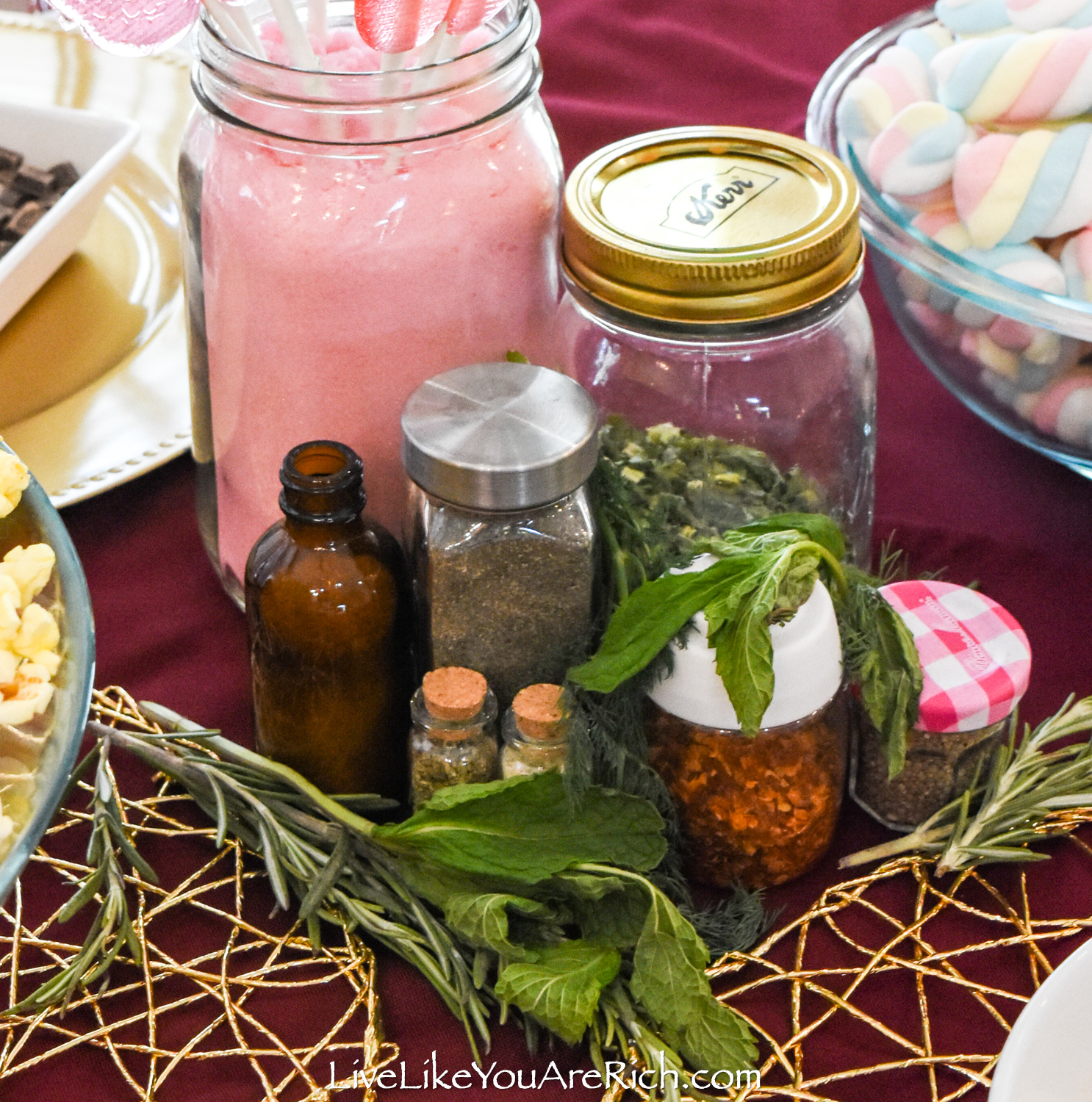 Above…From left to right. Back row: pink Kalimba cane sugar, dried chives. Middle row: baking soda, pepper. Front row: basil, mixed seasoning, crushed red pepper, and couscous.

For the table decor I used Gold metallic foil placemats found here or similar here, a white tablecloth, and placed a few gold chargers I had purchased from Dollar Tree. It worked out that I had already purchased these items for other tablescapes and just ended up reusing them.
I didn't have anything burgundy/maroon so I purchased a pack of 12 burgundy/maroon linen napkins here.
We hung these 3 darling curtains found on Amazon in Claret Red here. I had the backdrop stand that held the curtains. My husband purchased it for me as a gift. It came in a lighting kit and is still being sold.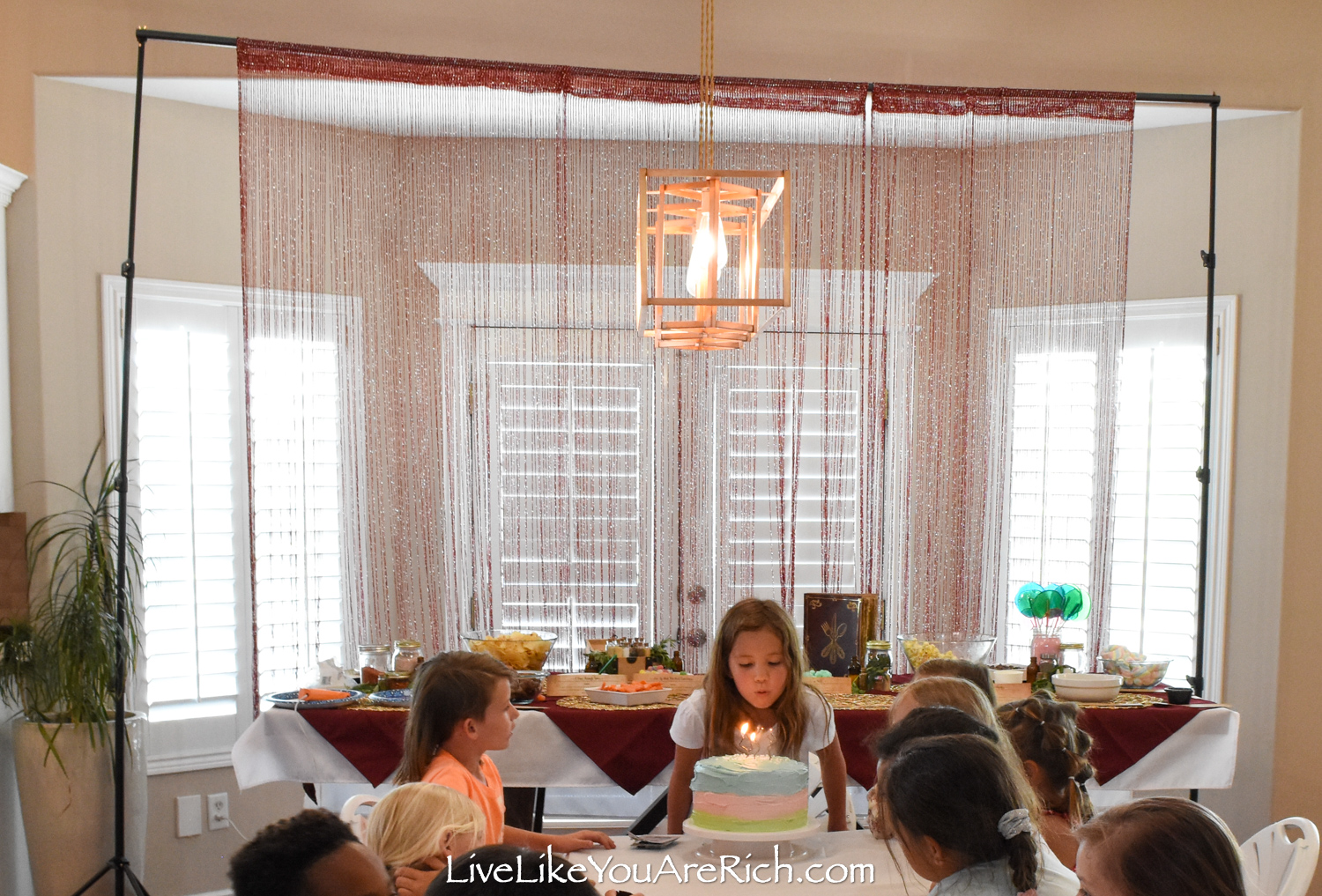 Aurora and her party guests loved playing with the fringe…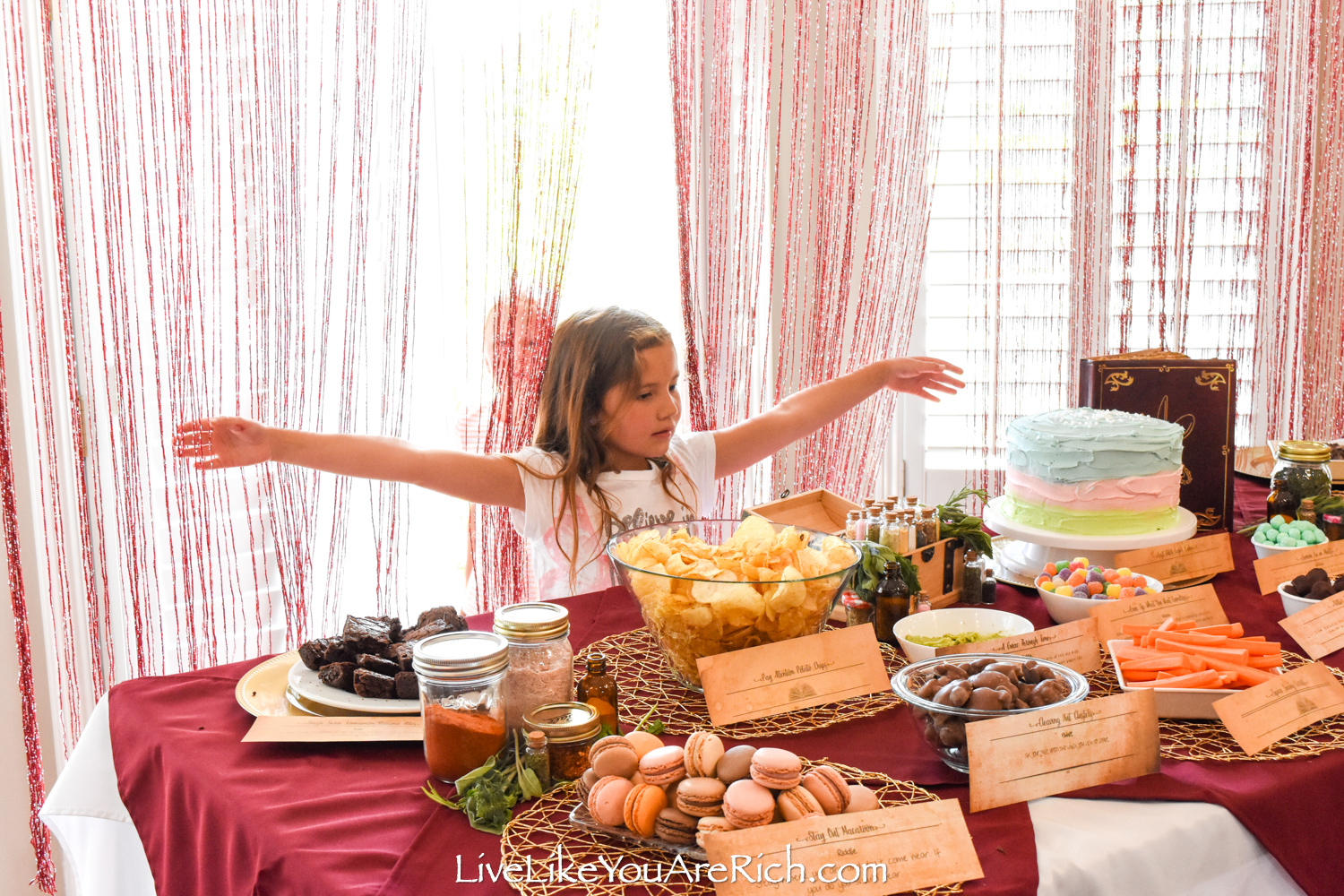 and peeking through the curtain.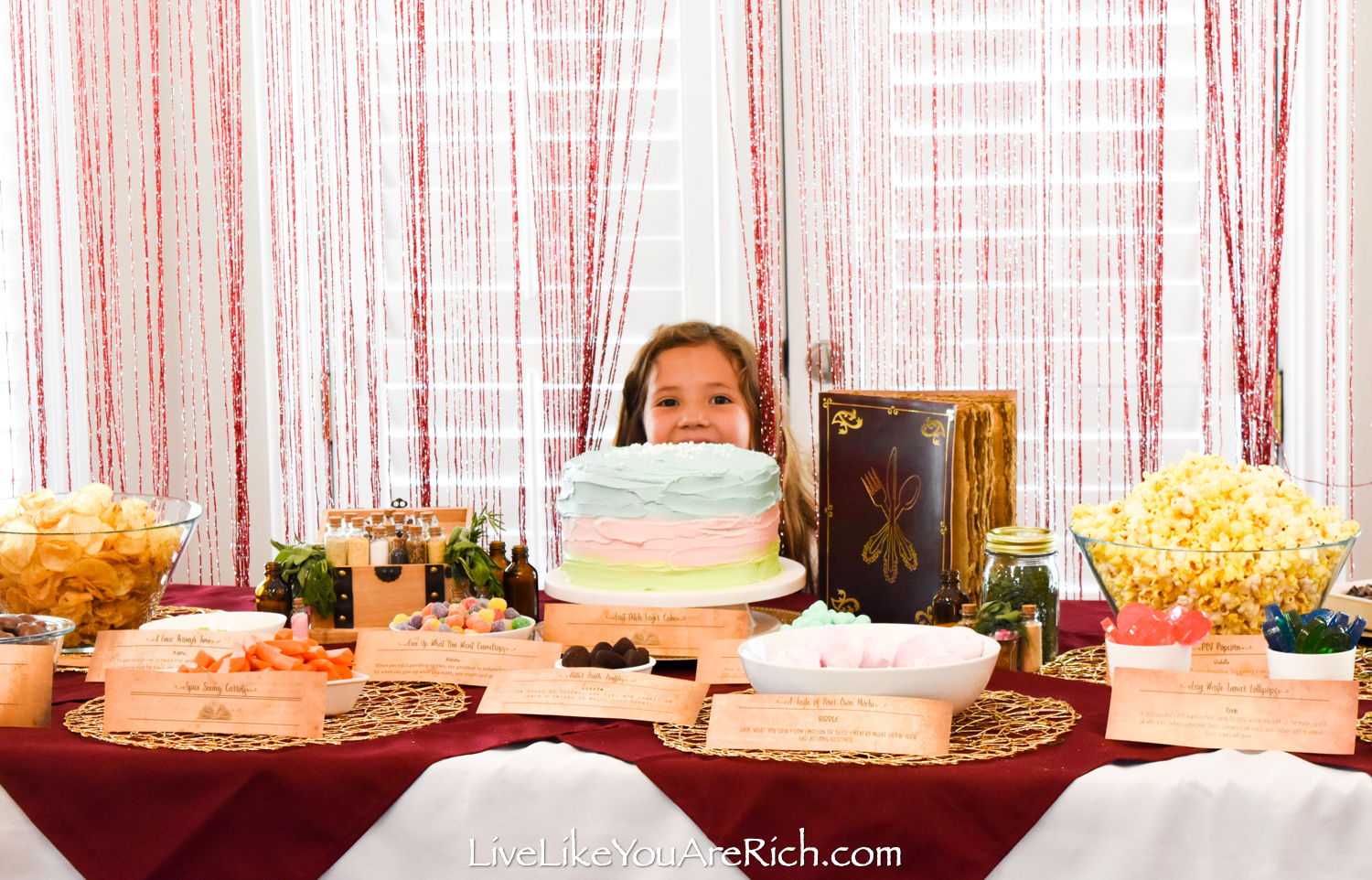 I took inspiration from the show for the food. Everything on the table was made or mentioned on the show.
To save time, the only things I made were the Lay Waste Lunar Lollipops, the Single Serve Cinnamon Brownie Bites, and the Last Ditch Layer Cake.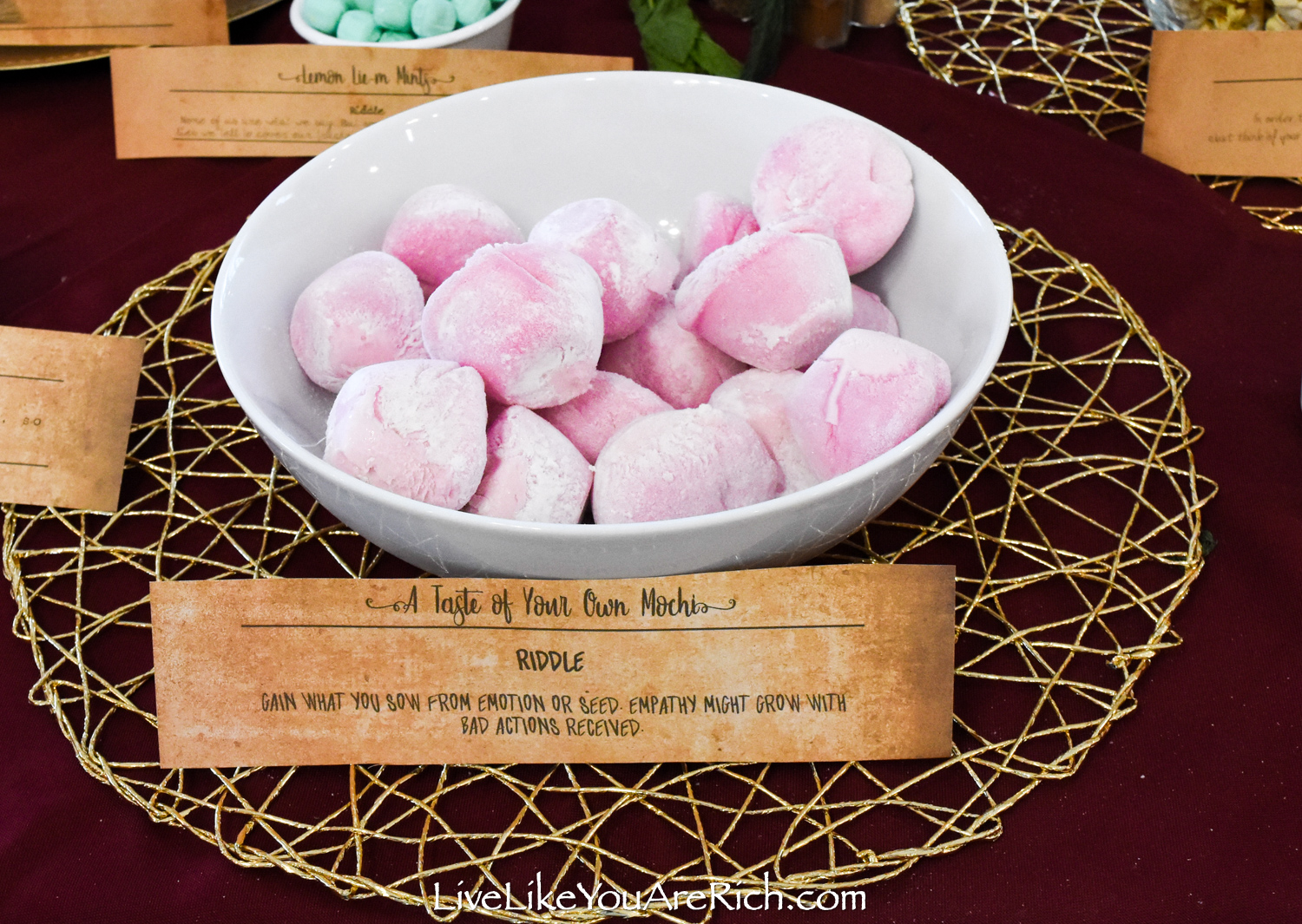 I found pink/strawberry mochi at Target. I've seen at other grocery stores and Costco as well.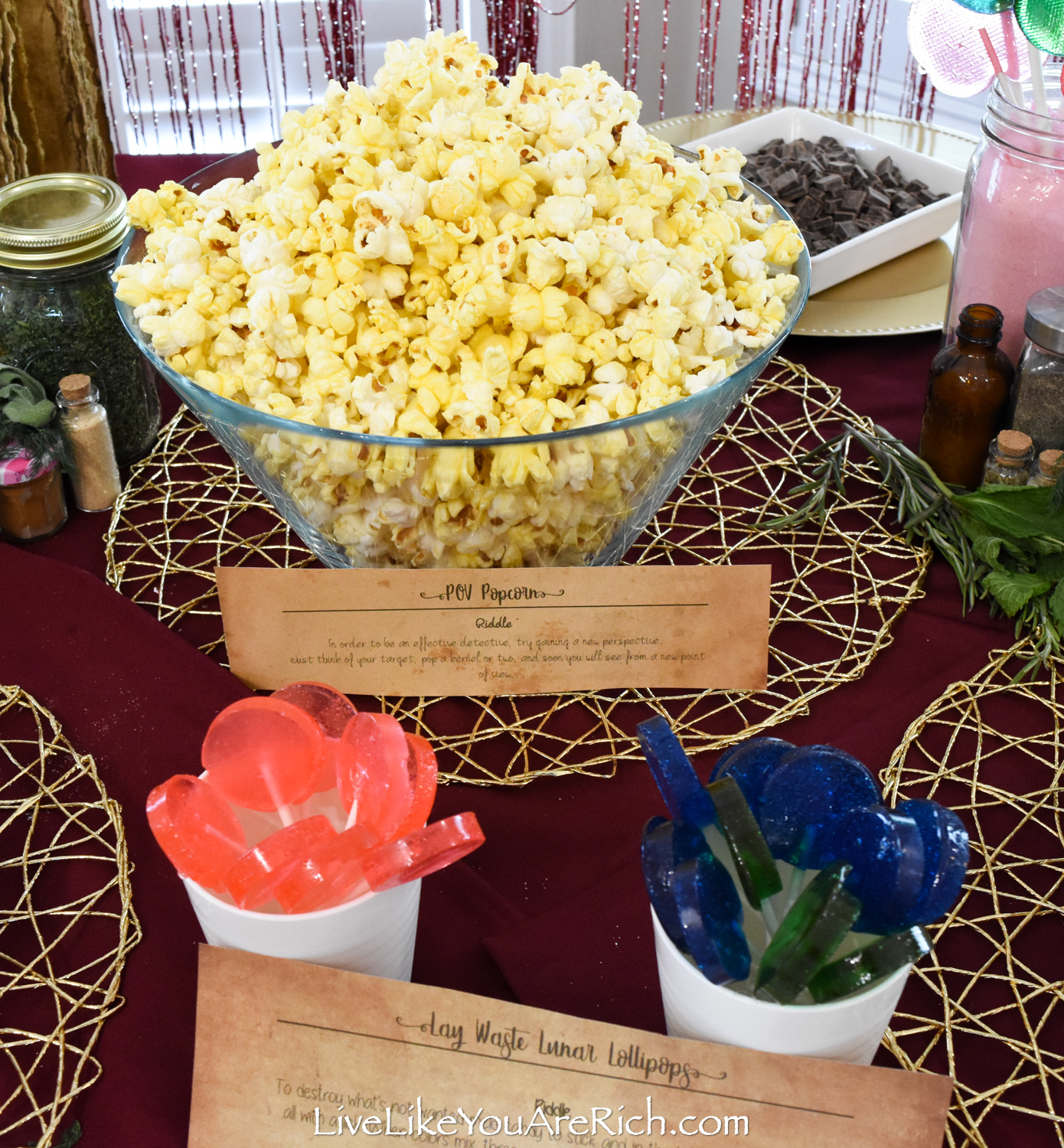 We have a popcorn maker so to make the POV popcorn, I just popped popcorn using our popcorn packs that we order for it.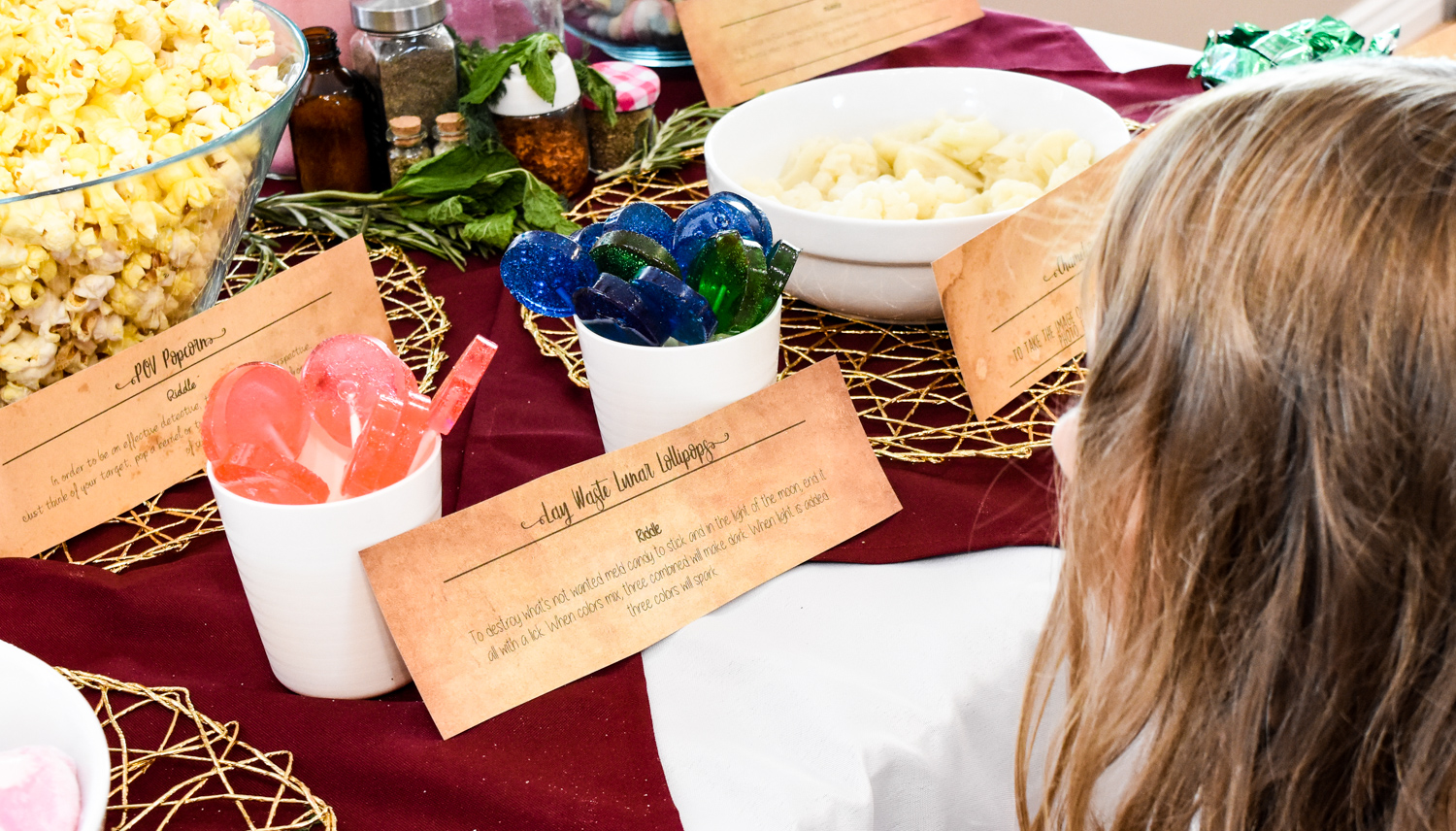 I made two sizes of lollipop; one size was easier for the party guests to eat and the other was closer to the size the girls made in the show.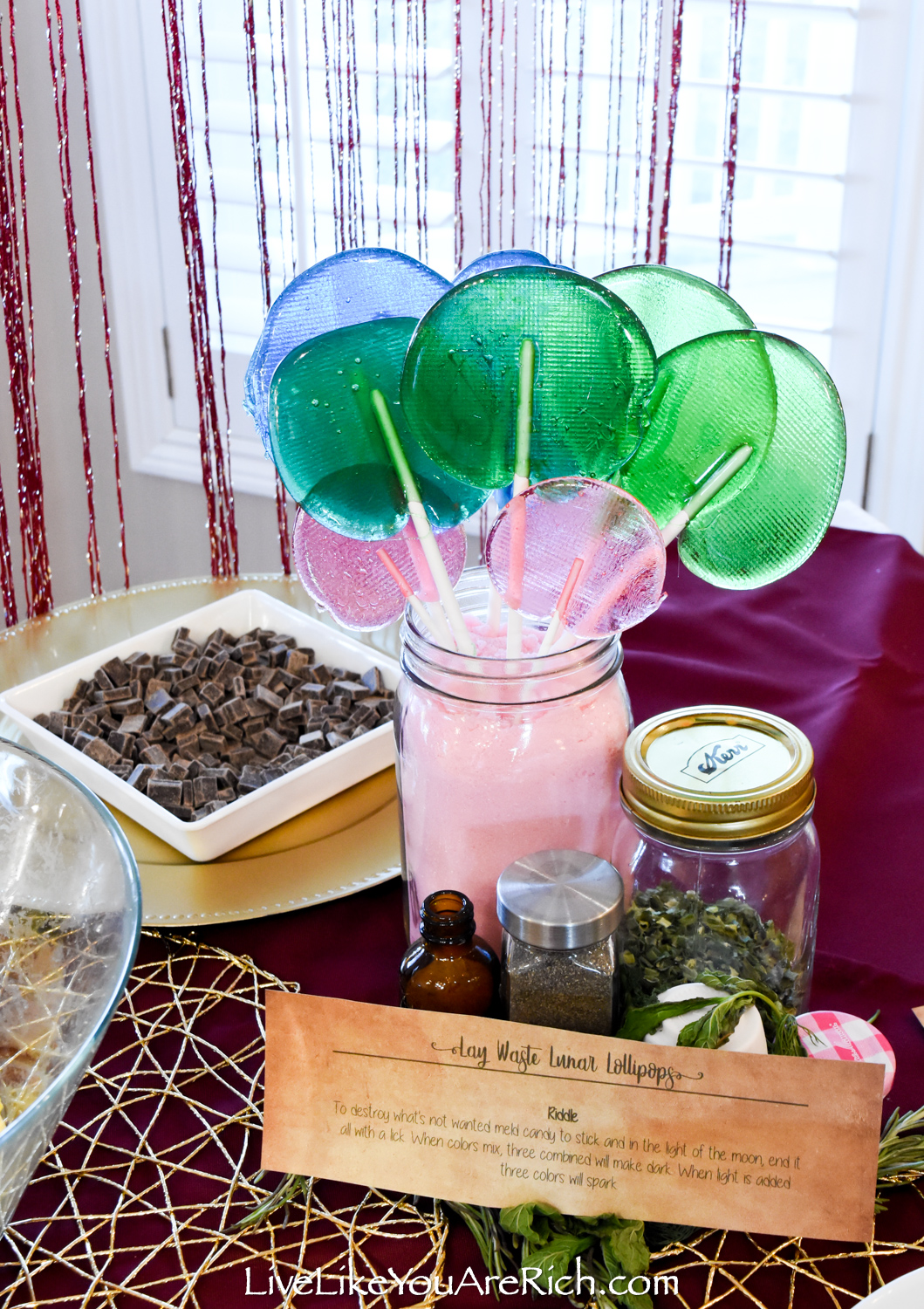 Here is a tutorial on how to make these Lay Waste Lunar Lollipops.
We made the Kalimba cane sugar jar in which the Lay Waste Lunar Lollipops are displayed.
Behind the Lunar Lollipops I put a bowl of me merwaldian cocoa nibs that they refer to in the show to bake with.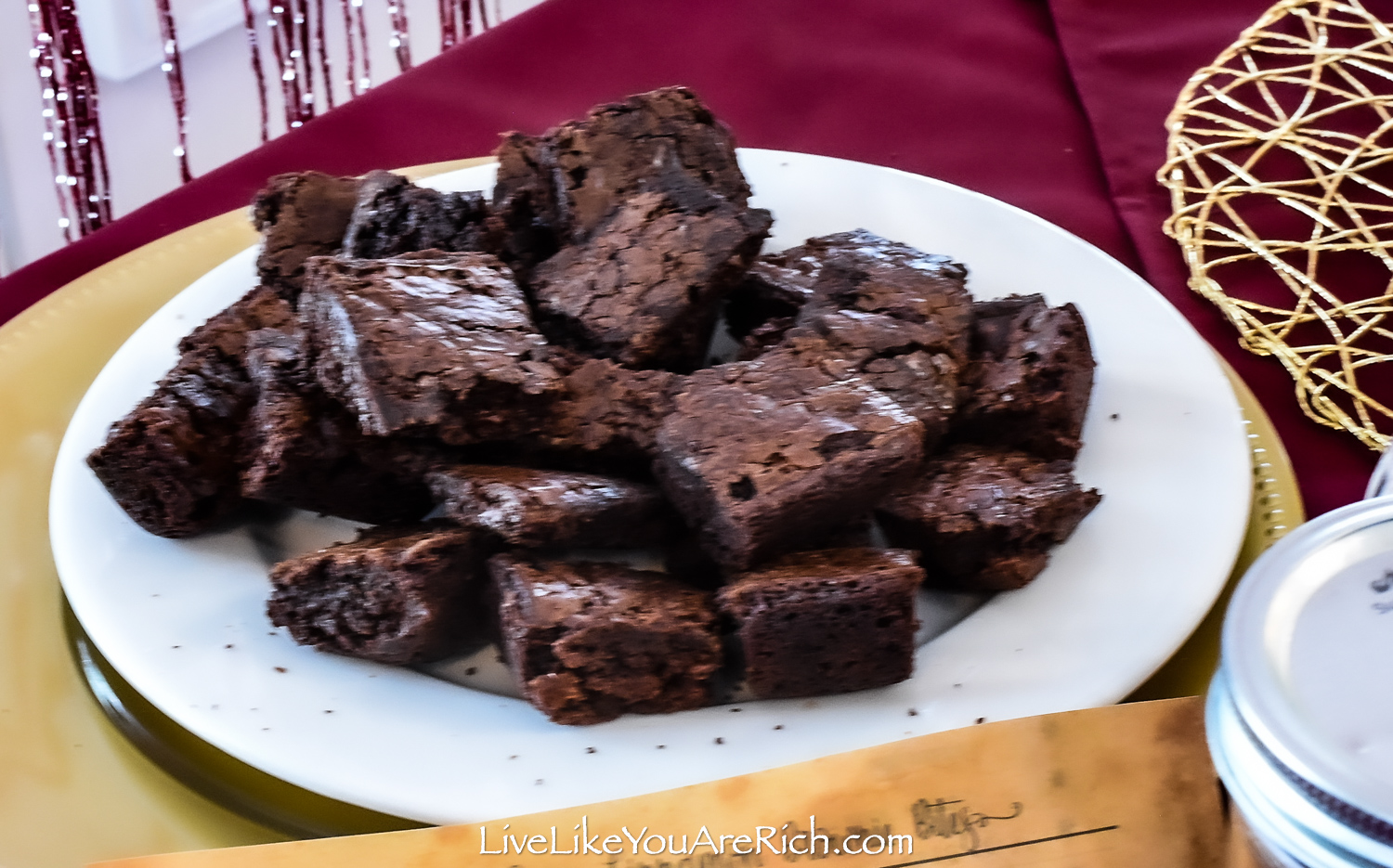 The Single Serve Cinnamon Brownie Bites are just made using a brownie cake mix (Ghirardelli is my favorite) and then mix 1 1/2 tsp of cinnamon in the batter before baking.
I could have made these from the show's recipe but I was trying to make things as efficient for me as possible.

Cleaving nut clusters were bought at Costco (Kirkland chocolate macadamia caramels).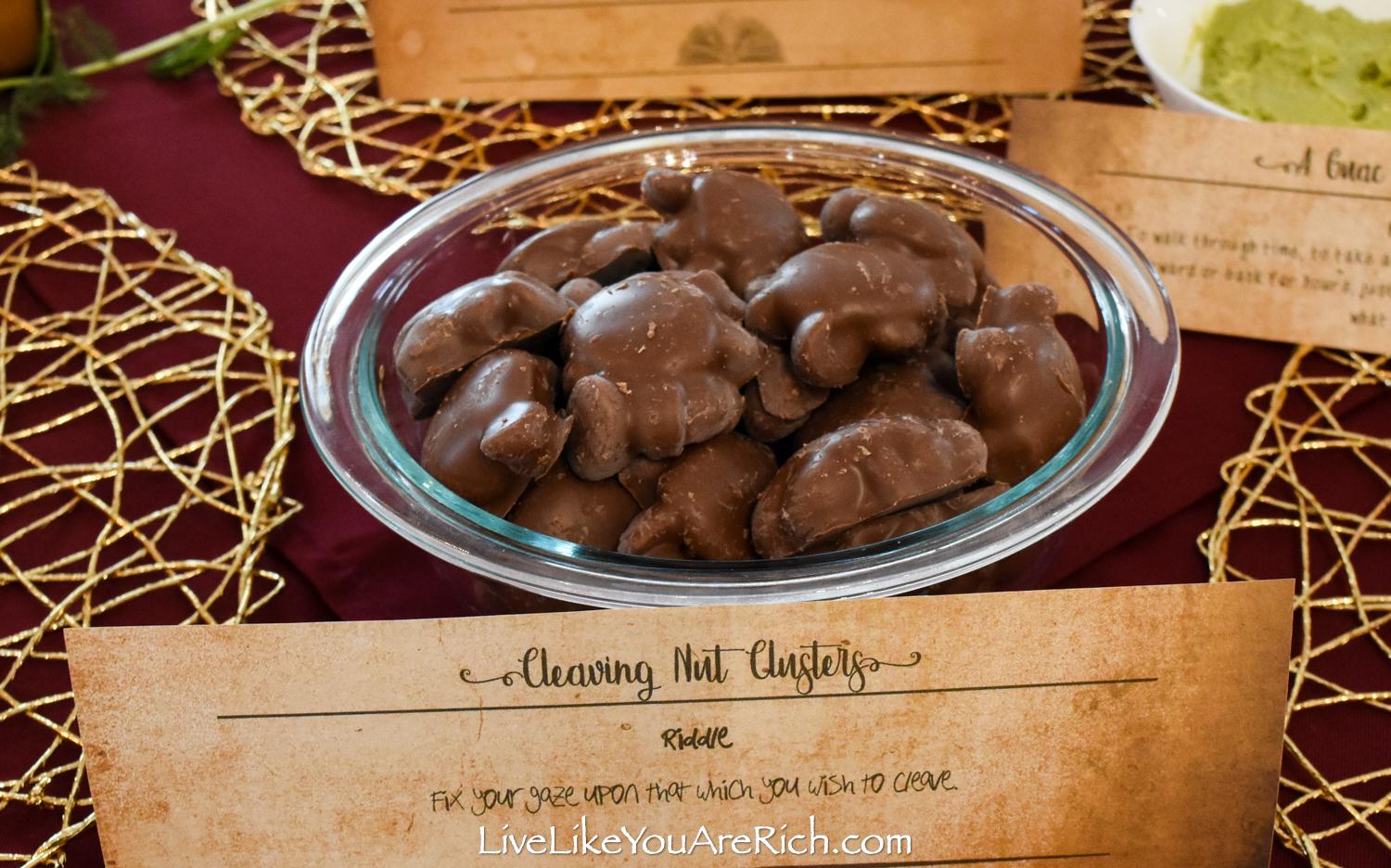 My daughter and I made the Last Ditch Layer Cake tutorial.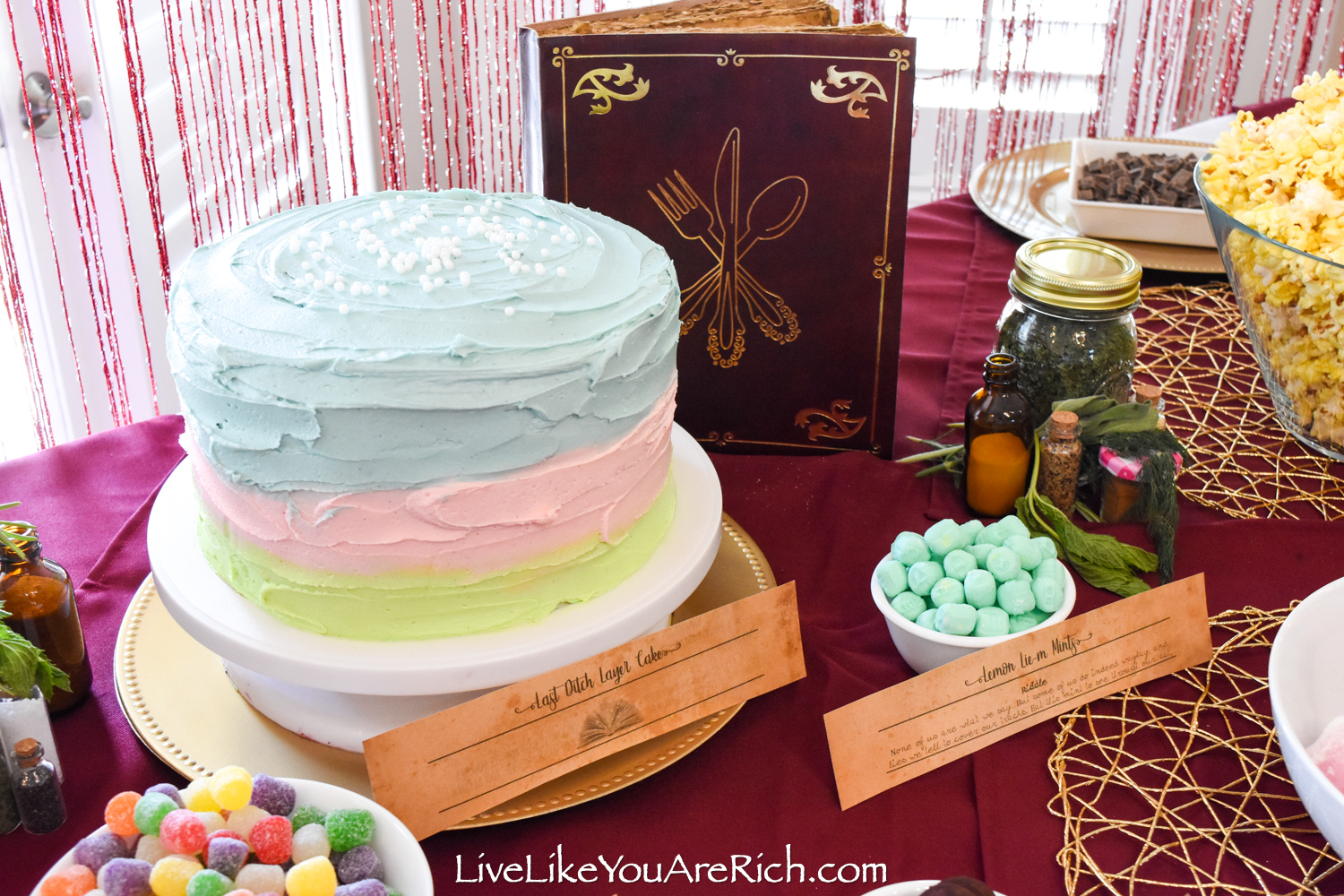 It was so fun for her and I to make the cake together. She did a lot of the icing work and did a great job!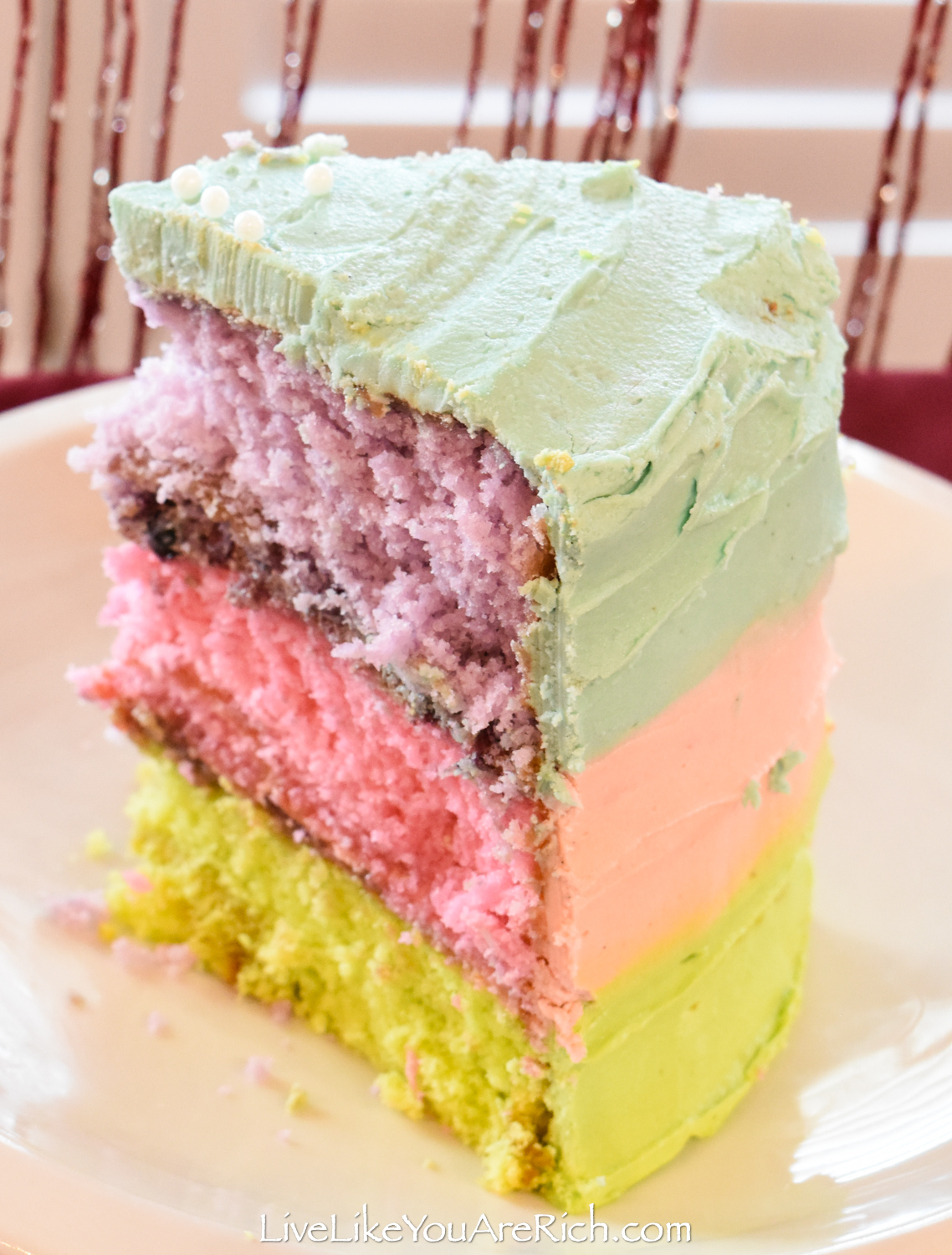 I found the spiced Give Up What You Want Gumdrops at Dollar Tree or here.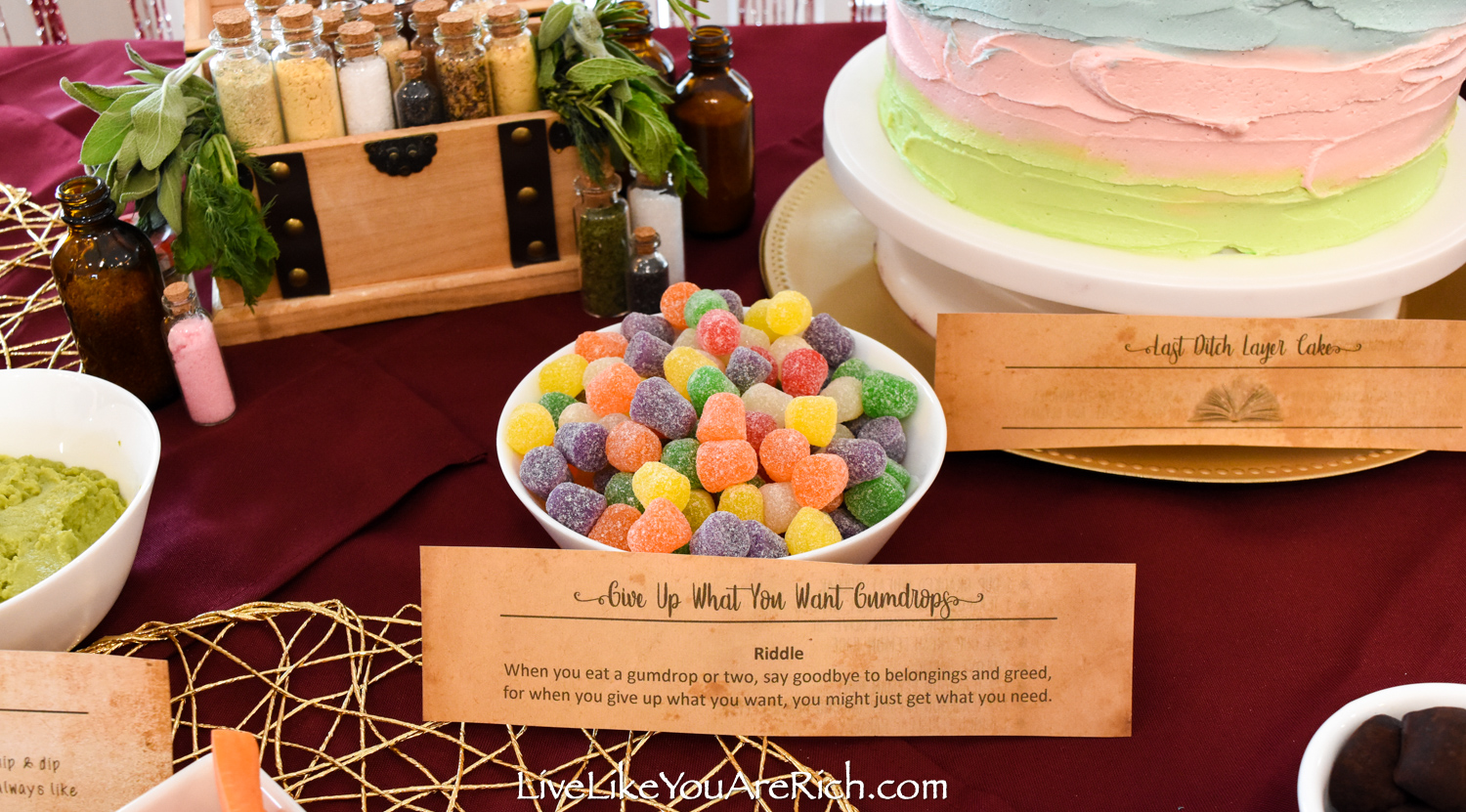 The Pay Attention Potato chips are just a big bag of plain kettle chips.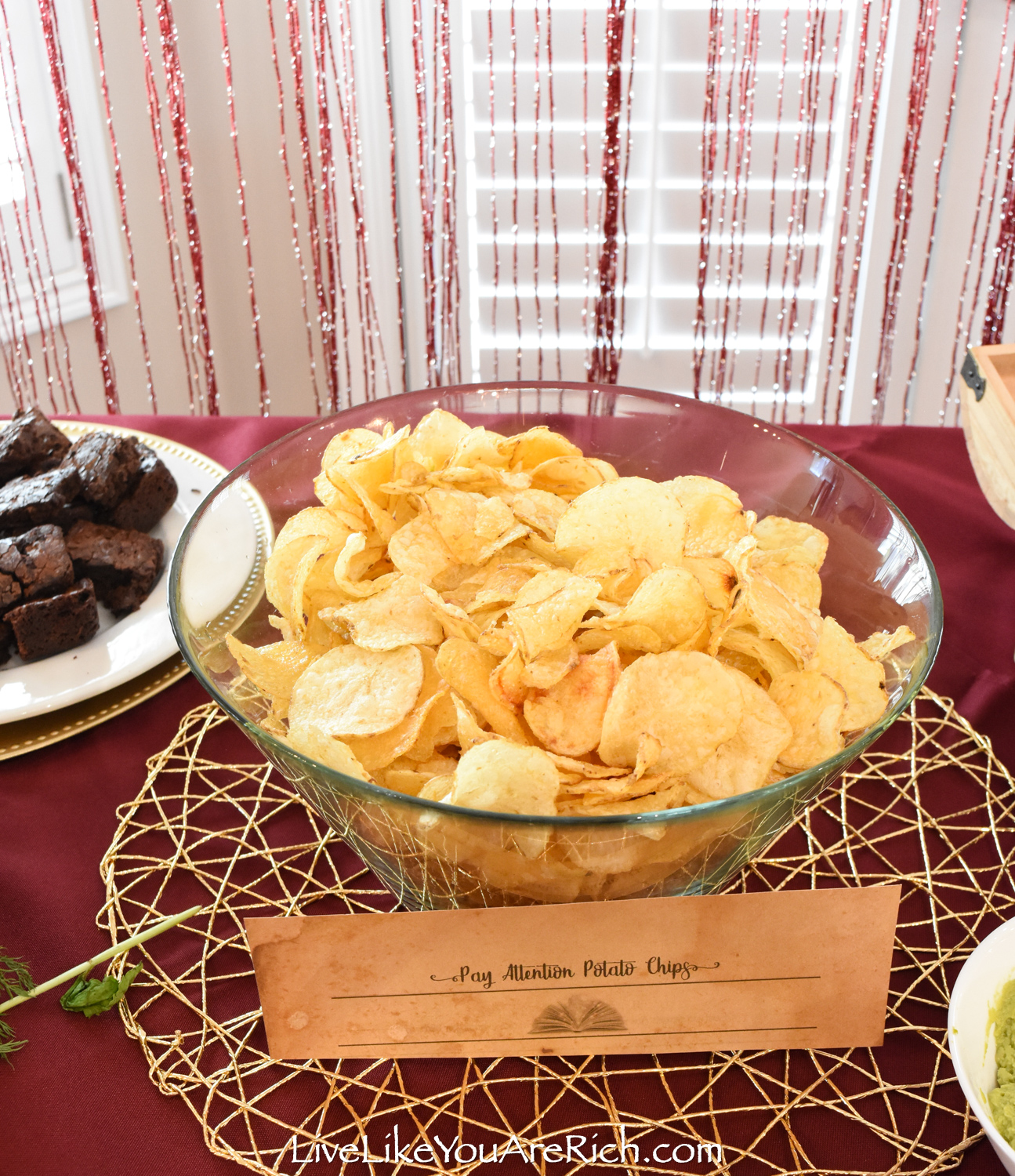 Next to the potato chips I put a bowl of mashed up avocado for A Guac Through Time. Had I had more time I would've made real guacamole—this is my favorite guac recipe.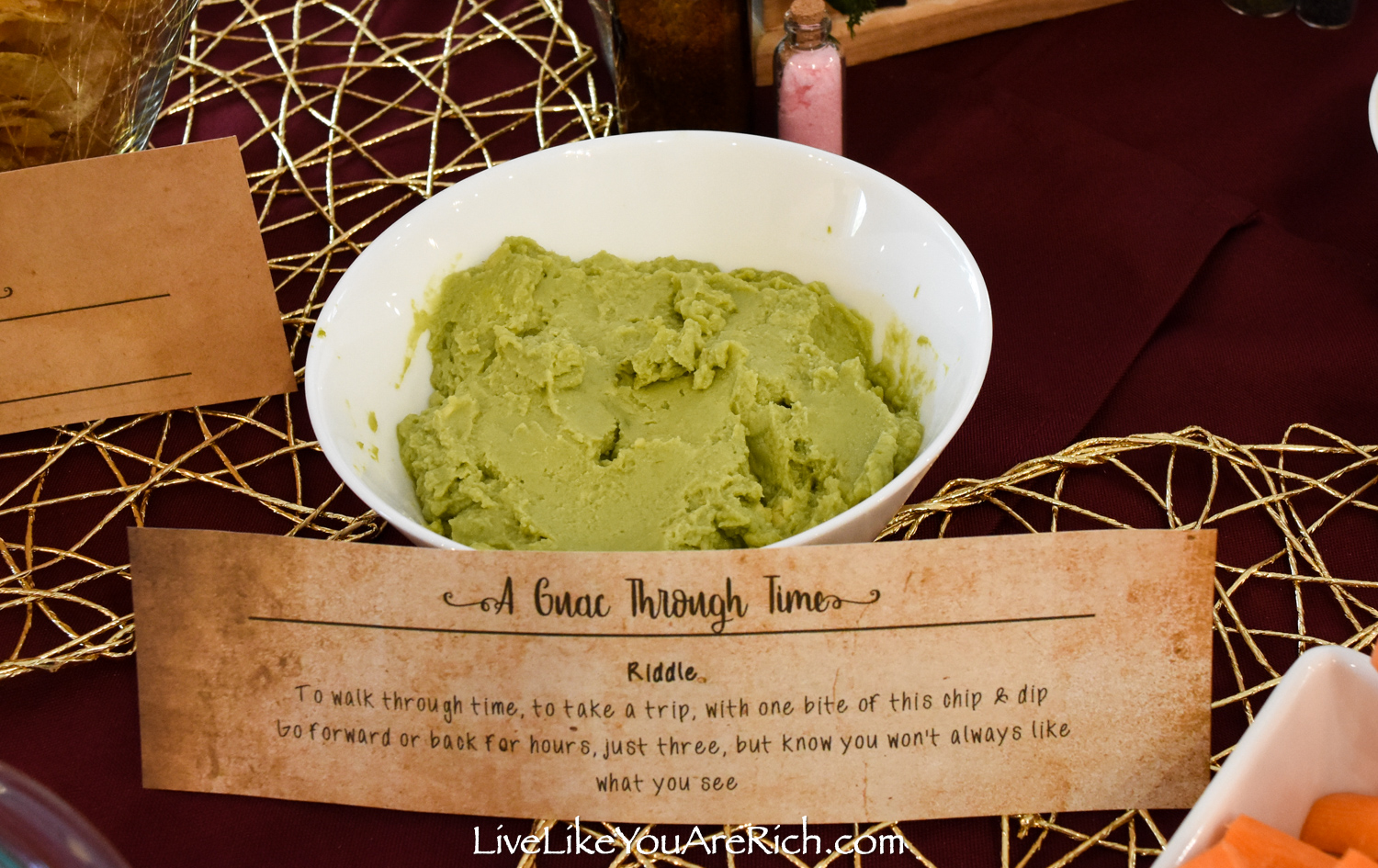 I couldn't find a name for the macaroon that they used to keep Chuck out of Lavender Heights so I just made up a name and a riddle really quickly.
I was in a huge hurry when making these name tags. Had I had more time I think I would have named these 'You've Been Macorooned'. I think I would have tweaked the riddle I made up a little as well to say, "Stay where you are and do not come near. If tried, you will find an invisible barrier to fear." I have made this change to the handouts for these food tags that you can find here (download PDF here and Word doc here). Note that with the Word Doc you'll need to download a lot of fonts to make it look like mine. See the supply list below for the list of fonts you'll need.
I bought these macaroons at Costco in the cheese/dip/refrigerator section.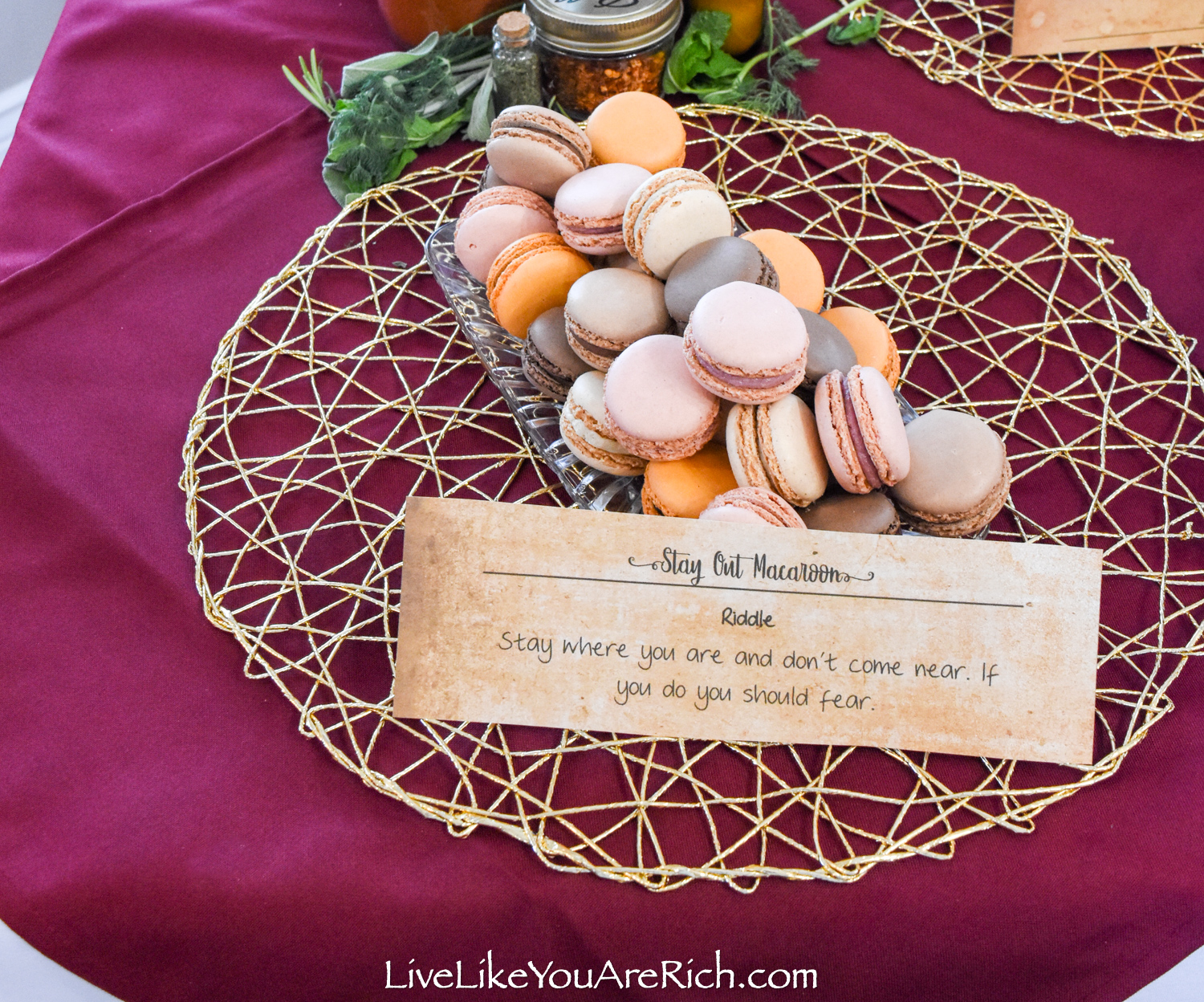 I added some Spice Seeing Carrot Sticks to the table.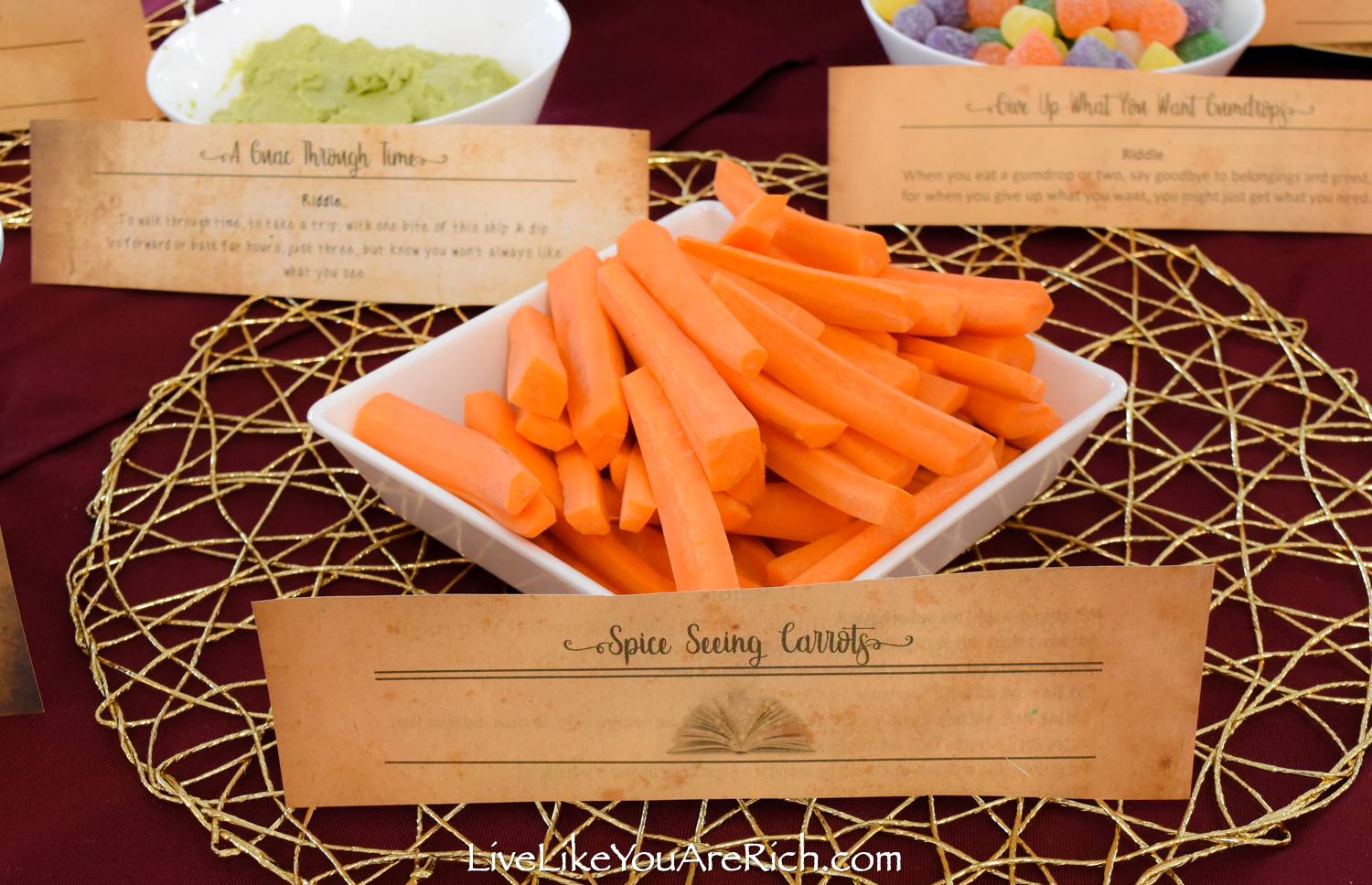 Chameleon Cauliflower is slightly pink in the show but instead of dying it, I tried sprinkling pink salt on it which unfortunately did not show through; I left it as is.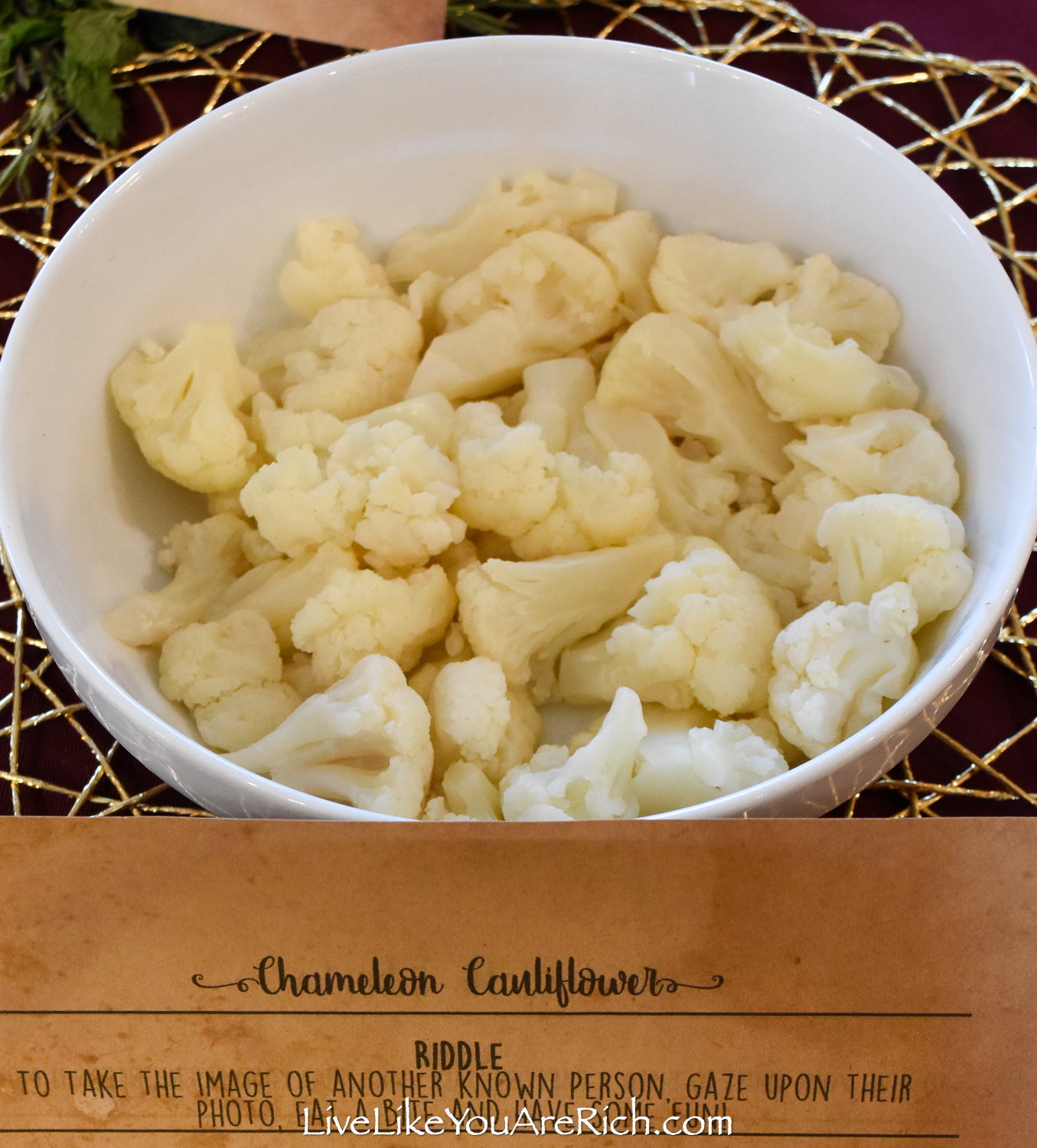 Mind peering peppermints found at Dollar Tree. I started with peppermint chocolates but those were eaten before I could get a close up photograph so I replaced them with these butter mints.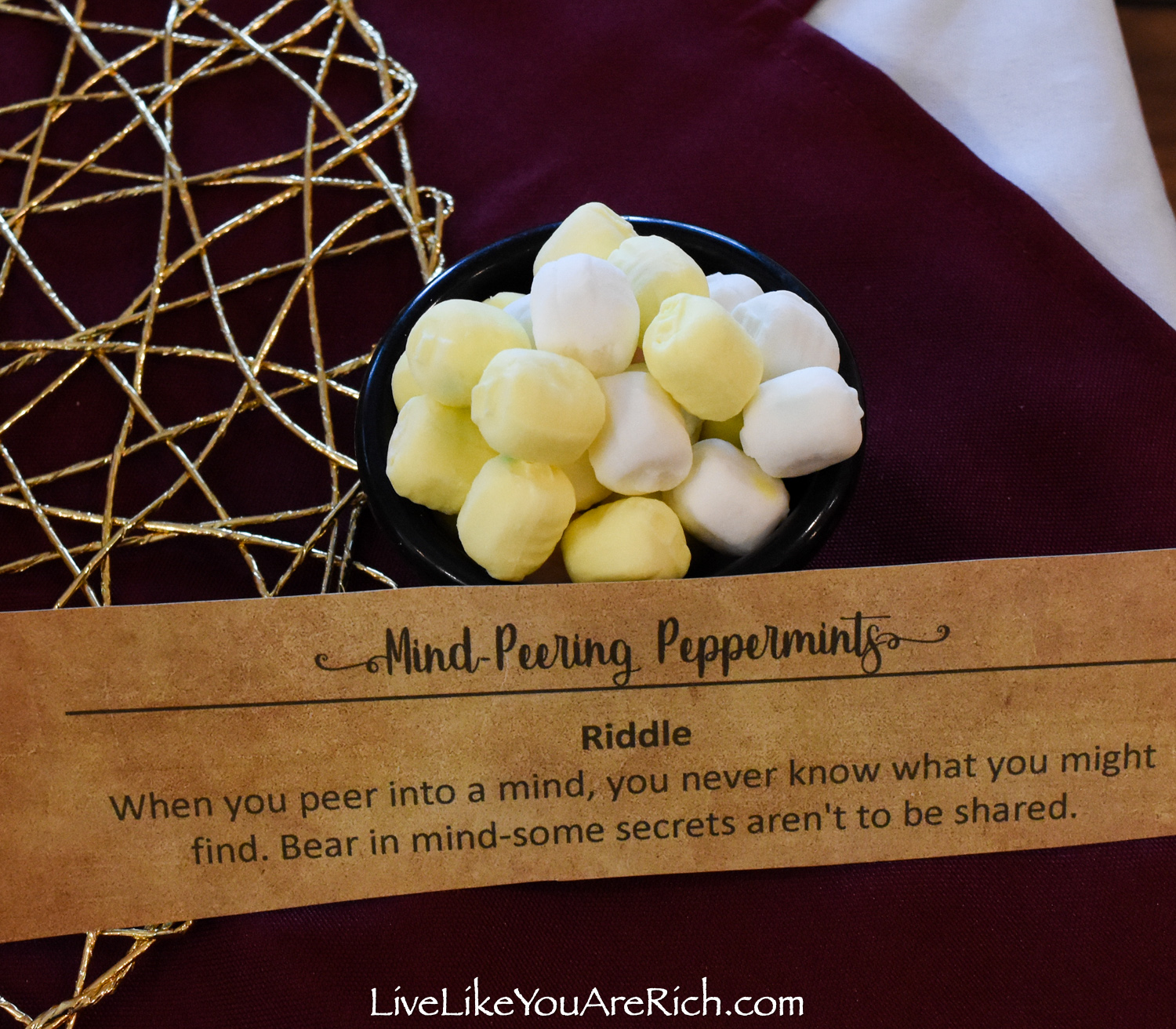 Bitter Truth Truffles I have found these both at Costco and Trader Joes.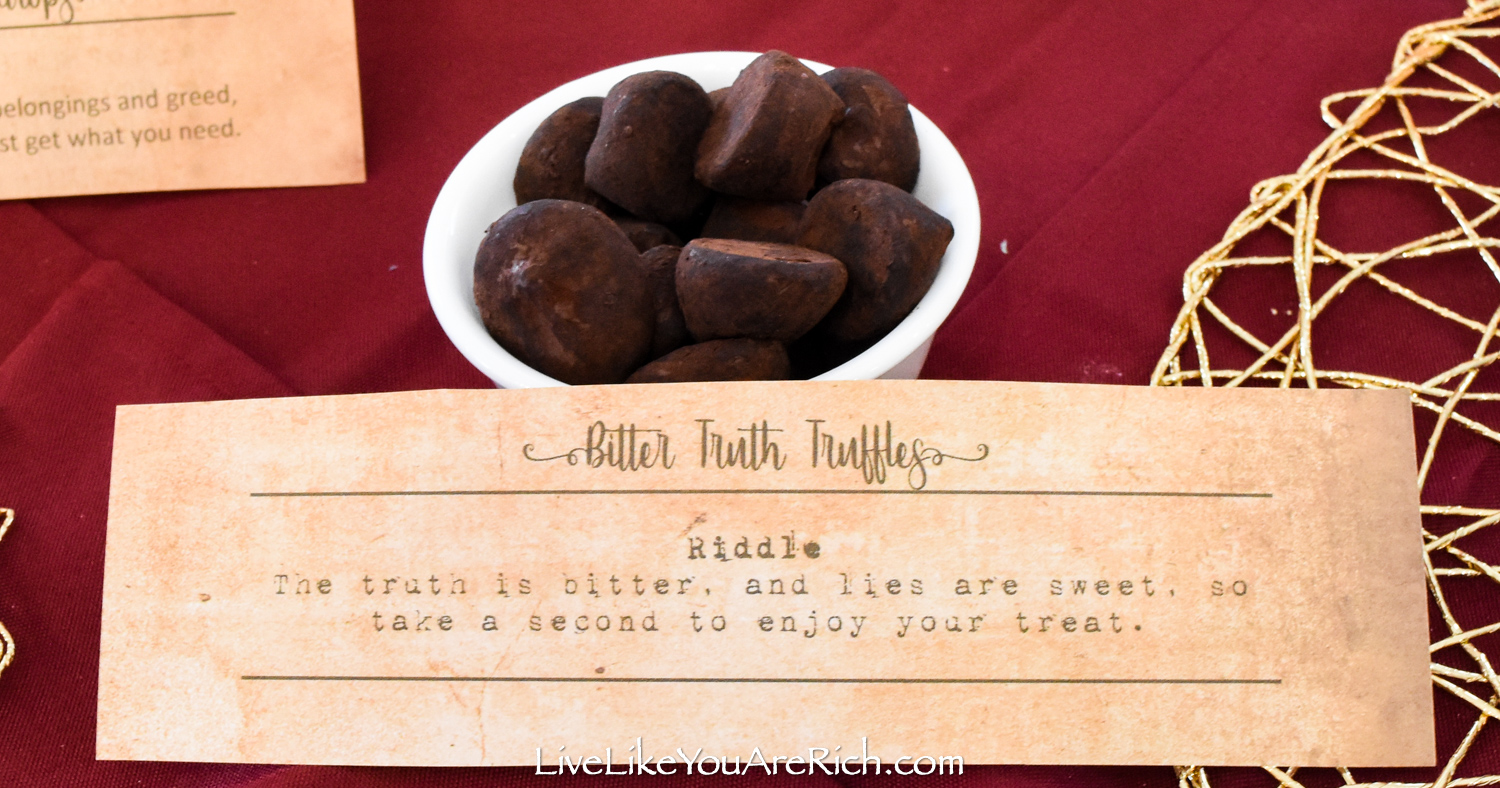 Memory Mallows were a few bags of unicorn mallows found at Dollar Tree they can also be found here.
I loved how these matched the lollipops and Last Ditch Layer Cake from Just Add Magic.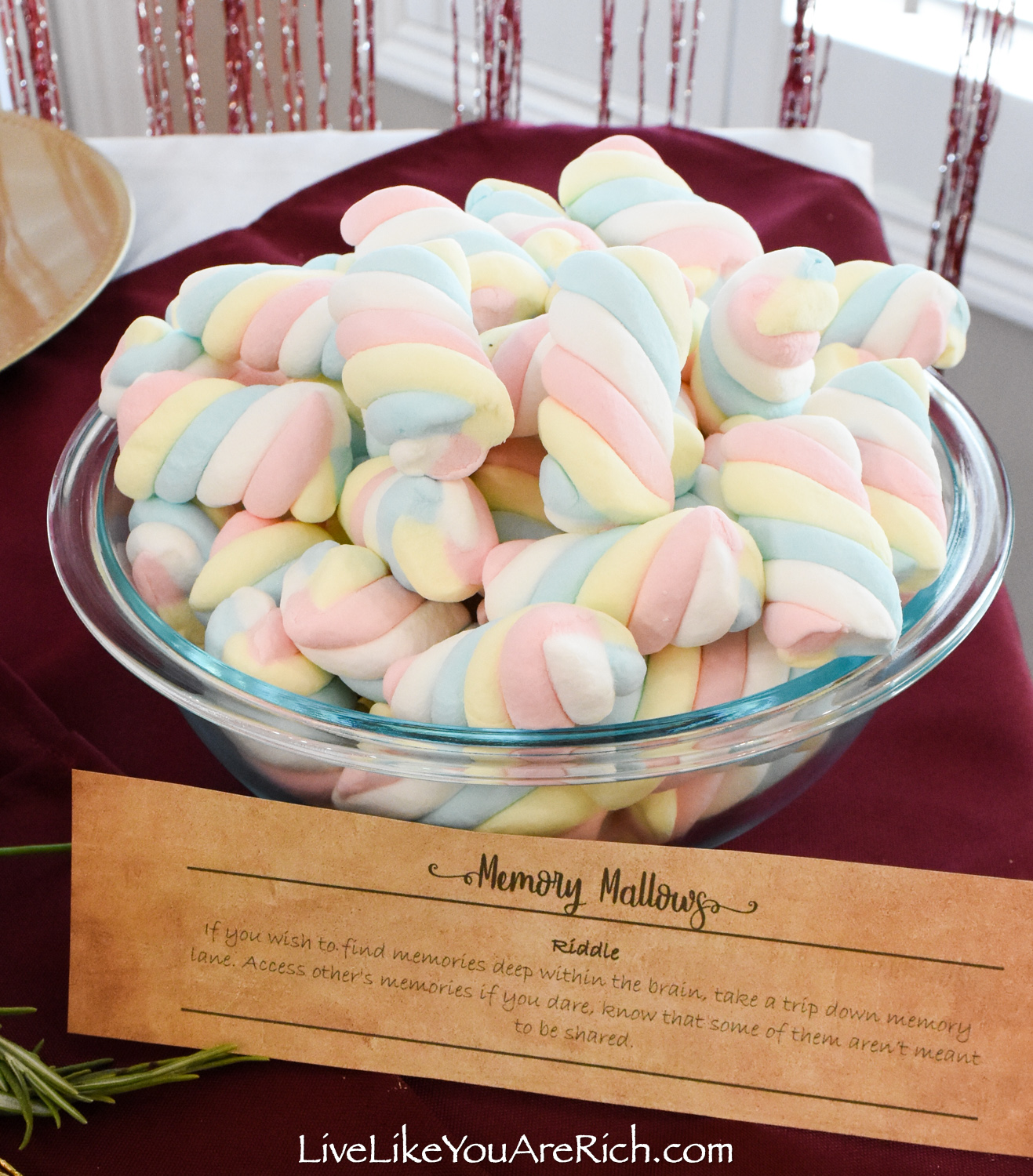 Lemon Lie-m Mints were butter mints found at Dollar Tree or here. We just picked out the green ones.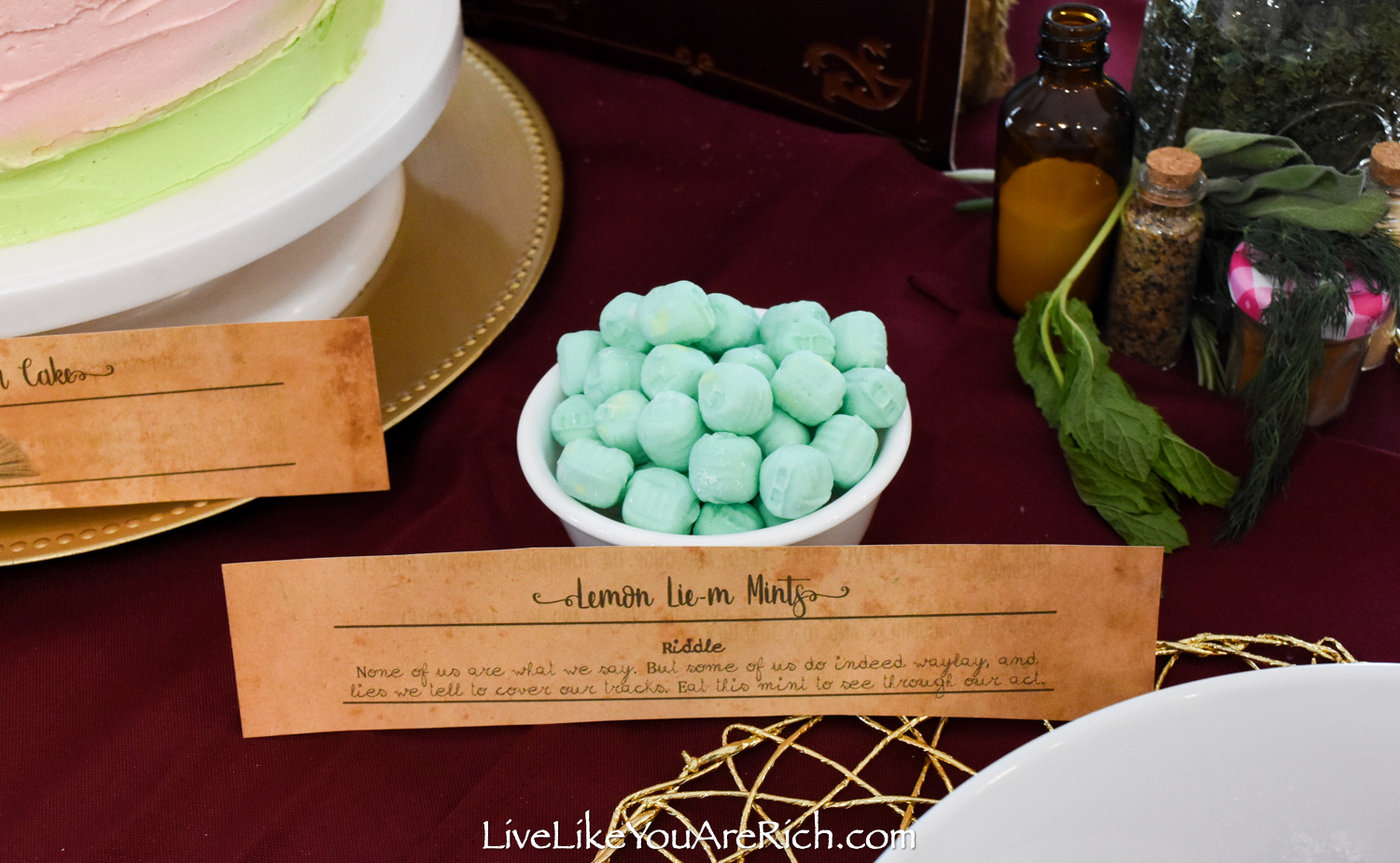 The focal point was the Last Ditch Layer Cake.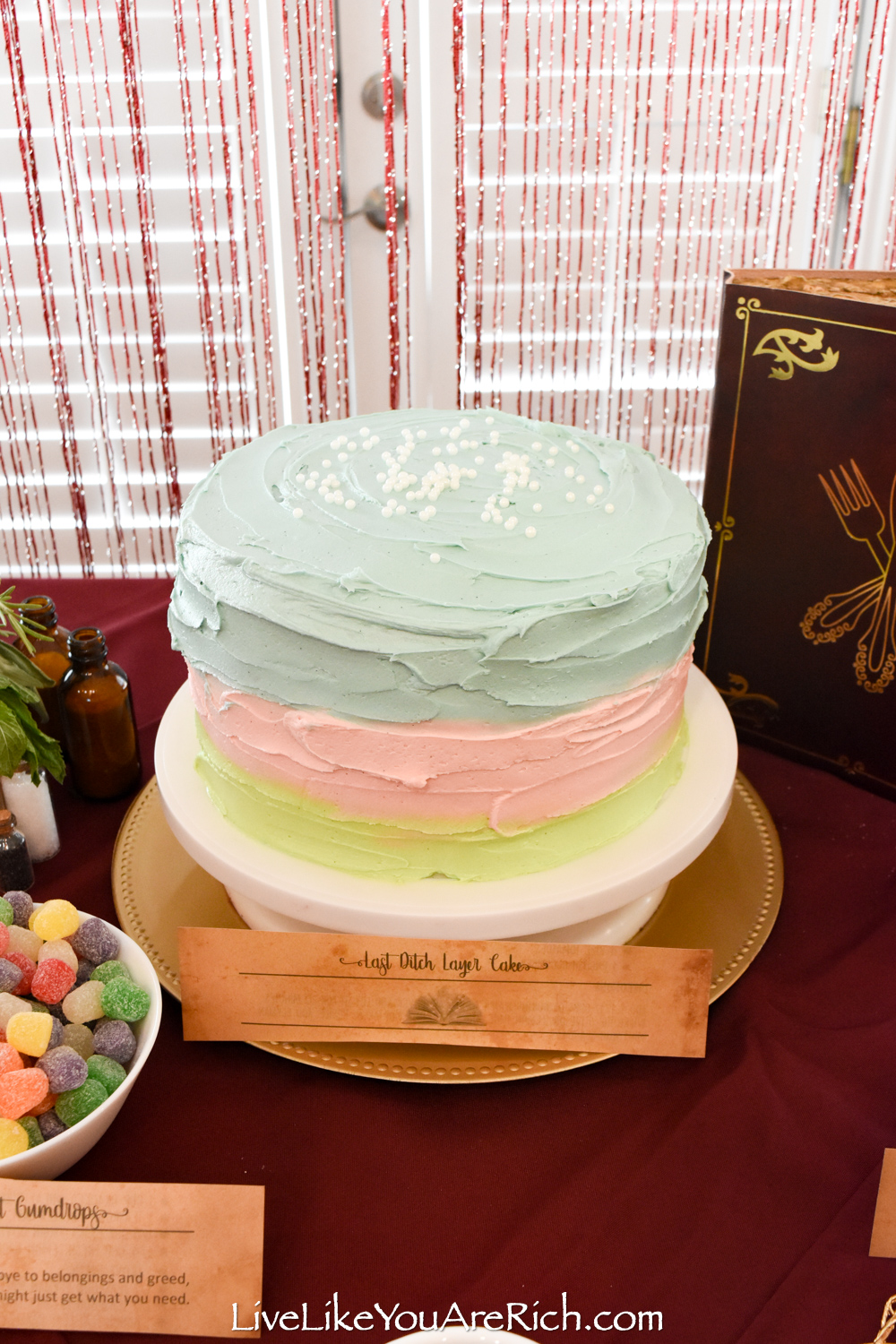 I bought these awesome candles for it.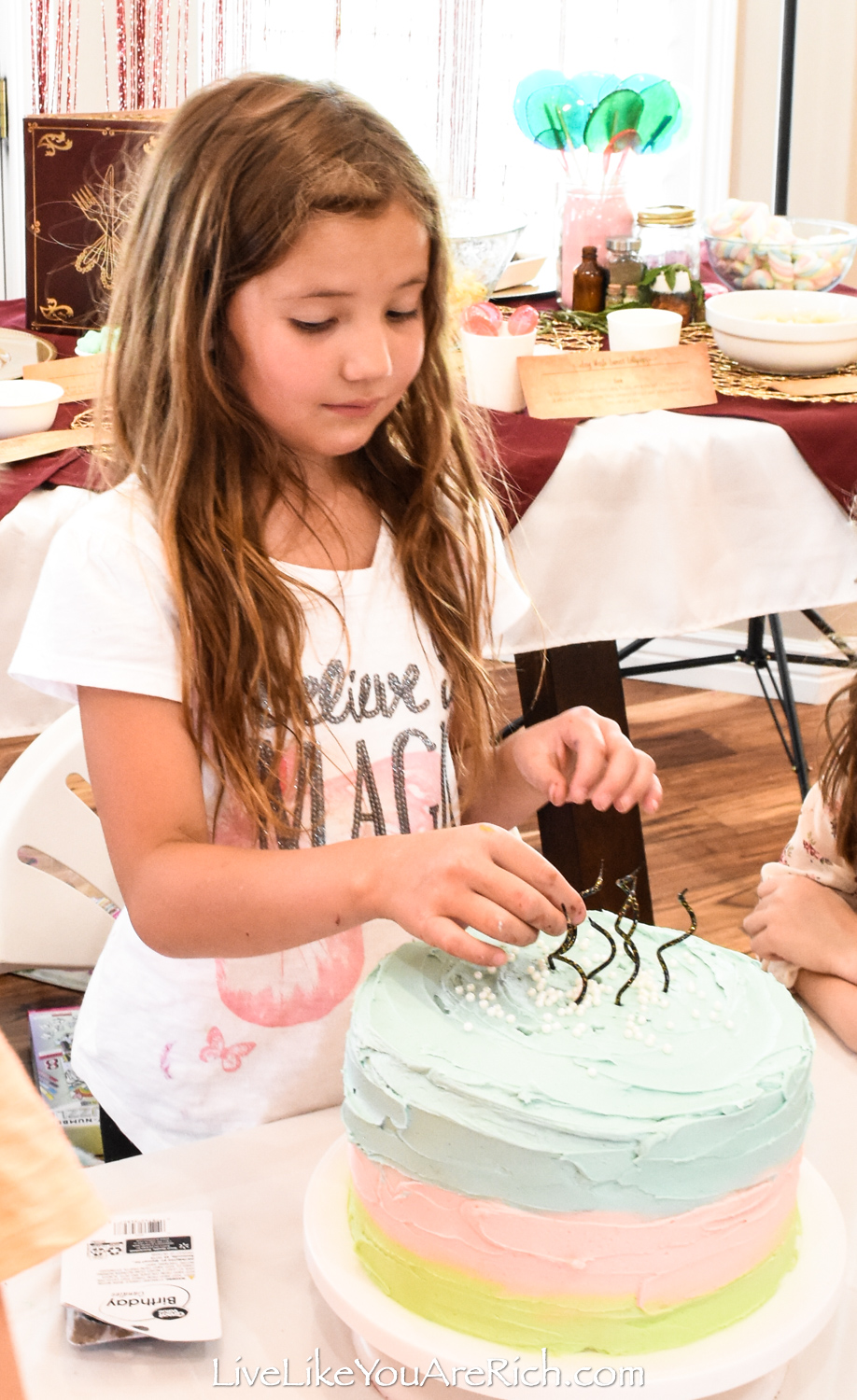 I found my daughter's shirt in a pack of 3 for $7.00 at Costco.com and I really couldn't help myself, I had to give it to her for her party.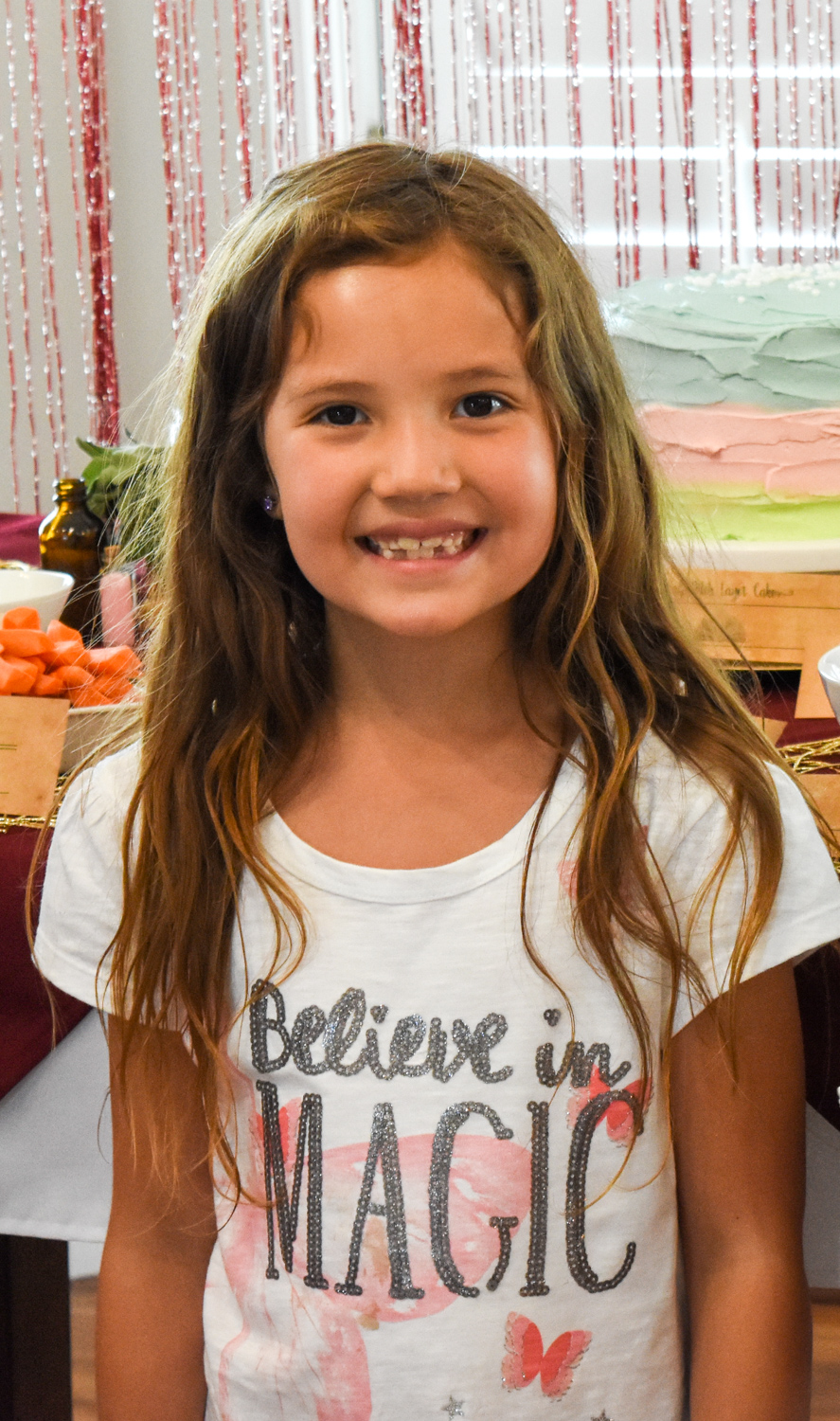 I made the name tags of the items (free printable below) and printed them on this paper.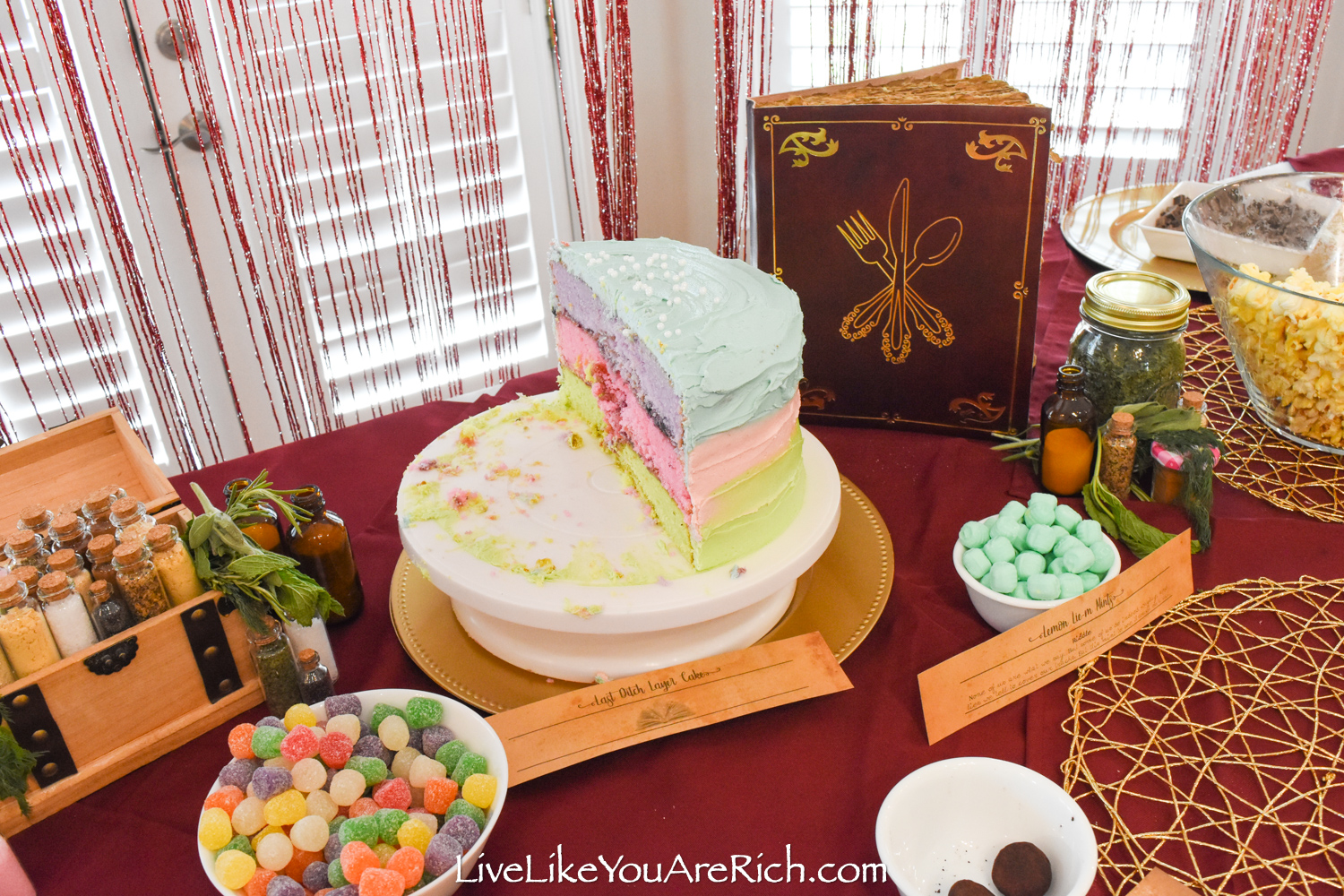 If I couldn't find the riddle but I thought there was one or perhaps just missed it, I left it blank. Let me know in the comments below if I'm missing a riddle that was on the show!
I used this same paper to make the Just Add Magic cookbooks for the guests.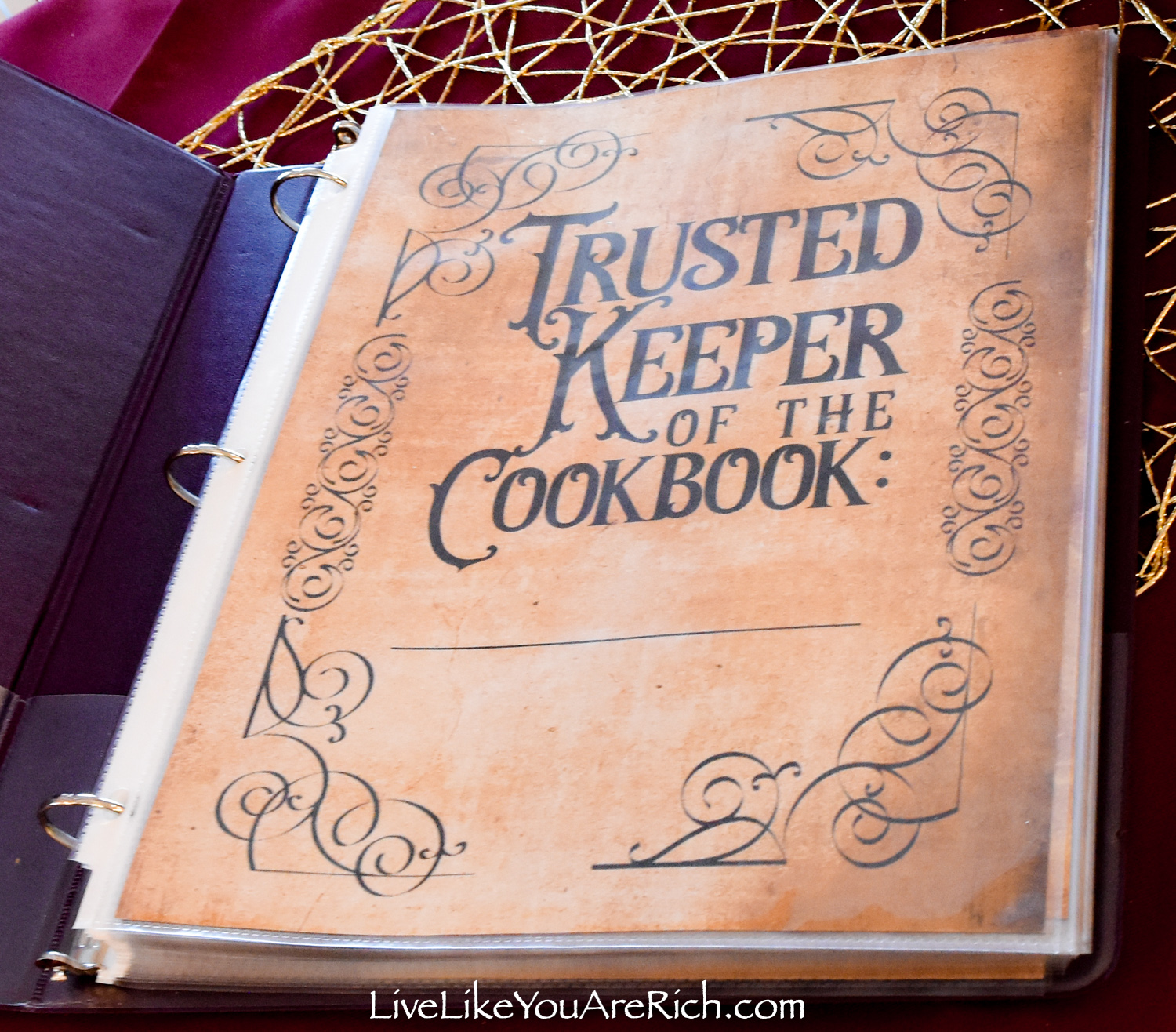 I posted how I made these cookbooks here. This is the Just Add Magic clipart that I used to cut out the fork, knife and spoon with a Cricut machine. Free File here.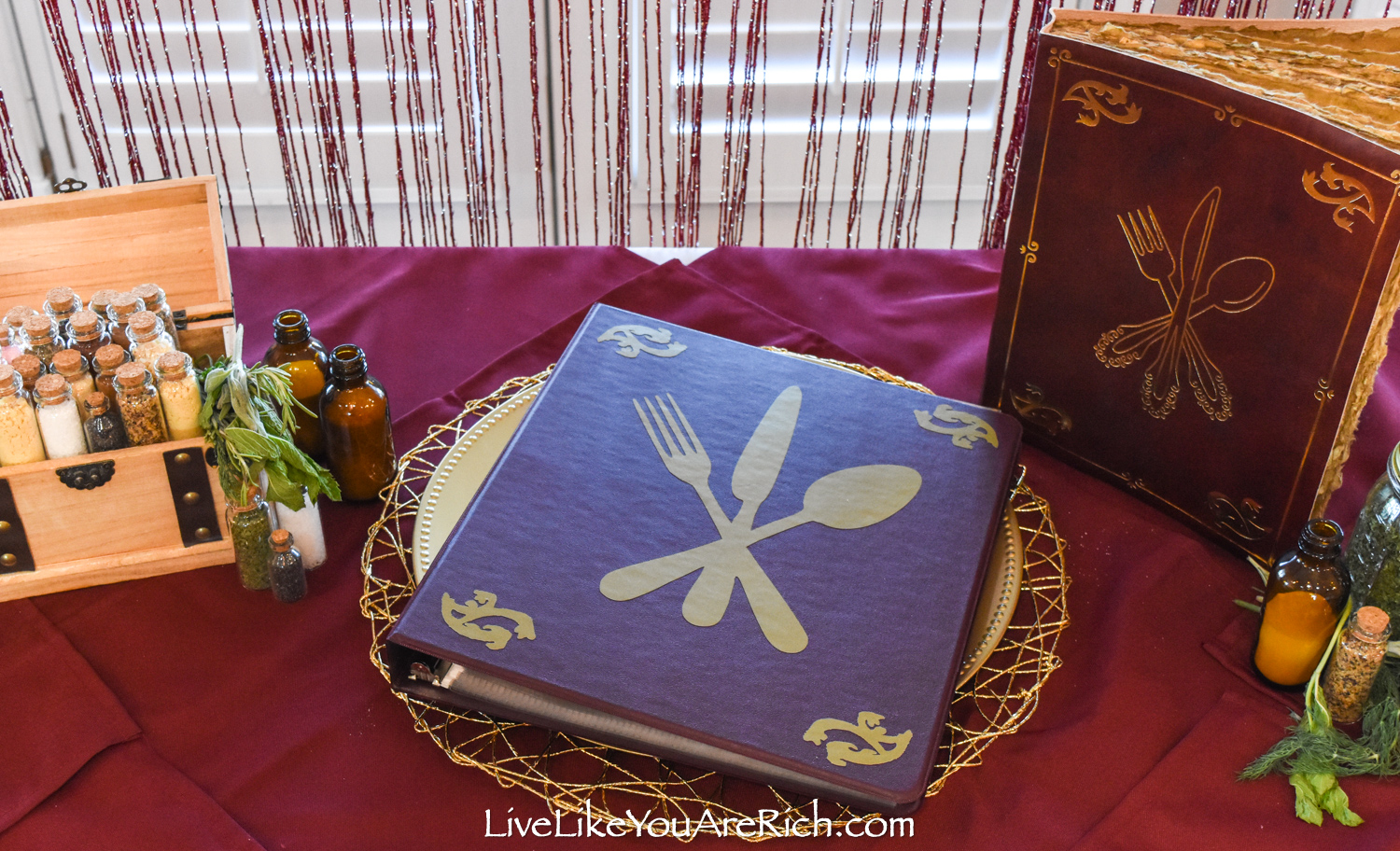 After everyone arrived, we took photos and we all ate. There was something everyone liked. It was a great spread. After we ate we did other activities, opened up presents, sang Happy Birthday, and ate the Last Ditch Layer Cake aka the Curse Breaking Cake.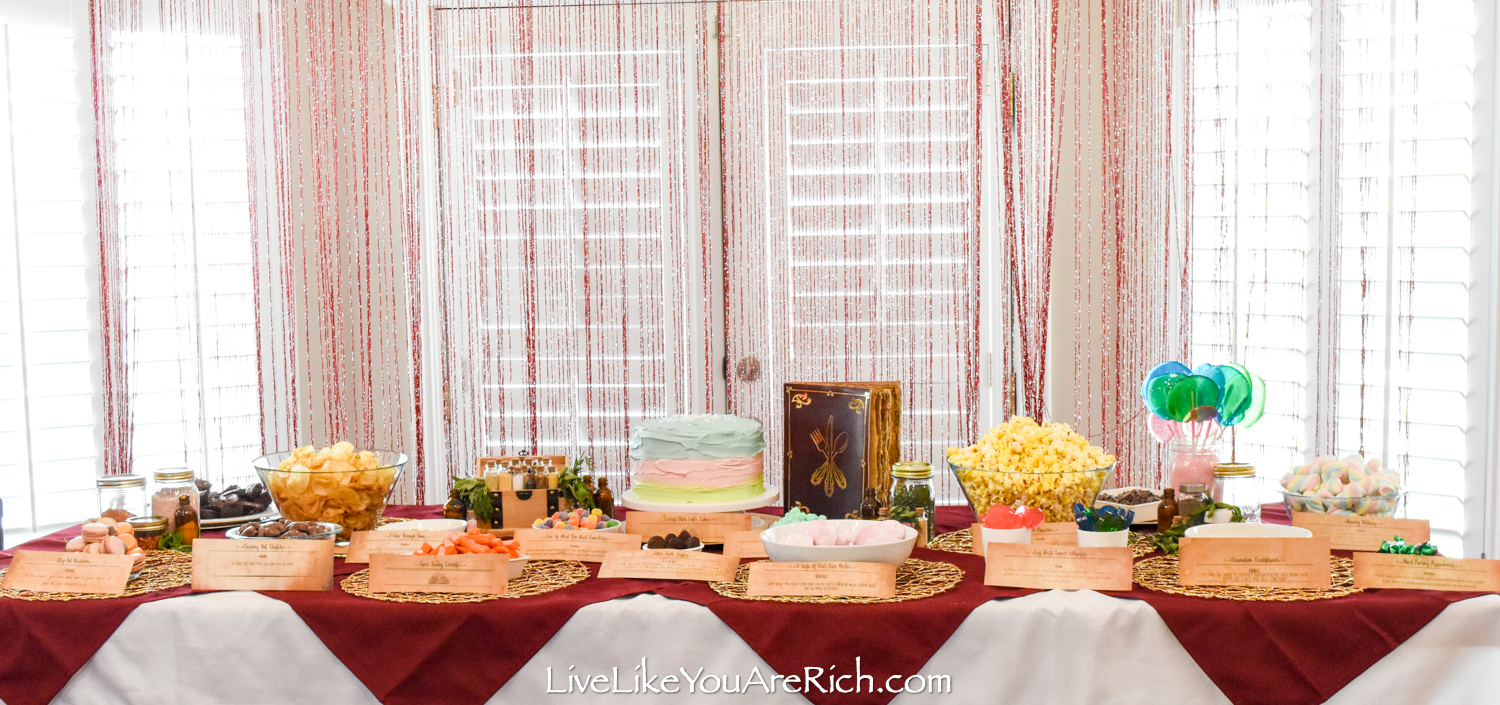 Happy Just Add Magic Birthday Party to my wonderful daughter!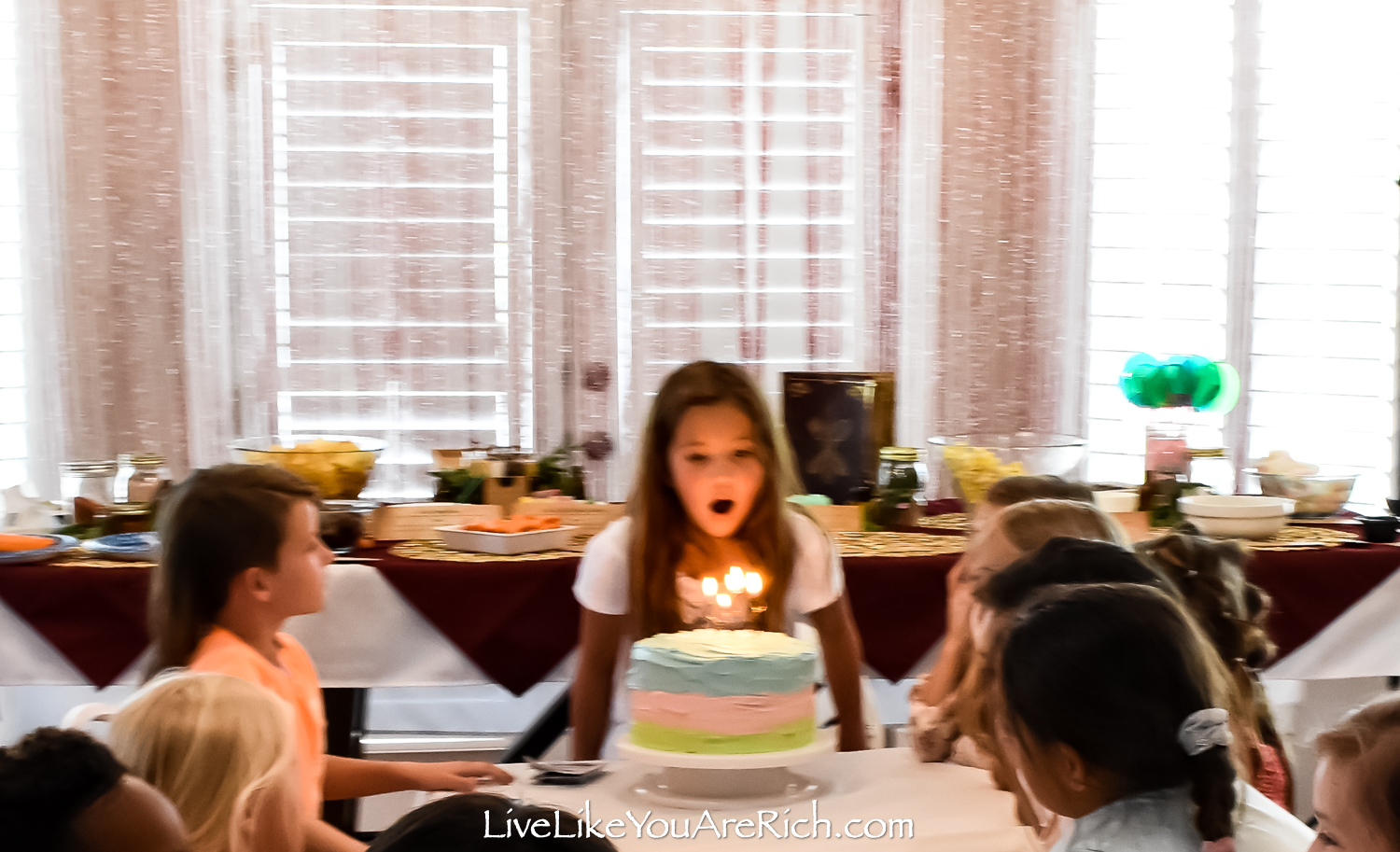 Supply List for Just Add Magic Birthday Party
Nametag paper
Gold metallic foil placemats found here or similar here,
pack of 12 burgundy/maroon linen napkins here.
3 sparkle curtains in Claret Red here.
I had the backdrop stand that held the curtains here
A variety of jars and bottles. I ordered these little spice bottles
Spices and sugar
Fresh cooking herbs (dill, parsley, sage, mint)
Treasure chest
Just add Magic cookbook
bowls and plates (white)
ingredients for lollipops
chocolate chunks
peppermints
mochi
carrot sticks
spice gum drops
cauliflower
ingredients for Last Ditch Layer cake
cake stand
popcorn
kettle chips, plain
guacamole
macaroons
Food Name tags that you can find here (download PDF here and Word doc here). Here are the fonts you'll need to download and install if you use the word document. Most if not all are free to download and install and it only takes a few minutes to search them and download them.
Fonts Needed for Just Add Magic NameTag word document download: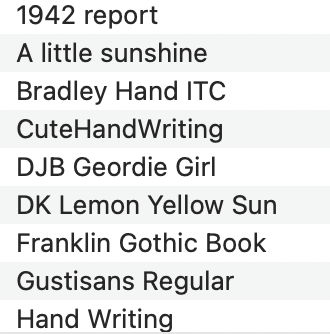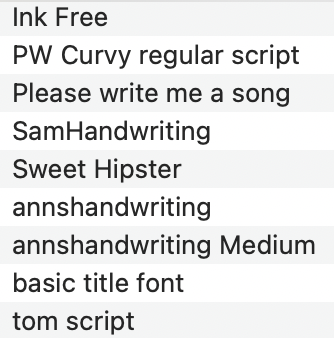 I hope you enjoy throwing a Just Add Magic Birthday Party as much as we did!

For other 'rich living' and cleaning tips please subscribe, like me on Facebook, and follow me on Pinterest and Instagram.