Pizza has always been a favorite food of mine. Ever since I was a little girl I have just loved it! I like all kinds of pizza from thick crust to thin crust, marinara, and white sauce pizzas, and more. Although I do eat pizza alone, I usually eat it with my family and friends. Since pizza is often found at parties, backyard gatherings, and large family dinners, it is a food that I typically enjoy in a happy setting.
Burgers are another favorite social/happy food of mine. Nothing is better than a nice marinated juicy burger at a backyard BBQ on a hot summer's day! Almost every Fourth of July is spent with my extended family. We swim in my aunt's pool and grill up hamburgers. Usually, we stick with the typical burger patty and cheese. In fact, I very rarely branch out to try different burgers. So, when I saw this recipe for a NY Pizza Burger I wanted to give it a try.
At first, I thought it may be a stretch combining my two favorite foods: pizza and hamburgers. But I was pleasantly surprised! The mushroom onion recipe starter, oregano, and parmesan cheese flavored the ground beef perfectly! The pizza sauce softens the hearty chibatta bun and gives it a lovely flavor as well. Finally, the melted mozzarella makes this such a delicious meal! Further, it was super quick and inexpensive to make. Combining two of my favorite foods is actually really good!
I found the recipe for this New York Pizza Burger here. Stop & Shop has a bunch of innovative, delicious, and 'different' hamburger recipes that you can try for your next BBQ, family dinner, or party. Since the 4th of July is fast approaching, using any of the simple recipes found at their website will give you, guests, and family a little variety as opposed to just grilling up a plain hamburger and bun. These recipes are not only affordable, but also easy to follow, quick to make, and ingredients can be found at most stores. Stop & Shop recipes found at the Stop & Shop Savory Recipe Center are super convenient and yummy.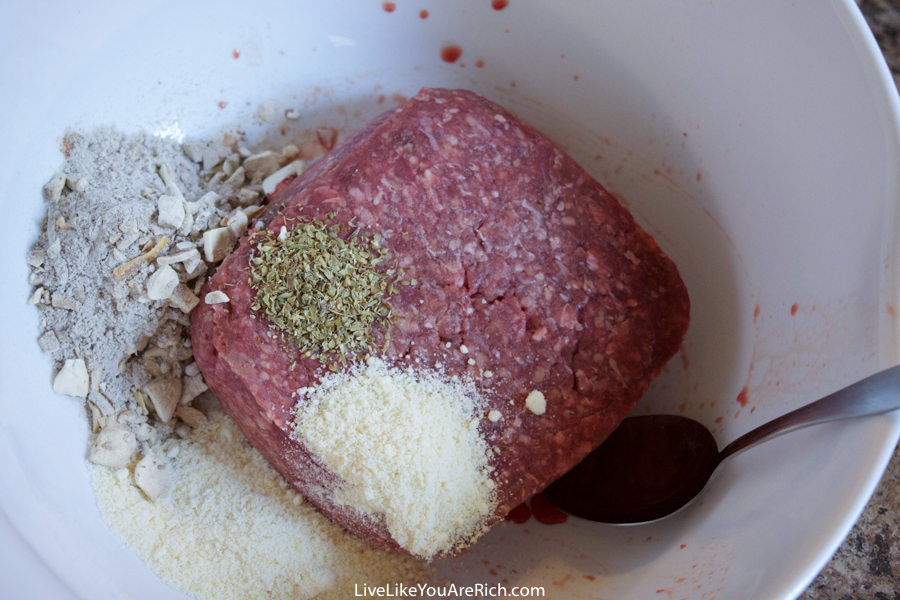 In a medium bowl, gently mix beef, onion mushroom soup mix, oregano, and Parmesan cheese.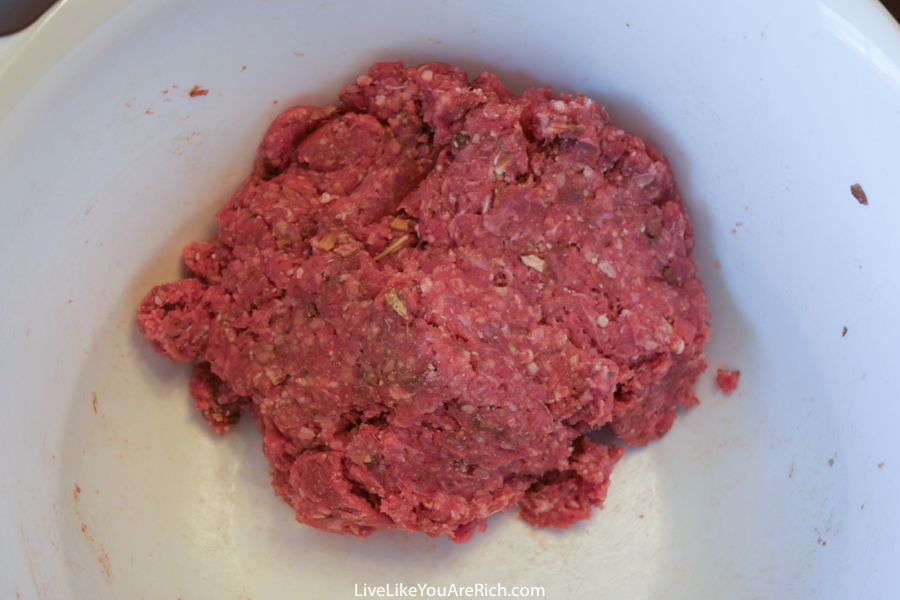 2. Shape into four patties.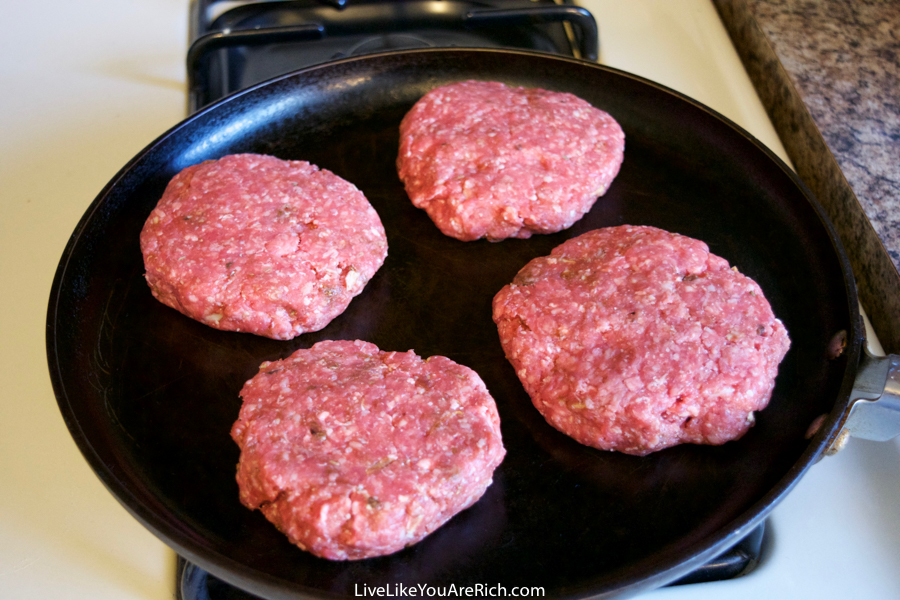 3. Grill over medium heat for 13 to 15 minutes, about 7-8 minutes per side, to medium doneness.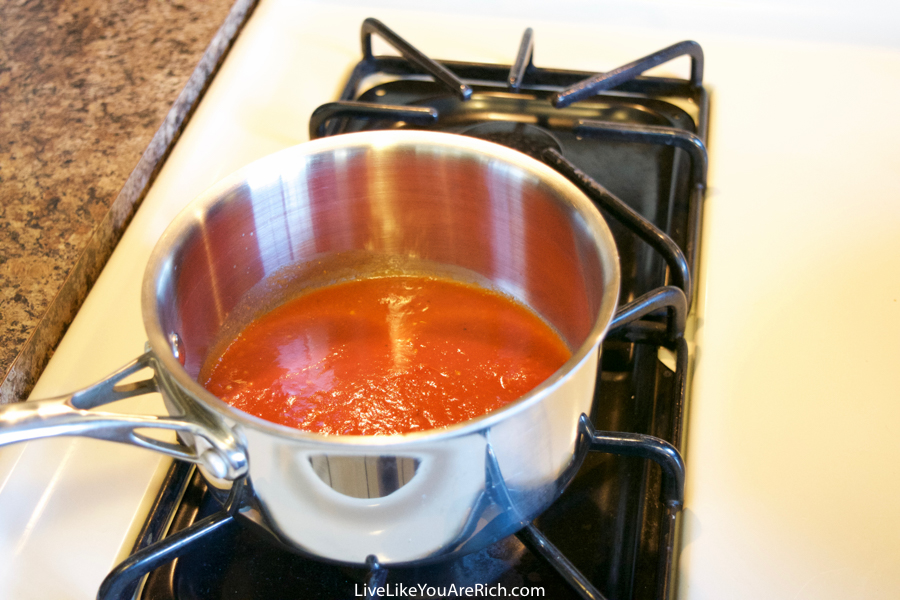 4. While burgers are cooking, heat the pasta sauce in a sauce pan for about 3-4 minutes.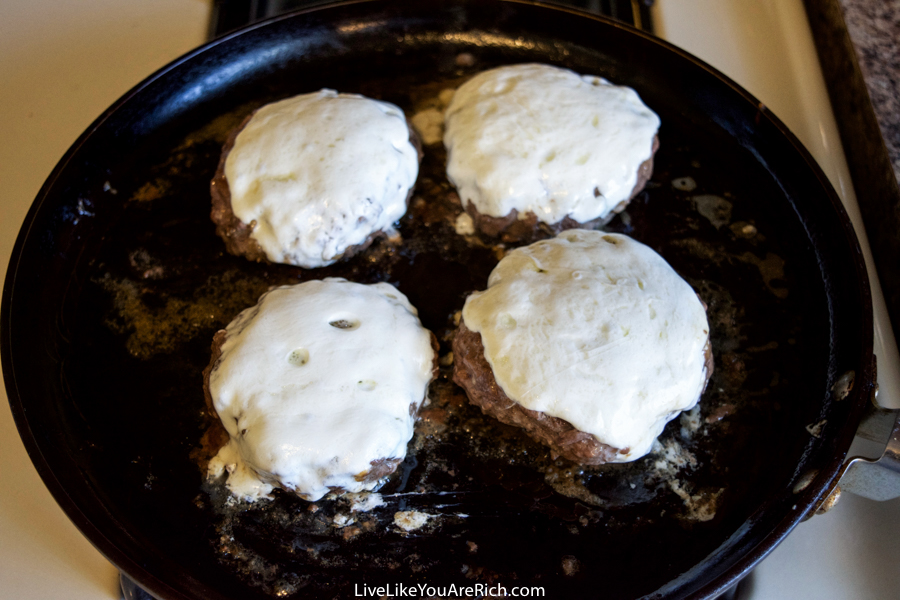 5. When burgers are about 1-2 minutes from being cooked to desired doneness, place a slice of cheese on each.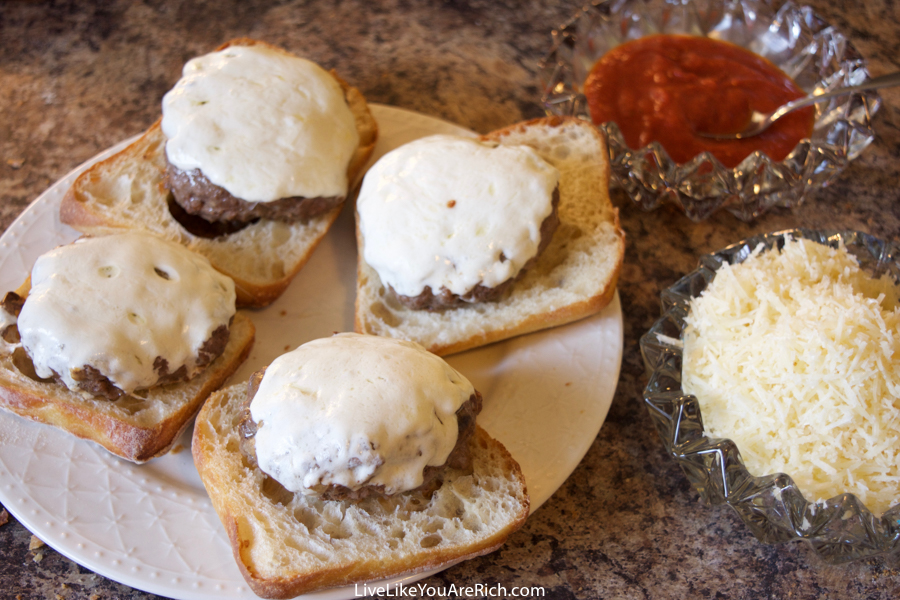 6. Place the burgers on the rolls and top with the heated pasta sauce.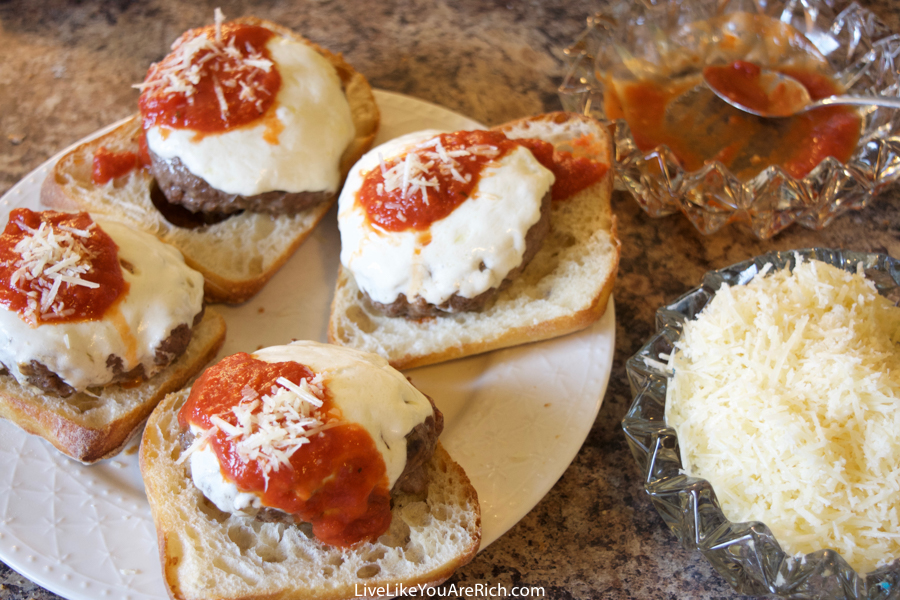 And enjoy! I added a little fresh parmesan and really liked that as well.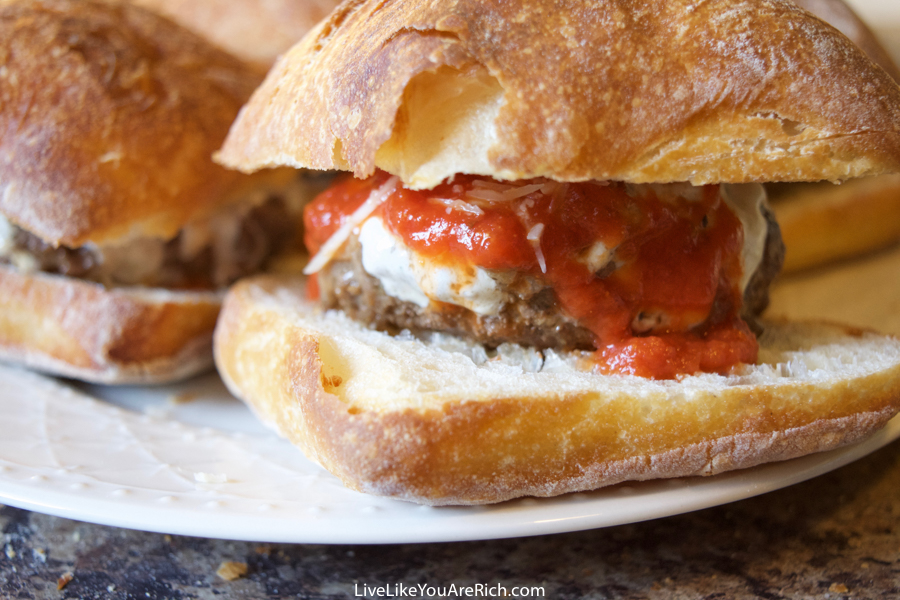 These burgers are nicely flavored, juicy, and delicious!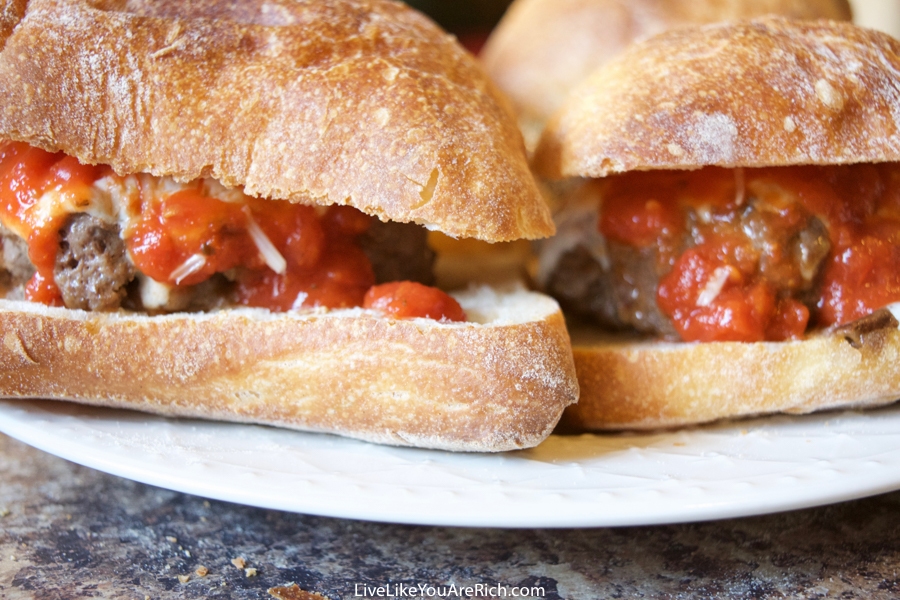 I had extras, so I called a good friend down the street and asked if I could drop some by. She and her kids were excited, and when they saw them said they looked so good! They enjoyed eating them for lunch, and it was fun for me to share this yummy recipe too.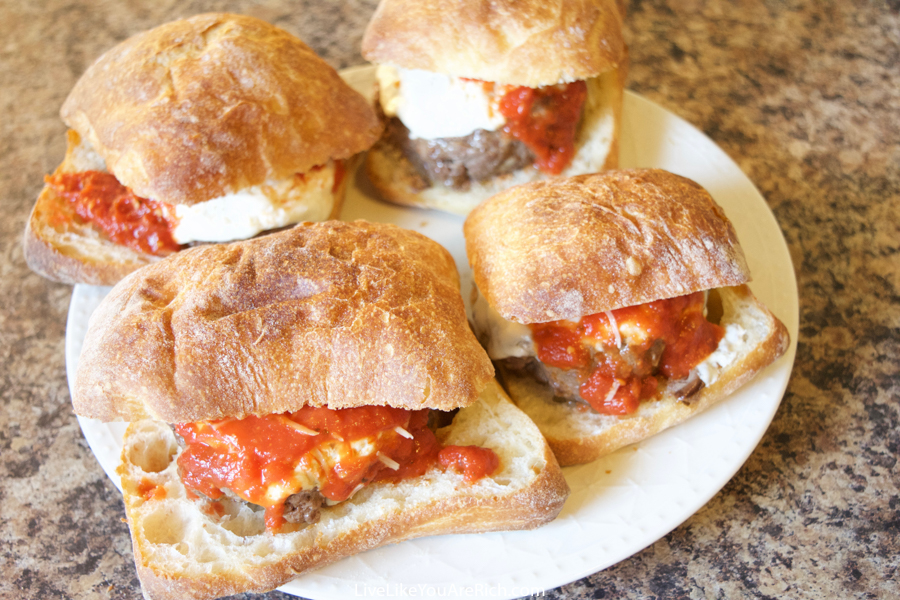 I hope you have a wonderful Fourth of July and enjoy summer BBQs, parties, and get-togethers!

For other 'rich living tips' please subscribe, like me on Facebook, and follow me on Pinterest and Instagram.