Recently, I've experimented with making slow cooker/ crockpot fajitas. The first time was not so great. I put the onion and peppers in too soon and they got too soft. This resulted in a soup-like consistency. The second time they turned out perfect! I made them for Cinco de Mayo for my family who all said they were fantastic. I paired them with my 'famous' Pina Coladas and the best guac ever! You can find the recipes in this post.
1. First, take the most amazing fajita marinade that I've blogged about here (ingredients below) and put them in the crockpot.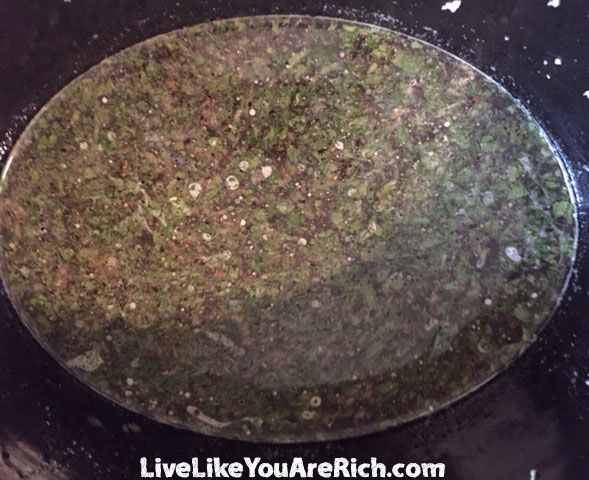 2. Add chopped chicken. Cook on slow for about 4 hours.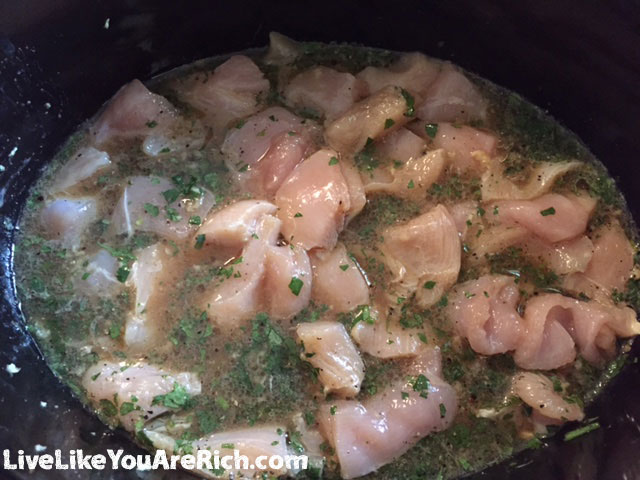 3. Next, put onion and peppers in crockpot and cook on med-high heat for one hour. Turn crockpot to warm if not serving immediately.
4. Drain off the extra marinade before serving.
Optional… If you are out or at work and cannot to get back to throw the onion and peppers in the crockpot, leave the chicken marinating longer and before serving put onions and peppers in a stove top frying pan. Spoon about 3 cups of the marinade from the crockpot into the frying pan cook them on medium high heat until soft.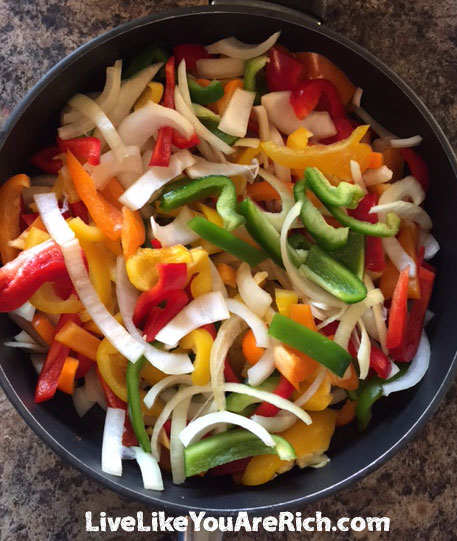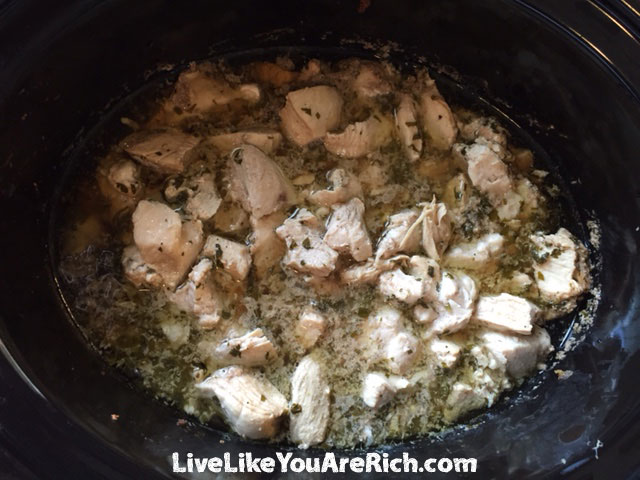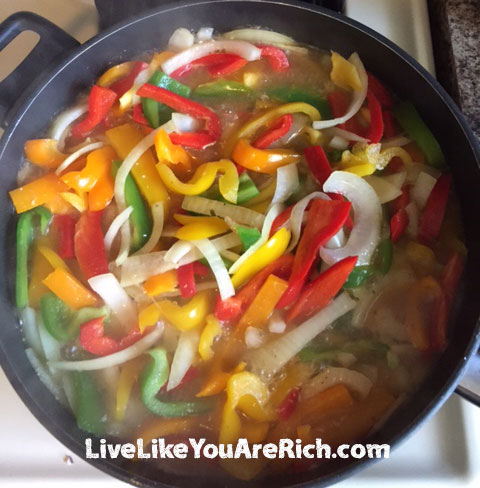 Enjoy!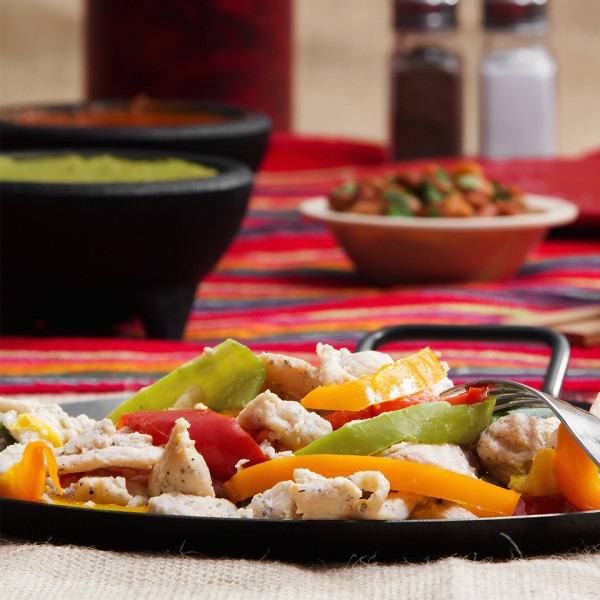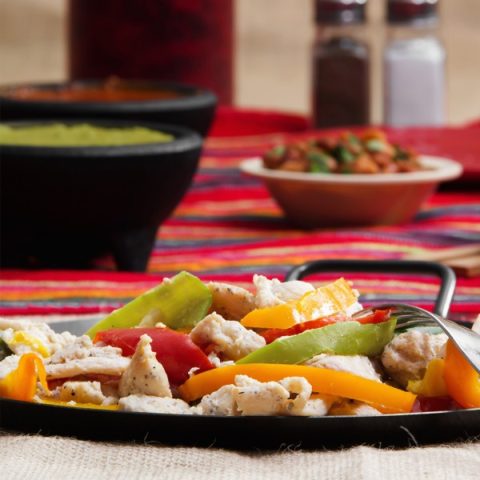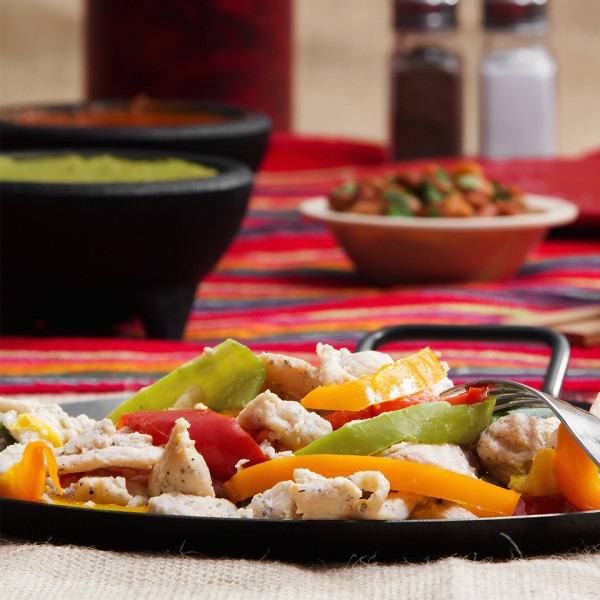 Slow Cooker Fajitas
Yield: 10

Prep Time: 5 hours 30 minutes

Cook Time: 5 hours

Inactive Time: 5 hours

Total Time: 15 hours 30 minutes

An amazing tasting fajita—made in a slow cooker!
Ingredients
2 pounds boneless skinless chicken, chopped into 1-2" pieces
1/4 Cup freshly squeezed lime juice
1/2 Cup water
1/4 Cup olive oil
3 cloves garlic crushed
4 teaspoons soy sauce
1/2 teaspoon salt
1 teaspoon liquid smoke flavoring
1 teaspoon ground black pepper
2 Tablespoons freshly chopped cilantro
To add later:
1- red pepper
1-green pepper
1-yellow or orange pepper
1- large yellow onion
Instructions
Put all of the ingredients except the peppers and onions into a crockpot. Cook on slow for 4 hours.
Next, cut up onion and peppers and put them into the crockpot. Cook med-high for 1 hour. Turn the crockpot to warm if not serving immediately.
Drain off the extra marinade before serving.
Recommended Products
As an Amazon Associate and member of other affiliate programs, I earn from qualifying purchases.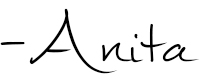 For other 'rich living' and gourmet recipes, please subscribe, like me on Facebook, and follow me on Pinterest, and Instagram.
P.S. In case you noticed, yes I used the same main image on my original recipe as well as this one. They are the same recipe, just different ways of cooking—so I thought it would be okay :).