I was upgrading my friend's home and he loved the dishwasher he currently had—the only problem was it was out of date/black. All of his other appliances were stainless steel. We searched around and the equivalent dishwasher in stainless steel would have cost him over $450.00. I decided to see if we could change the black cover/panel for a stainless one and ended up upgrading his dishwasher to stainless steel for around $100.00.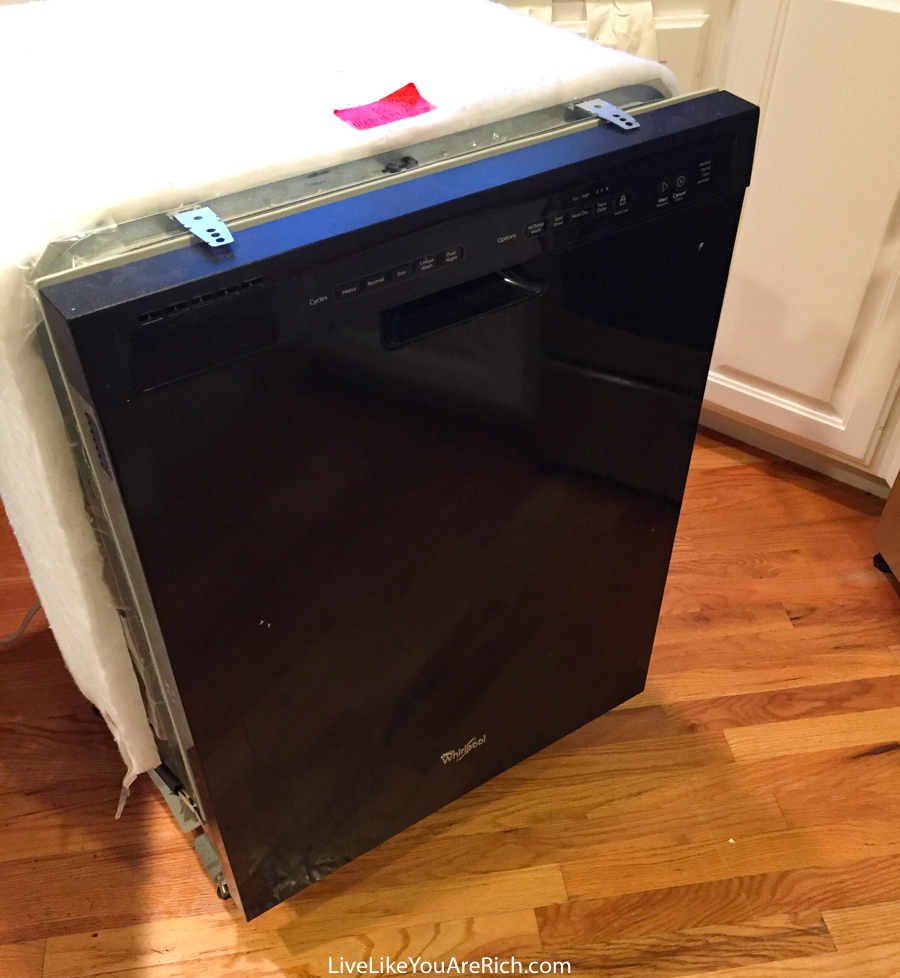 I found the number of the company's parts department with a quick google search and made a phone call. I asked Whirlpool if they had a replacement stainless steel panel for the black model we had (the sticker with the model number can usually be found on the side of the dishwasher when you open the door).
They did have it. I ordered it and had it shipped.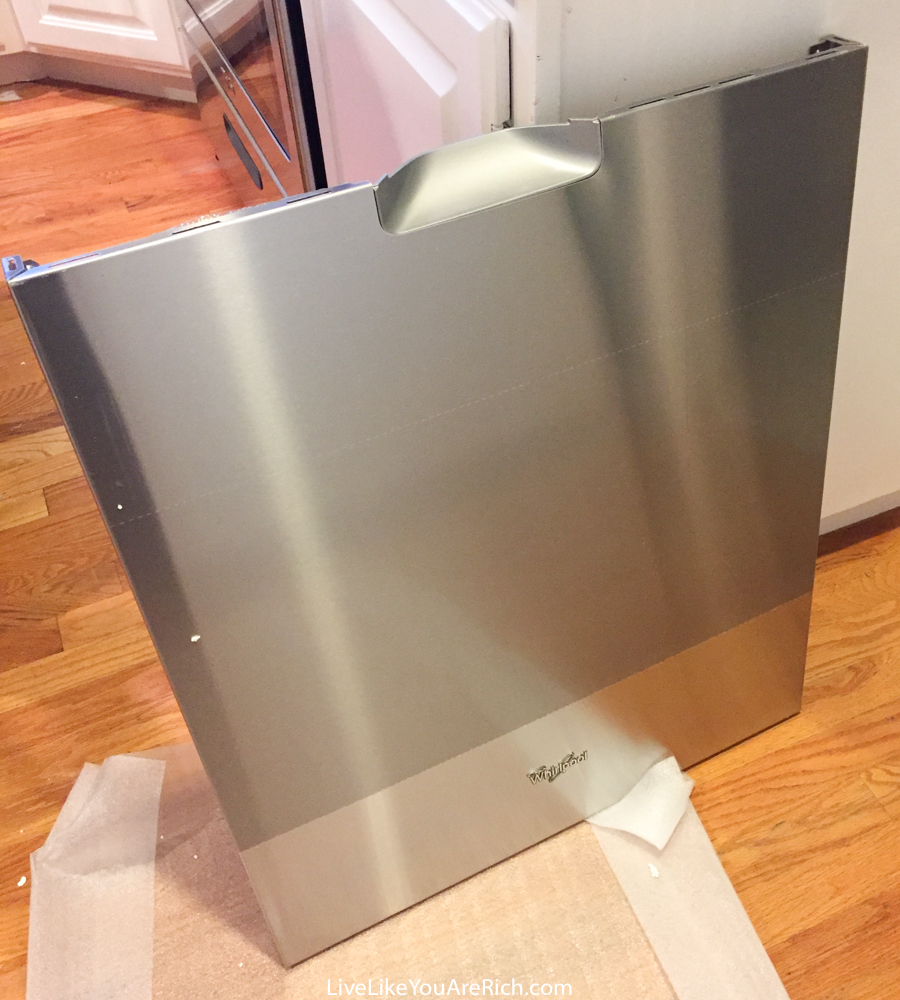 Replacing the panel was about a 30 minute job. It would have been even faster if his dishwasher wasn't in a tight corner. Had we had room to change the panel without disconnecting the dishwasher it would have only taken about 10 minutes.
We used a compact driver (DeWalt is my favorite) and a bit that fit with the hardware on the door.
NOTE- That the front panel did not come with this bit. So check the existing hardware on your dishwasher panel and gather the tools necessary to take the existing panel off. Also, keep the hardware from the old panel as the new usually doesn't come with it.
Directions for after you have ordered and received the panel…
1- IF you need room to work, unattach dishwasher from your cabinets (there is usually a screw on both sides and top holding it in). Carefully slide it out. You may have to turn off water and disconnect the hose if you need more room.
2- Using a compact driver or similar remove the front panel/cover—don't loose the hardware! As mentioned, we had to buy a special bit for this.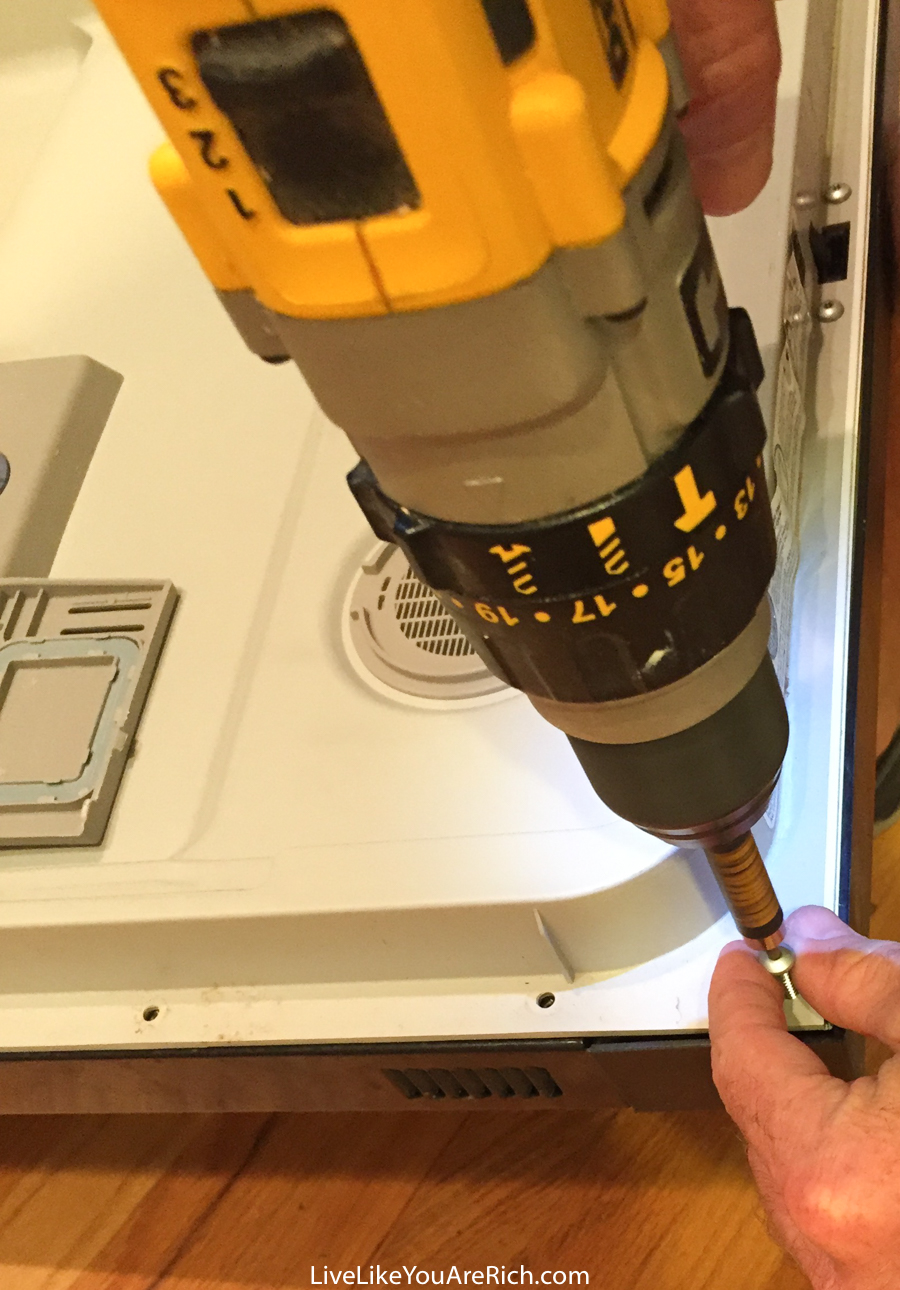 3- Replace the old panel with the new and secure it with the hardware that it came with or that was on the old panel.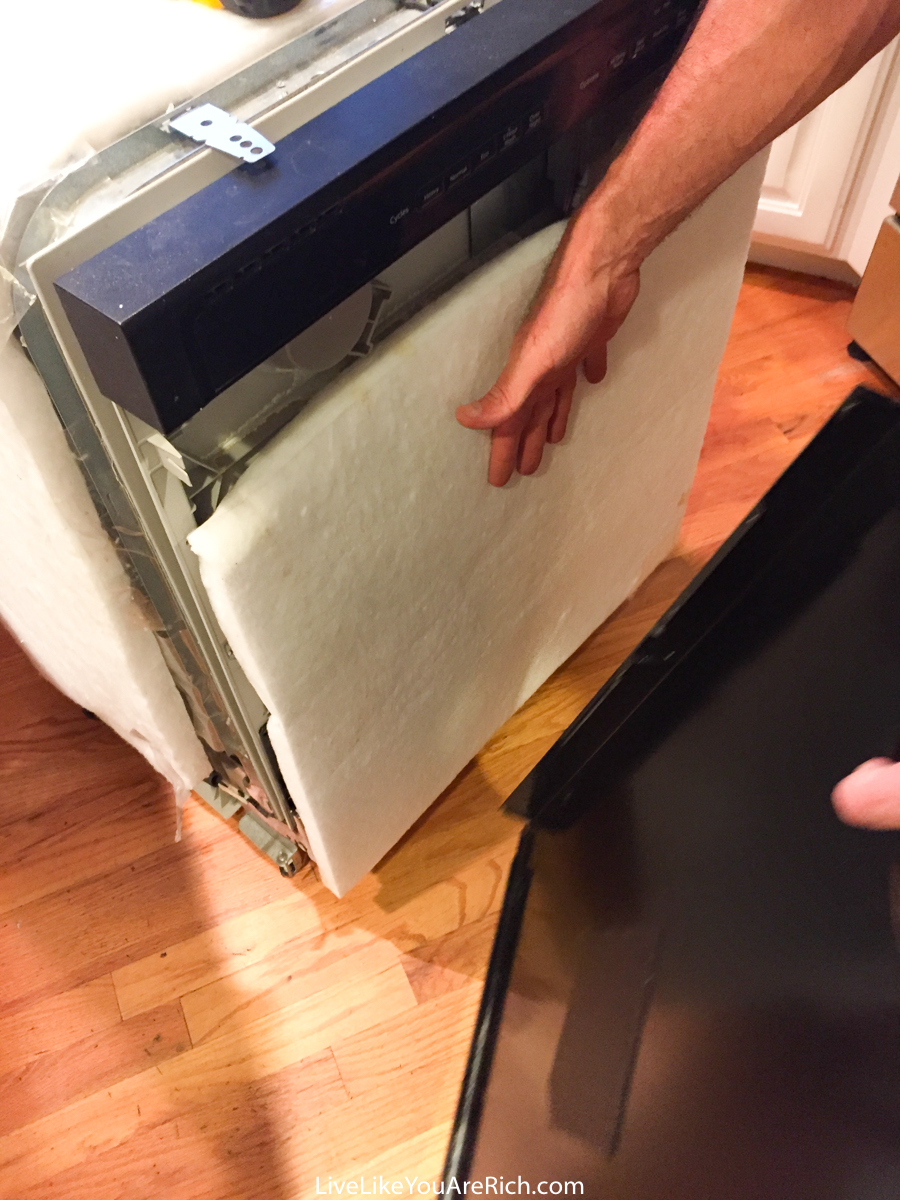 4- Push the dishwasher back into place and reattach with screws*.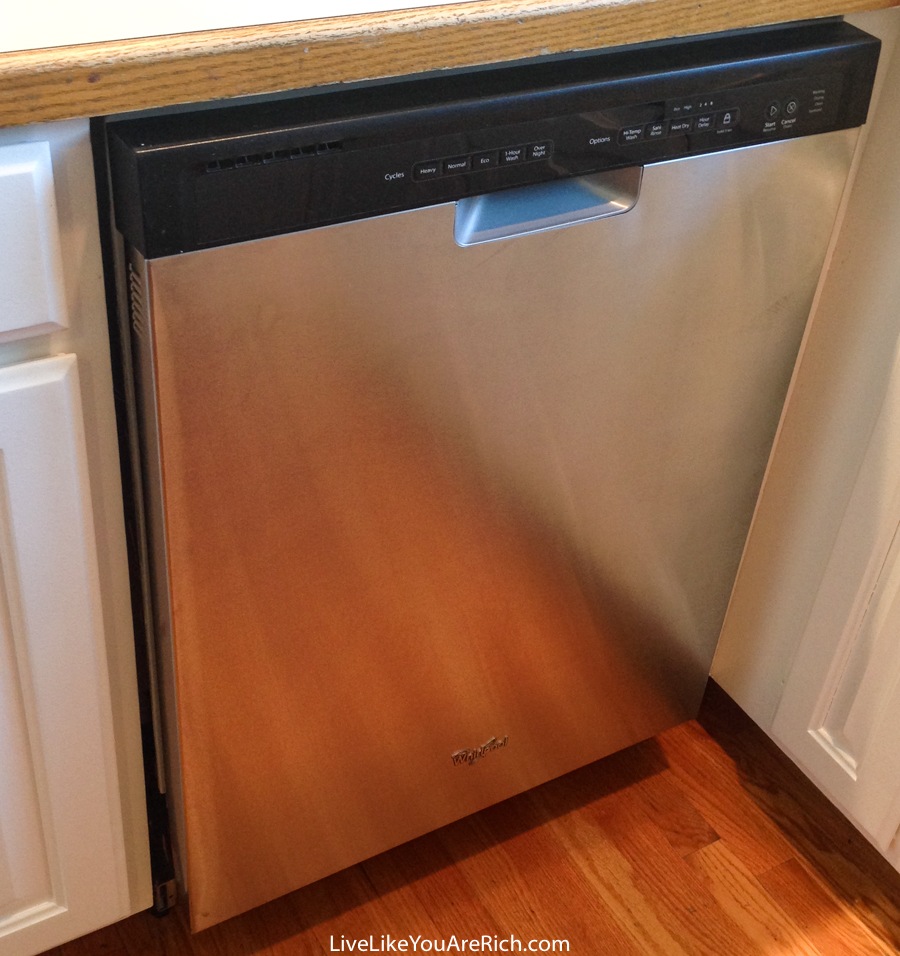 Depending on your brand and model number, for about $100 you can upgrade an outdated dishwasher to a stainless steel one! This saved him ~$350 on the same unit.
This is a great upgrade if you are considering selling a house and need stainless steel appliances before you sell it as well.
*Steps 1 and 4 may not be necessary if you have adequate room to work in. We did not have room because the dishwasher was in the corner of the kitchen which is why we had to slide his unit out.
Supplies needed
Stainless steel dishwasher panel that fits your model
compact driver (DeWalt is my favorite)
Bit for hardware on dishwasher panel

For other 'rich living tips' please subscribe, like me on Facebook, and follow me on Pinterest and Instagram.