Halloween is one of my favorite holidays. I love dressing my kids up and attending parties, carving pumpkins, and eating caramel apples. Although many costumes can be expensive, here are 10 ways to save big on Halloween costumes.
1- Borrow costumes from a friend.
Ask friends if they have any old costumes that they'd be willing to allow you to borrow. My mom has a costume closet because she is a drama major and has directed many plays. Each year, neighbor kids and friends come over to her house and find a costume to wear. It was very fun for us to be able to share her costumes with those we knew growing up. In fact, I still raid her closet each year to find something to wear or for my kids to wear. A few years ago, I was an Elf from Lord of the Rings and it didn't cost me anything. I was actually an elf two years in a row (once when my kids were hobbits and once when they weren't)—because I liked the costume so much.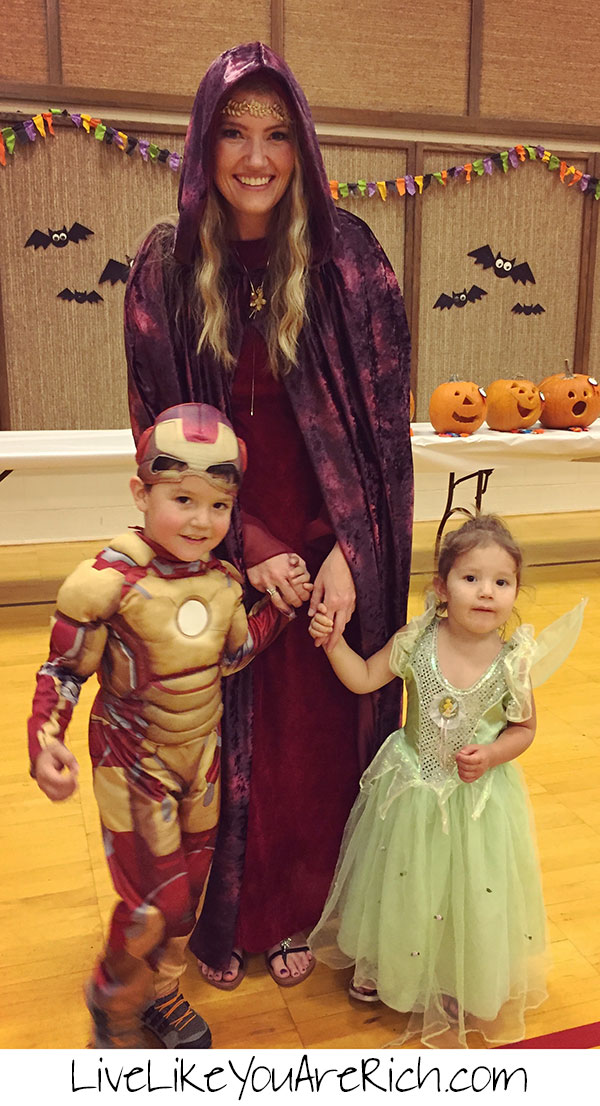 2- Buy the costumes on sale in early November.
Early November costumes are usually 50-75% off. If you know what size and costume you want for next year this is a great strategy to save. You can also find reasonable Halloween costumes on Amazon here or ZuLilly here.
3- Shop at thrift stores.
I've gotten my kid's costumes the last few years from thrift stores. I usually save a bag to donate before I go and get a 20-30% off at Savers as well. I found these two costumes last year for less than $5.00 each.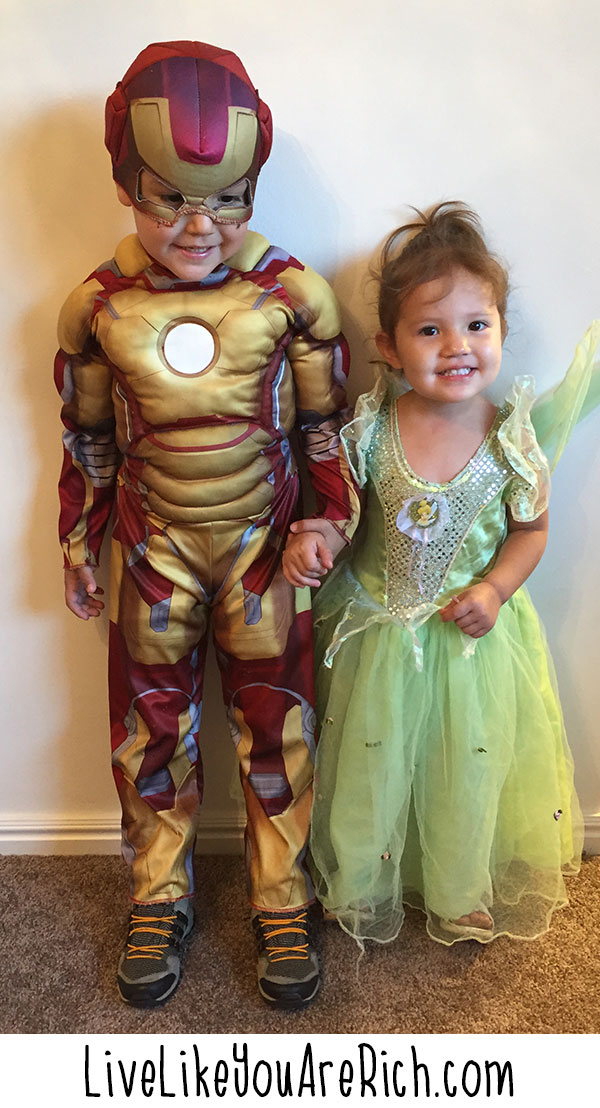 4- Shop at consignment stores.
Kid to Kid and other consignment stores have costumes from $3-$10 a piece.
5- Make a costume from home.
I am a huge fan of making a costumes at home. Here are a few I've made. Sometimes this is inexpensive, sometimes not. I typically look for things I already have and try to make a costume from that. Careful to watch your budget—those trips to JoAnns add up!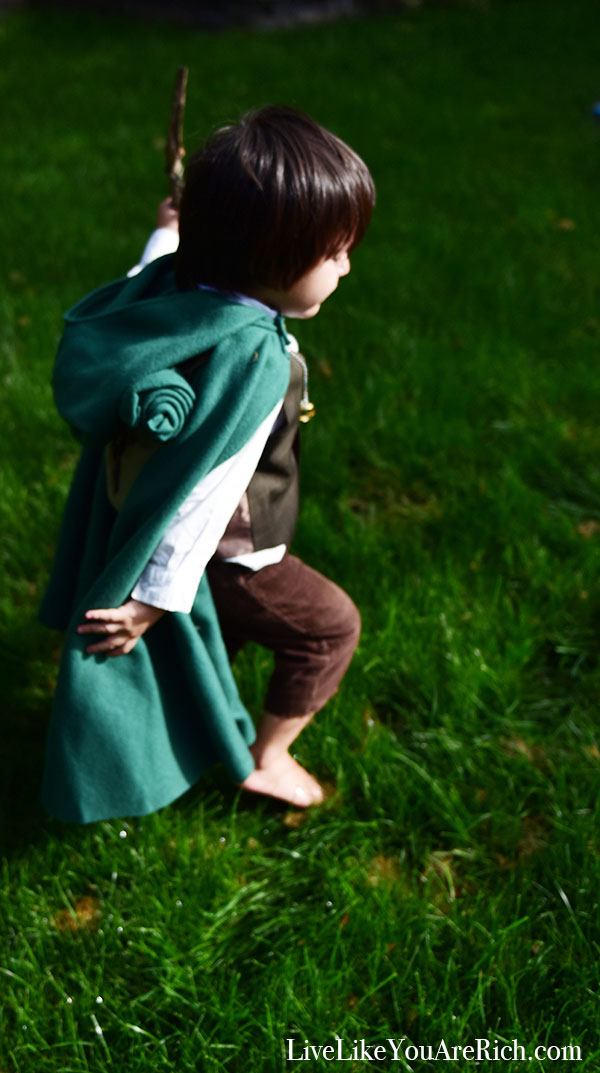 How to make a Frodo Baggins costume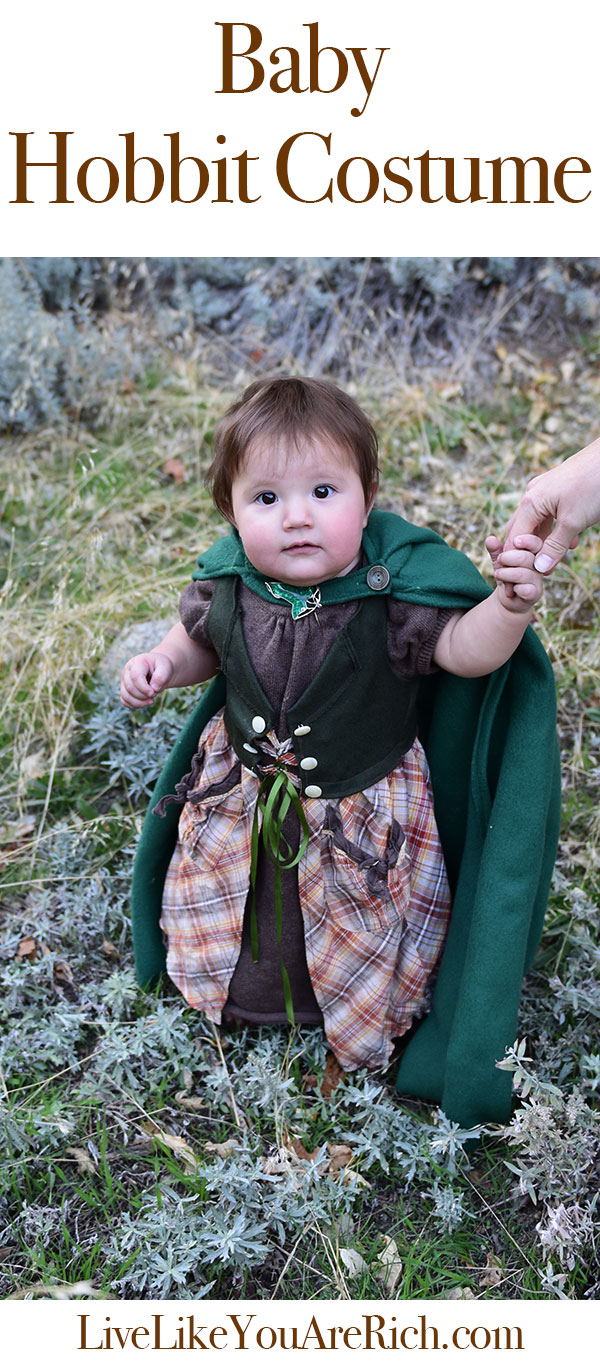 How to make a baby hobbit costume
How to make a Russell and a Mr. Fredericksen costume
6- Rent a costume from a local play house or costume rental store.
If you want an elaborate-show-stopper-type costume renting from a local play house or costume rental can really save you money rather than buying or making one.
7- Trade costumes with friends or family.
Get together with friends who have kids your similar ages and do a costume swap. My friend did incredibles one year with her family. She gave me all the costumes. I think we may try for next year to use them.
8- Garage sale
Look for costumes at garage sales. I've seen some very awesome homemade and store bought costumes for $1.00 or $2.00 at garage sales.
9- Classifieds
Scan the classifieds like Craigslist and Ksl.com for costumes. Bonus- Sell your old ones to make money.
10- Repurpose what you have
For many years I was a cow girl. I have cow girl boots, jeans, a plaid shirt and a cowgirl hat. I didn't have to go out and get anything. You could use an ugly sweater from an office party and be an ugly sweater for halloween. A white sheet and rope could make a Greek goddess or even a ghost. You could wear snow gear and be a snowboarder or dress in a tennis outfit and carry around a tennis racket. The possibilities really are endless. A lot of people wear clothes they have and add fake blood and face makeup to make it more 'Halloweenish'.
I hope that you have a great time looking for costumes.
Happy Halloween!

For other 'rich living tips' please subscribe, like me on Facebook, and follow me on Pinterest and Instagram.
Here are some other posts of great Halloween Costume ideas.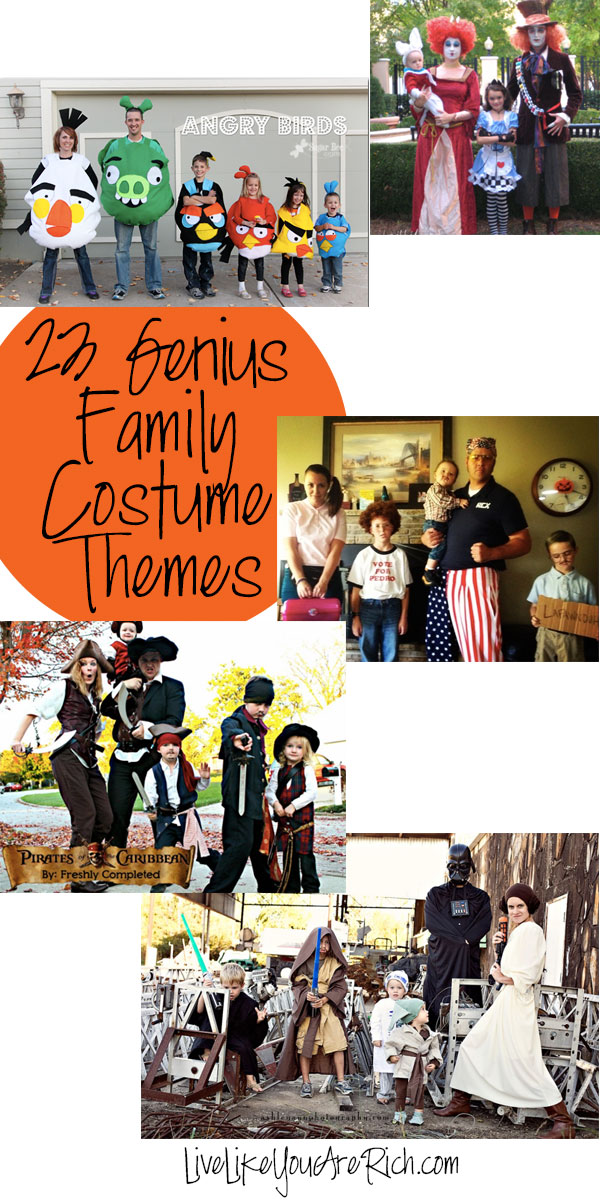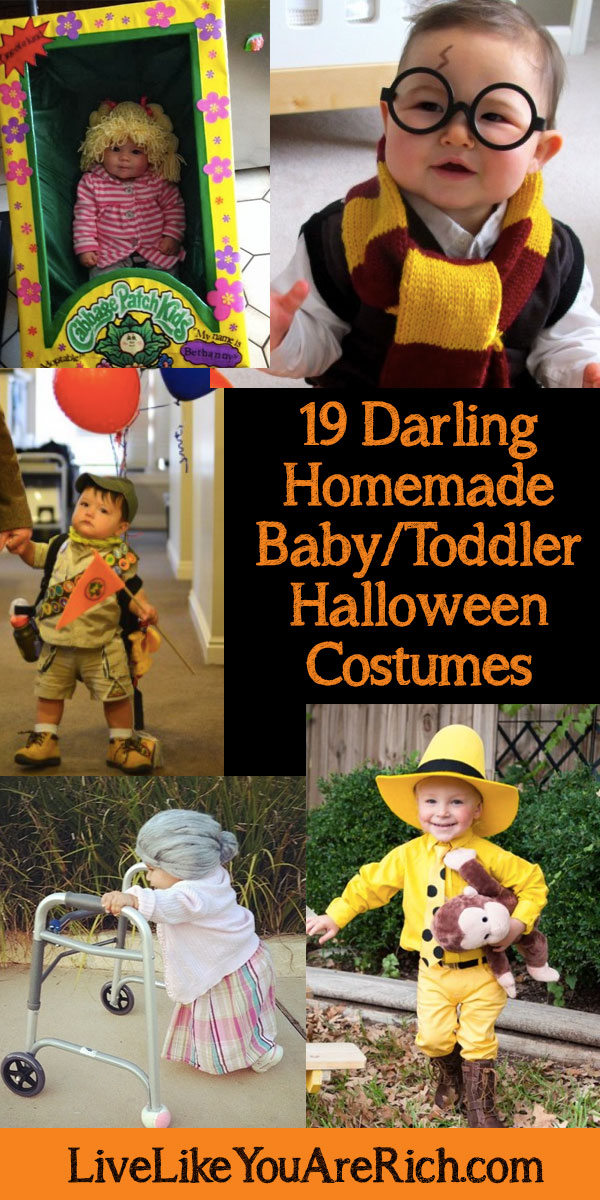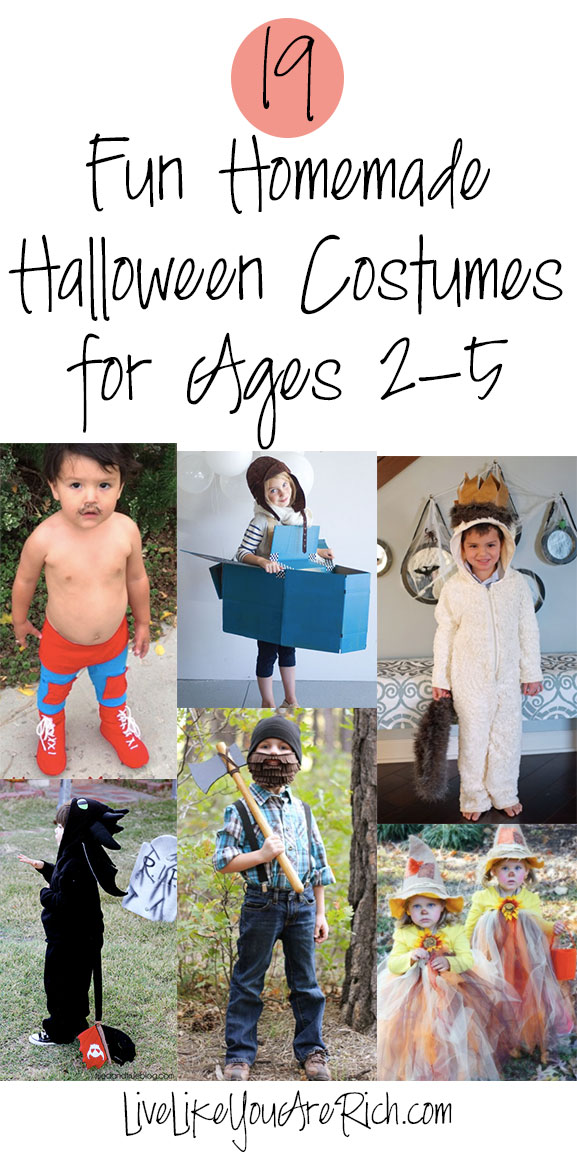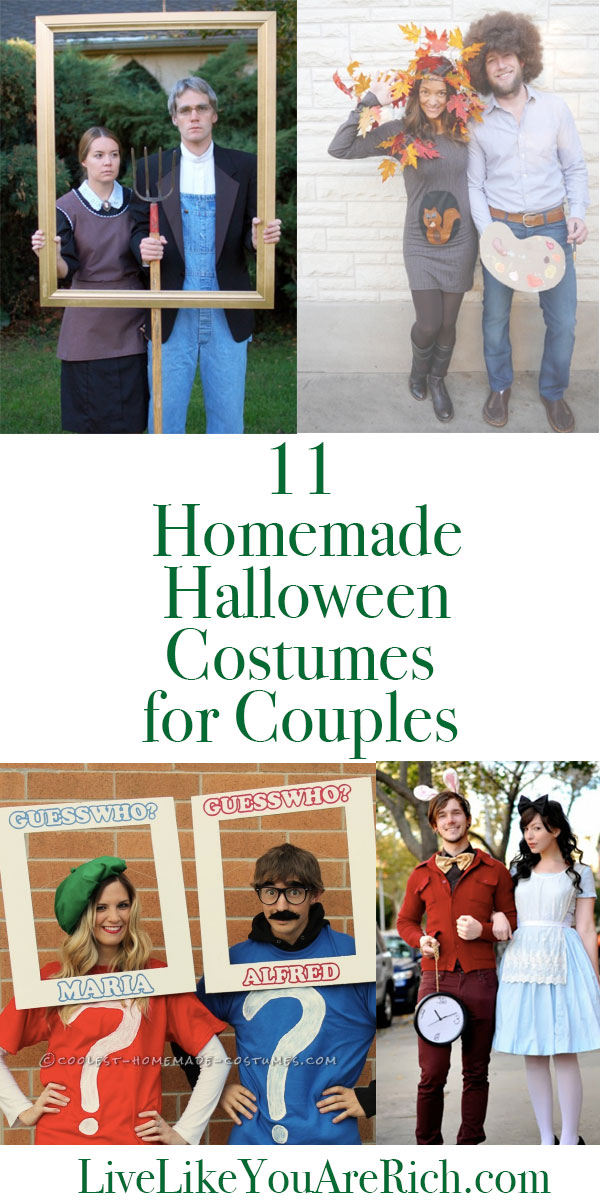 Pin Me