I have had multiple requests to post a tutorial on how to make a Russell costume from the movie UP. So here it is…
Russell from UP is one of the cutest kid characters out there and it was so much fun to dress my son up like him.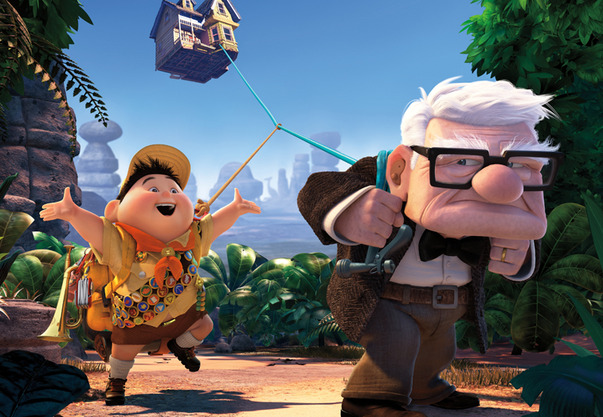 There are quite a few props to this costume but don't let that overwhelm you. It was fairly easy to make the props and to gather everything I needed. It was also pretty inexpensive as well! If you are looking for how to make a Mr. Fredrickson costume please CLICK HERE
First, I got the base of his costume (shirt, shorts, shoes). I bought the little safari guide/ranger shirt and pant combo for $1.50 at a consignment sale. But if you have it in your budget and can't find anything used here is a toddler-sized park ranger top and bottom that would work perfect (CLICK HERE) and a kids-sized top and bottom that would work great (CLICK HERE).
Next, I got his shoes from a thrift store for $3.00 but there is a pair on Amazon (click here) if you can't find what you are looking for used. You can also use brown shoes and buy orange shoe strings. I thought the shoes/boots I found were perfect even if they weren't the exact same color Russell wears.
Next, I found a hat and a backpack (for an Amazon backpack click here) that would fit him at a thrift store for a couple of bucks. I also took multiple trips (maybe 2 or 3) over the course of a month preceding Halloween to find inexpensive camping and Wilderness Explorer toys, etc. that I could put into his pack.
My son Denali was very young (8 months) and he couldn't carry much on his back. I stuffed the backpack with the newspaper and hung the other toys from the back. He also loved to hold on to something so I let him carry the flag.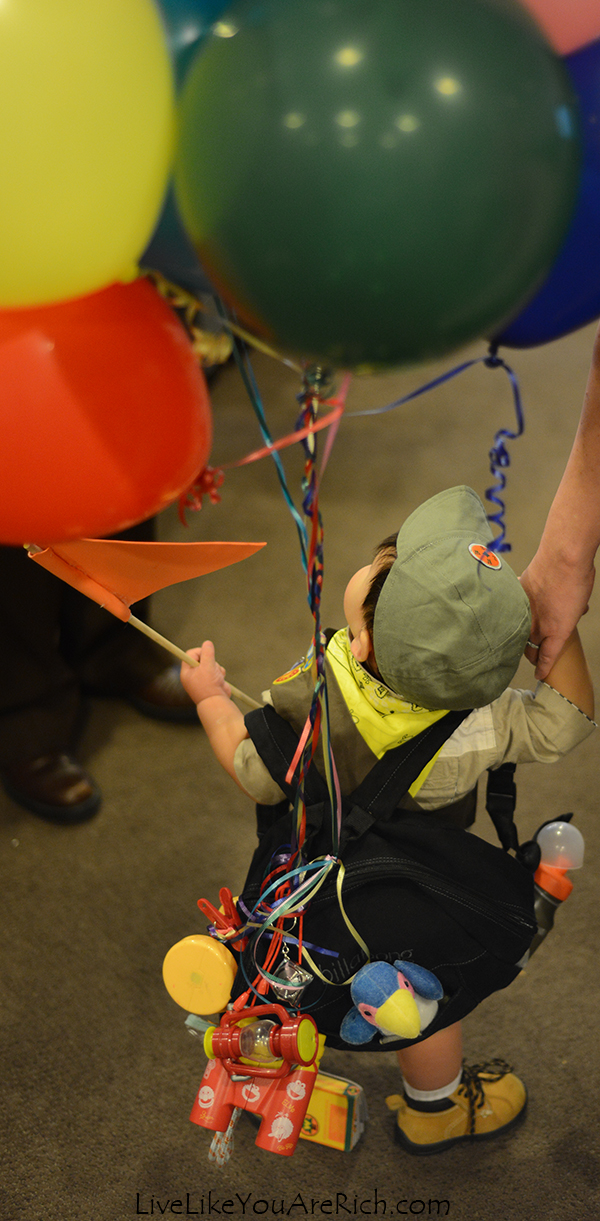 I found a little 'snipe' and put it in his pack, a lantern, binoculars, a trumpet, rope, measuring tape, water bottle, whistle, and mini Gerber/pocket knife. That was all he could hold. I found out how to make a small butterfly catcher/net but never got around to it. Perhaps I'll do a tutorial sometime in case readers want to know how to make one but for this Halloween, my son went without it.
I couldn't find a scout sash/Wilderness Explorer sash that fit so I sewed one out of brown fabric. It took me 15 minutes and cost .50 cents. Then I made the Wilderness Explorer Badges for Tutorial Click Here.
Next, I made the Wilderness Explorer Handbook.
First, you will need Mod Podge. Click here for resources. It can also be found at any craft store. And you will need a foam brush to apply it. Next, you will need a hard back book you don't mind recovering and a print off of the cover.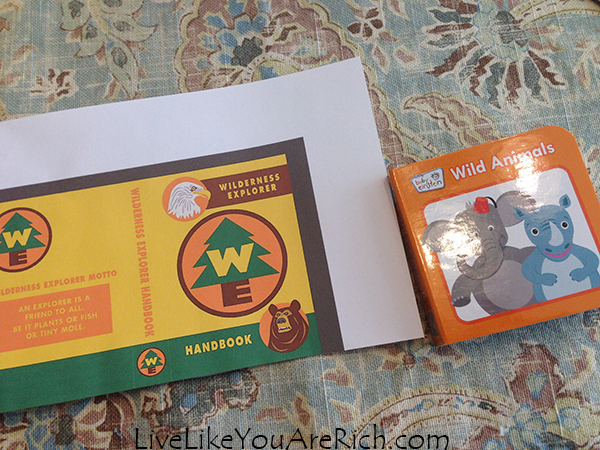 You can print it off Click here. I sized it small so it would fit the mini book I had. You can print it off larger for a larger book.
Then print it off the size you want, cut and mod podge the cover on.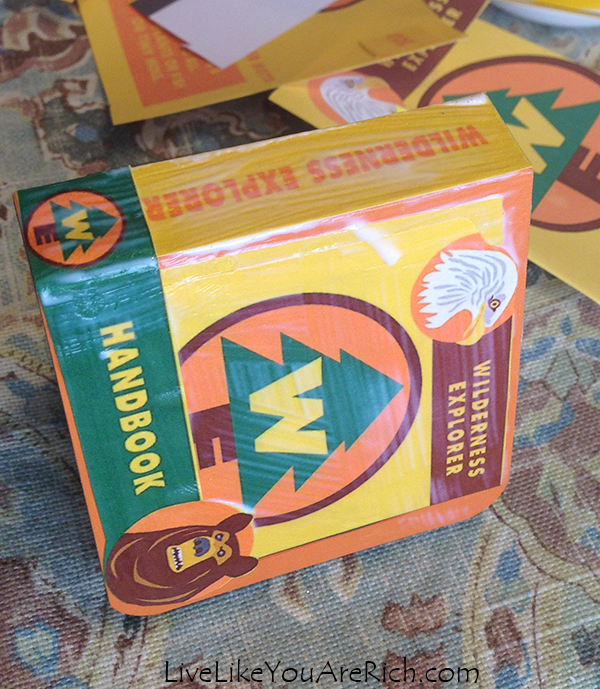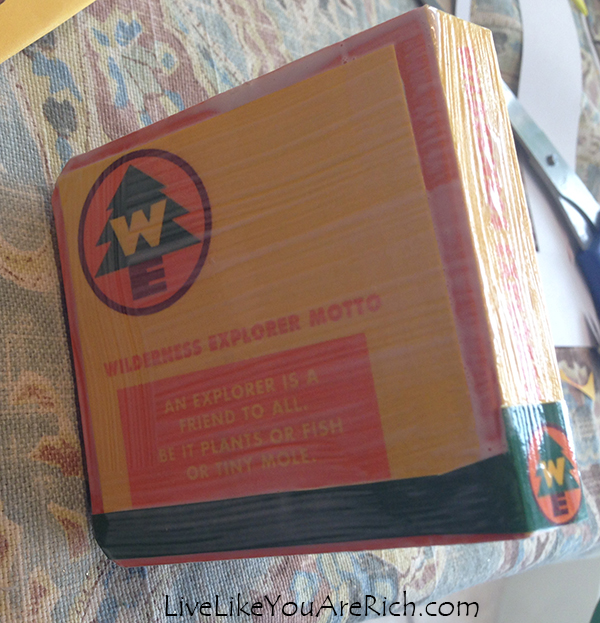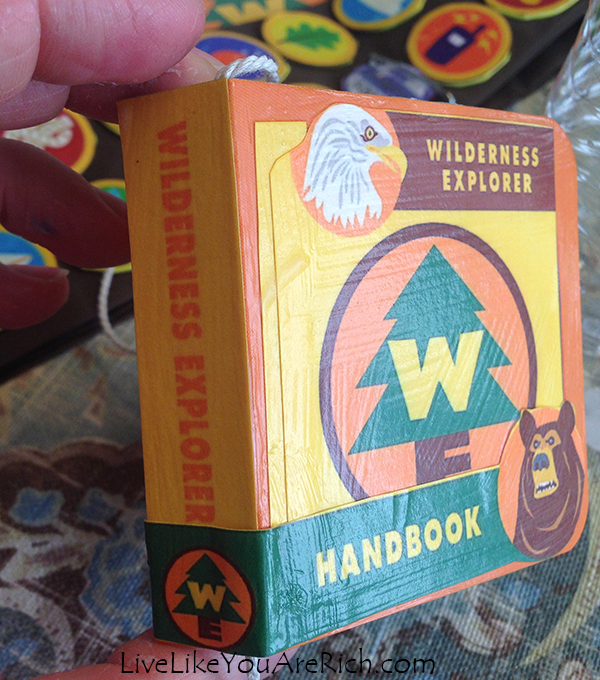 It was that easy. I also ran a string down the inside spine and attached the book to the backpack because my son would lose it if not.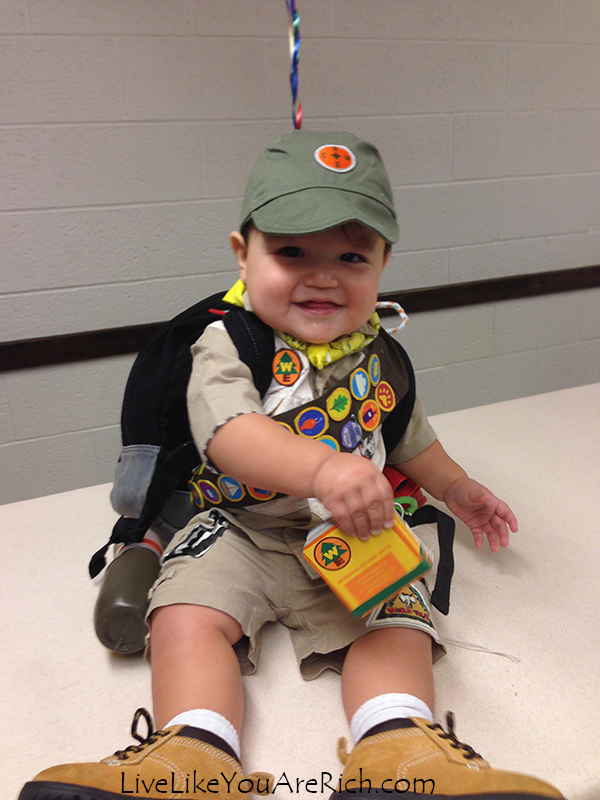 Then I made the flag. The flag was very simple. Take an orange foam sheet and a wood dowel. Cut out a flag shape. Make it longer so it can wrap around the dowel. Then hot glue gun the flag to the pole/stick.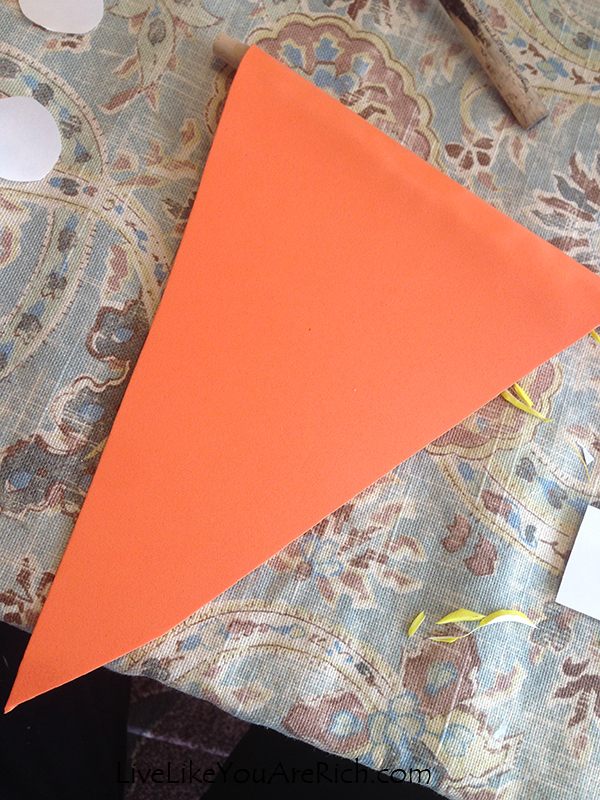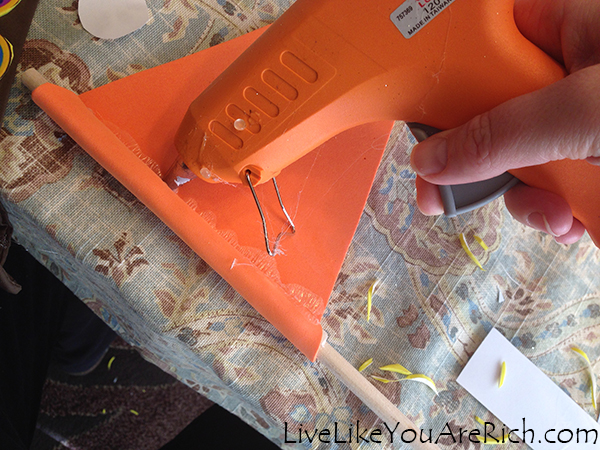 Then follow the instructions on this tutorial (on how to make a stick on the badge) and make one for the W.E. patch and stick it on to the flag. I made a W.E. badge for my son's shirt, backpack, and flag. Wilderness logo here.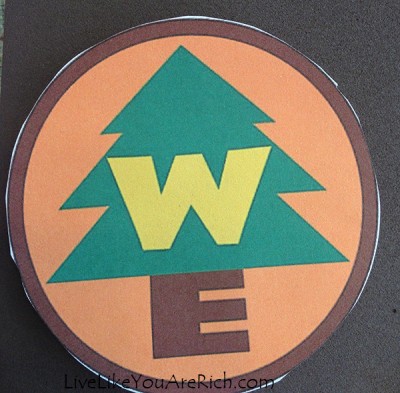 And the flag is complete.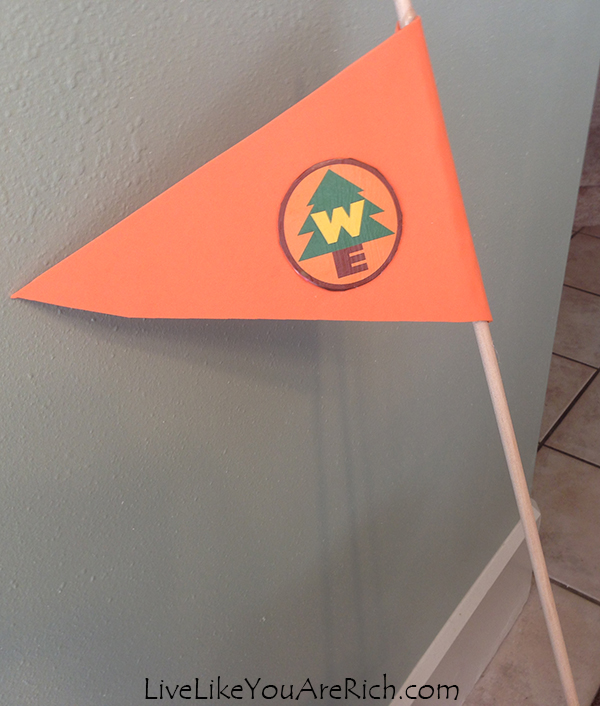 Get an orange bandanna and tie it or use a little bandanna tie with W.E. on it.
And finally, add balloons.
There are a few things I opted not to do. As mentioned, the butterfly catching net was omitted, some of the colors of the costume were switched up or changed, and the little diamond bead pin on/patch was omitted as well. Despite that, my son won Best and Cutest costume at a huge costume contest.
And he and Mr. Fredrickson won Best Photo of the Year in a prominent contest… I just add that tidbit to say that the outfit doesn't have to match Russell's from the movie UP exactly. You can change things up (colors, props, etc.) a little bit and no one will even notice.
I hope this tutorial was helpful and you enjoy your Russell project!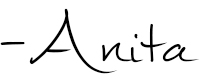 For other 'rich living' and inexpensive D.I.Y. projects please subscribe, like me on Facebook, and follow me on Pinterest and Instagram.