I love The Lord of the Rings and The Hobbit. So, I am having my son (who looks kind of like Frodo) dress up like him for Halloween. My daughter was a Baby Girl Hobbit (photos here) and their friend Asher was Samwise Gamgee (post coming in the next day or two).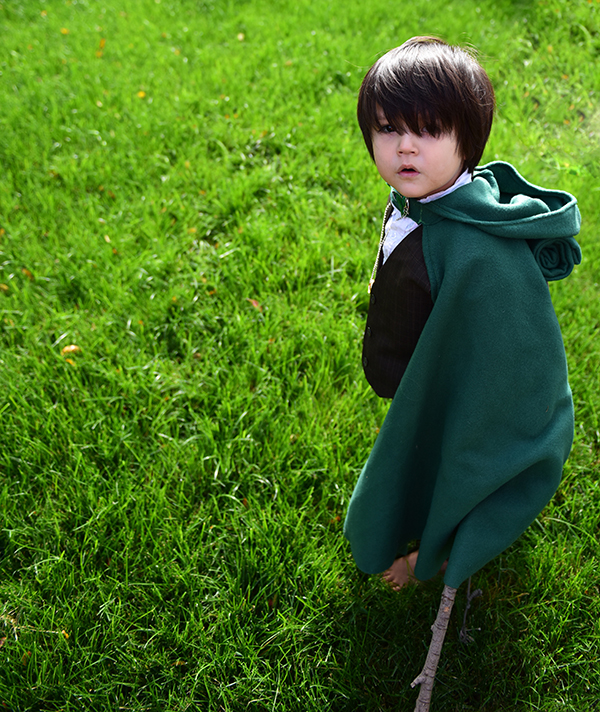 Overall the costume was not too expensive (under $25.00) and was pretty easy to put together. First, I got his brown corduroy pants and cut them off at three quarter lengths.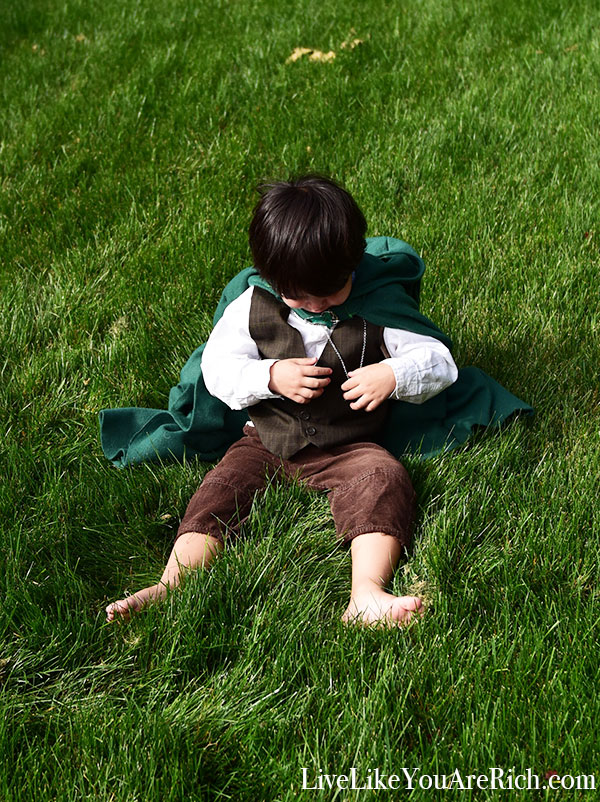 Then I got a white button up shirt that was a cotton material at a local thrift store called D.I.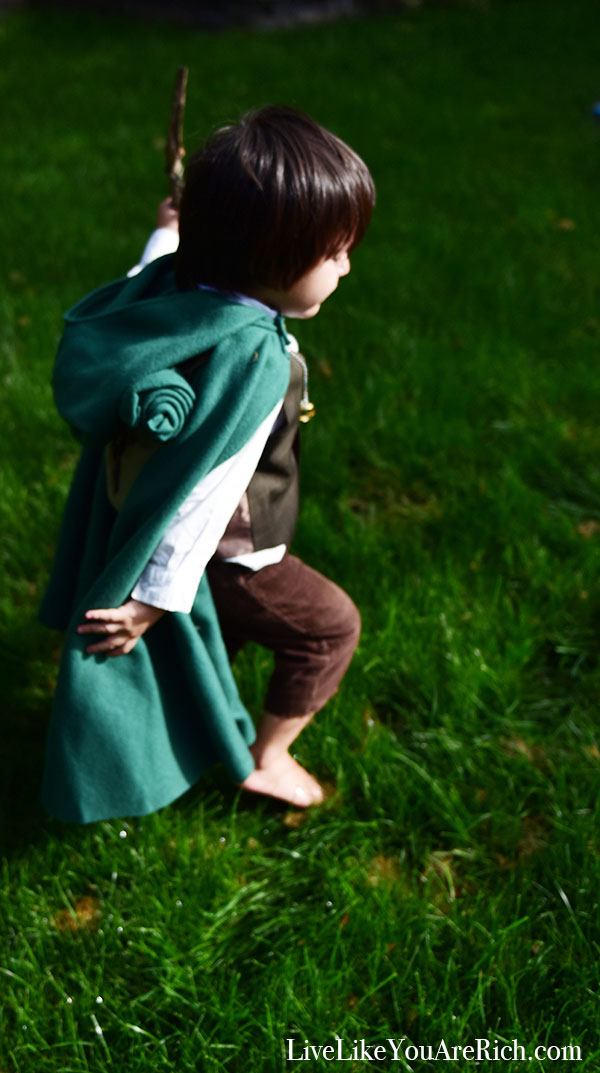 I was looking for a brown vest and found an awesome one in the form of a 5 piece suit on Zulily.com for $23.97! It is a suit made in Italy that normally sells for well over one hundred dollars—I love Zulily! And since I needed a suit for him in 4T anyway, I bought it and just used the vest from it.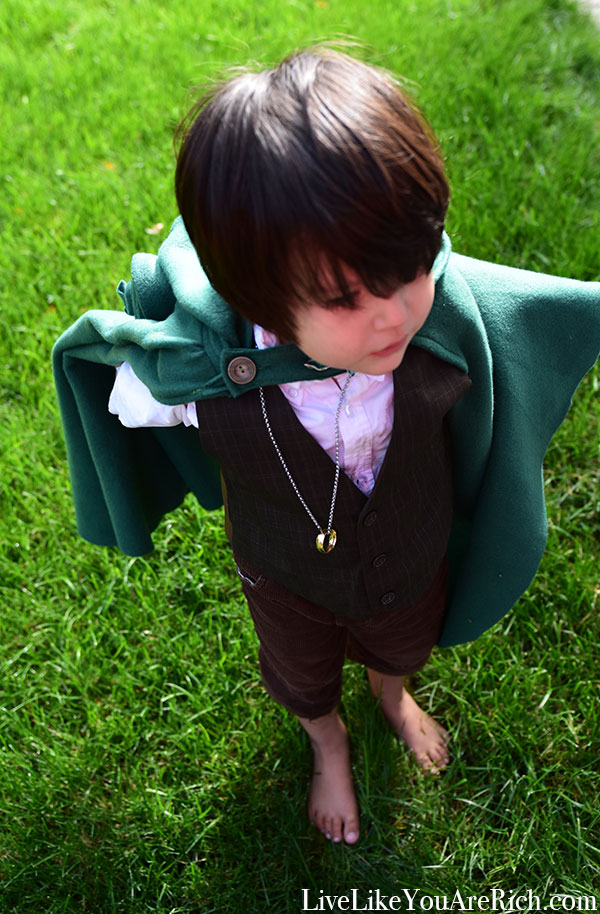 I bought the genuine looking 'Ring' on Amazon for about $7.00 here (P.S. It does go up and down in price).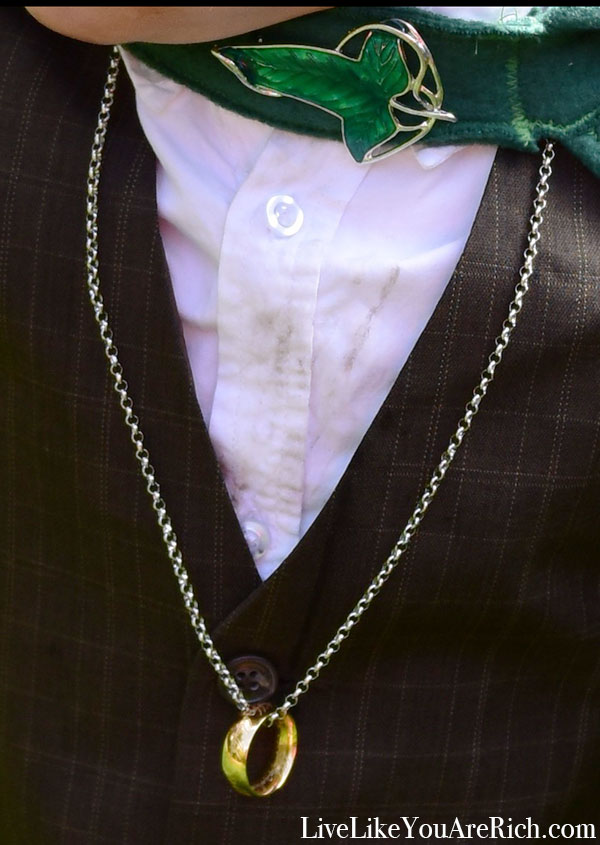 You can also find the Elvish pin on Amazon for a few dollars here.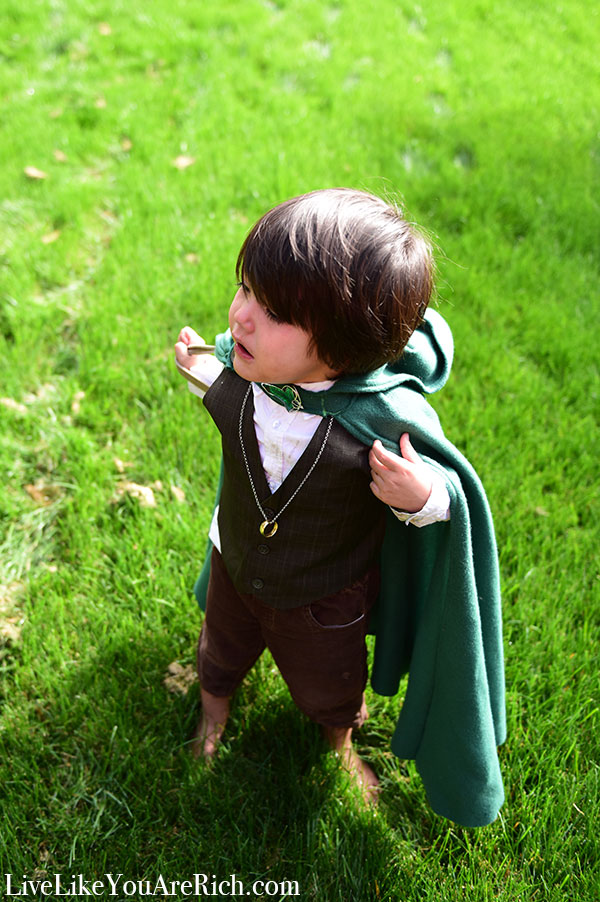 I had help with the cloak. To make it, get dark green felt and one large button and follow a pattern like this—making it smaller for a toddler.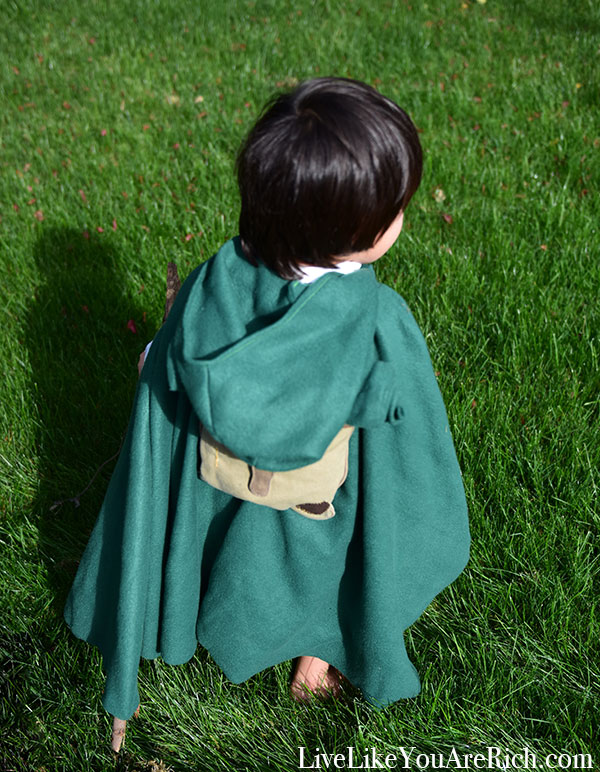 The backpack is a little purse turned into a pack. The sleeping bag is rolled up felt tied with twine.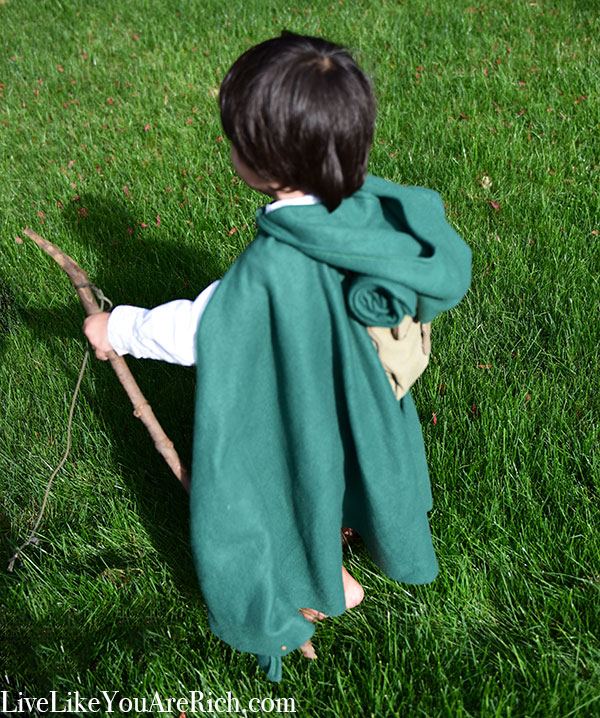 Finally, we found a walking stick for Denali (our son) outside.
As you can see from the image below, at this point Denali was done with the photo shoot.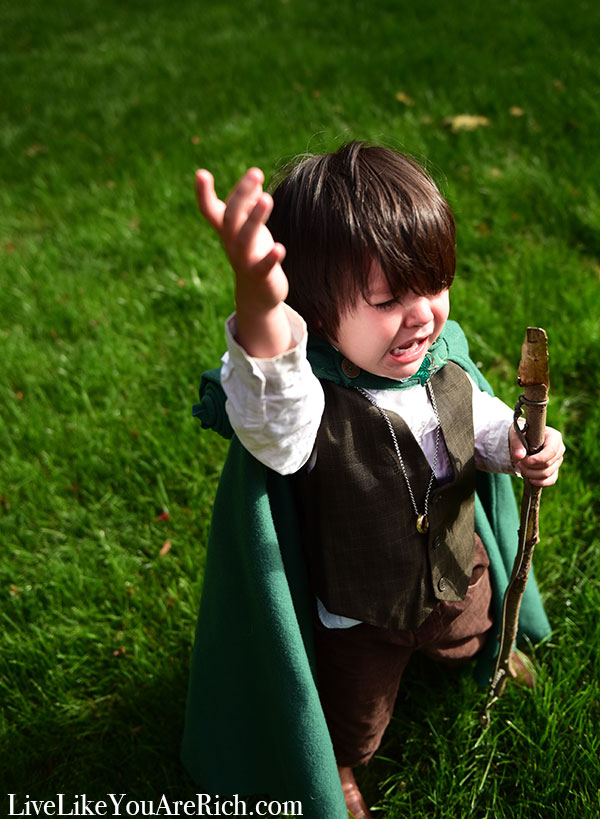 He would agree with Frodo when he said, "I wish none of this had happened."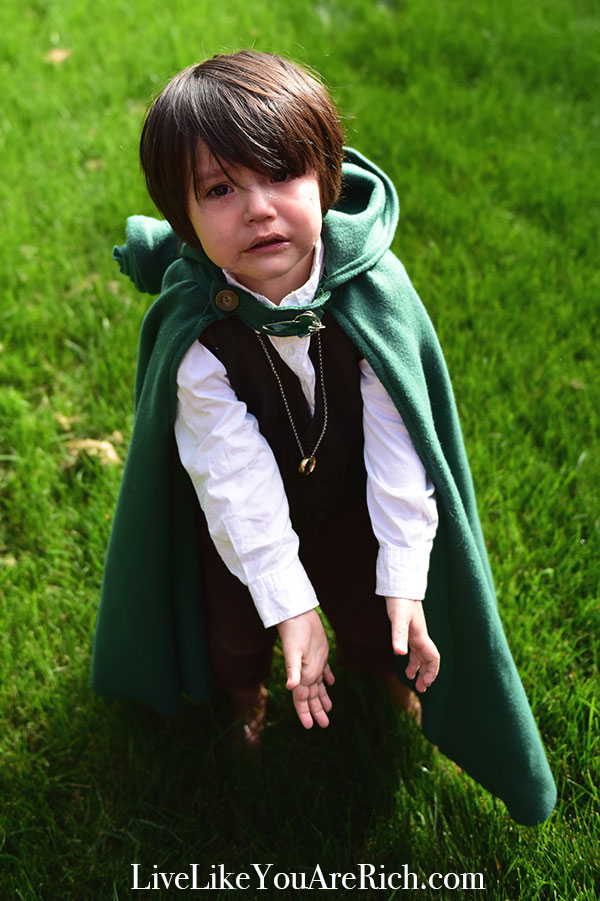 He only likes to wear what he picks out (mainly blue and red t-shirts), so I'm proud of how well he did!
And there you have it… a Frodo Baggins Halloween costume for a toddler.
Happy Halloween!

For other 'living rich' and money-saving tips, please like me on Facebook and follow me on Pinterest.