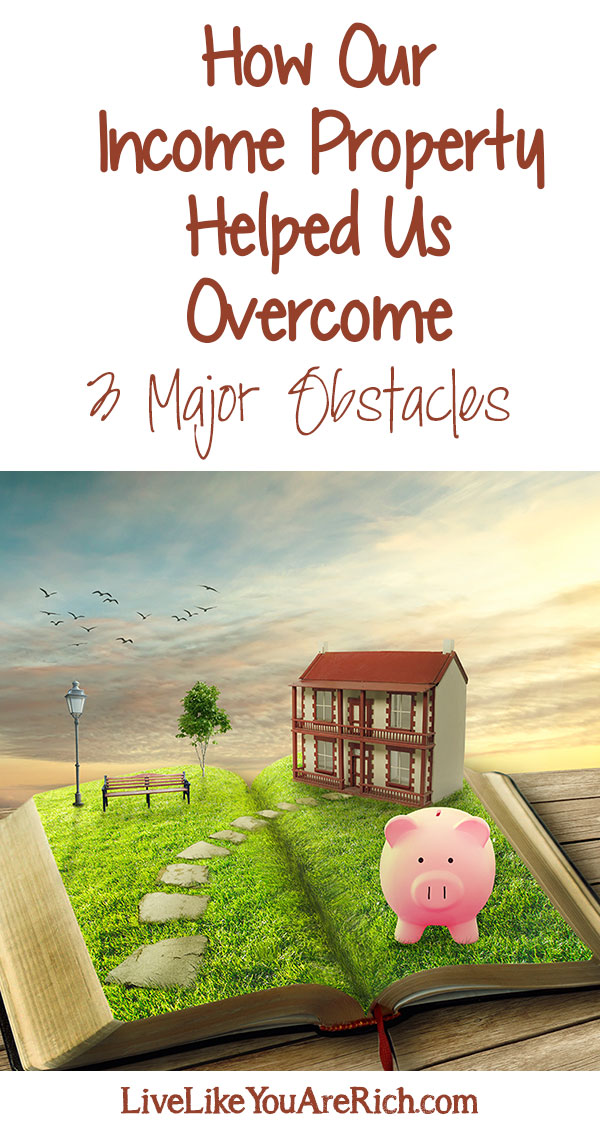 I am a firm believer in leveraging the property you own (if at all possible or needed) to help pay for bills, the mortgage, get out of debt, create a nice savings, and secure a solid retirement.
As you can imagine, one of my favorite shows is DIY Network's Income Property. I've watched a ton of episodes and learned a lot while watching them. This season there are BRAND-NEW EPISODES! They are on Thursday nights at 9/8c on DIY Network and DIYNetwork.com.
I'm stoked to see new makeover and reveals, great renovations, and learn more tips for income properties. Finding out about the new episodes of Income Property reminded me about the desire I had to share our own income property story…
When we moved into my dream home, it needed a ton of work! It was foreclosed upon and there had been extensive water damage which had to be repaired. The roof had to be replaced, and a few of the upper level rooms and the entire bottom two levels had to be redone. There was a lot that had to be done! Because the property could be turned into a rental (the bottom 2 of 4 levels), this was the plan:
Bid a lot higher than the extremely low appraisal value in order to secure the property, and come to the table with a lot of cash. So after the loan went through, there wasn't much cash left for renovations. A bank loan was necessary.
In order to pay the bank back and keep up with a 15 year mortgage, I knew I needed additional income. So I included a rental apartment in the renovations. The entire renovation totoaled $23,000 which included renovating and decorating the entire house (2500 square feet)!
Once the renovation was complete, there was an apartment that consisted of 2 Bedrooms, 1 full bath, a full kitchen, laundry room, living room, and six nicely-sized closets. It is a two level 1250 square foot apartment with a separate entry. We even installed French doors to make move-in and move-out easy on the tenants.
Renting it out was very easy. In fact, I had a ton of applicants to choose from and found some great renters. When they moved out, finding a replacement went very smoothly as well.
Here are just a few before and after photos. I'll be adding more to my entire home renovation post soon.
Kitchen Before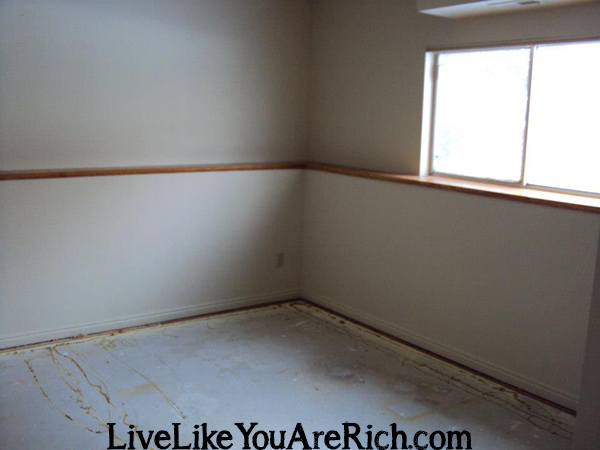 Kitchen After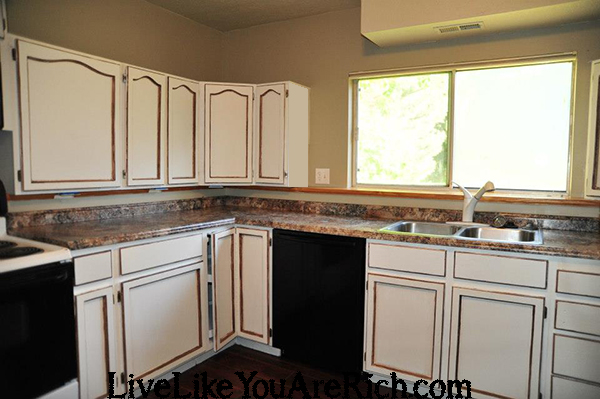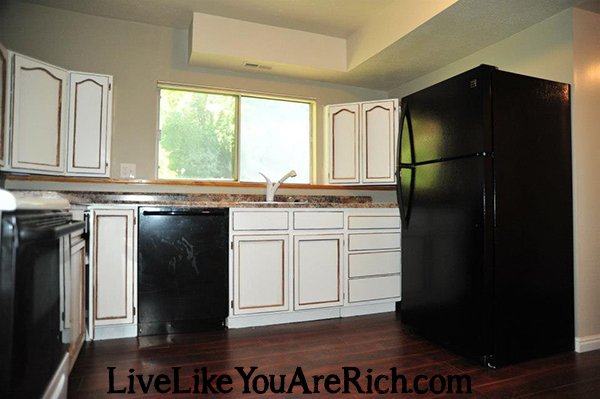 Living room before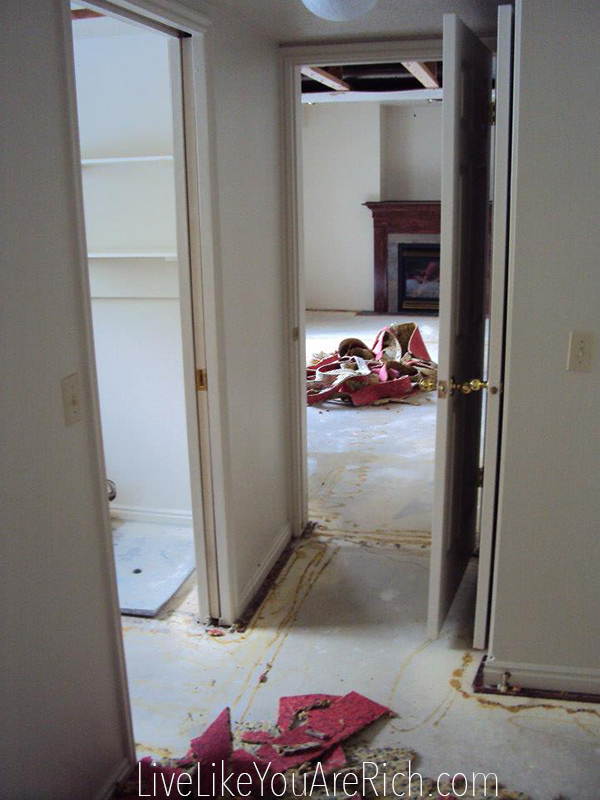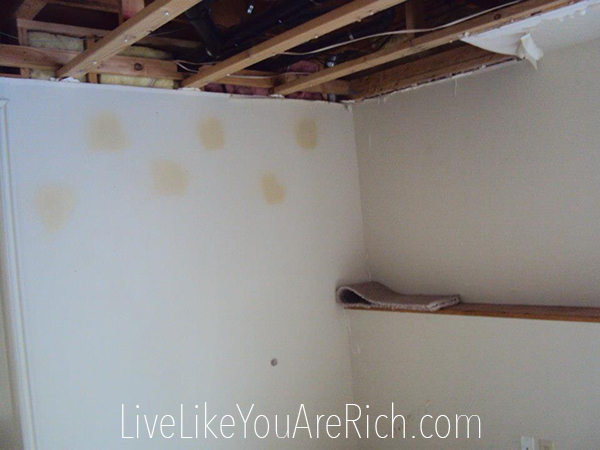 Living room after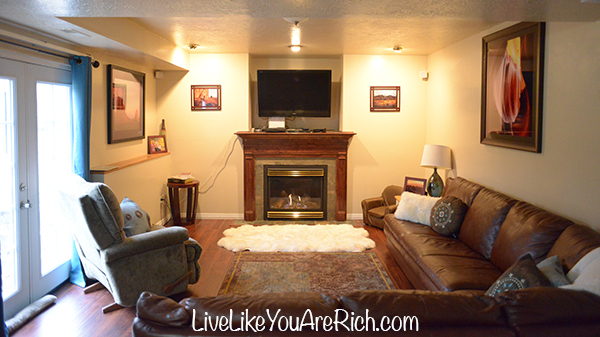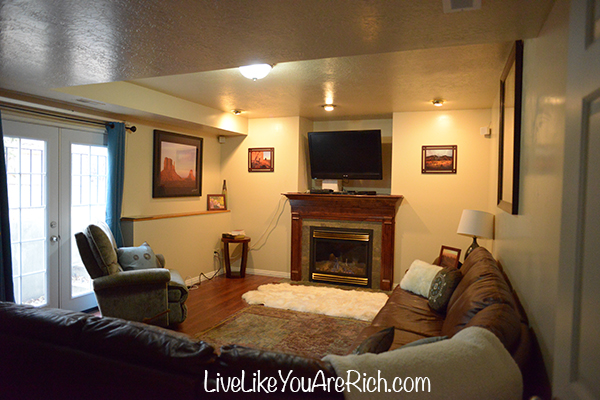 The income property helped immensely! Hurdling three major obstacles would not have been possible without it. Not only was I able to 1- Buy my dream home at a great deal and remodel it. But I was also able to 2- Pay back the loan to the bank and finally 3- I was able to use the income to help offset costs when I became a Stay-at-Home mom. The rental property has been such an amazing blessing in my life!
After 3 years of renting, I was in a better position financially and took over the rest of the house.
But the income doesn't end there.
Out of one of the rooms I was renting, I created my office for my business. Finally, the guest bedroom has been rented out for a month or two to family who needed a place to stay while working in the area. So the property and business continue to help offset costs and help with cash flow.
If you have never seen DIY Network's Income Property before, Scott McGillivray gives his client two design options. After they pick the one that meets their needs, he and his team of contractors renovate the space. They work hard to produce a cost effective yet incredible makeover.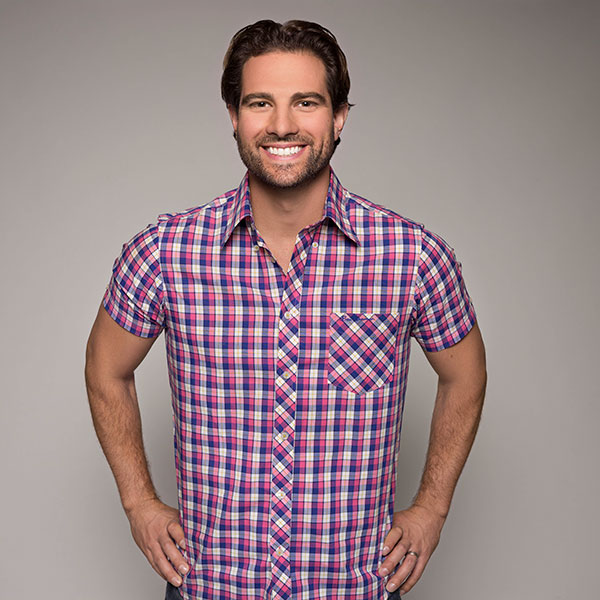 The makeover reveals are my favorite part—they are absolutely gorgeous.
Here are a few: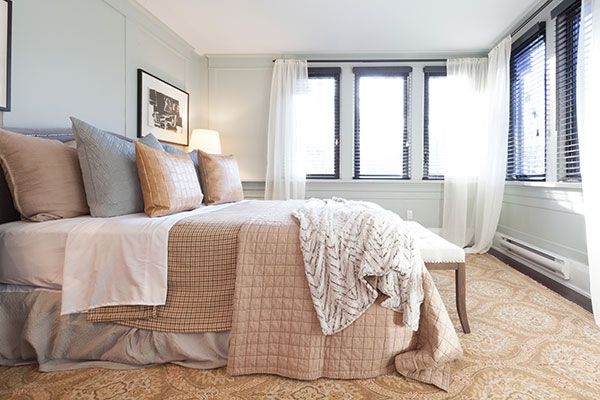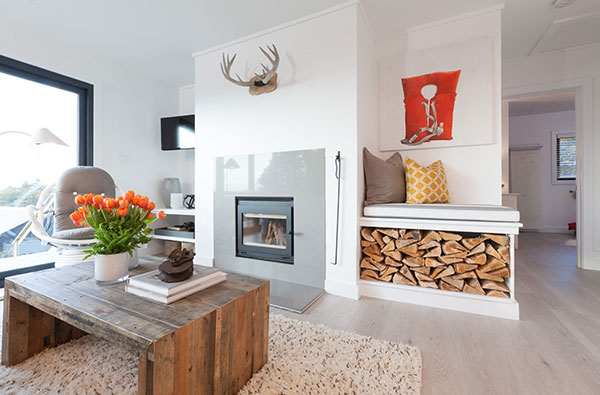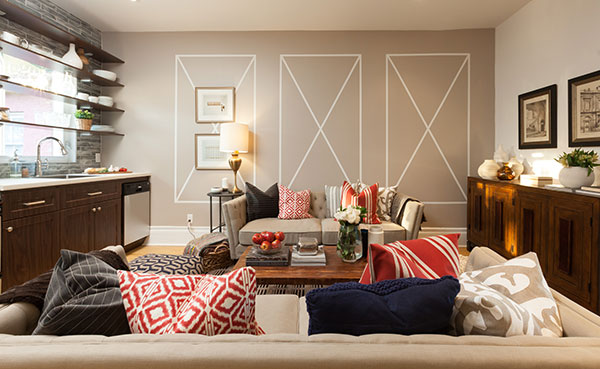 My second favorite thing about the show is being given, as a viewer, the actual numbers and being in the 'know' of how the income will help the owners—it's truly fascinating.
Don't miss it Thursdays at 9/8c on DIYNetwork.com to learn about how income properties are helping others achieve their financial goals.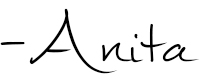 For other 'rich living' and financial tips please subscribe, like me on Facebook, and follow me on Pinterest.
This is a sponsored conversation written by me on behalf of DIYNetwork.com. The opinions and text are all mine.