My son's best friend, Asher dressed up as Samwise Gamgee to complete the cute little Hobbit trio (my son as Frodo here and my daughter as a baby girl hobbit here).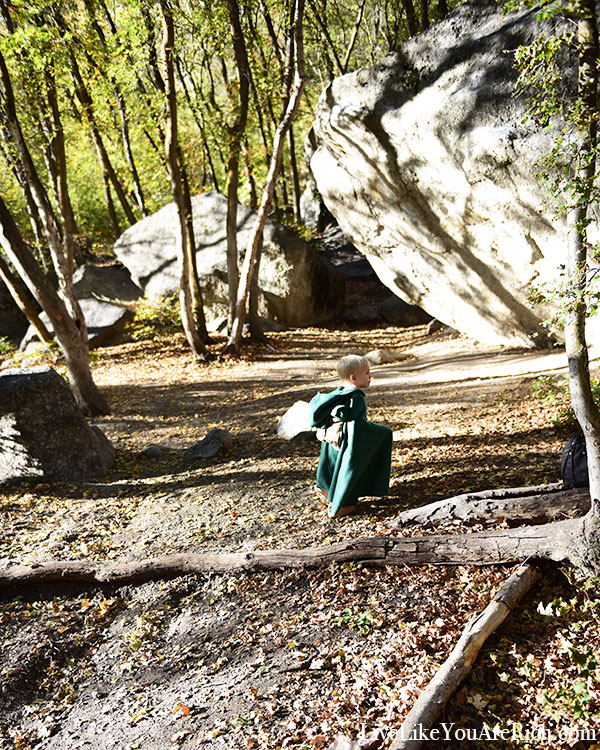 Asher was so calm and happy and loved being in the mountains.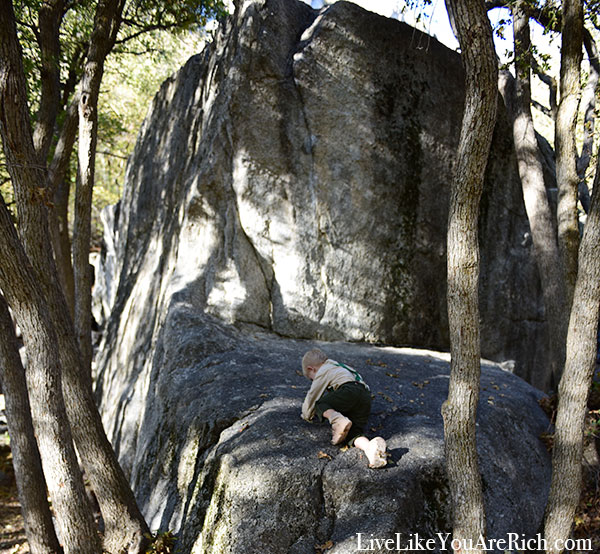 He is quite the rock climber!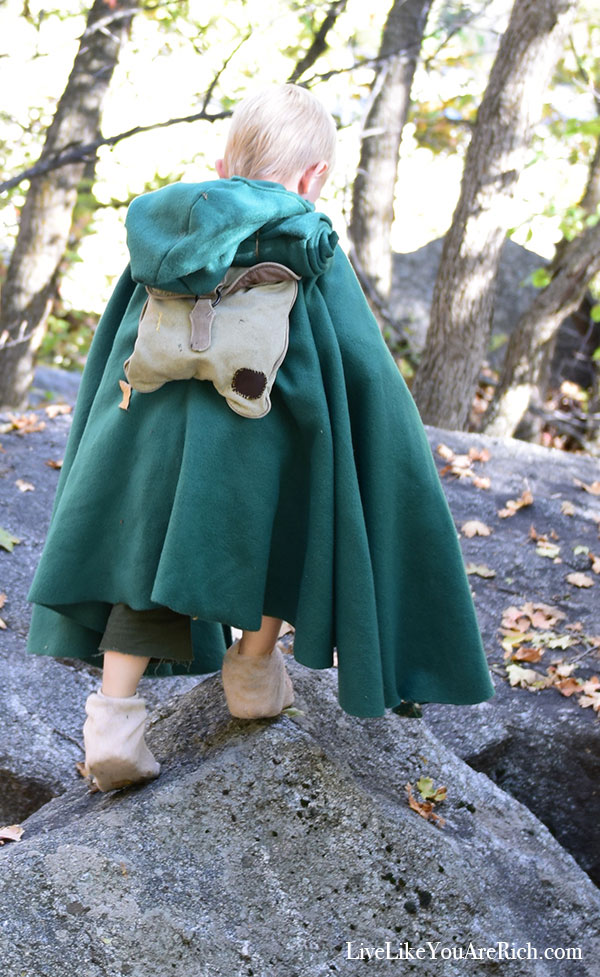 To make a Samwise Gamgee costume…
First, get suspenders and super glue buttons on the clasps (for optional detail).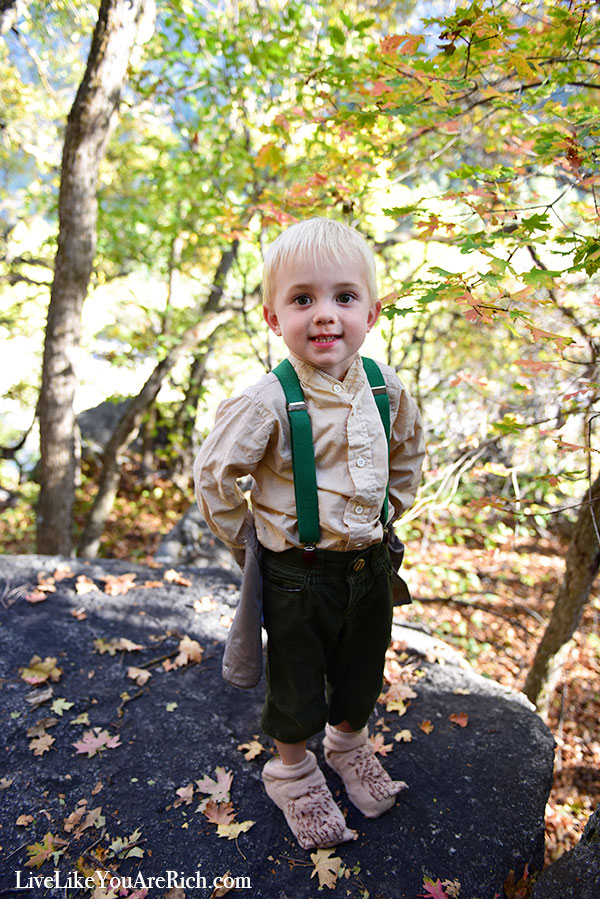 Cut off green pants at 3/4 length and super glue a button to pant button (for optional detail). Next, get a button up shirt and add a vest.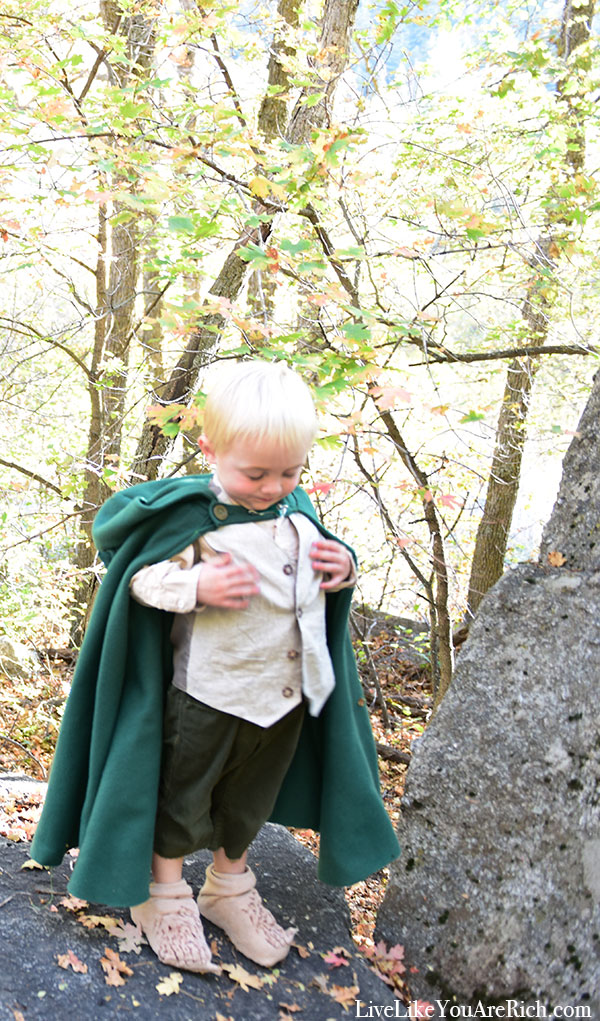 Asher's mom and I wanted him to have shoes on in the mountains. So I got skin colored socks out of my sock drawer and drew on hobbit feet and hair with a brown Sharpie. They turned out decent considering they were total last minute hobbit feet. I had been looking for weeks for some but it is HARD to find toddler-sized hobbit feet!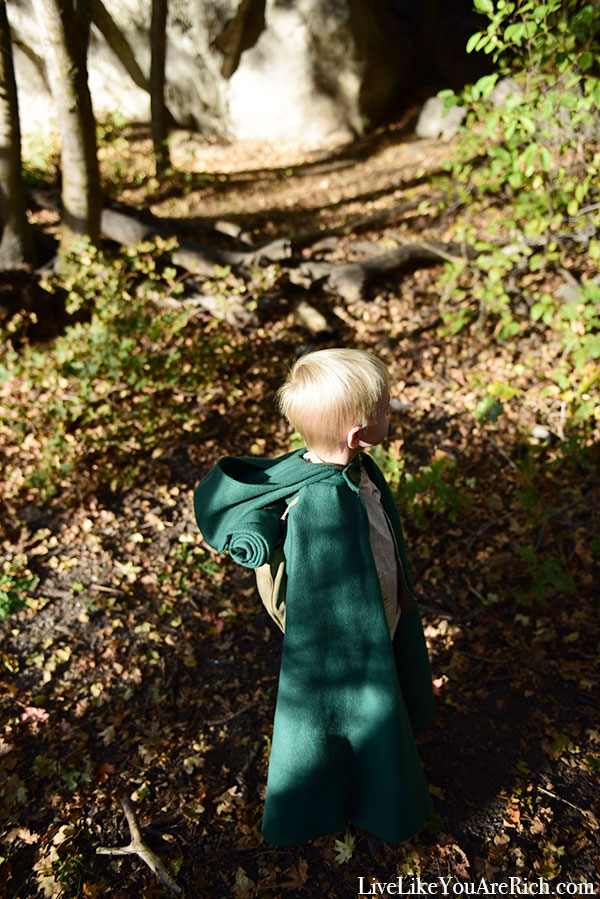 I had help with the cloaks. But to make it, get dark green felt and one large button and follow a pattern like this—making it smaller for a toddler.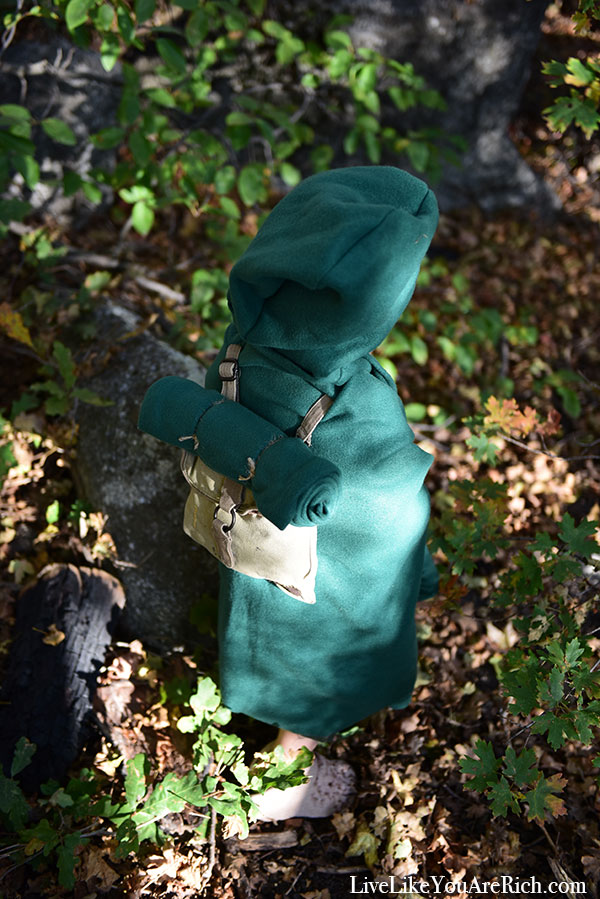 The backpack is a little purse turned into a pack. The sleeping bag is rolled up felt tied with twine.
You can also find the Elvish pin on Amazon for a few dollars here.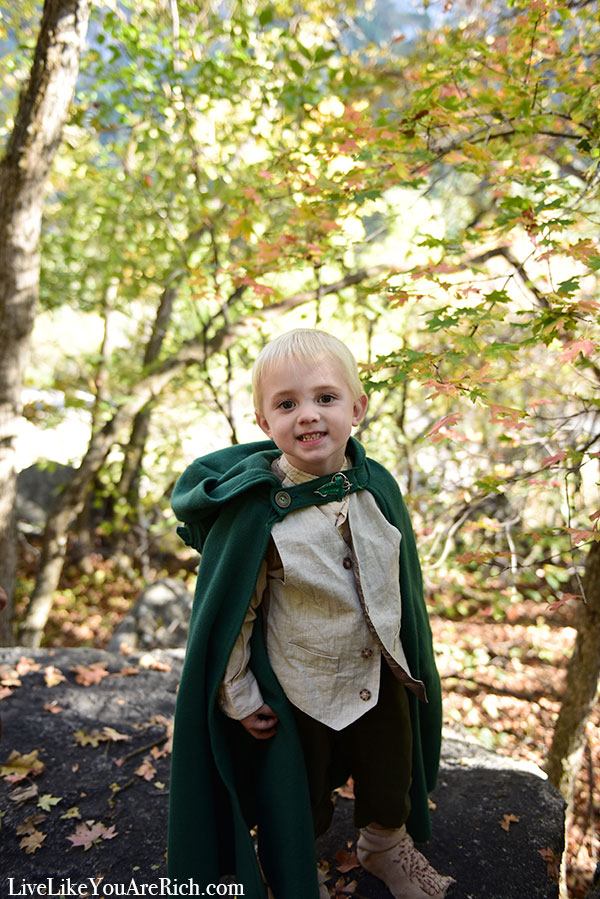 My son who dressed up as Frodo (photos here) was not cooperating during this shoot. All he wanted to do is climb and run in the mountains.
Here he is trying to take his cloak off.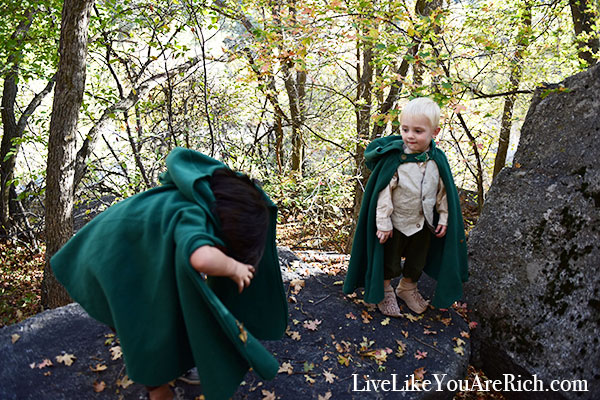 Once he got it off, he and Asher went exploring. They didn't stop climbing up rocks and being little 'hobbit boys' until we made them go home.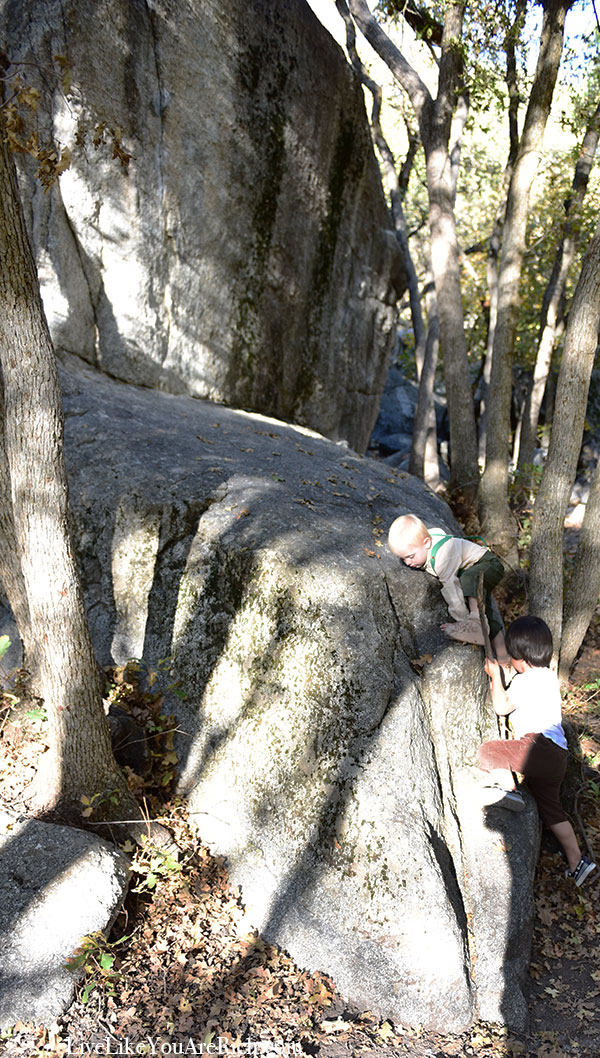 Here's a little Frodo and Sam photo from the movie…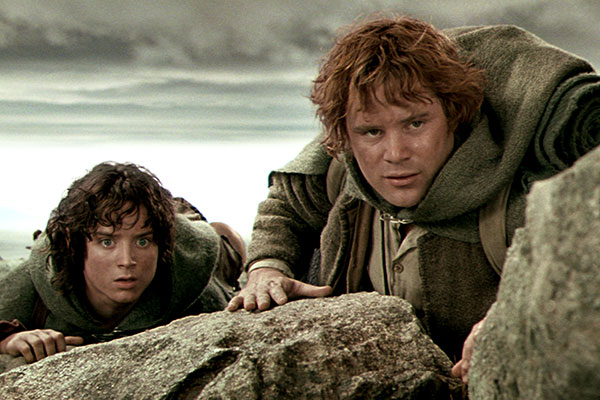 These boys just climbed up every trail we allowed them to, ran everywhere, and had a blast!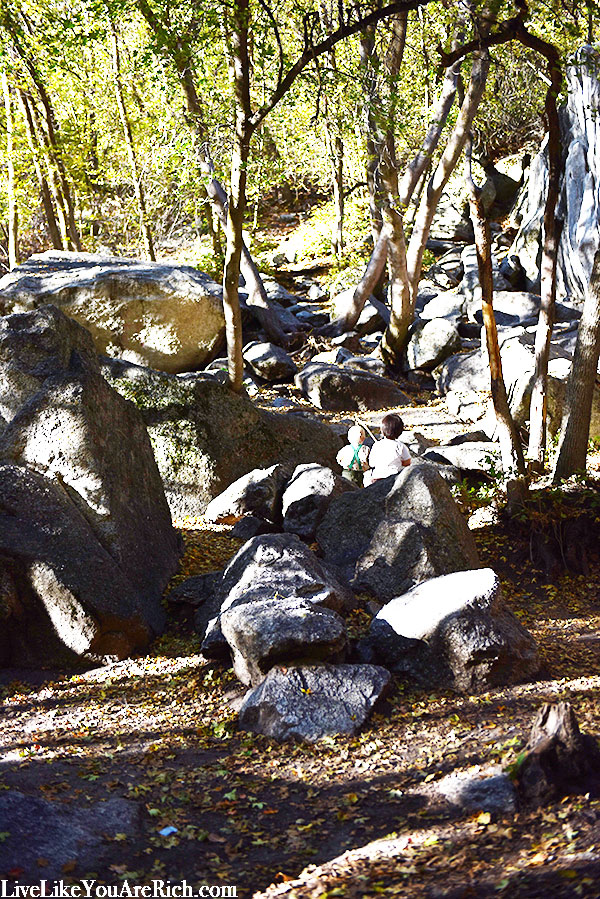 A special thank you to Asher's mom, Amy who allowed him to dress up and helped with this shoot! Isn't he the cutest?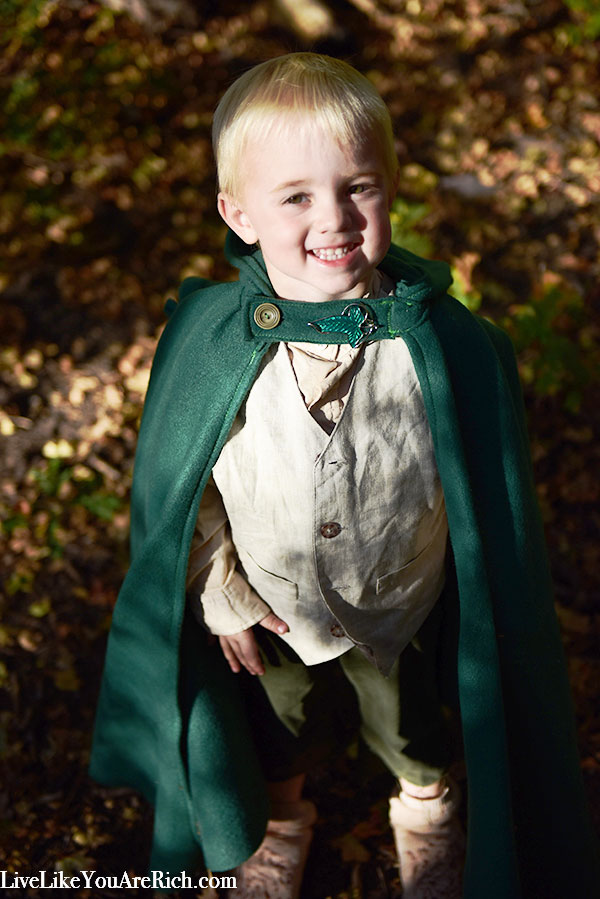 And that's the Samwise Gamgee costume for a toddler.
Happy Halloween!

For other 'living rich' and money-saving tips, please like me on Facebook and follow me on Pinterest and Instagram.