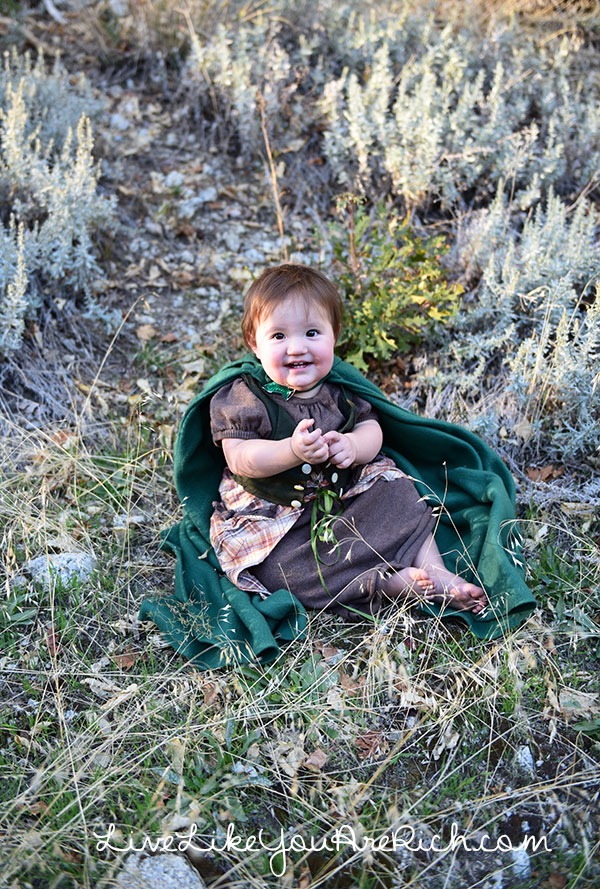 This is a homemade Hobbit costume for a baby girl. As a Lord of the Rings and Hobbit fan, it just makes me happy. My daughter, Aurora, is such a sweet, happy, and lovable girl. She loves being in the mountains and playing with the weeds, grass, and leaves which is of course, very hobbit-esk. So this is just the perfect costume for her!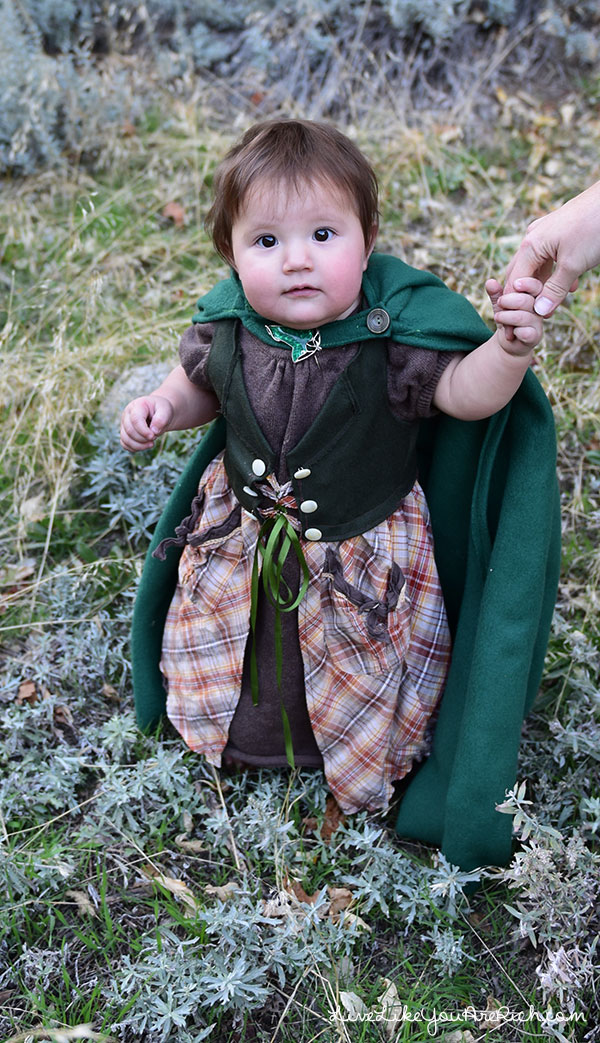 To make the dress, find a solid colored dress or a shirt that is large enough to be a dress and use it as the bottom layer. Bonus if it has slightly puffy sleeves. Then find an apron or a skirt and a vest or material to sew a vest (many of these items can be found at thrift stores). Sew the skirt and vest together. Sew on buttons and ribbon holders. Tie with a ribbon.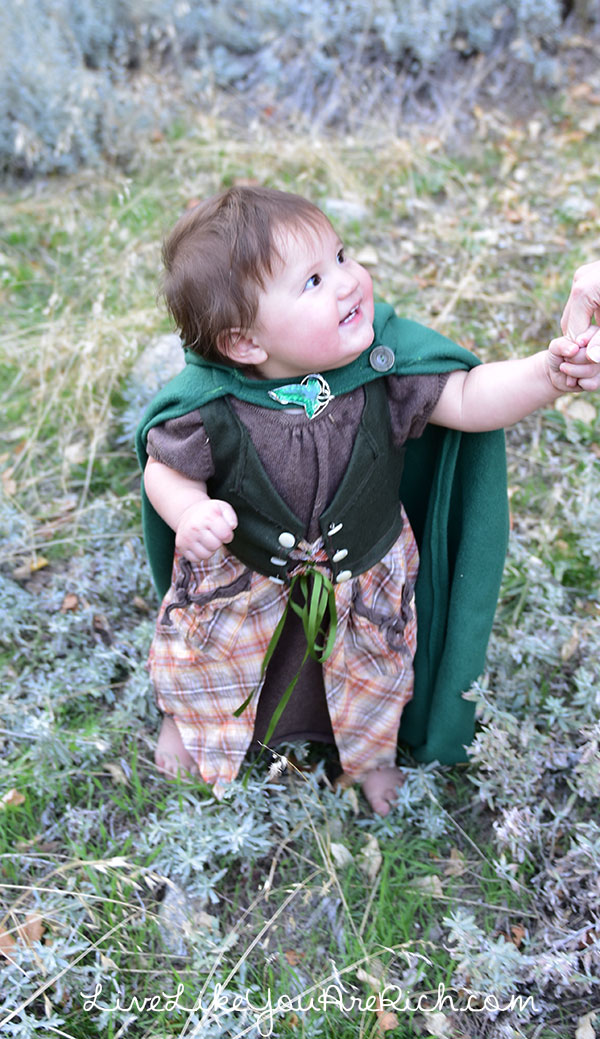 For the cloak pin (Elven pin) you can buy it on Amazon for a few bucks here.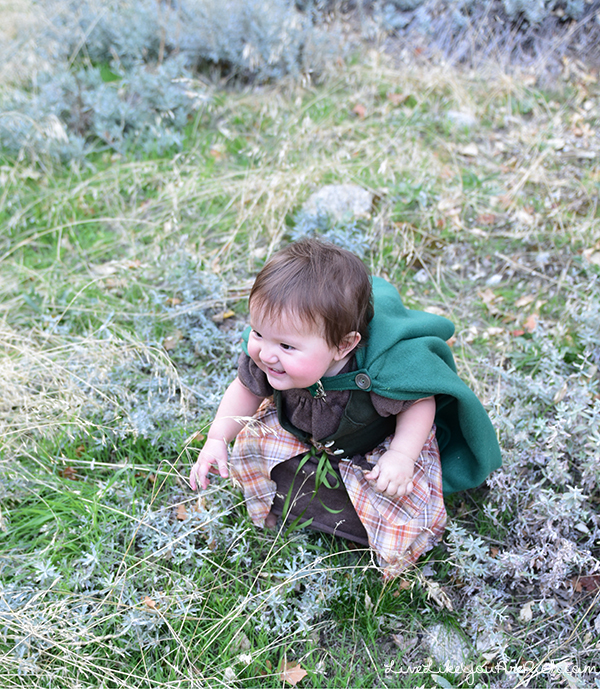 Then get dark green felt and one large button for the cloak and follow a pattern like this—making it smaller for a baby or child.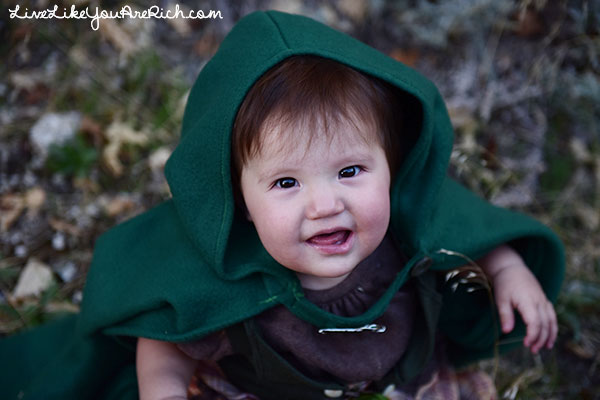 I made hobbit feet for my son and his friend but I didn't make any for Aurora. I'll link to the tutorial here after I post it in case you would like to know how to make them. They can easily be modified for a baby.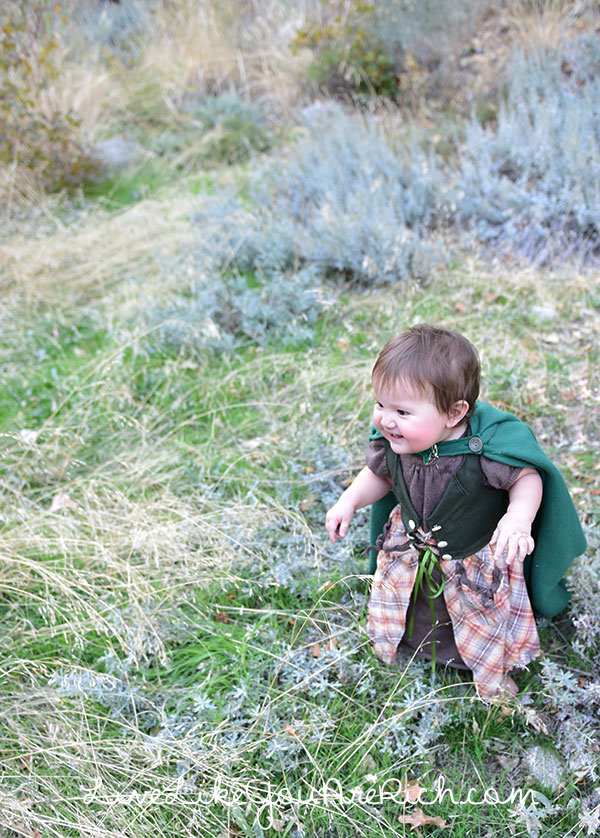 Then we went to a place that could resemble a scene from The Lord of the Rings or The Hobbit to take photographs.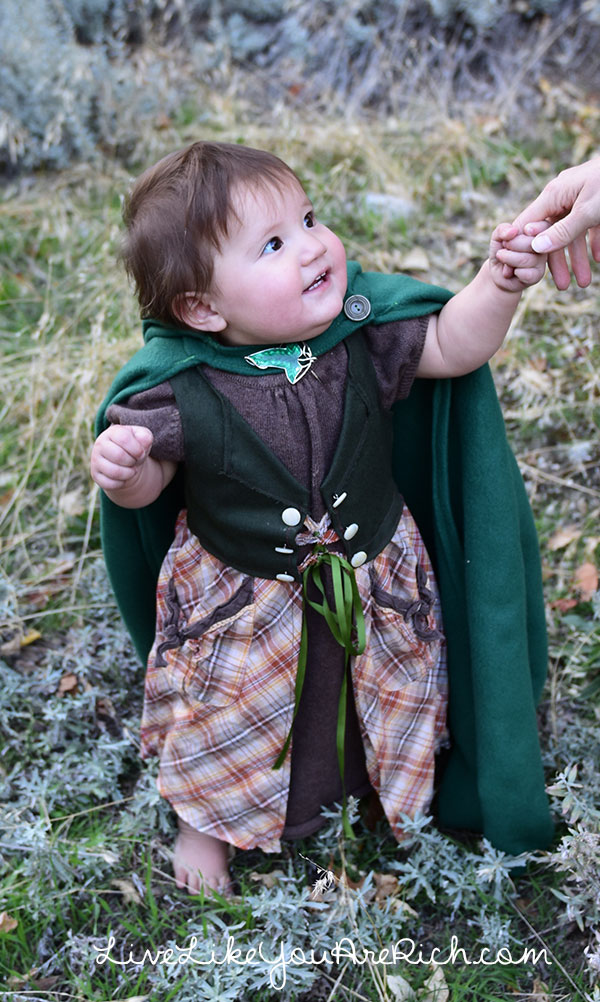 Since I still have some time, I may figure out a way to make her hair curly and make her hobbit feet for Halloween as well.
Isn't she so sweet? She just totally melts my heart.
Happy Halloween.

For other 'living rich' and money-saving tips, please like me on Facebook and follow me on Pinterest.