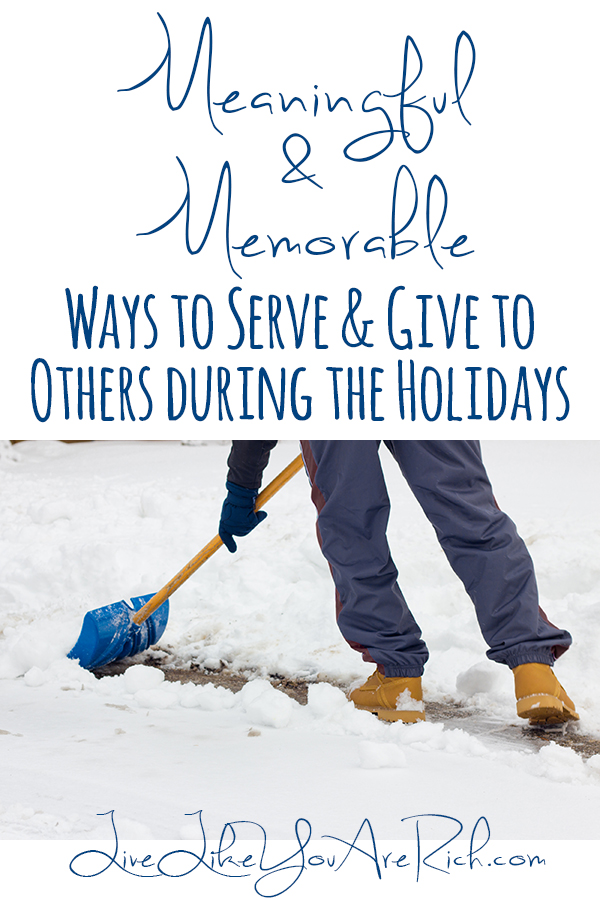 This time of the year is such a great time to reflect on how blessed we are! Often we are encouraged to think about our wants, but I believe we find true joy in the giving and serving of others. Thanksgiving and Christmas are my favorite times to give and to serve others.
There are truly a variety of ways to give. Often times giving money is the most appropriate way for certain things (i.e. tithing, donations to others who are in 3rd world countries, those with unexpected high medical bills, etc.)… But sometimes giving of your talents, time, food, prayers, and possessions is just as appropriate (for people who are in need of certain supplies, for those who have had tragedy strike, for those who are broken down on the side of the road, for neighbor kids who are truly hungry, etc.).
I always pay 10% of my money to tithing and a small portion each month to the poor and needy, but sometimes (especially during the holiday season) I try to find other ways to give as well.
Ways to Serve Others This Holiday Season
 I've found that one way I can contribute to others is to use my thrifty talents. If I know a family is in need for certain items, I will go garage saling for those items, look on classifieds, and/or go couponing for food for them. I am able to give more because I find very inexpensive ways of getting nice used items for them. I don't always give away nice used items, but when the situation calls for it or for food, I've found being very frugal and thrifty with the purchases is a great way for me to maximize the money I can donate.
I participate in the Festival of Trees, which is a charity that benefits many families each year. I enjoy paying it forward to the Festival of Trees/Primary Children's Hospital charity. It feels good to help other children who cannot afford their medical care.
For families struggling during Christmas, I often participate in 'Sub for Santa.'  Sub for Santa is just the name for anonymously donating wrapped gifts to children whose families are in need and can't afford gifts. My dad actually got our family involved in this when we were young.We would find a family through a church or local organization that couldn't provide gifts to their children and get a specific list, clothes sizes, etc. for the kids. Then we went shopping for the children. Our parents would often let us pick out the gifts for children who were close to our age. Then we went home and wrapped up their gifts. We delivered them to the parents (unbeknownst to the children) a day or two before Christmas. This way the children would have much needed and wanted items on Christmas day, and the parents would be able to take part in the joy as well. This has always been a beloved Christmas tradition. Some department stores and other organizations have 'Sub for Santa' programs set up. When we were little, I believe it was JCPenny or Sears that found the families and the list of needs and wants for each. Lately, we have found families through word of mouth or through our church.
Another Christmas activity I participated in for many years was doing the 12 Days of Christmas for the elderly, widows, or needy families. I'd drop a gift off at their door every night for 12 days leading up to Christmas. This really made me feel the "True Spirit of Christmas."
Serving food at homeless shelters, volunteering to help out at the food banks or local farms that benefit the hungry etc. are great ways to give back using your time and talents.
Victims of natural disasters are another group of people that are in great need and can be helped in multiple ways including donating service.
Visiting those who are in care homes or putting Christmas cards on their doors to let them know they've been thought of are other great ways to comfort those who may be lonely.
Some countries are experiencing great difficulties and food and resources are very scarce. This Christmas my extended family is donating money instead of exchanging gifts for each other and shipping a few large boxes of much needed supplies to a family connection in Venezuela. This person will then distribute supplies to those in need. Many are standing in lines for food and other basic supplies that are no longer affordable and/or available. Many are hungry. It is a bleak situation that we hope to help with–even on a very small scale.
Shoveling someone's driveway, sidewalk, or salting an icy walkway is another way to inexpensively help others.
There are many charities that are great to donate to. I like to do a bit of research before donating to make sure the majority of the donations make it to the intended recipients. I find donating on a local or church level is usually the most efficient way to donate.
Sending out Christmas cards or making phone calls is another fun way to serve.
There are many ways to give and serve others. Giving of time and talents, paying a tithe, and donating helps me stay grounded, grateful, and very content despite living in this world of wants, lusts, and money-hungry attitudes. Making a special effort to give and serve especially during the holidays makes this time of year much more memorable and meaningful.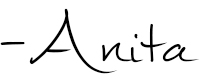 For other 'rich living' tips please subscribe, like me on Facebook, and follow me on Pinterest.