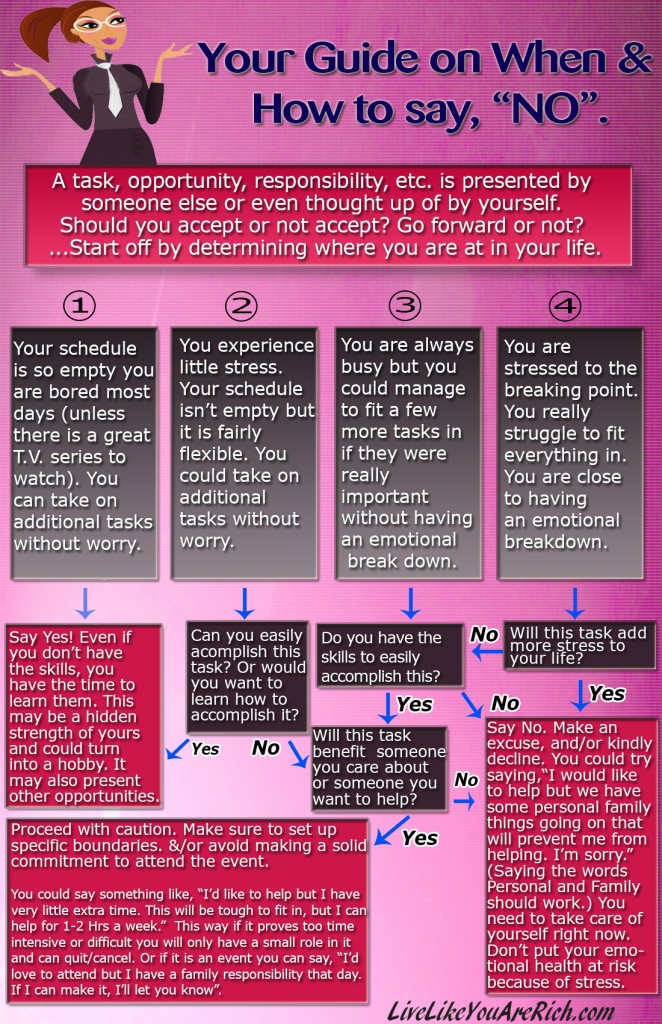 I hear the phrase all the time, "You need to learn how to say no" (I think women hear this a lot). Yet, I didn't know when to say no. I didn't have any kind of objective guide so I just kept on saying, "Yes", and "Ok", and continued to pile responsibilities on myself.
Many of us spread ourselves WAAAAAY to thin with the amount of time we have VS. what we try to accomplish.  When we run faster and longer than we have strength we eventually: become a mess, emotionally breakdown, get ill, or sink into depression! It's easy to do;  as a society we often over-function, over-commit, and over-stress.We need to know our load limit. For our health, and for the people who love us, we should know how much is too much and avoid getting to that emotional breaking point.
We need to learn how to say, "No". The problem with this is that saying "no" is usually looked down upon in our society.
So how do we please everyone?  We can't.
It is harder for some people than others. Some people love to people please and are so kind they can't refuse the opportunity to help another.  And I admit that helping and serving others is one of the BEST uses of time out there. Taking care of others is truly one way to have happiness and a rich life. If you are a mom or dad, a spouse,  or any type of caregiver, you are taking care of and serving those you care for the majority of your day, each day, and that is really awesome.
That said, you have to take care of yourself in order to take care of another. Over-functioning, over-committing, and over-stressing is NOT taking care of yourself.
In order to stay focused on my priorities I created a guideline for myself by making this Infographic, 'Your Guide on When and How to Say, "No".'
I hope it proves useful to you. Feel free to print it out or share it. Just please keep my website address on it.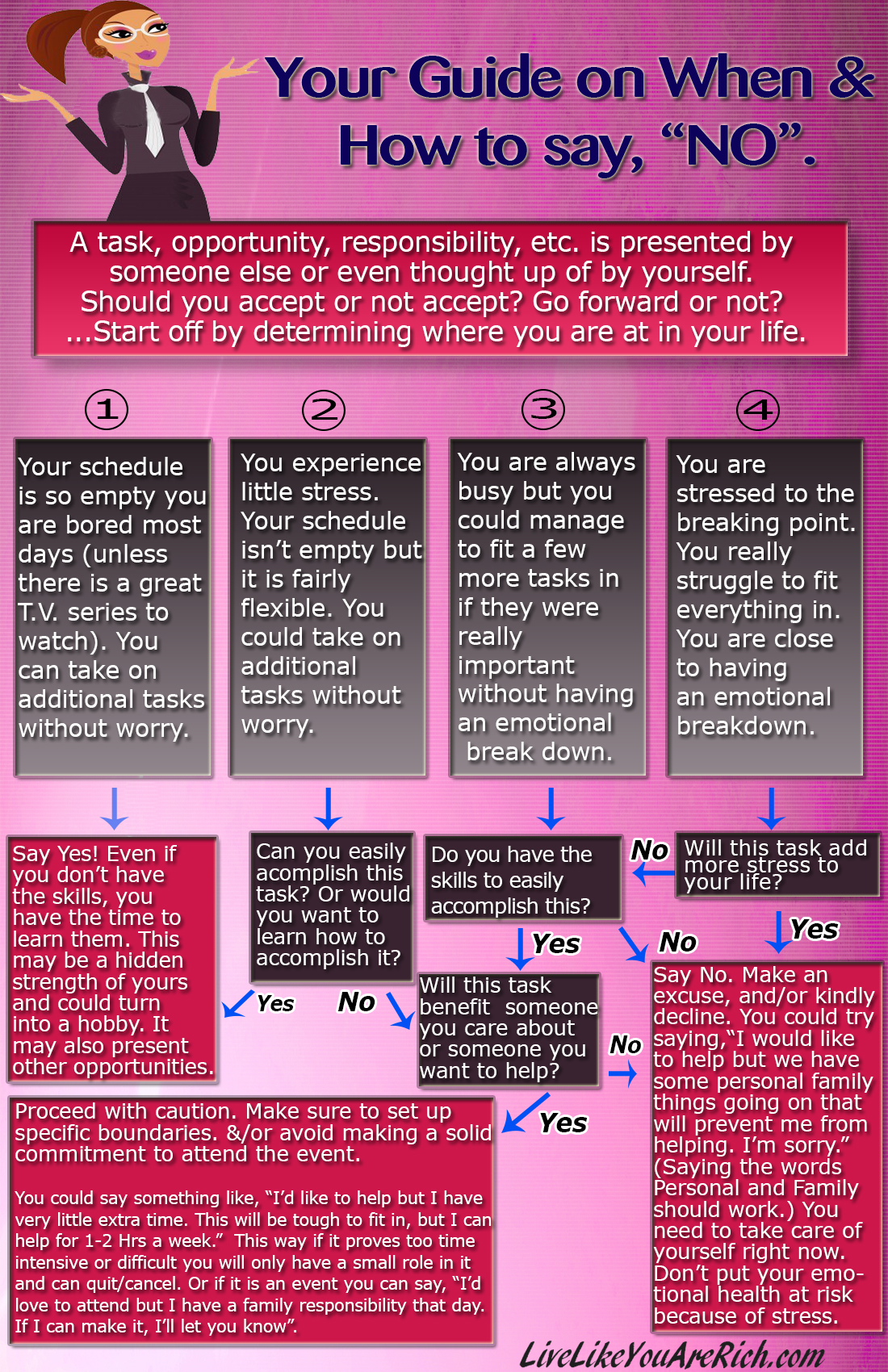 How have you said no, or tactfully let others down? I'd love to hear it.
Please subscribe to my blog,  follow me on Pinterest, or like my Facebook page for updates and other 'living rich' tips.