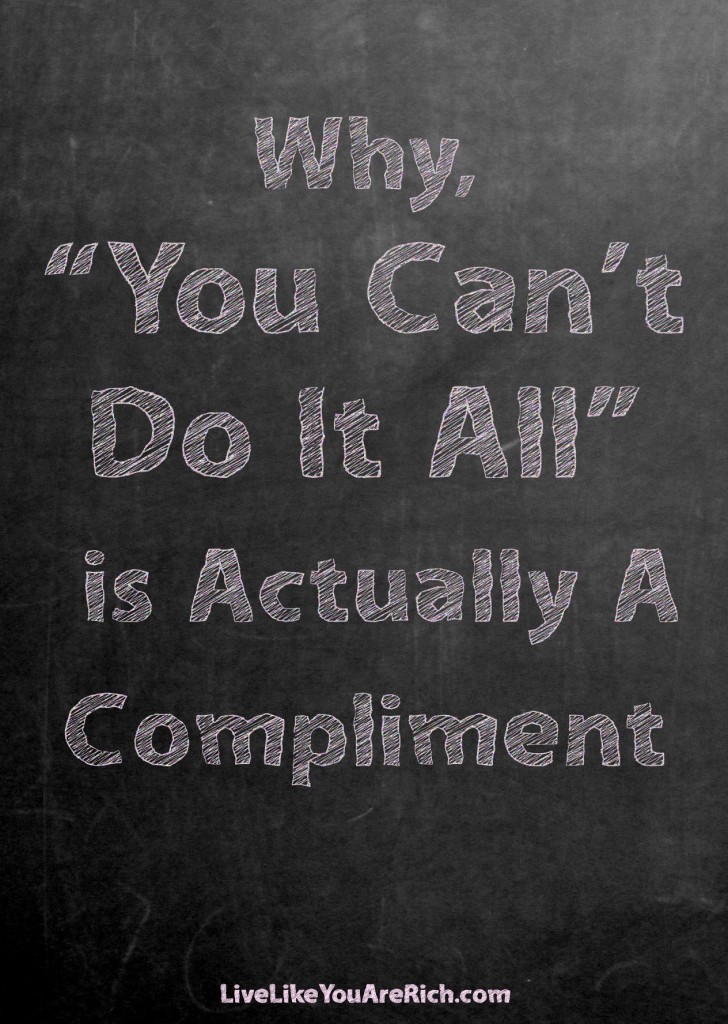 The other day I was stressed out. I had a birthday party to plan, Christmas to decorate for, a big family dinner to help make, a service project I had volunteered for, shopping to get done, cleaning, and a host of other day to day activities going on.
And someone said, "You can't do it all…And I mean that as a compliment".
It caught me off guard and I had to think about it for a moment. How is the statement that 'You can't do it all' a compliment? I couldn't quite figure it out so I asked this person, "What do you mean?"
They clarified by saying, "You do so much. You take care of your toddlers (who do not stop moving except to sleep). You take care of your dog. You cook, clean, do laundry, the bills, help run your businesses, work a few hours a week for your brother's company, write for your blog, serve in the Church, etc. You do all of those things so well that you can't possibly do everything else… It's not humanly possible to keep fitting more in when you are already doing so much."
I accepted the compliment and began to think more about it. I thought about that a lot this last week and I began to understand, "You can't do it all" actually is a kind thing to think about oneself.
We live in a world where BUSYness and the STRESS it brings is the NORM. Busyness can be the most challenging thing many of us face throughout life on a day-to-day basis.
We have schedules that are packed from morning until night and we often are so consumed in the go go go that we forget to see, appreciate, and acknowledge what we have actually accomplished and instead we focus on what we have not yet done.
A simple lifestyle is really hard to come by these days. Yet, in the end do all we want to remember is the stress of the go go go life we lead?
Are we going to look back on our stressful lives and ask ourselves if we got our to-do lists accomplished each day? Did we make it to all our extracurricular activities? Did we sign our kids up for every available lesson they could take?
Or are we going to ask ourselves more important and meaningful questions like, "Who did I love? Who did I help? How did I influence others for good? And did I really love the life I've lived?"
Once in a while it is good to sit back and contemplate these questions. We need to ask ourselves what makes us truly happy, and then set our answers as priorities in our daily lives.
For me, it is helping others, bonding with my children, and going on adventures together as a family. Yes, having a clean house and a home cooked meal also makes me feel good as does shopping, attending events, and doing extracurricular things. But it is unrealistic to expect to juggle everything at once without dropping the ball here and there.
How can we accept the fact that we aren't going to be able to do it all?
Learn to prioritize.
Make a list of things that NEED to happen today and let the other chips fall where they may.
For example. Monday, this week I had to do an all-day service project. My house was a mess and dinner was not cooked but the service project was complete and that made me feel really good.
Tuesday, I wanted to spend more time with my son since Monday I wasn't really that engaged. So we played, read together, we decorated the house for Christmas and later I went to a Christmas program that night while the babysitter came for a few hours.
Wednesday, I cleaned all day. The house looked amazing and later that night I had to go to a church meeting.
Thursday, I had to catch up on my work for my brother's company so while my son was napping, I worked. Then I made some dinner and we ate together and spent time as a family.
Friday, we had errands to run, people to see and got home in time to make dinner and crash.
Saturday, was clean day, and setting up the computer and getting snow tires on the car.
Sunday, we are going to church, going on a family drive, and resting.
This is an example of one week of my life. How did I do it all plus the everyday responsibilities I had?
I didn't.
Some days the house was messy. Some days dinner was not made. Some days I didn't make it to everything on my to-do list that I wanted to. And there were a few times that I was missing an ingredient to a meal because I couldn't get to the store…
But every day, besides doing the things that I NEEDED to get done, I did do 5 very important things that are on my priority list which I accomplish daily:
#1- Make my children laugh. There is just nothing I adore more than making my kids smile and laugh. I do this every day whether I have to be silly or down right ridiculous, I get them to laugh.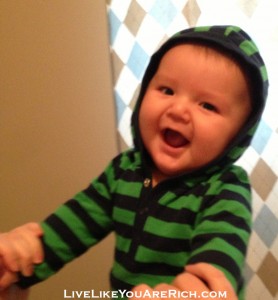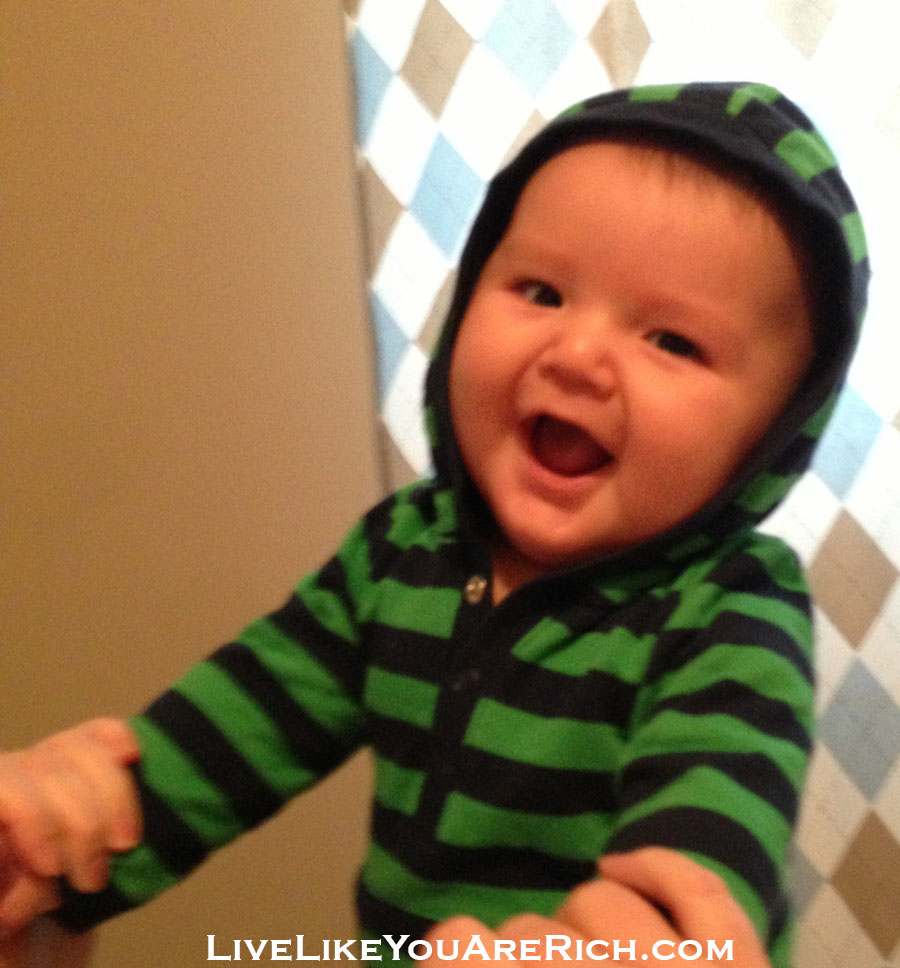 #2- Cherish one moment a day. This is usually the one moment when my son will allow me to hold him without trying to squiggle out of my arms, or when my daughter gives me a spontaneous kiss. But I soak in that moment and I try to memorize it.
#3- Read to my kids. I try to spend 30 minutes a day reading books with them (when that doesn't happen I read at least one or two). Although he doesn't love sitting still, he loves books and gets excited when its story time. He starts bringing me books to read and clapping and we just enjoy that time we have together.
#4- Tell someone something that I love about them. This helps me to remember how blessed I am to be around amazing friends and family.
#5- Connect with God. I pray multiple times a day, sometimes listen to inspirational talks, and read from the Holy Scriptures. The peace this brings into my life is immeasurable. I don't know what I would do without the constant strengthening of faith. It carries me through the hard times.
Weekly I try to prioritize and accomplish the following:
#1- I try to reach out and help someone in some way (serve someone else).
#2- Attend Church. My religion strengthens me and without weekly attendance I would miss the spiritual renewal.
#3- Go do something fun as a family
#4- Exercise a few times a week.
#5-Chat with my extended family on the phone or visit with them.
This post is not to say that you shouldn't try to be productive. Only that it is impossible to do it all every day, and by letting go of that impossible standard and prioritizing what you really value, you will not only diminish stress but you will also enjoy life more.
Don't base your mood or happiness on a clean house, a to-do list that is checked off, etc. You may have a good week when the house is clean, laundry is always done, and meals are made. Then the next week some big event happens and makes that impossible.
It is important to prioritize the things that really matter to you in the long run. Make them easily attainable on a daily or weekly basis and remind yourself of them until they become habits. These priorities are the ones that you will look back on and be really happy that you made time for.
And when you get stressed out like I was, say to yourself, or have someone remind you of this compliment: You do so much so well already that "You Can't Do It All".

I created a little graph to help me know when and how to say, "No" when I am asked to add more to my life. Click here to view it.
Follow me on Pinterest, Like my Facebook page and/or share with others. Thank you so much.