25 Easy St. Patrick's Day Crafts for Kids
I'm always looking for easy and fun crafts I can do with my kids. Today, I've rounded up some of my favorite easy and fun St. Patrick's Day crafts for kids.
1. Handprint Leprechaun – This simple handprint leprechaun would make a perfect St. Patrick's Day craft for toddlers and preschoolers. Handprint activities always go down well with kids and they make cute keepsakes.
2. Pom Pom Rainbow – This is a nice and cute St. Patrick's Day craft idea to do with kids.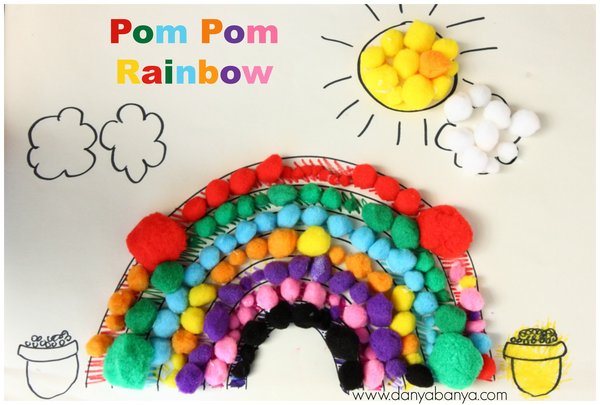 3. Leprechaun Hat – It is a fun, little project that you can do easily with things you have at home. Your kids will enjoy creating these fun hats.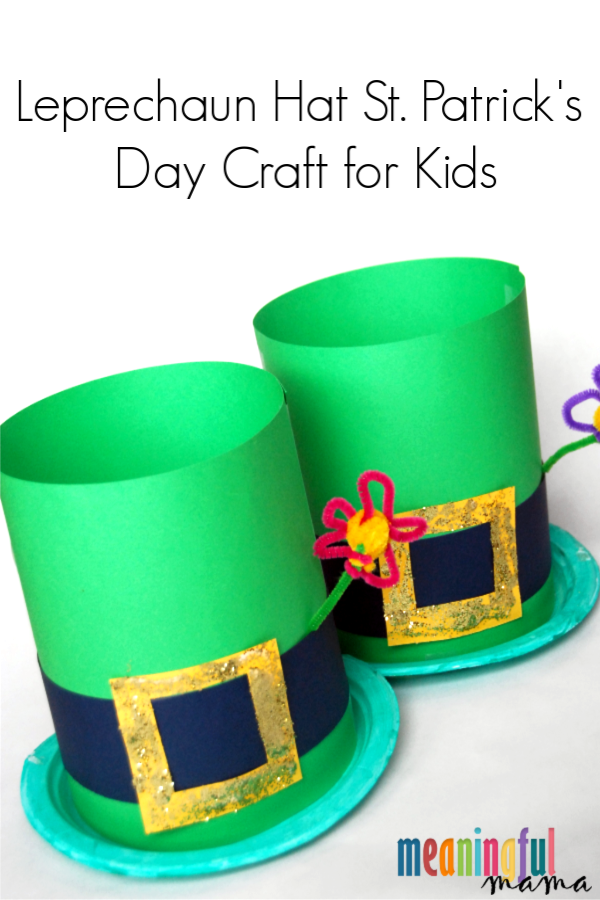 4. Leprechaun Craft – Super simple to make and kids of all ages will enjoy it. The torn paper construction paper beard adds some extra fun, festive flair, and dimension to this cute kids Leprechaun craft too.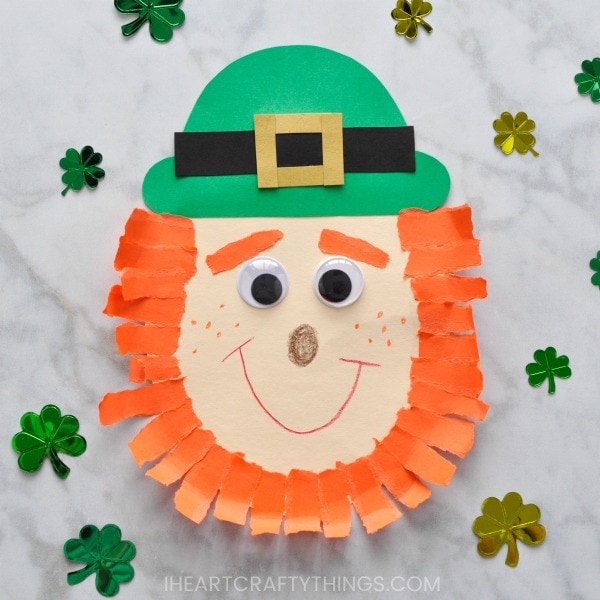 5. Cupcake Liner 4 Leaf Clover – It is pretty easy and it's fun to decorate them green! You could use markers, paint, stickers, food coloring, or anything else you'd like.
6. Mosaic Paper Shamrocks – Super fun, easy, and inexpensive, too!
7. Easy Shamrock Craft – This is so simple, and fun craft activity!
8. Rainbow Pot of Gold – Paper chain rainbow, so fun and simple to make!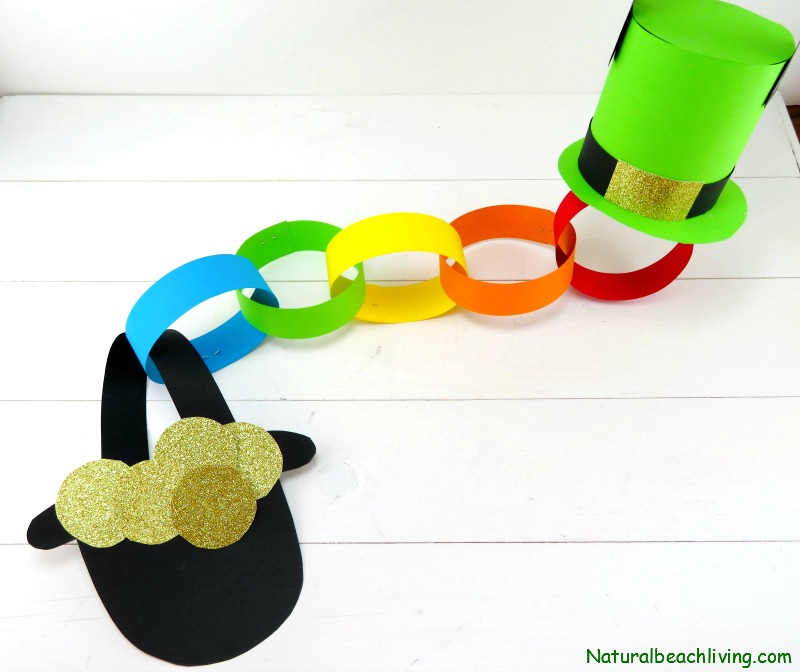 9. Shamrock Man – It's an easy, fun, and super inexpensive craft kids can make.
10. Yarn Wrapped Shamrock – Make this craft with your kids. They are super fun and easy to make.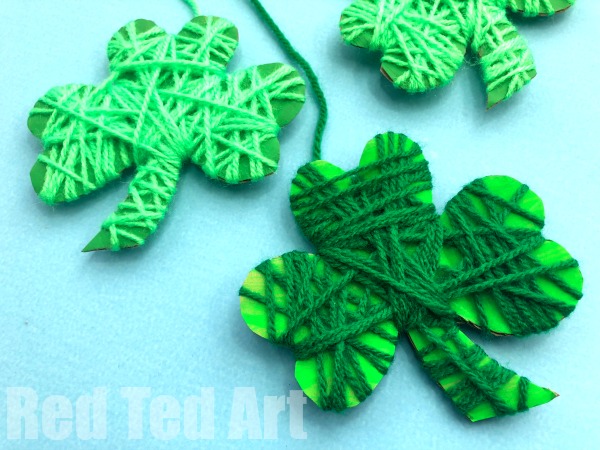 11. Paper Plate St Patricks Day Unicorn – It's super easy to make, especially with the right tools (shamrock and heart punches).
12. Whimsical Rainbow Shaker Wand – This is fun and easy to make at home or in the classroom. Use as many paper towel rolls as you need per kid's craft.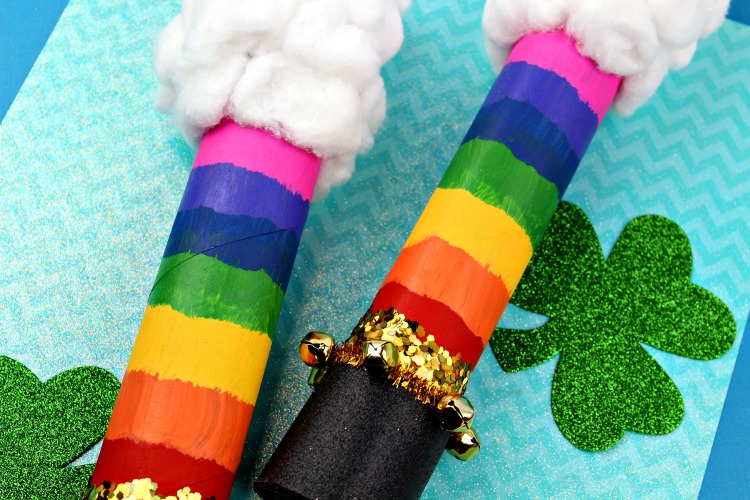 13. Pot of Gold Paper Plate – It's an easy St. Patrick's Day tradition that your kids will remember as they grow up!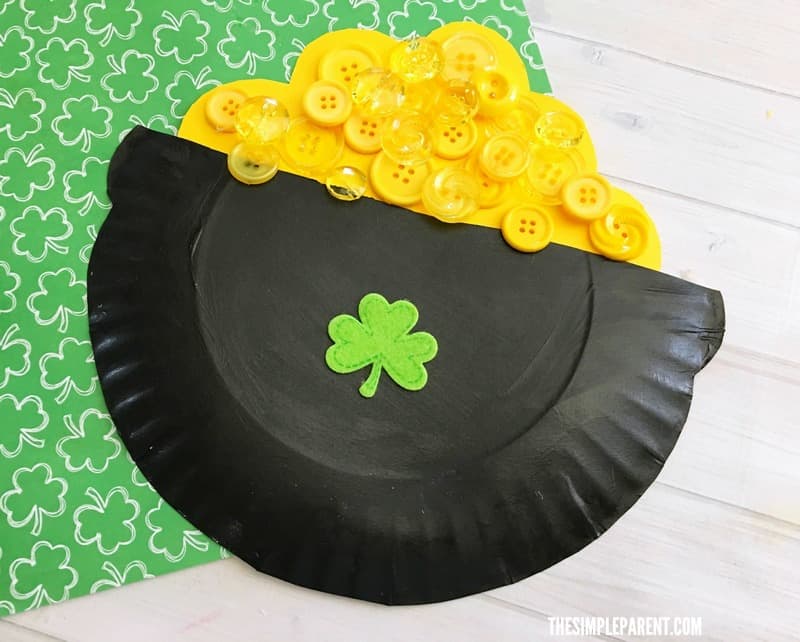 14. Shamrock Thumbprint – Use a simple shamrock shape to create a silhouette with thumbprints for a fun and festive sensory craft to do at home or in the classroom.
15. Paper Plate Wreaths – This is a fun way to decorate for every holiday. Shamrocks, rainbows, and pots of gold are great for hanging around the house.
16. Pom Pom Painted Shamrock – For this craft, you'll need to pop some colored paint onto a reusable plate to make it easier to dab the pom pom in it.
17. Shamrock Wand – A fun St. Patrick's Day craft for toddlers and preschoolers! Young children will really get into the spirit of St. Patrick's Day as they whizz their shamrock craft through the air.
18. Pipe Cleaner Shamrock Rings – This St. Patrick's Day craft is so fun and it's so simple! You only need 3 pipe cleaners to make a shamrock ring.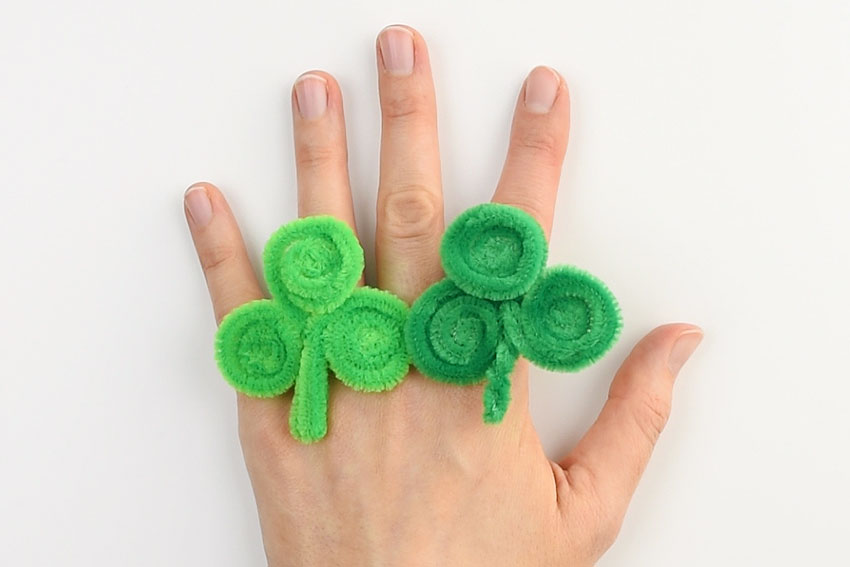 19. St. Patrick's Day Glitter Playdough – This is an easy and fun activity to DIY with your toddler. They can create and let their imaginations go wild!
20. Leprechaun Lookers – These Leprechaun Lookers are sure to be a hit with your kids this St. Patrick's Day!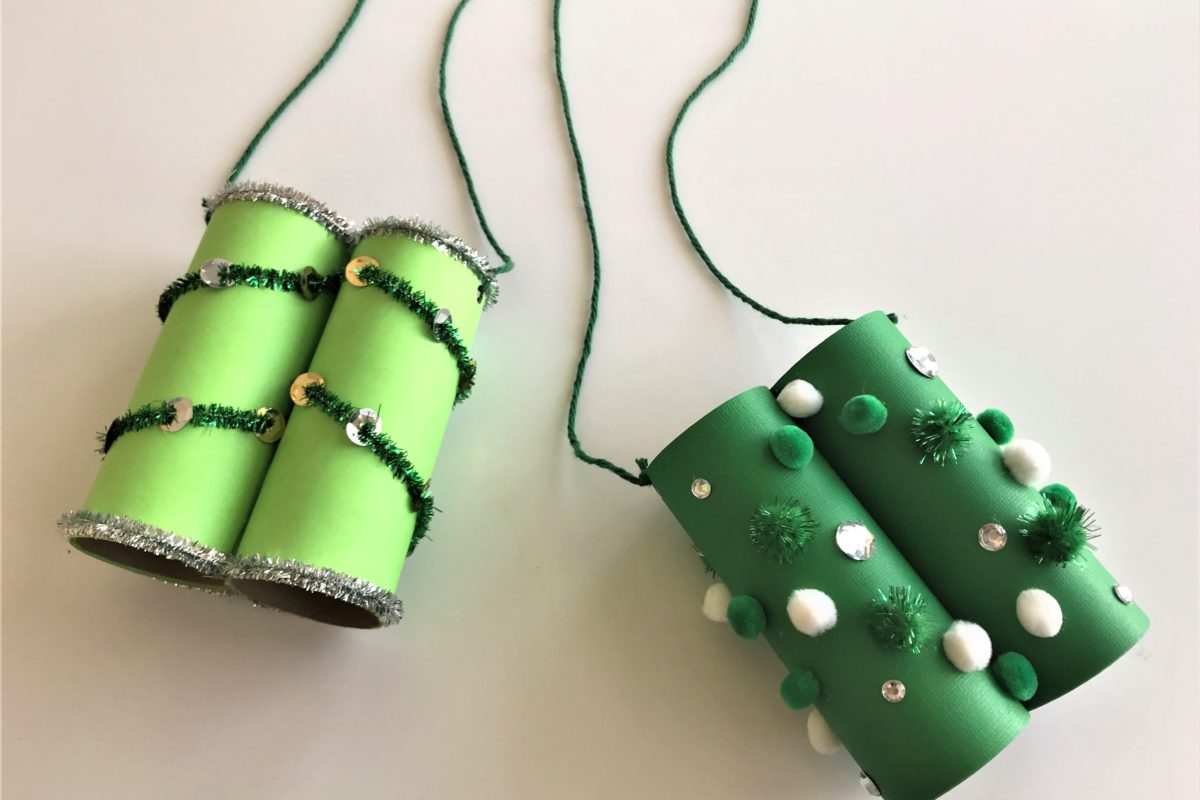 21. Over the Rainbow Craft – This is a fun and challenging craft for kids to make. It's a 3D rainbow that has a pot of gold.
22. St. Patrick's Day Windsock – These darling windsocks are sure to be a hit at home or school!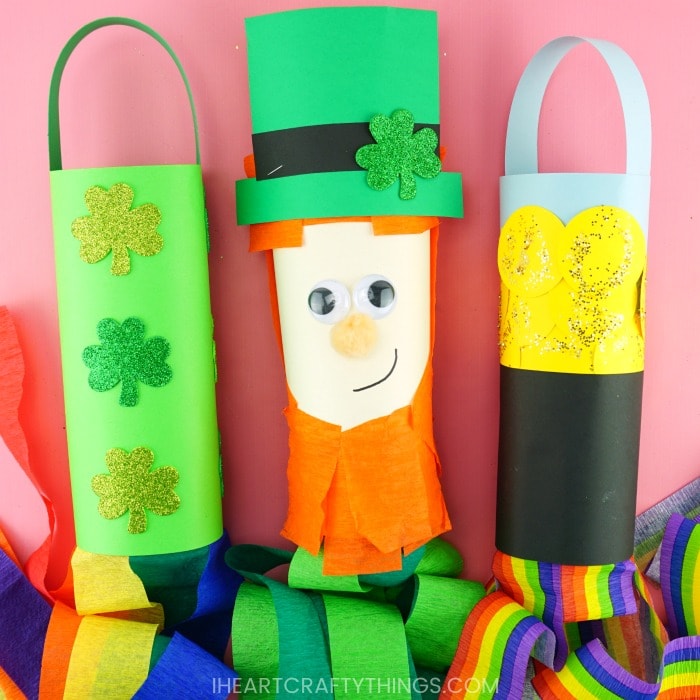 23. Clothespin Leprechaun Craft – This is easy for little leprechauns of all ages to create.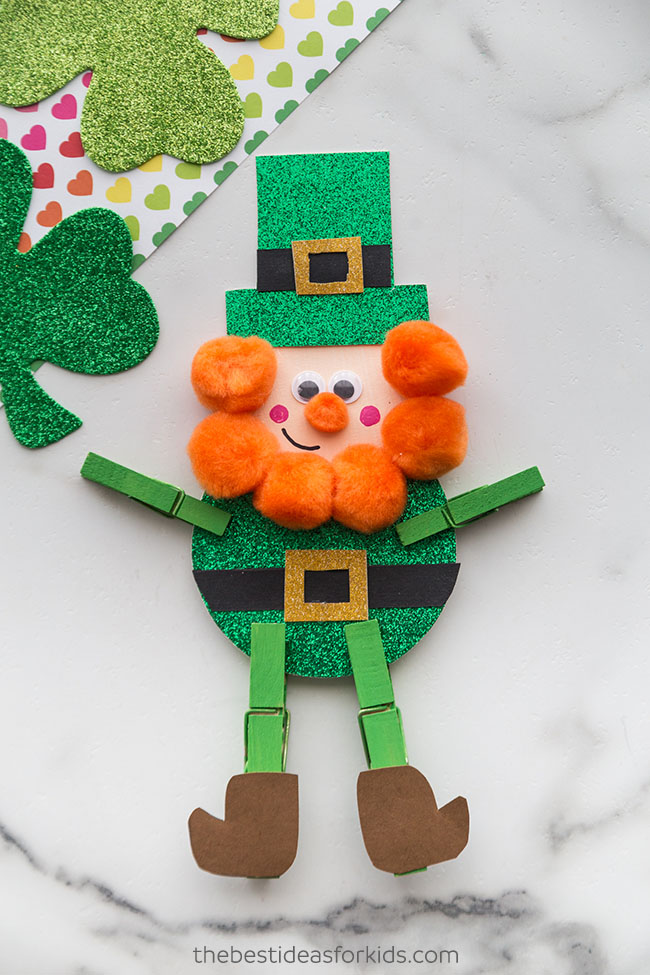 24. Shamrock Puppets – Using just a few basic craft supplies, make these cute felt shamrock craft stick puppets with the kids for St. Patrick's Day!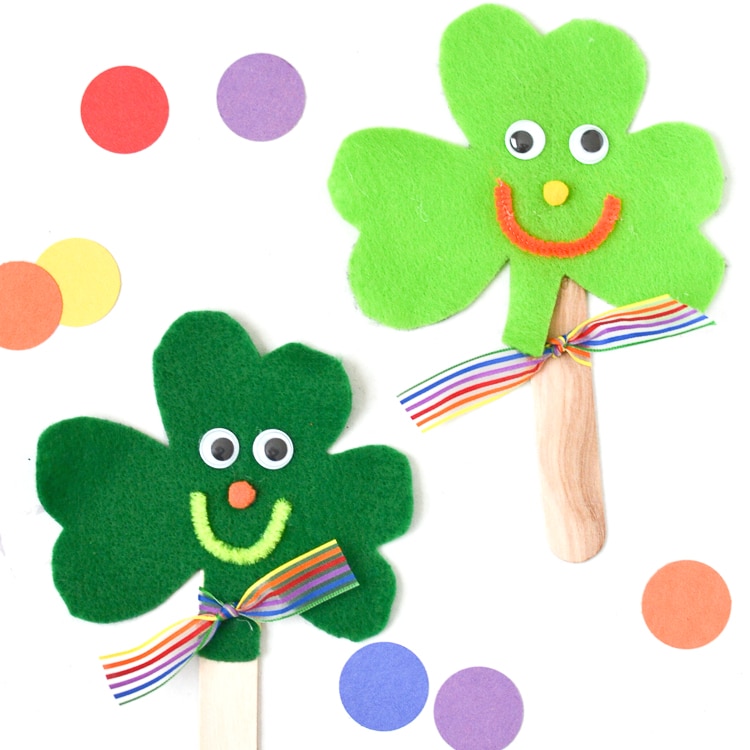 25. Paper Shamrock – Pretty easy to put together. You only need glue, green shades of scrapbook paper, cutter and ribbon, yarn, or string (for hanging).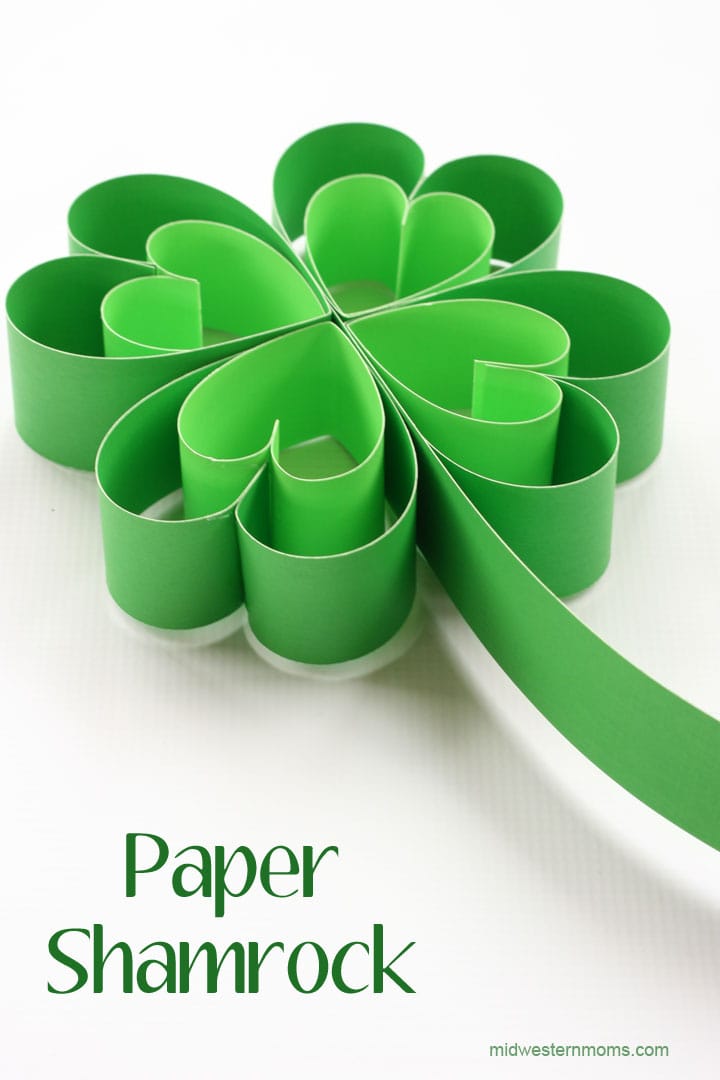 You may also check out Pot O' Gold Treasure Hund for Kids.

For other 'rich living tips' please subscribe, like me on Facebook, and follow me on Pinterest and Instagram.