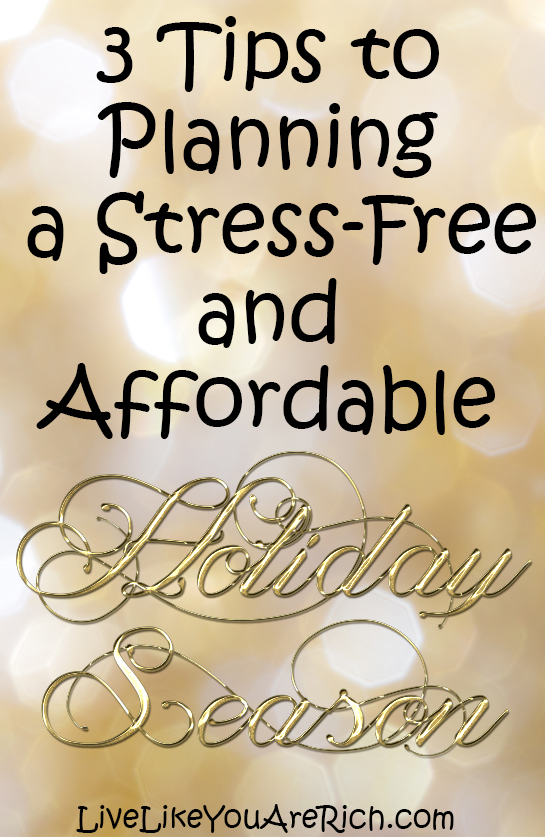 Thanksgiving and Christmas are two of my favorite holidays. It is a wonderful time of the year! Yet, it can be very stressful and expensive. Some of my favorite holiday memories and moments were those that did not involve stress or extravagance.
As I think about past holiday seasons, I remember tons of free (or very inexpensive) activities I participated in. I have many memories of sledding with family, building snowmen, shoveling the neighbors driveway, and building snow forts to have snowball fights.
I participated in caroling in the neighborhood quite often with my church group. It was so much fun to carol to widows or lonely people, they loved it. Our church groups would often go skating in outdoor skating arenas and drank hot chocolate afterward. I love ice skating outdoors in the crisp cold air!
My family and I often drive around with Christmas music playing in the car and look at the lights. Making cookies with the family at home while it is snowing outside is a favorite as well.
On Thanksgiving we always eat together (everyone brings a dish or two) and then after we eat we go around in a circle and take turns listing one or two things that we are grateful for. This is my favorite Thanksgiving tradition.
Other favorite memories during the holidays are doing the '12 Days of Christmas' for lonely neighbors, buying gifts for the needy and donating them anonymously for programs like 'Sub for Santa'. Recently, I have started contributing to the Festival of Trees (local charity for a Children's hospital) which has been a fun addition to our festivities as well.
A long-standing and well-loved Christmas Eve tradition is when we gather with the extended family and the kids dress up as characters from the Christmas Story (wise men, shepherds, sheep, angels, etc.) and we read from Luke as the kids act it out. Free download of the Script and costume list are available here.
Most of my cherished holiday memories do not have to do with what I received, more had to do with activities shared with people who mean a lot to me, and the times I've served others.
My unfavorite holiday memories are when I get completely stressed, worrying about perfectionism, anxious about the budget, stressing about 'extras' that really do not matter in the long run, etc. Stress really does put a damper on the holidays.
So what I've come to realize, is that planning a few months or even weeks in advance is really a great way to combat these less-than-favorite experiences and feelings.
Here are 3 tips to help you plan for a stress-free and affordable holiday season:
1- YOU
Try to think about how you can cut stress out of your own expectations and holiday plans this year. Can you draw names as a family instead of having to buy a gift for everyone? Can you make a quick list of "Top 16 events in 2016" and print out multiple copies for your newsletter instead of writing handwritten cards? Are there things you can omit? Can you buy a gift or two each week from now until Christmas instead of waiting until mid-December to get the shopping and wrapping done? Can you divvy out the Thanksgiving dinner responsibilities so you only have to make a few things instead of many?
Think of ways that you can minimize and start early on things that typically give you anxiety or stress during the holidays.
2- TOGETHERNESS
Remember that memories are best created when made with someone else. Planning a lot of family or friend time this holiday season can really make this year memorable and fun. Participating in free activities, caroling, viewing Christmas lights, going to free concerts, sledding, shoveling the neighbors driveways together, planning potluck meals, etc. is a great way to create lasting memories this year.
3- GIVE
As I mentioned above my most memorable Christmas memories are when I (or my family) gave during the holiday season. This year we are giving up our sibling exchange gifts and instead we are collecting the money we would've spent on gifts and buying much needed supplies for some people we know who are suffering in a 3rd world country.
There are so many ways and opportunities to give during the Christmas season. If your budget doesn't allow giving of something that costs money, give of your time. You can volunteer at homeless shelters, visit the sick or elderly that are lonely at hospitals or in care homes, volunteer at a food bank or church, etc. Serving others is a great way to develop great feelings and wonderful memories.
Happy Holidays!