Black Friday can result in huge savings for many needed items and gifts. To shop the week of Black Friday and Cyber Monday and to maximize your money and time follow these 9 steps.
Before you get started making a list of what you want and need to buy.
Download the Ibotta app and then go to BlackFriday.com. Look through the ads on BlackFriday.com and mark on your list where the things you want and need are being sold, for how much, when they are going on sale, and if you can buy them online and on Ibotta which rebates are being offered. Thursday there is also a paper that will be delivered to newspaper subscribers. You may want to look through that for other unadvertised specials. Ibotta is often offering cash back from many stores during the week of Black Friday so don't forget to download and look through that. You can download Ibotta here.
Start Early. Did you know that many stores offer great deals starting on Monday or even weeks ahead of time that goes all week/month instead of just Black Friday? I buy everything I can early in the week to ensure it is still in stock and I only have one or two places to go to on Friday.
Buy gift cards to the stores you know you are going to buy items from. Often Smiths/Kroger/Ralphs has 4x fuel points on gift cards. That is about a 15% savings if you use all 35 gallons! Rite Aid, Walgreens, and other stores offer bonuses' from buying gift cards. Some are in the form of cash back, store rewards, or rebates. Raise.com also sells discounted gift cards. We have been wanting a specific computer (our desktop's hard drive failed a few months ago) and we have been waiting to see if the computer we want would be discounted on Black Friday. To our surprise, we found out that it will be $130.00 off on Black Friday! PLUS, by buying gift cards, we will save another $65.00 on the computer! Note- A word of caution. Be very very careful when buying gift cards from people off of classified ads. I would advise against buying used gift cards unless you really know what you are doing.
If you aren't interested in getting gift cards with high savings (even from official stores), many Credit Card companies offer bonuses' for shopping at specific places. Check your credit card websites to see if there are special cash back offers to buy using your card at the store. This can be combined with rebates/offers via the Ibotta app.
You can also save an even higher percentage by utilizing Rakuten.com. It is super easy. All you have to do is go to Rakuten.com, search the store you want to buy from online and then click on that store and order as normal with your credit card, debit card, or gift card. You can use coupon codes and the site functions exactly as if you had not come through eBates.com. After you complete your order, you will receive a % rebate to your Rakuten.com account. When you sign up right now and purchase something through eBates you will get a $10.00 gift card and can choose from a few different stores such as Target. Click here to sign up for free and save through Rakuten.com.
Buy everything you can online. Purchasing online typically takes a few minutes which is about the same time as getting ready to leave takes. You don't have to drive to a location and you won't have to wait in crowds. Be sure to google for coupon codes for the retailers you are buying from and use

Rakuten.com

before you check out. Retailmenot.com is a great resource that often has the most up to date and accurate online coupon codes.
Prioritize. If there are a few things you absolutely want, then you will need to see what types of guarantees they offer. Many ads have a 1 hour in-stock guarantee on popular items. If that is the case, there is no need to stand in line, just show up before the hour is out and if the item is not there you will get a rain check for it at the same price. Prioritize by going to buy the most-likely-to-sell-out and not-guaranteed-to-be-in-stock items first (these are often called 'Door Busters'). Send your spouse, family member, or friend if they are willing to help out to another store if there is more than one Door Buster you must have.
Check Amazon.com. Amazon is really tricky these days. They search for popular items in major stores and match or even beat their ad prices. Plus, if you sign up for Amazon prime then you receive free two day shipping on most items for a year. You can sign up here.
Avoid the most popular Black Friday stores during their peak rushes. Last year on Black Friday I chose to go to the less popular stores Friday morning and it felt like a ghost town. I never waited in line and got everything I had left on my list in a matter of a couple of hours. I was wondering where everyone was at. Come to find out they were standing in line at Target, Best Buy, Scheels and Costco. I went to Walmart for the $.99 DVD selection and I was shocked at how empty Walmart was at 8 AM in the morning! I choose to buy everything that I could online, then went to the less popular stores first, and finally, I went to the more popular stores after their big RUSH.
An ideal transaction online would look like this.
Select a deal. Download the Ibotta app to see if there are any rebates being offered for the purchase then proceed.
Go to Rakuten and select the store you want to shop at. Check out with any coupon codes you can find on the item (subscribe or check out RetailMeNot for possibilities). Use the credit card (if applicable) that earns you the most cash back or gift cards if you can get them discounted. Then use Ibotta for rebates. Viola, you just saved a ton!
An ideal transaction in-store would look like this:
Select a deal see when it is available in store. Download the Ibotta app to see if there are any rebates being offered then proceed.
Buy it and check out with any coupons you can print from email subscriptions, RetailmeNot, etc. or snip (SnipSnap is a great phone app with coupons). Use the credit card (if applicable) that earns you the most cash back or use gift cards if you can get them discounted. Then use Ibotta for rebates. Viola, you just saved a ton!
Buy being organized, buying early, looking for coupons, rebates, and gift card savings, and purchasing online you can have an easy and relaxed Black Friday experience while maximizing your hard-earned money and valuable time.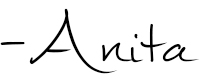 For other 'rich living' and money-saving tips, please subscribe, like me on Facebook, and follow me on Pinterest and Instagram.