Time tested and reviewed—Audio Books Kids Ages 4-6 Love
These are highly-rated by my kids (ages 4 & 6) and others on Audible and websites where reviews are available…


The Secret Garden by Frances Hodgson Burrnett BBC Children's Radio Full-Cast Dramatisation — the dramatization was much more entertaining for my kids than the unabridged version.
Dr. Seuss' Audiobooks


Wishes and Wellingtons by Julie Berry

The Boxcar Children audiobooks
Chronicles of Narnia Series by C.S. Lewis (we are on the wait list for the rest of the series)
Eric Carlile books
Other books by Grace Lin
Other books my kids and I listened.
Shiloh by Phyllis Reynolds Naylor
I hope you enjoy these as much as we do. Read the Benefits of Audiobooks for Little Children here.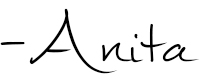 For other 'rich living tips' please subscribe, like me on Facebook, and follow me on Pinterest and Instagram.