After many months of listening to audiobooks every day in the car with our 4 and 6 year olds, I've learned many helpful tips to having young children listen to audiobooks in the car. I share them below…
Take turns.

Sometimes my daughter who is 4 complains about the books my son and I like. One way I've found to remedy this is we take turns choosing books. I download a lot of girly books she loves: Pinkalicious, Fancy Nancy, etc. they are all about 5 minutes long. Then we let Aurora listen to a book of her own choosing and then my son and I get to listen to the book we are listening to (usually it's a much longer chapter book). Taking turns has been the compromise my 4 year old has needed to be excited about listening to audiobooks in the car.

Utilize free audiobooks.

If you don't have to pay for the audiobooks, chances are you will listen to them more. I'd recommend visiting your local library and getting their app for free audio books set up and learn how to use it. Once I learned how to rent audiobooks and download them to my phone, listening to audiobooks became as easy as listening to the radio.

Allow your children to pick which books they want to listen to.

At first I picked many audiobooks I thought my kids would like, now I often allow them to pick the audiobooks we listen too.

Pay attention to which audiobooks your kids really love and find similar ones.

My kids LOVED Where the Mountain Meets the Moon by Grace Lin, so we will listen to her other audiobooks soon. My son loves audiobooks about animals. Due to this, we have listened to Danny the Champion of the World, James and the Giant Peach, Trumpet of the Swan, etc. He has loved them all.

If you have bluetooth, set up your phone to play in the car.

If you have bluetooth but haven't set it up, you can YouTube your make and model of car and watch how to get it set up. This way the audiobook will start when you turn the car on and stop when the car turns off. This makes listening to audiobooks automatic. I love that I don't have to remember to push play or stop. If you don't have Bluetooth, you can attach your phone or device in different ways (i.e. aux cable).

Mix up short and long audiobooks.

If I know we are running a lot of short errands I may just pick short audiobooks in our personal library to play; short audiobooks like Dr. Seuss, Pete the Cat, Pinkalicious, etc. On longer trips we listen to chapter books. This makes the time in the car pass by more quickly.

On occasion summarize or quiz the kids.

I've noticed that my 6 year old understands about 80-95% of audiobooks that are at a much higher reading level than he is capable of reading. My four year old probably gets about 60-70%. On lower reading level books they both understand ~100% of it.

So, on higher reading level books, I will often hit pause on the audio book and do a quick recap of the past half hour or so of audio. This helps them to stay on top of what is happening and interested. Sometimes I'll ask my kids, "what just happened?" "what happened last time we were listening?". They usually respond enthusiastically because they feel like they are helping me remember.

Sometimes we will even predict what may happen. My son loves to do this and I've been told that prediction is a great literacy skill for kids to develop.

Check out the hard copy of the book to read along with the audiobooks.

This was suggested to me by my son's kindergarten teacher when I told her Denali was such an avid audiobook listener. She said it will help even more with his reading skills if he reads in the physical book as he listens to the audiobook.

Sign up for Audible.

Audible is a great resource for kids audiobooks as well as adult audiobooks. You can often find inexpensive ($1.00 audiobooks) and even free downloads for kids with your membership each month. Plus, you can get expensive or hard-to-find audiobooks for much cheaper by using monthly credits!

Allow kids to listen outside of the car.

Sometimes my daughter will ask to hear one of her favorite kids books while we are in the house. I let her. Sometimes I play audio books while my kids do their chores (clean room, do their own laundry, make beds, etc.). For the most part, we listen while in the car but on occasion they are so enraptured by the book they want to keep listening.

Read aloud to your children in the car.

I talk about how my aunt and uncle read aloud to their kids out of books in this post about the benefits of kids listening to audiobooks here. On occasion, it could be fun for your children to hear you read to them in the car. I read to my kids every night before bed, but I on occasion, I'll read to them in the car or I will have my son read his easy readers to his sister. It switches up the entertainment and shows kids that there are all sorts of ways to enjoy reading.
Overall, I've been VERY happy using audiobooks to keep my kids busy, entertained, and learning in the car. They get enough screen time as is and the audio books are helping them to use their imagination, sharpen their listening skills, increase fluency, and improves their love for books. I hope these tips to having young children listen to audiobooks in the car are useful to you as well.
Get a list of our favorite audiobooks here.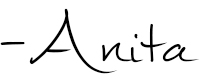 For other 'rich living tips' please subscribe, like me on Facebook, and follow me on Pinterest and Instagram.