I have regularly involved my children in doing laundry for over a year now. Starting at about age 2 their laundry duties have gradually increased. Now that they are 3 and 5, they are doing the majority of their own laundry every week.
Their duties include:
Putting dirty laundry in the hamper.
Helping me load the washer.
To be safe and avoid a big mess, I pour in the detergent. This helps cut down on waste too, which helps save money! You all know I love to save money on anything I can, so I like to use coupons paired with a sale when I buy detergent. This is a great way to save. Right now, Tide HE 100 oz. Liquid is on Rollback at Walmart for $10.77 (regularly $11.97). Combine that with the current $2 Tide brandSAVER coupon for a final price of only $8.77, or less than 9 cents per ounce! The brandSAVER coupon can be found online at https://www.pgeveryday.com/ and is valid for in-store purchases through 1/13/18.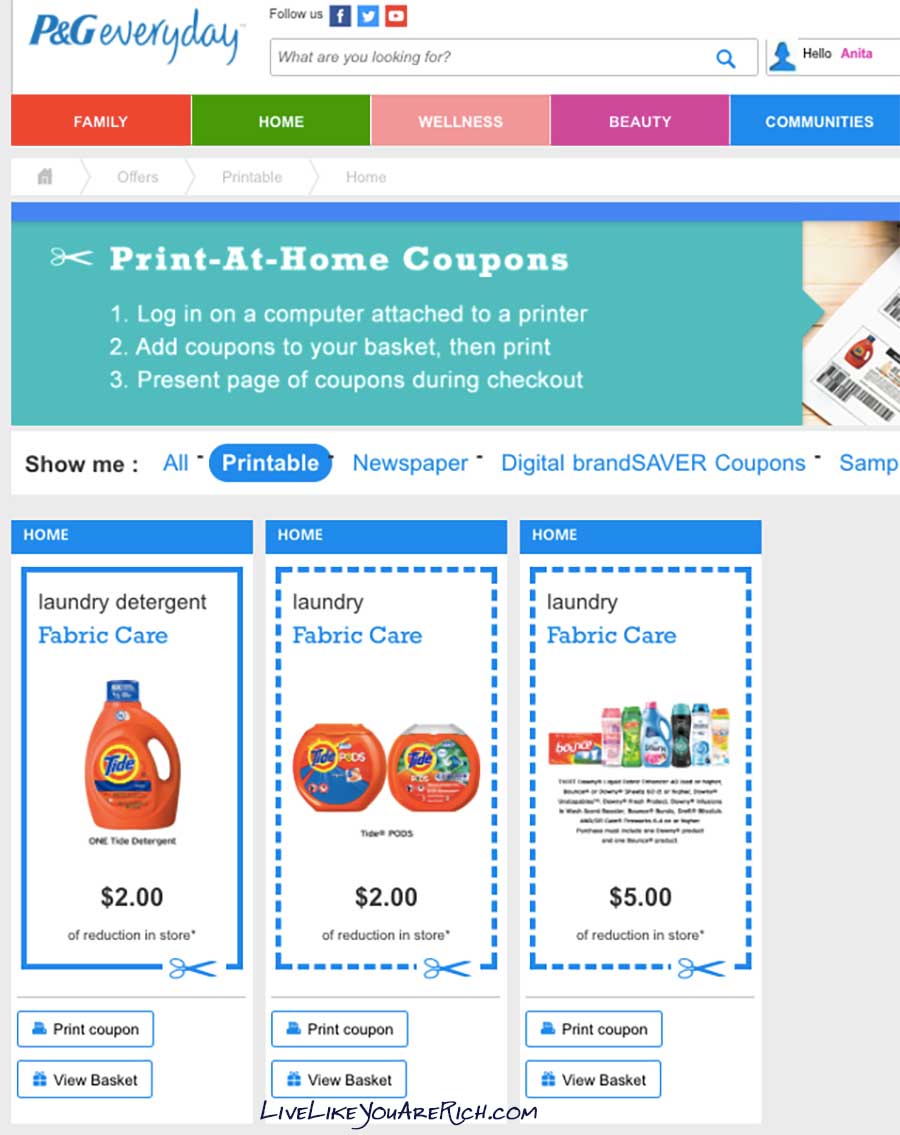 Now, back to how I get my kids to do their own laundry.
After the clothes are loaded in the wash:
My kids help me push the start button. They love the buttons!
Then, they help me move the laundry to dryer, put in a dryer sheet, and push the buttons again.
After the dryer is done, we unload it into a pile.
Once the pile has grown a bit (at least 4 clean loads), we fold laundry. I incentivize them by rewarding them with earnings.
My five—year—old folds the big towels and earns .25 cents for folding them all (there are usually at least 10).
My three—year—old folds all the hand towels, rags, dish towels, etc. She earns .25 cents for doing that (usually there are 20+ smaller towels).
Then they earn another quarter each by folding and putting away their own clothes. I do my laundry while I oversee them doing theirs.
They know how to put their shirts on hangers, how to fold their shorts, pants and pajamas, and how to stack their underwear in piles. I've tried teaching them how to pair and fold over socks, but they are both still learning this technique, so I usually do that.
Then we go put their clothes in their closets, drawers, and totes.
The final step is that they put their earnings in their piggy banks.
When we started out, I began teaching them in baby steps. I made it fun for them to load the laundry in our front loading washer and press Start, and left it at that. After a week or so, I taught them how to put the wet clothes in the dryer, add a dryer sheet, and press Start. Another few weeks went by, and then I showed them how to fold small towels.
During this process, I gave them a lot of positive affirmation when they tried to do it correctly. I continued teaching them little by little so they wouldn't get overwhelmed. I made my son feel like a big boy when he learned to fold large towels and I still praise him especially when he folds the blanket towels. I supervise them both throughout the process and use as much positive affirmation as I can.
I also remind them they are earning money for something they really want. They've worked to earn a lot of different things (a scooter, a hammock swing, tickets to an aquarium, etc.). Some days they are less willing than others. There are times when I feel like it may be easier to do it all myself, but they usually take an active role without me really having to coax them.
Many hands do make light work! They help me get laundry done very quickly. Yesterday, I walked past the laundry room and saw them as they (without me asking) unloaded the washer, put the items in the dryer, put in a dryer sheet, and pressed Start. It was so cute! My 5—year—old is very tall and so smart—it was actually fun to see him take the initiative and help out with the laundry without asking. Luckily, it was a load where everything was supposed to be put in the dryer—if it had been my clothes I would've snuck back in and hung the clothes I wanted and restarted it without him knowing. It was just so fun to see them being proactive. Of course, you need to be safe in this process and set good rules. I've taught my kids about safety concerning the washer and dryer and never to get inside them. I'm around to supervise the majority of the laundry chores as well.
It's so great to have help with chores around the house. I'm a big proponent of involving my children (even though they are very young) in household duties. I wrote a post on other chores I involve them in here.
What tips do you have in involving your kids in household chores such as laundry?

For other 'rich living tips' please subscribe, like me on Facebook, and follow me on Pinterest and Instagram.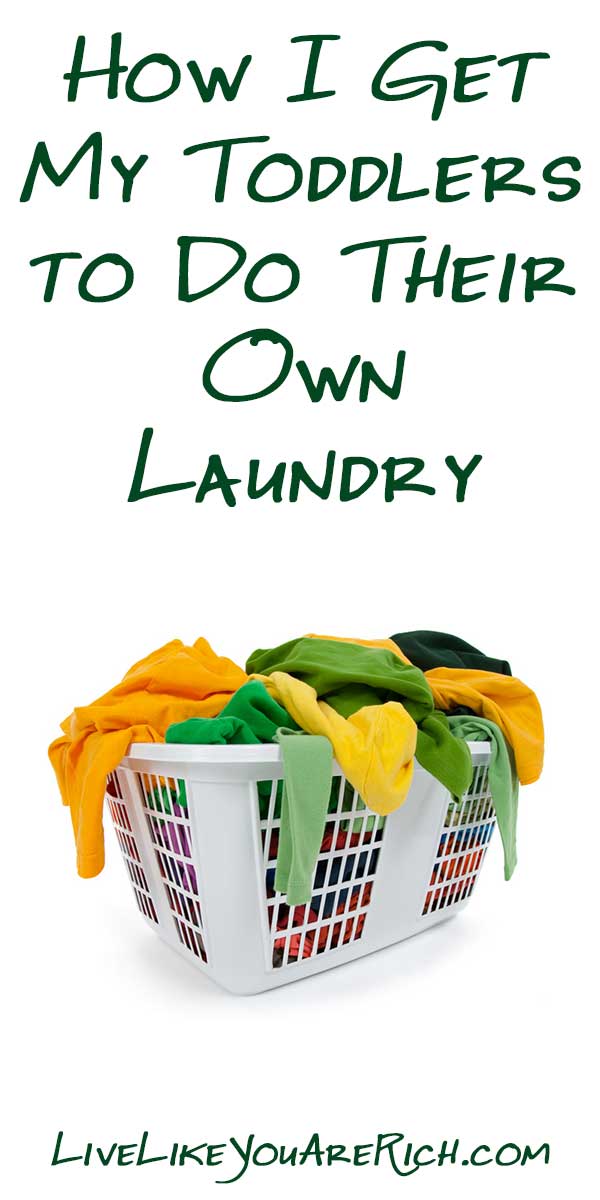 This is a sponsored conversation written by me on behalf of Tide at Walmart. The opinions and text are all mine.